Supreme Summer 2023 Tees
A collaboration with Mobb Deep, the return of the Motion Logo graphic and more.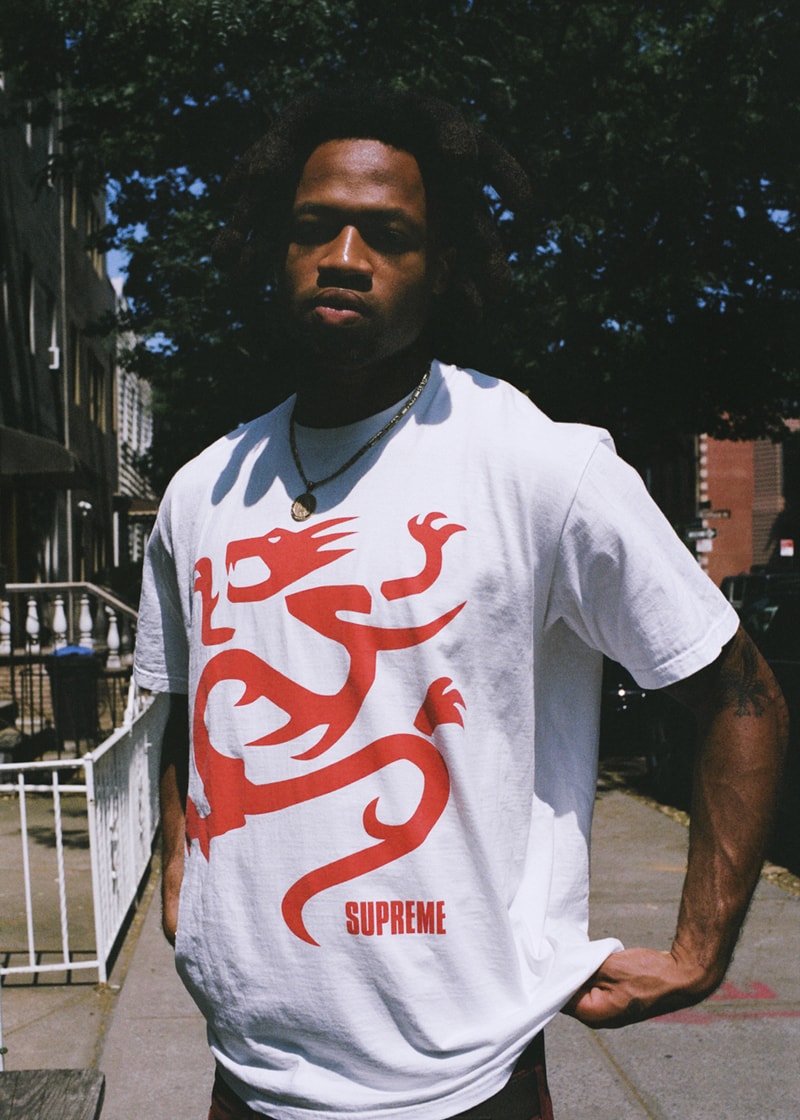 1 of 18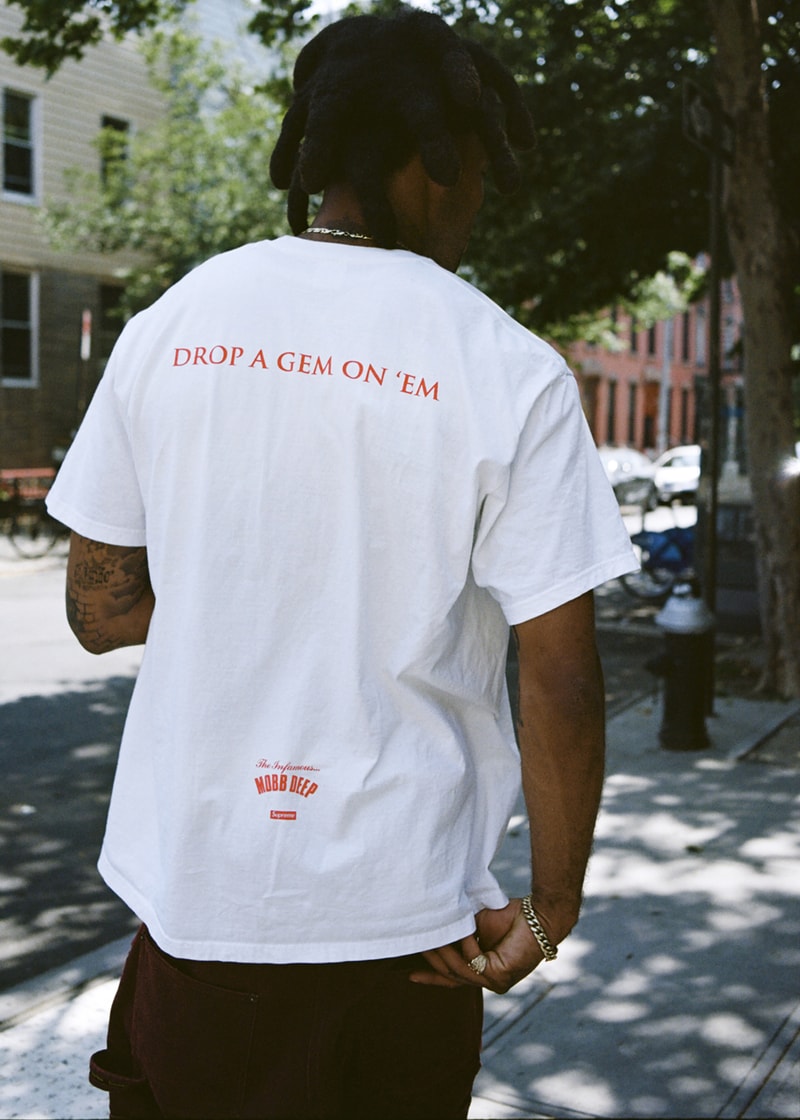 2 of 18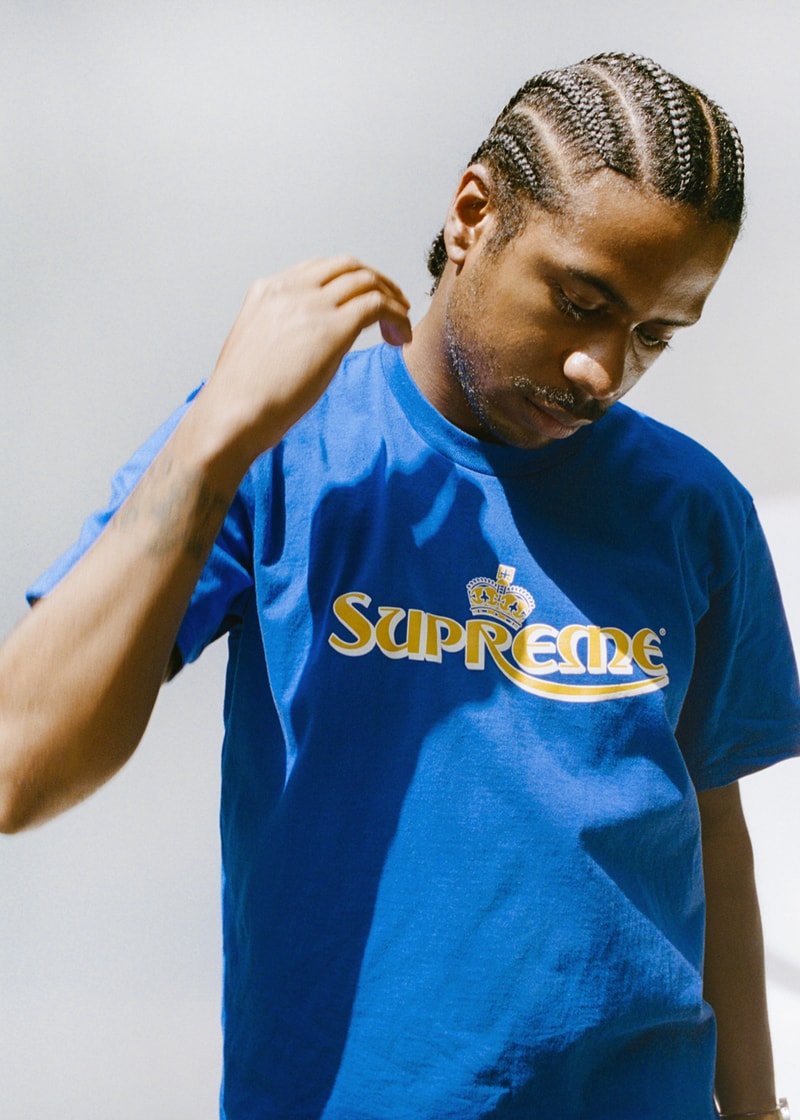 3 of 18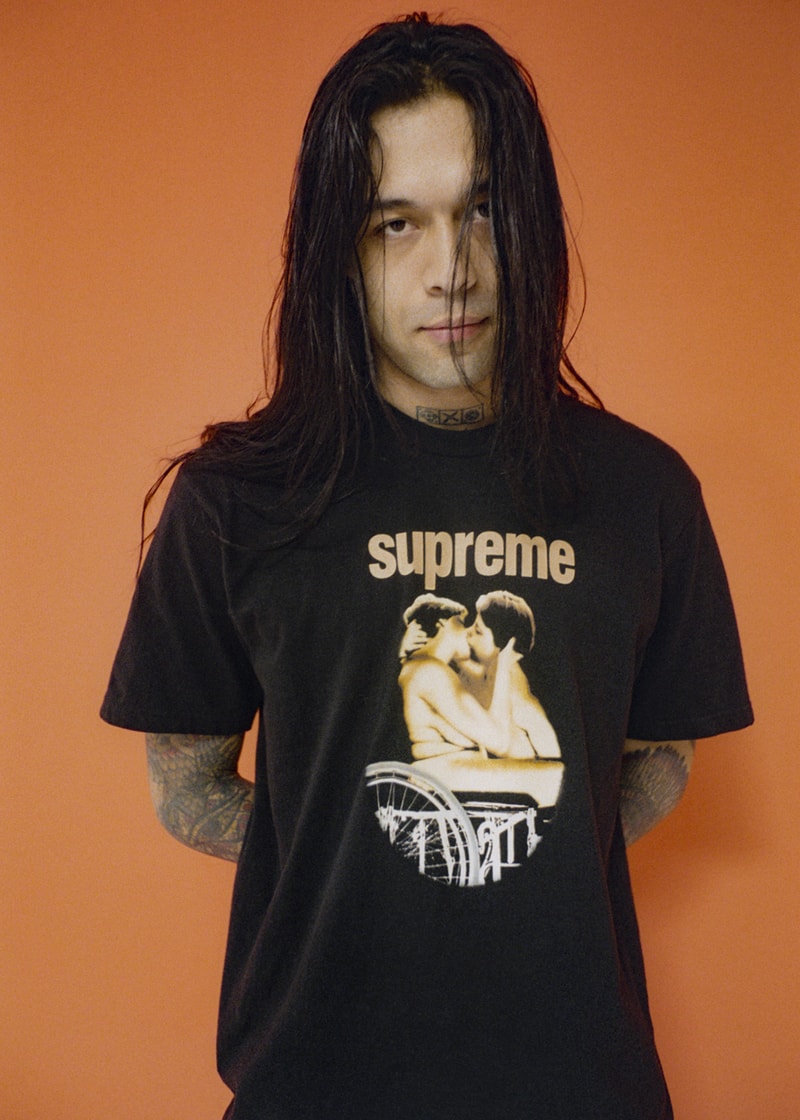 4 of 18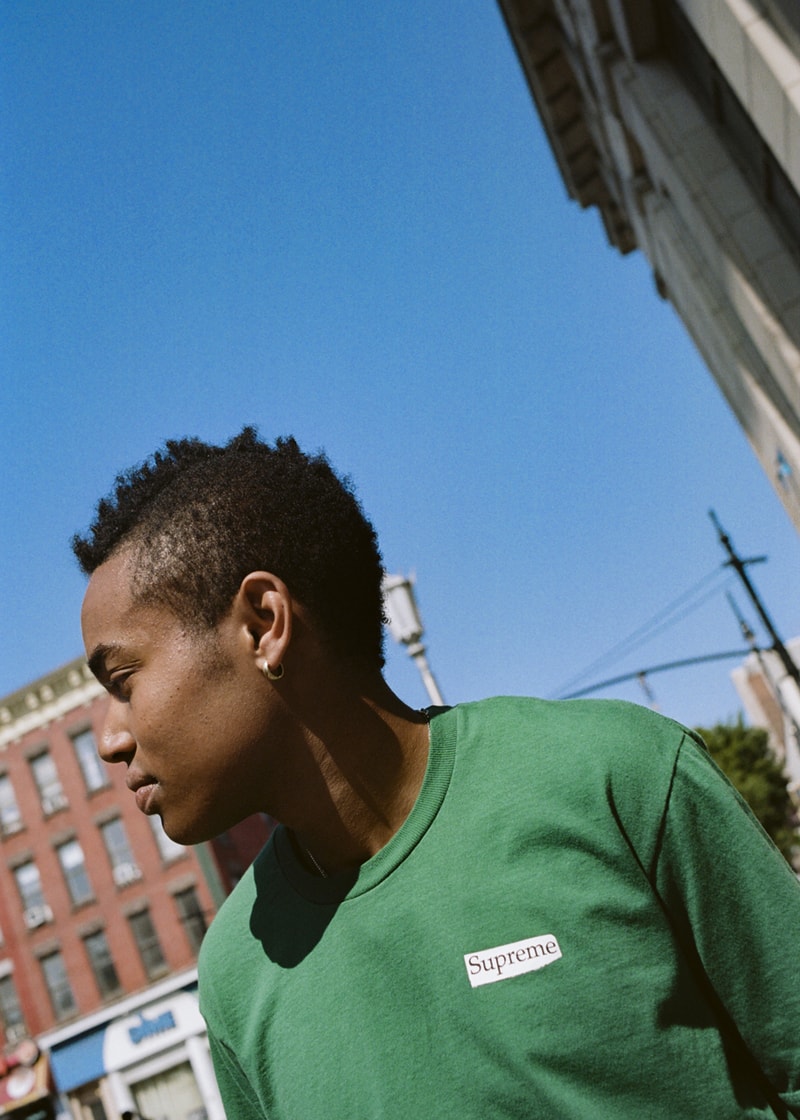 5 of 18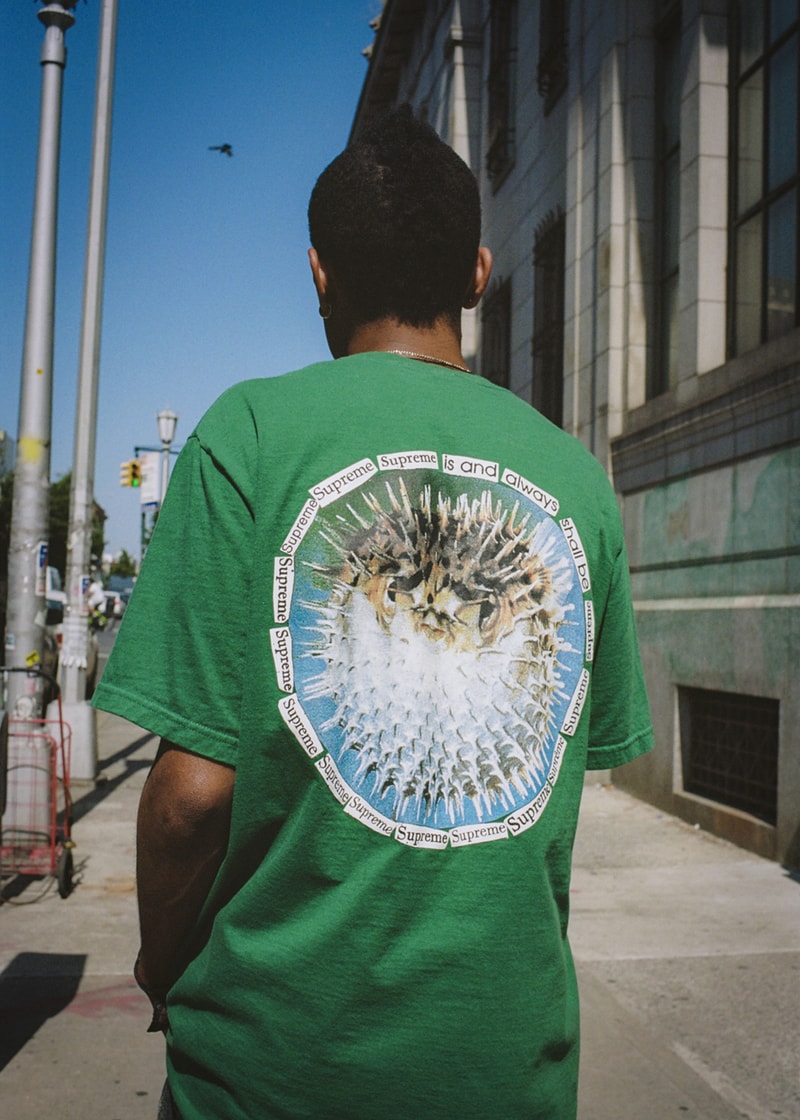 6 of 18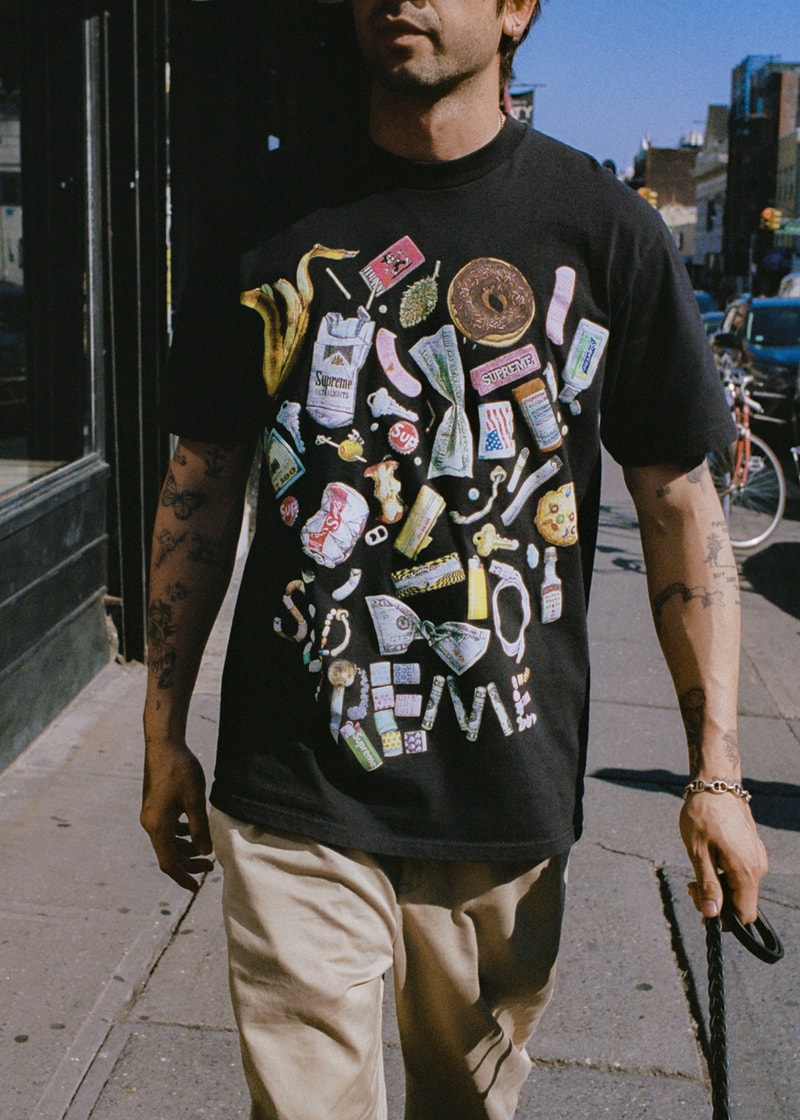 7 of 18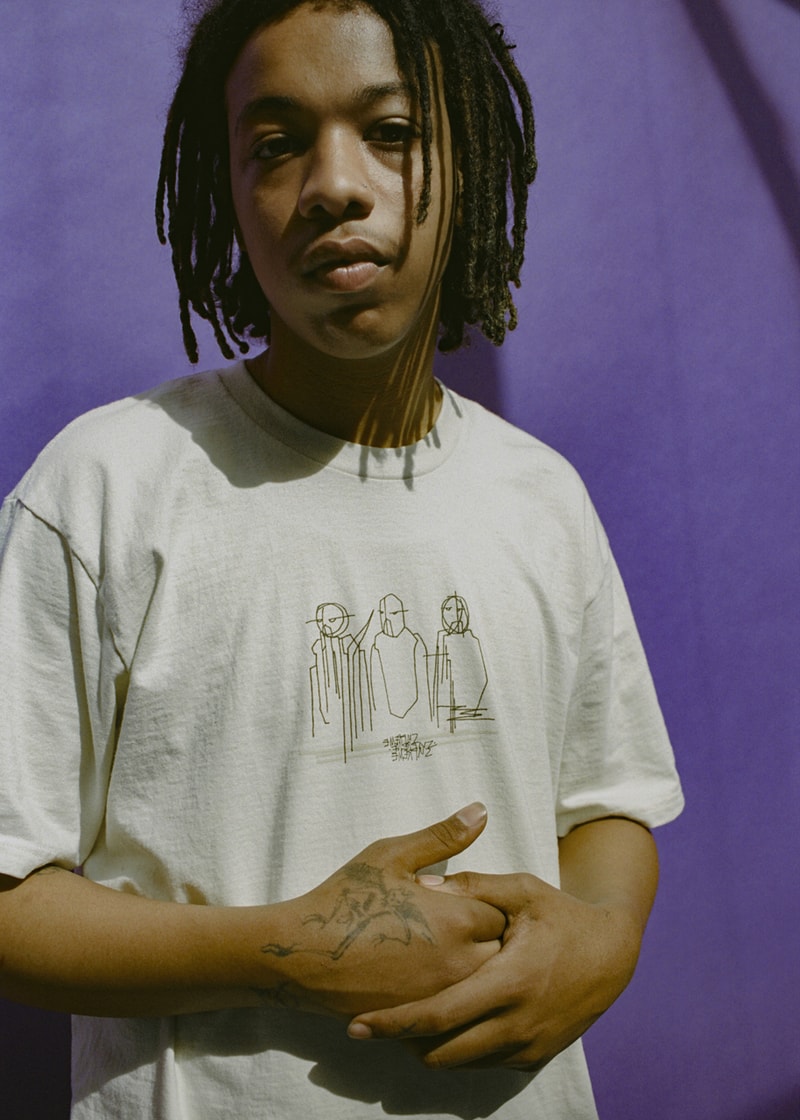 8 of 18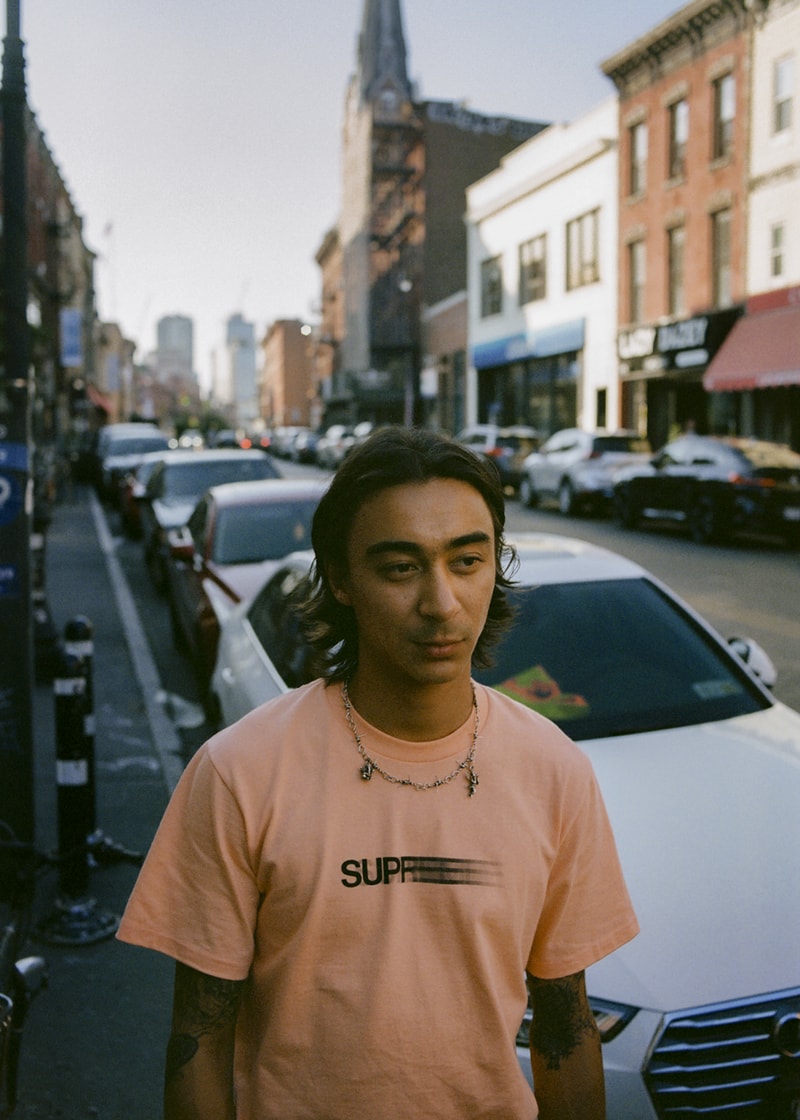 9 of 18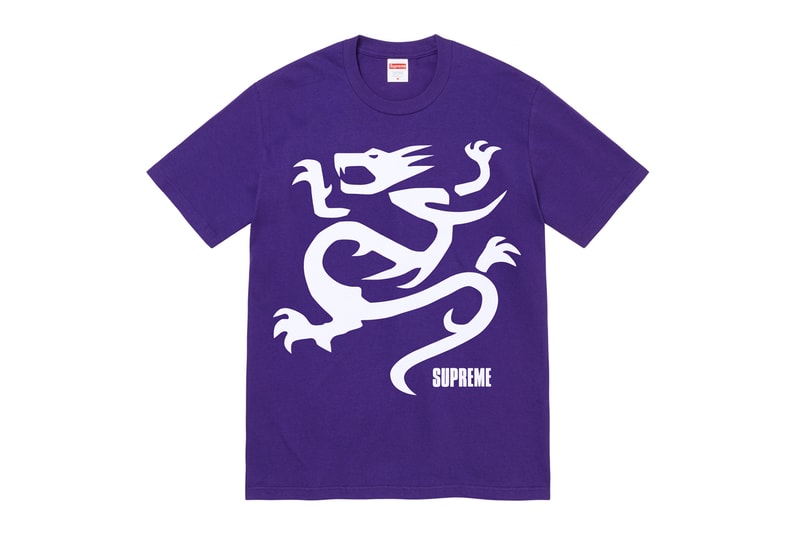 10 of 18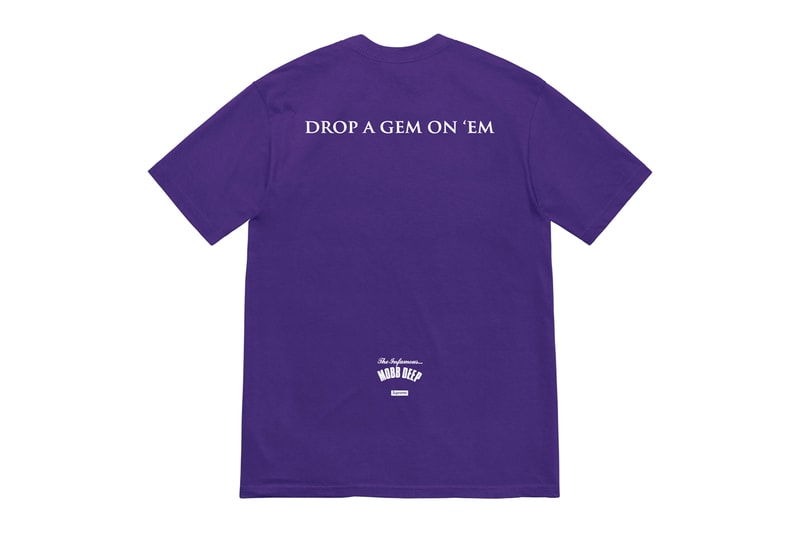 11 of 18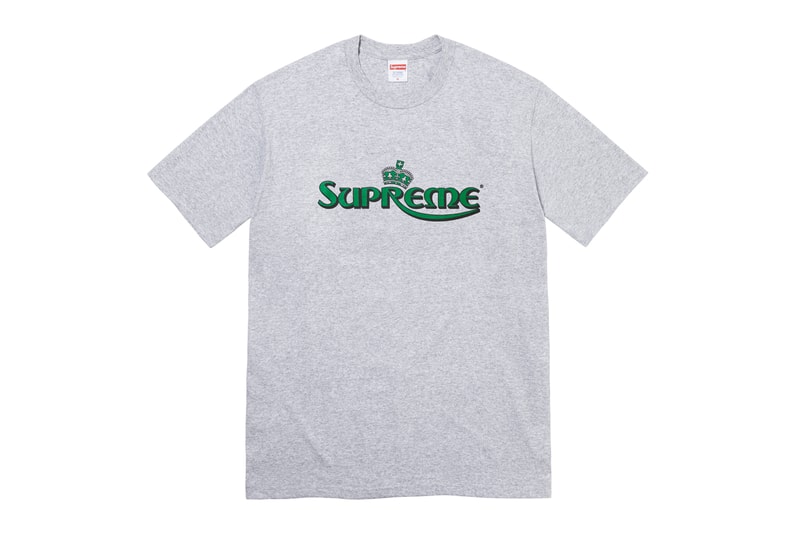 12 of 18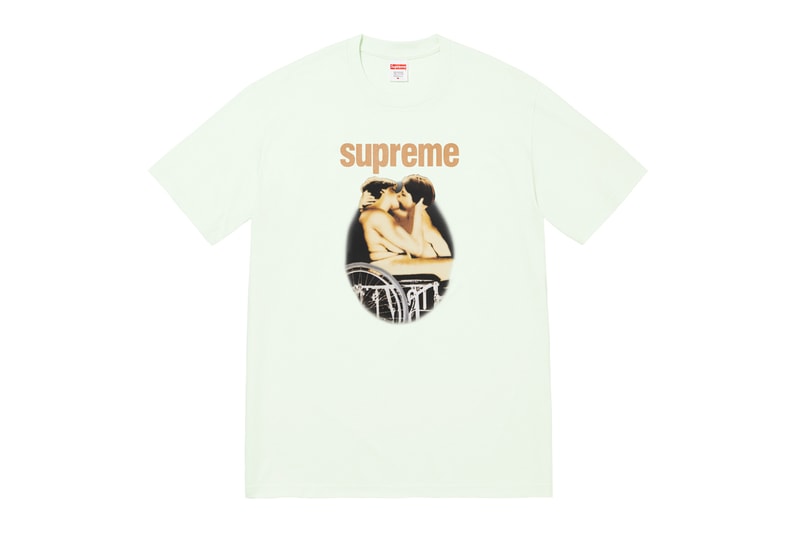 13 of 18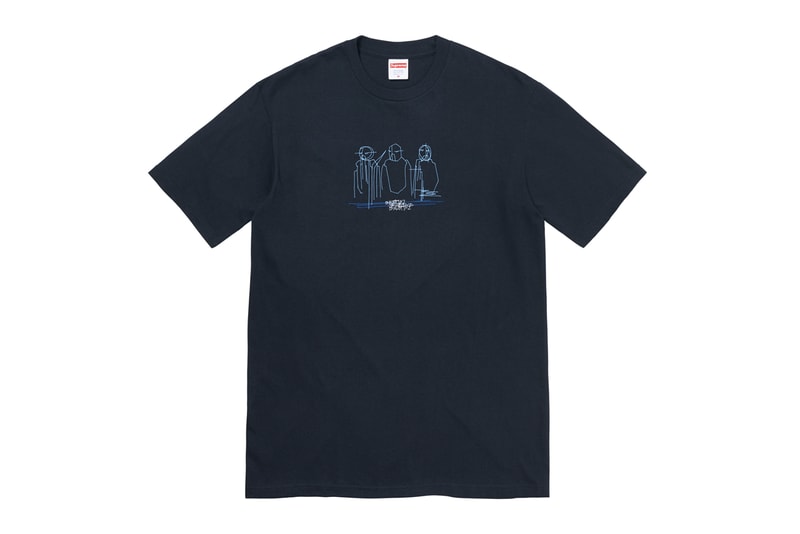 14 of 18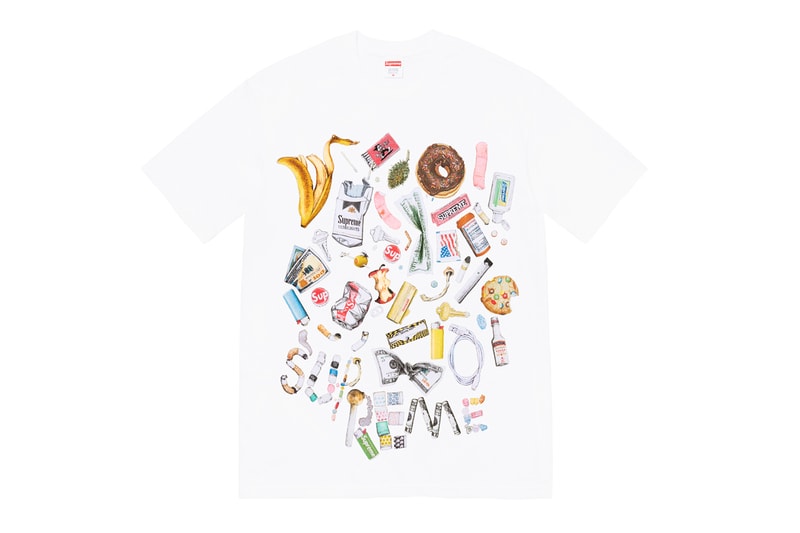 15 of 18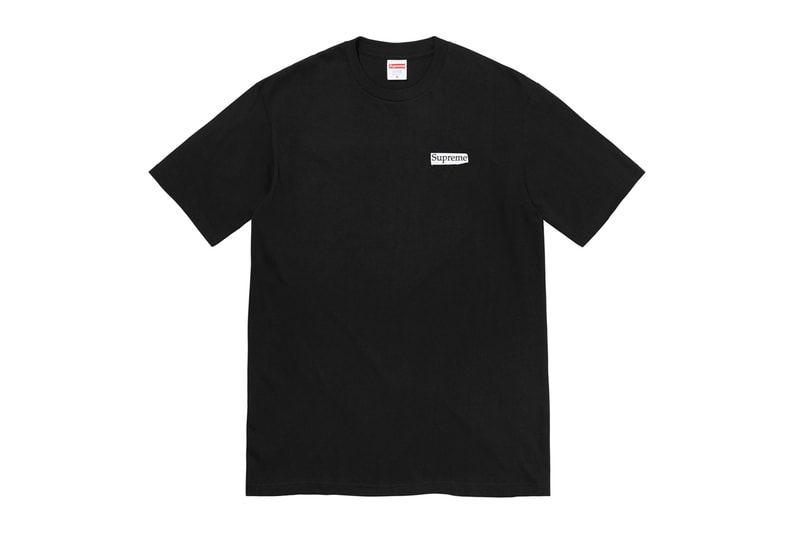 16 of 18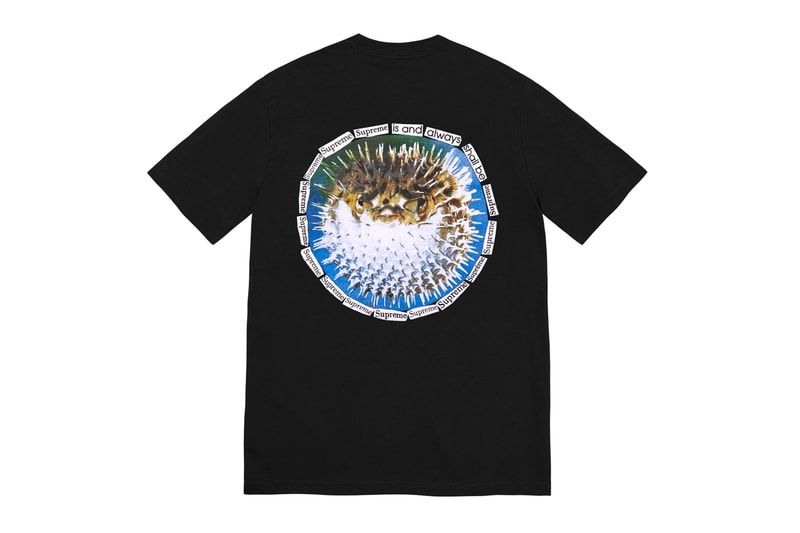 17 of 18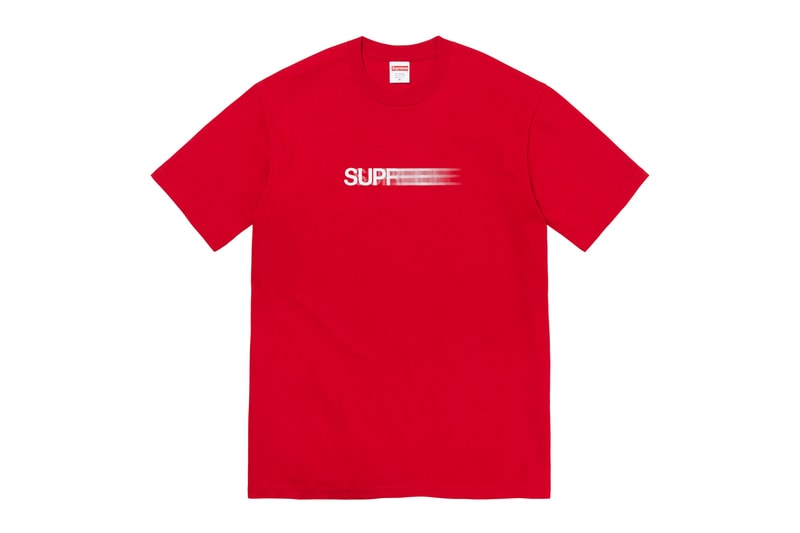 18 of 18
Following a recent collection with Tyshawn Jones' Hardies Hardware, Supreme is back with their Summer 2023 tee collection. Consisting of seven styles in total (each available in multiple colors), the tee assortment's highlights include a brand-new collaboration with Mobb Deep as well as the return of the brand's classic Motion Logo.
The Mobb Deep tee salutes "Drop A Gem On 'Em," a memorable diss track aimed at Tupac from 1996's Hell On Earth, the group's third studio album. "Drop A Gem On 'Em," recorded in response to Tupac mentioning Mobb Deep member Prodigy's lifelong battle with sickle cell anemia on 1995's legendary "Hit Em Up." The song's title is displayed prominently on the rear of the shirt, while the front features an extra-large tribal tattoo-style dragon logo that appeared on the DJ vinyl for "Drop A Gem On 'Em" and, later, graced the cover of 2006's Life of the Infamous: The Best of Mobb Deep, a "greatest hits" album. The graphic, which Supreme has previously used for one of the SS23 collection's five-panel hats, is dubbed the "Alleyway Crew" dragon, and was borrowed from hardcore punk band Sick of It All — who, like Mobb Deep, is from Queens, New York. Supreme, of course, is no stranger to collaborating with Mobb Deep: the late Prodigy appeared on a photo tee in 2011, was saluted on an illustrated tee in the SS18 collection and had his H.N.I.C. album honored by the brand in the SS21 collection as well.
Apart from this full fan-service graphic, the other key style from the collection is the return of the Motion Logo. Inspired by the title sequence of classic 1990 crime film Goodfellas, the "Motion Logo" was first introduced on tees, skate decks, a lighter and stickers in 1998. Since then it's appeared on everything from hoodies to long-sleeve tees and even a Vans collaboration (FW16), but last appeared on short-sleeve tees in the SS20 collection and has been used heavily in the SS23 collection as well.
Besides these two tees, the collection also boasts a graphic that repurposes the cover of London-based alt rock band Suede's eponymous 1993 debut album by going to its source material: the album cover showed two androgynous individuals kissing, but the full photo it was taken from (and is displayed here) debuted in a 1991 book called Stolen Glances: Lesbians Take Photographs. The original photo was taken by Tee Corinne, who demanded that Suede cropped the photo to protect the identities of its subjects. Now, 30 years later, Supreme is giving the photo its full moment in the spotlight. There's also a crown-adorned logo tee, a playful collage tee that includes everything from cigarettes to half-eaten bananas, donughts and cigarette packs, a and hand-drawn graphic tee of three silhouettes that looks like it could have come from the mind of Futura.
The Supreme Summer 2023 tee collection will release globally via the brand's webstore at 11 AM EDT on June 22, then touch down in Japan at 11 AM JST on June 24.