Inside 'Secret Invasion': Everything to Know Before Its Debut
Hypebeast chats with Samuel L. Jackson, Emilia Clarke, Olivia Colman and Ben Mendelsohn to discuss what to expect from Marvel's upcoming thriller series.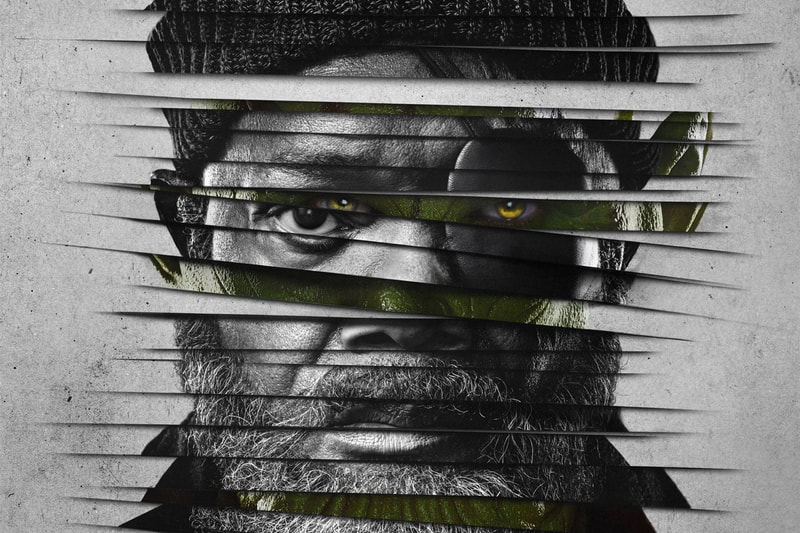 The fifth phase of the Marvel Cinematic Universe (MCU) is in full swing with the films Ant-Man and the Wasp: Quantumania and Guardians of the Galaxy Vol. 3 having already been released. Adding to the madness, Secret Invasion is set to arrive as the phase's first show. Broken up into six lengthy episodes, the thriller centers around Nick Fury's return to Earth and the chaos that is brewing there.
Previously, Nick Fury welcomed the Skrull — a reptilian-humanoid race of shapeshifters — as refugees fleeing genocidal war. Now, Fury and his team have realized that a rebel group of Skrull are plotting to exterminate the human race by infiltrating positions of power with their shapeshifting. In the process of investigating this impending doom for humanity, Fury becomes a wanted man and has to rely on his closest allies to try and save the world.
In anticipation of the show's debut on June 21, the Hypebeast team sat down with Samuel L. Jackson alongside three of his co-stars: Emilia Clarke, Olivia Colman and Ben Mendelsohn — to set the scene going into the show's first episode. The three of them play the following roles respectively: a Skrull named G'iah, MI6 special agent Sonya Falsworth, and Talos, the father of G'iah.
Ben and Emilia, you both first entered the Star Wars universe, and have since stepped foot into the MCU. What is it like diving into these worlds?
Clarke: Well, it's a lot. With each franchise you work with, there's a plenty of homework and that can feel intimidating. But with Secret Invasion, a big part of it is that you get to learn things at the same time as the fans. We're already familiar with who the characters of the MCU are, but this show is going to reveal parts of them that you had no idea about before. As G'iah, I had the incredible opportunity to be a part of building out the backstory of Talos — a beloved character we've seen appear previously — and through our relationship you recognize a different side of him.
Sam, it's finally time for Nick Fury to hit the spotlight again. How did you approach crafting his presence and state of mind as he returns to Earth?
Jackson: Well first, it's about trying to figure out what happened after the "Blip," [the resurrection of those impacted by Thanos' snap]. It damaged him in an interesting way — making him realize he wasn't the invulnerable, in-charge man he once thought himself to be. Upon returning, he thinks he has found himself, but is faced with people telling him "You're not who you once were." Eventually, if enough people tell you that, you start to believe it. So, you have to stop and figure out, "How do I fix myself?"
Ben and Emilia, the two of you have a delicate father-daughter relationship that has been fractured by the chaos. How did you each go about designing your interactions on-screen to best reflect this?
Mendelsohn: To me, I don't think we design. We get comfortable enough as a duo to get in the ring and tackle the emotions that are there. When it's really good, things just happen. The great strength of working with Emilia is that we can take on whatever we want to do. Together, we just go for it.
Clarke: We're both quite intuitive actors who absolutely love each other, making everything easy. 
Olivia, as Sonya, she appears calm, cool and collected while taking decisive action, where is her head at in the first episode?
Colman: To me, she's almost like a psychopath — her pulse never quickens. She knows quite a lot is coming, but as you say, she's calm about it.
Emilia, as G'iah, how did you approach processing the emotional whirlwind she faces?
Clarke: As a daughter who has a father, there are archetypal traits that come with a relationship like this: baggage, history and where she is. It was the culmination of realizing that she's a woman on a journey of self-discovery herself. We're meeting G'iah and Talos after a period of deep estrangement and fundamental disagreements surrounding morality with regards to the future of their race. Though, with family, we know exactly what buttons to press. He has access to a part of her that is incredibly vulnerable and closed off to the rest of the world, and the same goes for him.
Olivia, the presence of the Skrulls almost throws trust out of the window entirely. Do your characters ever feel that they can trust someone?
Colman: I'm not sure that they really do. I think Fury and I trust each other, but it's always in the back of your mind that deception is at play.
Sam and Olivia, despite being acting legends, were there ever times when filming that either of you caught yourself losing track of the plot's intricacies?
Colman: Oh I hadn't got a clue what was going on most of the time. Is that alright to say?
Jackson: No, no it's fine. (Jackson cuts laughter) We never lose track, what are you talking about?
Colman: Oh absolutely, I was always on top of it.
Jackson: We are professionals.
Decide whose side you're on.

Experience the six episode event. Marvel Studios' #SecretInvasion begins streaming June 21 on @DisneyPlus. pic.twitter.com/TPT56S8It4

— Secret Invasion (@SecretInvasion) June 12, 2023
Without divulging too much, what is it about the show that you are each most excited for fans to see?
Colman: I'm excited for them to see this spy-thriller that is almost a genre piece of sorts, and to see this story unravel. It's the sort of show where after each episode, you can have a family discussion talking about "Who do you think will do this? I bet that's not true." 
Jackson: It's people-based and by establishing the fact that you can't just call in the Avengers to save the day, the focus is on finding a human solution. This creates scenarios that have strong ties to real-world situations, it's not just superhumans going at it. Even more than that, the element of trust becomes so much more complex with the possibility of anyone being a Skrull in disguise.
Mendelsohn: The dark and thrilling aspects of the show hold great importance to me. And when it comes to the characters, people may think they know someone like Nick Fury, but they'll find out that they don't know anything just yet. The layers of this world are peeled back one at a time and it's exhilarating.
Clarke: These are very human problems.
Mendelsohn: Yes and they need to be figured out. We have this great man, Nick Fury, and he's a much more interesting person than you might have ever suspected.
---
Secret Invasion makes its debut on June 23 exclusively via Disney+ with six episodes in total that are set to release weekly.