Unboxing: Michelob ULTRA and Artist Futura Enshrine the NBA Championship In Custom Hand-Painted Bottles
This year's championship team will take home a piece of art history, courtesy of Futura.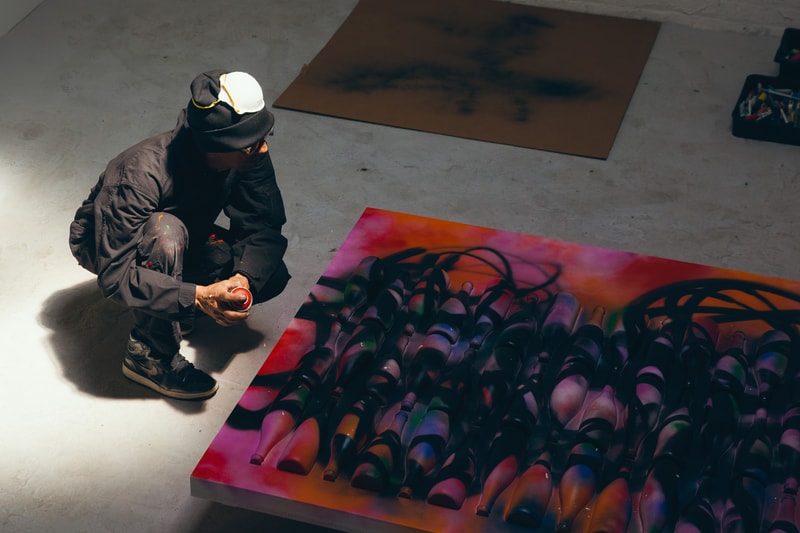 1 of 7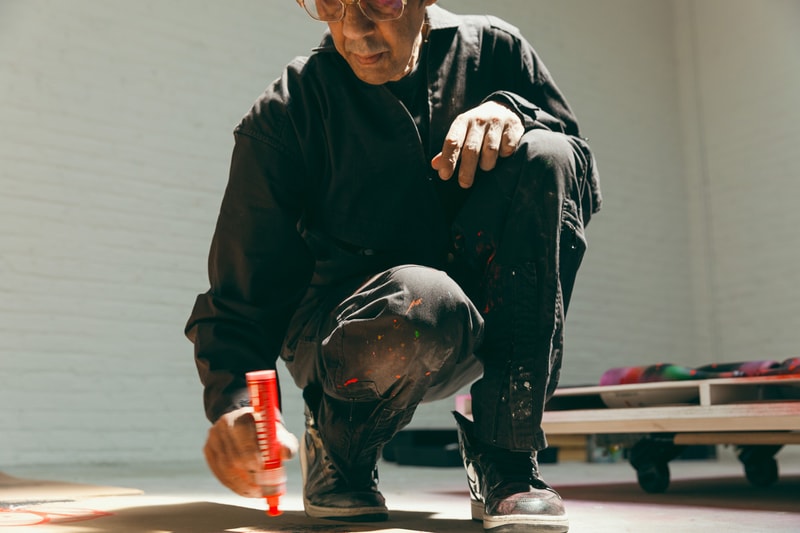 2 of 7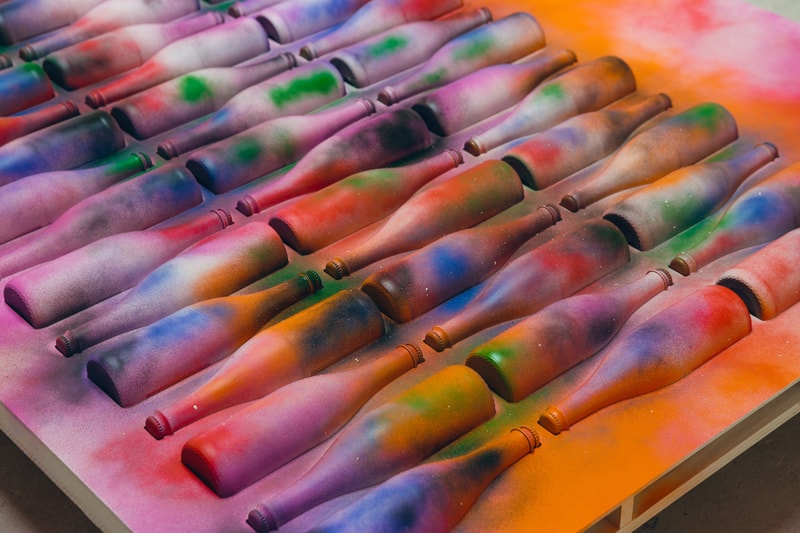 3 of 7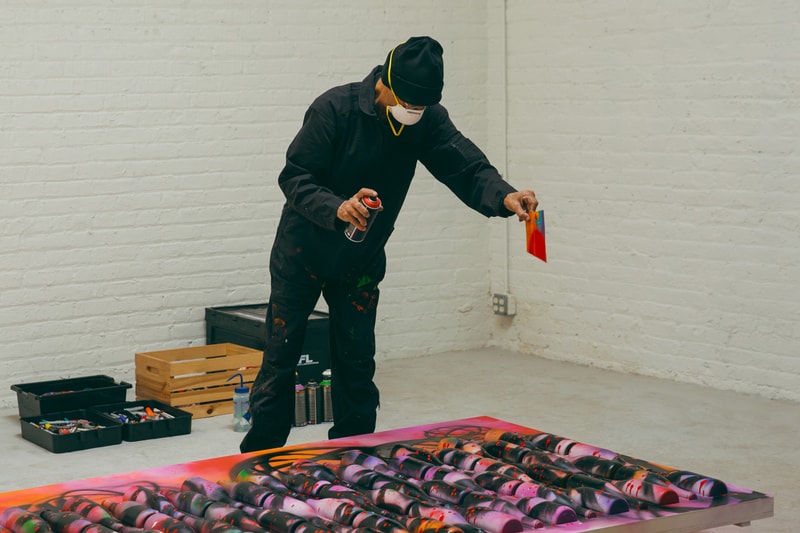 4 of 7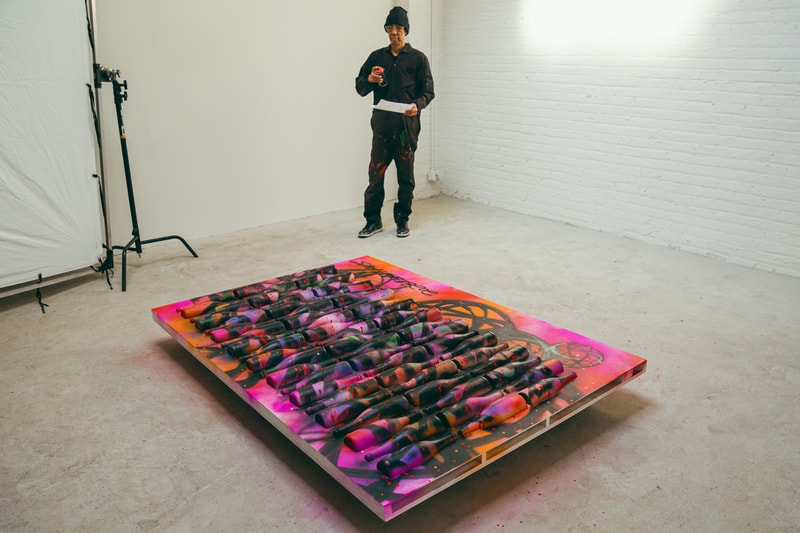 5 of 7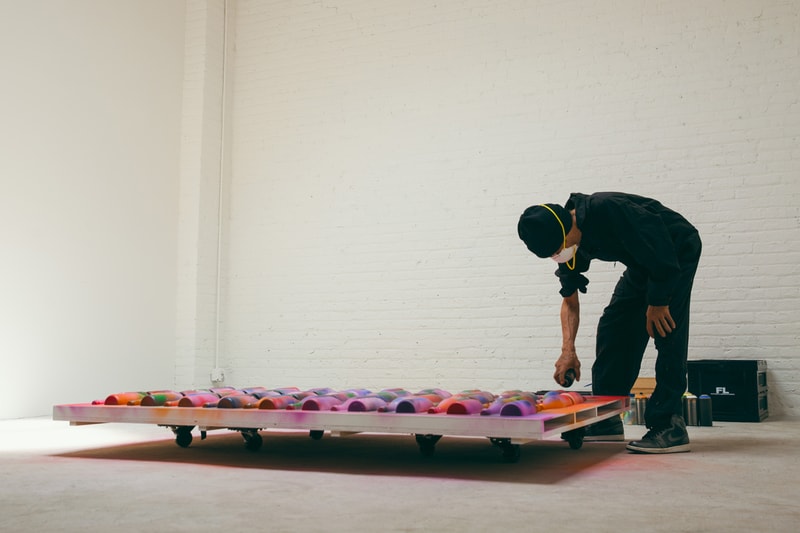 6 of 7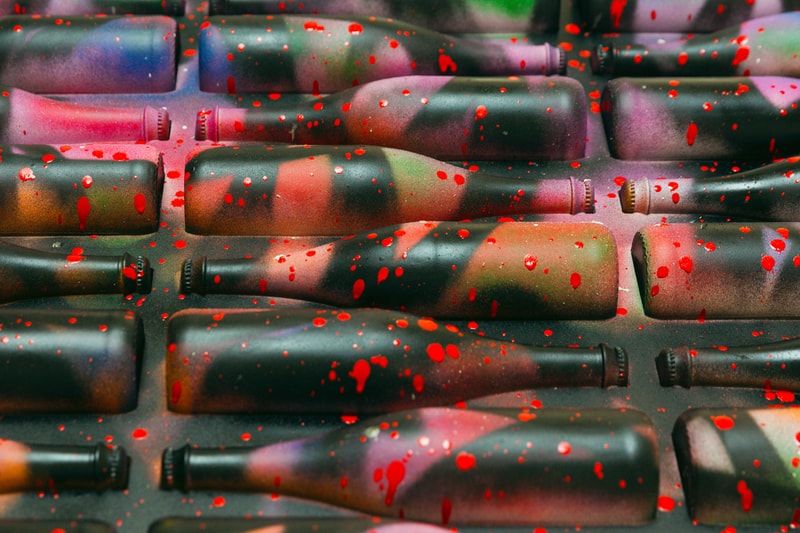 7 of 7
As the 2022-2023 NBA Championship nears the end, Michelob ULTRA brings joy to sports fans who will gather to watch the showdown between the Denver Nuggets and Miami Heat. The beermaker teamed up with artist Futura to remix its newly-designed 2023 Champ Bottles into a one-of-a-kind artwork. The artist's custom work will be deconstructed during the NBA Finals Championship game and gifted to this year's triumphant team. Accompanying this historical moment in art history, Michelob ULTRA will debut custom merchandise designed in collaboration with Futura.
Like any championship, the NBA Finals were a whirlwind of emotions for athletes and devout basketball fans. Futura, a street art pioneer known for his work during the late 1970s and early 1980s Neo-Expressionism movement, captures the energy and momentum of the 22-23 season through a sense of chaotic relief. The experimental artwork is crafted from 60 of Michelob ULTRA's 2023 Champ Bottles. Embedding these bottles into a wooden canvas, Futura painted each bottle using various spray paints, layering pigments atop one another as a cathartic visual experience. During the NBA Championship, this artwork will be deconstructed and later gifted to this year's winning team in co-branded collectors boxes. 
Upon opening, team members will see a custom greeting card courtesy of Michelob ULTRA and a photograph documenting Futura's original abstract artwork. A vellum overlay applied to the photo denotes a location where each bottle was removed from the canvas, enshrining this historical moment in basketball. Futura includes a personalized send-off to the championship team, with the 2023 Champ Bottle resting beneath. For the winning team, each bottle will showcase graphic imagery from Futura's abstract painting created in real-time.
Alongside its revamped championship bottles, Michelob ULTRA will release limited-edition merchandise, designed by Futura. The wearable capsule showcases Futura's distinct approach to expressionist art, inviting sports fans to celebrate their team's championship journey in style. Fans looking to get their hands on the new bottle and custom merch can submit a data form on Michelob ULTRA's dedicated giveaway page by June 30. Only one winner will receive a bottle from Futura's custom artwork; other giveaway applicants have a chance of winning Futura-designed merch or a mini hoop set.
To learn more about the terms and conditions of the giveaway, visit Michelob ULTRA's website. For all things related to the brand's activation, stay tuned by following @MichelobULTRA and #ULTRACHAMPBOTTLES.
DISCLAIMER: We discourage irresponsible and/or underage drinking. Drink responsibly and legally.