Google's Pixel Smartphone Rolls Out Hands-Free Photos, 3D Wallpapers and More
Along with added safety features and adaptive haptics.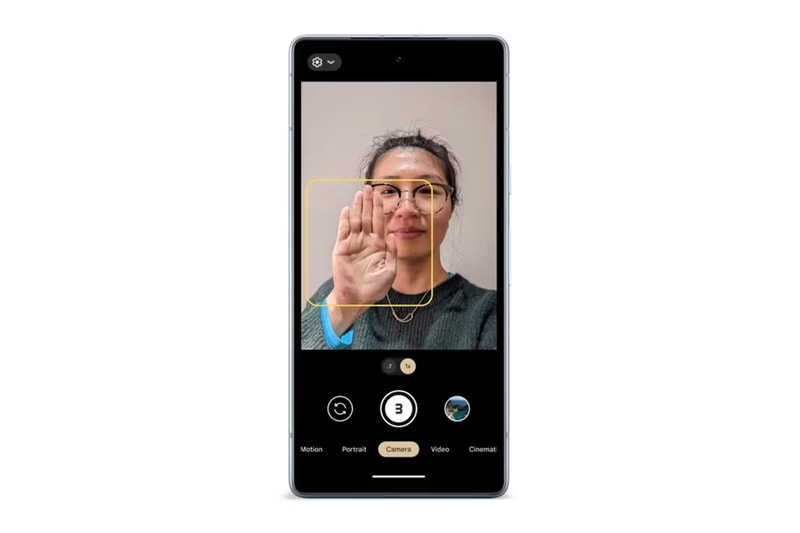 Google has rolled out a fleet of new tools for the Pixel phone. Arriving in a software update, the "feature drop" encompasses a wide range of helpful tools, from hands-free photo capture to an expanded version of its car crash detection.
Starting off with the latter feature, the Pixel will alert family and friends if a user has been in a severe car crash. Beginning in 2019, the Pixel would contact emergency services in the event of a crash. Now, it'll also share a user's real-time location and call status with their emergency contacts.
Moving on to hands-free photo capture, Google has added the feature for the Pixel 6 and later models. Users can set their camera's timer for three or ten seconds. Once in front of the camera, they can simply raise their palm to trigger the timer's countdown.
Also coming to the Pixel 6 and later phones is AI-enabled wallpapers. Pixel utilizes AI to transform 2D backgrounds into 3D scenes, making for a more dynamic wallpaper. New emoji wallpapers have been introduced as well, so users can curate their backgrounds to match their moods.
Another feature in the update offers a streamlined way to transcribe recordings, where the Pixel allows users to search for specific speakers in recordings and generates clips based on a given speaker. Transcripts from content can also be directly exported into Google Docs.
Additional revamps come in the form of a redesigned home panel for easier access to smart controls, improved adaptive haptics and a longer battery lifespan thanks to AI that predicts charging habits.
In other tech news, Twitter has been evicted from its Boulder, Colorado office over unpaid rent.