Futura and Michelob ULTRA Toast to the NBA Finals With Abstract Artwork Crafted From the Brand's 2023 Limited-Edition Championship Bottles
The MVP of joy is back with its 2023 limited-edition bottles and a 60-bottle custom artwork made in collaboration with legendary artist Futura.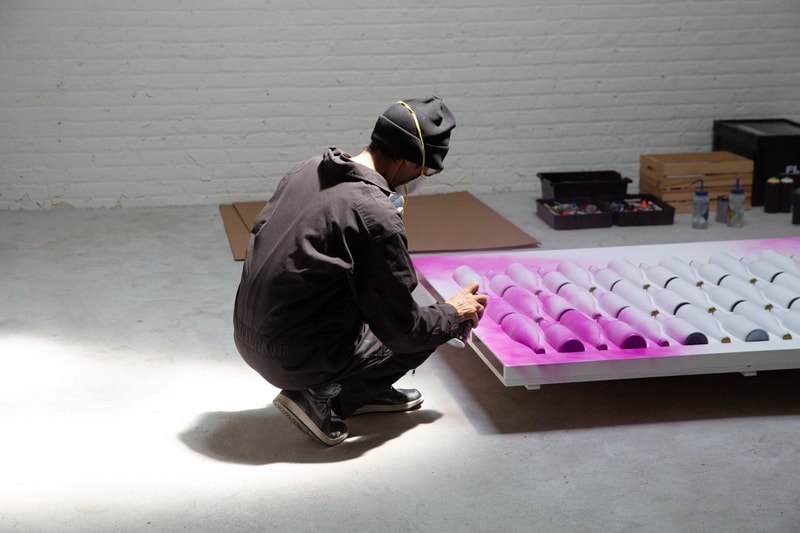 1 of 3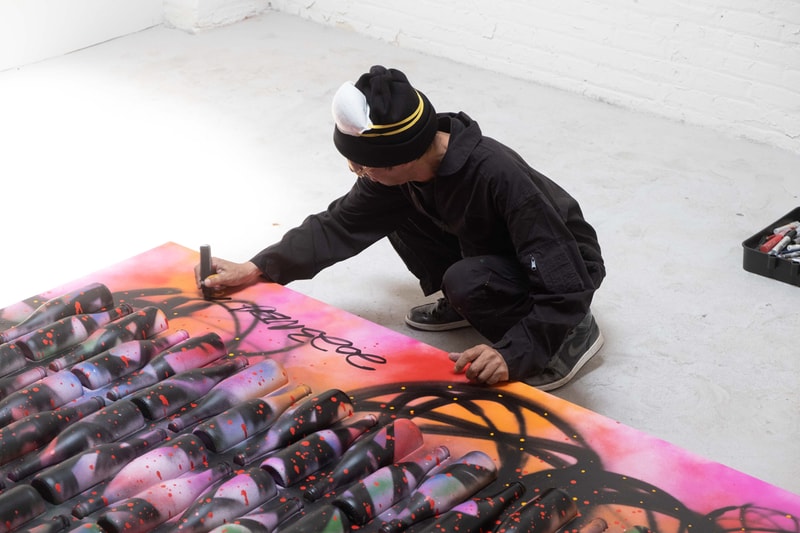 2 of 3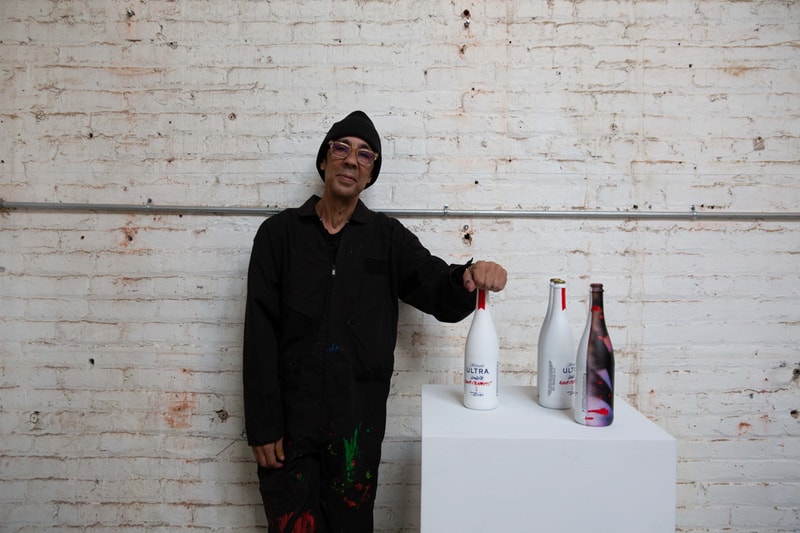 3 of 3
The sun is out to play, and so is Michelob ULTRA. With the 2022-2023 NBA Finals underway, the beermaker is back with its celebratory NBA Champ Bottles. This year, the self-proclaimed MVP of joy is dropping a limited-edition bottle made in collaboration with artist Futura, an NYC native known for his unique approach to expressionist art. The legendary artist created an original artwork crafted from 60 Michelob ULTRA bottles, encapsulating the spirited energy and fandom surrounding the 22-23 NBA season.
If you're unfamiliar with Futura's work, you need only look to NYC's 1970s subway graffiti and street art scene, a decade of Neo-Expressionism that defined a generation of artists and musicians, birthing luminaries Jean-Michel Basquiat and Kenny Scharf — both contemporary counterparts that mirror Futura's subversive style of abstract art. Inheriting the artist's pioneering approach to street art, Michelob ULTRA ushers in a new era of Championship bottles that pay homage to the momentous 22-23 NBA season and the upcoming showdown between the Denver Nuggets and Miami Heat.
Futura teamed up with the official sponsor of the NBA to create a custom artwork crafted from 60 Michelob ULTRA NBA Champ Bottles. During the playoffs, the artist transformed the 60-bottle canvas using various spray paints, embodying the whirlwind of emotions felt by the players during the game through abstract design. To up the ante, Futura will deconstruct this artwork and later gift pieces of it to each member of this year's championship team, leaving them with a bespoke piece of art and a token of this historical moment in basketball. The custom bottles celebrate triumphant moments on the court and the joyous journey leading up to the championship.
Those sitting courtside are in for a nail-biting experience, but Michelob ULTRA has plenty in store for fans across the globe, patiently waiting to tune in. Alongside its newly-designed bottle, Michelob ULTRA will also unveil a wearable merch capsule, designed by Futura. The capsule invites sports fans to celebrate their team's championship journey in style. Fans looking to get their hands on the new bottle and custom merch can submit a data form on Michelob ULTRA's dedicated giveaway page by June 30. Only one winner will receive a bottle from Futura's custom artwork; other giveaway applicants have a chance of winning Futura-designed merch or a mini hoop set.
Crack a fresh one open with Michelob ULTRA, and cheers to the upcoming NBA Championship Finals with the limited-edition Michelob ULTRA 2023 NBA Champ Bottles. To learn more about the terms and conditions of the giveaway, visit Michelob ULTRA's website. For all things related to the brand's activation, stay tuned by following @MichelobULTRA and #ULTRACHAMPBOTTLES.
DISCLAIMER: We discourage irresponsible and/or underage drinking. Drink responsibly and legally.