Meta Announces $500 USD Quest 3 VR Headset, Powered by New Snapdragon Chipset
The company collaborated with Qualcomm to design the new processor.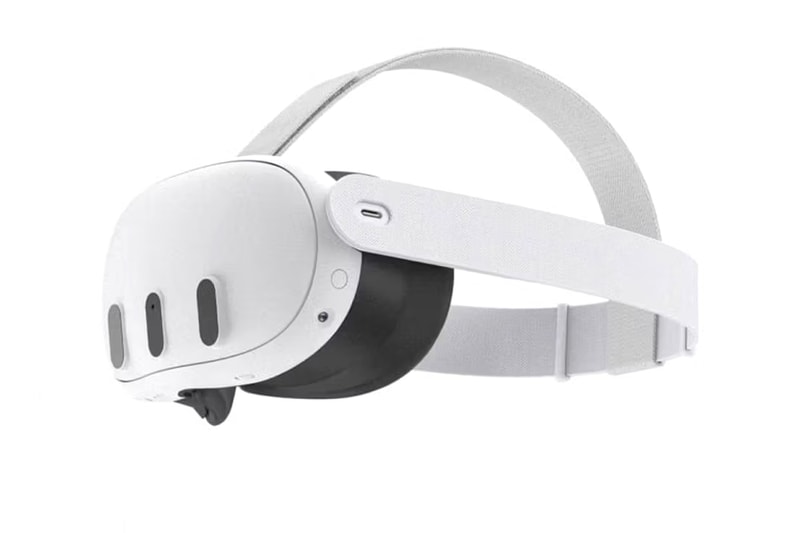 Meta has officially announced that its Quest 3 headset will be rolling out this fall. Sharing the news during its recent Meta Quest Gaming Showcase, the company bills the headset as a virtual and mixed reality headset that's a 40% slimmer, more powerful alternative to the Quest 2.
In addition to being lighter and more comfortable, Meta says that its Quest 3 will offer gamers better resolution and improved performance. The $500 USD Quest 3 will come with a standard 128 GB of storage, though there will be additional options for those who desire more storage space.
Moreso, the headset will be the first of Meta's products powered by its new next-generation Snapdragon chipset. The company developed the processor in collaboration with Qualcomm to best accommodate a user's VR experience while delivering twice the GPUs of the Quest 2.
Meta has also revamped its Touch Plus controllers for a more streamlined feel, describing the devices as feeling like an extension of its users' hands. From now on, hand tracking will also be supported out of the box, so gamers can continue to move even without the controllers.
The company says it plans to share more information about the Quest 3 at Meta Connect on September 27, so it's likely the headset will debut soon after that.
In other tech news, Apple is reportedly testing Macs with M2 Max and M2 Ultra processors.