Nike and EA SPORTS Collaborate to Integrate .SWOOSH Virtual Creations into EA SPORTS Experiences
Nike Virtual Studios and EA SPORTS have joined forces in an exciting new partnership, with the aim of enriching and personalizing the virtual sports experience for fans worldwide.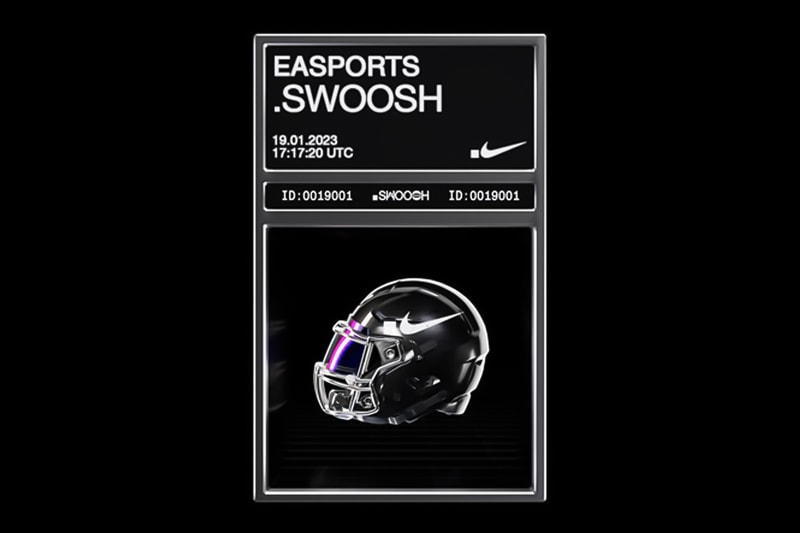 Nike Virtual Studios and EA SPORTS are joining forces to revolutionize the virtual sports experience for fans worldwide. Announced today, the partnership brings together two industry giants, aiming to introduce innovative ways for Nike's digital community members.SWOOSH and EA SPORTS enthusiasts express their unique style through gameplay.
The collaboration between Nike and EA SPORTS will introduce immersive experiences and unlock unprecedented levels of customization within the EA SPORTS ecosystem. Future EA SPORTS titles will incorporate select virtual creations from Nike's.SWOOSH provides members and players exciting opportunities for self-expression and creativity in sports and style.
"We are thrilled to partner with Nike," exclaimed Ron Faris, General Manager of Nike Virtual Studios. "Nike and EA SPORTS are committed to innovation, creativity, and excellence. This collaboration will unlock incredible new experiences for us.SWOOSH community and the vast EA SPORTS fan base."
This strategic partnership signifies a shared vision to lead the next evolution in sports fandom, seamlessly blending innovation, sport, and culture. Andrea Hopelain, Senior Vice President of Brand for EA SPORTS & Racing, emphasized the significance of the collaboration: "Working with .SWOOSH, we'll place creativity and self-expression at the forefront, allowing fans to connect, compete, and share their love for sports."
While further details on the integration of the.SWOOSH community with future EA SPORTS experiences will be unveiled in the coming months; anticipation is already mounting among enthusiasts.
What's In The Game? Only time will tell…@EASPORTS x .SWOOSH ?⚽️?? pic.twitter.com/AXgidKX7rd

— .SWOOSH (@dotSWOOSH) June 1, 2023
.SWOOSH, Nike's digital community, is currently in a closed beta phase to ensure an equitable and secure platform. However, interested individuals can register to become.SWOOSH members at welcome.swoosh.nike.
As Nike and EA SPORTS embark on this partnership, fans can expect a dynamic fusion of sport, style, and technology by merging the vast reach of EA SPORTS' gaming universe with the expressive potential of Nike.SWOOSH, a new era of virtual sports experiences, is on the horizon. Whether customizing gear, showcasing individual flair, or participating in immersive gameplay, this collaboration promises to redefine how fans engage with their favorite sports virtually.
"All of us at EA SPORTS are focused on leading the next evolution in sports fandom, and this new collaboration with our longtime partners at Nike sits directly at the intersection of innovation, sport, and culture," said Andrea Hopelain, SVP of Brand for EA SPORTS & Racing.
Although Nike may not be known for their experience in gaming, by teaming up with EA SPORTS, a powerhouse in the gaming world, Nike is stepping into the future of virtual sports arena with confidence, where the boundaries of self-expression are pushed, and fans are empowered to make their mark through sports and style.
For more news in the world of digital culture and web3 go to Hypemoon.com