LVMH Partners With Epic Games To Produce Immersive Digital Experiences With 3D Technology
With Epic's tools, LVMH's brands will look to create virtual fitting rooms, 360-degree product carousels and more.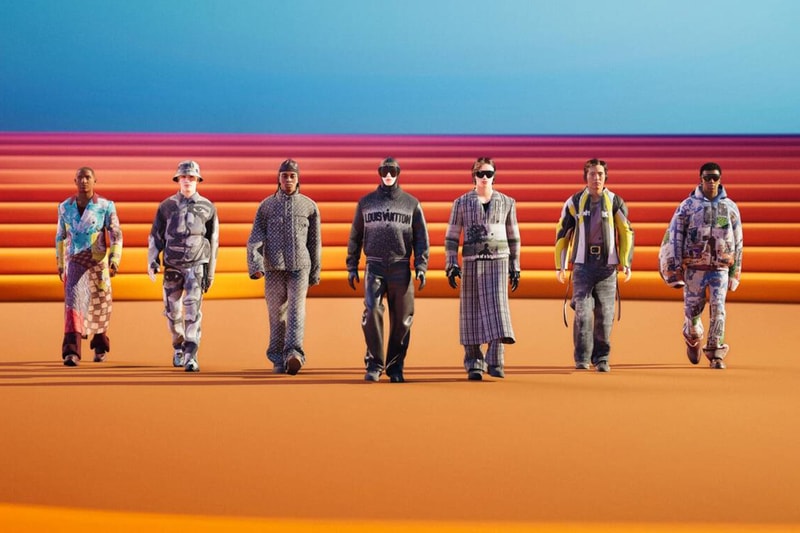 LVMH Moët Hennessy Louis Vuitton has announced it will expand its partnership with Epic Games, the creator of Fortnite and Unreal Engine, to establish new types of immersive experiences for its high-end fashion houses.
Under the deal, LVMH and its Maisons, which include Louis Vuitton, Celine and Dior, among several others, will tap into Epic's industry-leading, three-dimensional creation tools to produce virtual fitting rooms and fashion shows, 360-degree product carousels, AR-fueled experiences and digital twins, among other digital-first initiatives. Epic's toolbox, which houses Reality Capture, Twinmotion and MetaHuman, alongside Unreal, will allow LVMH's companies to establish stronger identities in the ever-expanding virtual domains.
"The partnership with Epic Games will accelerate our expertise in 3D tools and ecosystems, from the creation of new collections to ad campaigns and to our maisons' websites. We will also engage more effectively with young generations who are very much at ease with these codes and uses," said LVMH group managing director Antonio Belloni.
Bill Clifford, vice president of Unreal Engine at Epic Games, added, "With this partnership, we will work with LVMH's designers to transform physical and digital product creation using Epic's suite of advanced creator tools. We are excited to accelerate the group's adoption of Unreal Engine, Reality Capture, Twinmotion and MetaHuman technology, and help LVMH's global brands engage with customers through immersive digital experiences."
Several LVMH brands are already utilizing Epic's suite to create new experiences, including Bulgari, which recently unveiled an all-new metaverse experience inspired by Ancient Rome and produced by Unreal Engine 5.
In more fashion news, Jacquemus will hold its next show at the Palace of Versailles.