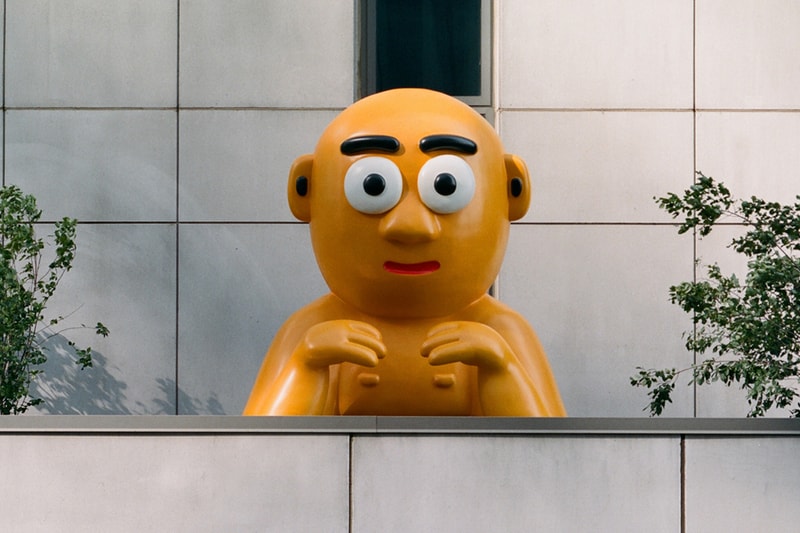 1 of 2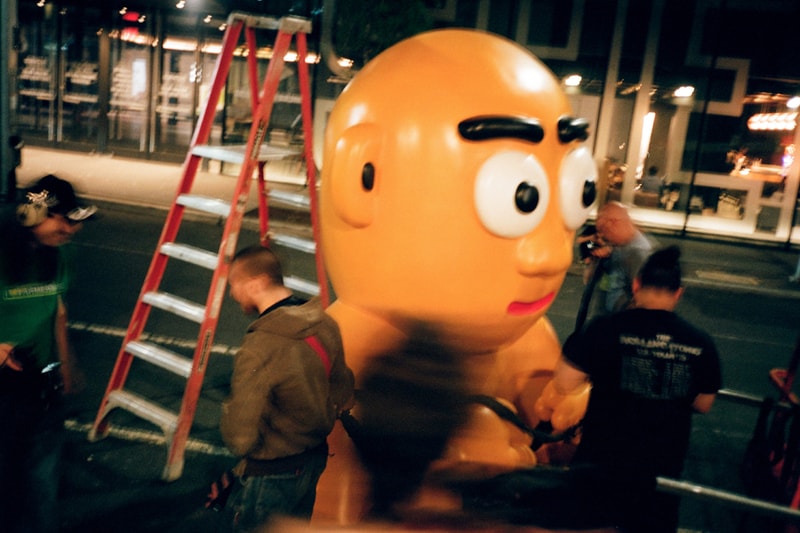 2 of 2
Mysterious Sculpture by Danny Cole Surfaces Atop the NYC High Line
It's not clear whether the piece was commissioned or not.
---
If you you were walking past the High Line in Manhattan last night, you may have noticed an unusual character overhead. The yellow comical figure somewhat resembles Bert from Sesame Street, except without the unibrow, hair and a slightly rounder face. The sculpture belongs to New York-based artist Danny Cole and it's not quite clear whether he was commissioned to place the work on the balcony of the luxury apartment.
First reported by ARTnews, Cole and the team who helped him install the nearly one-ton sculpture, were quickly approached by local police on trespassing charges. While the artist hasn't been able to reveal the intent behind the work, for legal reasons, he went on to state in an interview that he simply went out at night with a group of friends "dropped it on this balcony with a crane, a few people on our team got trespassing charges by the city but we were able to make it to the finish line." Shortly afterwards, he proceeded in DJ'ing a release party for Byline.
The Creature, as the sculpture has been named by the artist, stems from the inaugural collection of Cole's "Creature World" fashion brand, which went on view this past February at New York Fashion Week. Reflecting on the piece, "I just watched and listened as hundreds of people stopped and had this moment with the people around them that wouldn't have otherwise happened," Cole told ARTnews. "That was the point: the surprise, the joy, the ability to escape the craziness of surviving in New York, just to have a moment to like stop and smile and just be like, 'What the f*ck is this?'"
Whether the piece was commissioned or not, the management behind the apartment complex admitted to having embraced the artwork "and the developer Jeffrey Levine concedes it may have found a new home."
In case you missed it, CIRCA launches its 2023 art prize.