Zephalto to Offer Michelin-Star Meals With Its $130,000 USD Trips to Space
An option for tourism to the "edge of space."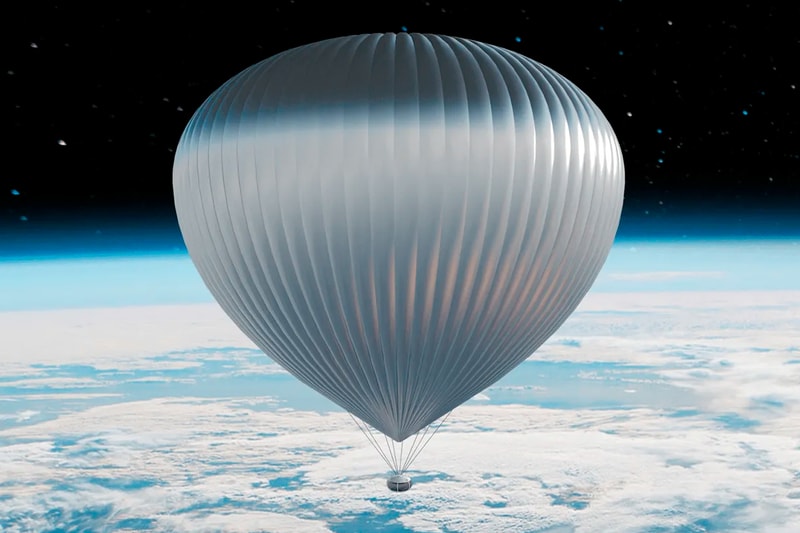 Founded back in 2016, French company Zephalto is now offering trips to the "edge of space." Expected to launch its space tourism option next year, Zephalto is now selling "pre-reservation tickets" for trips into space.
Priced at €10,000 EUR (approximately $10,900 USD), the pre-reservation tickets holds a chance to reserve a seat for low-carbon trips in a pressurized capsule attached to a stratospheric balloon. The trip in the capsule, dubbed "Celeste," costs €120,000 EUR (approximately $131,100 USD) and takes travelers to an altitude of 15.5 miles. Currently, the first flights set for late 2024 to mid-2025 have all filled up but pre-reservation slots for mid-2025 onwards are available.
The Celeste carries six passengers and two pilots up into the stratosphere at four meters per second, reaching the maximum altitude in just 90 minutes. Once settled, the trip in the capsule designed by French designer Joseph Dirand will last three hours with guests taking in the view of space and Earth while enjoying Michelin-star meals prepared by renowned French chefs and carefully selected wine by a lauded sommelier.
Zephalto is currently working closely with France's space agency, CNES, to ensure its helium powered balloon meets the same European Aviation Safety Agency certifications as a commercial aircraft. The company has completed three piloted partial test flights ahead of the set launches from France and has plans to bring its space tourism experience to the rest of the world.
In case you missed it, Joe Biden's new mandate could see airlines compensate customers for delayed or canceled flights.