A 12th 'Fast & Furious' Film Will "Probably" Be Made, Claims Vin Diesel
A potential trilogy to end the franchise.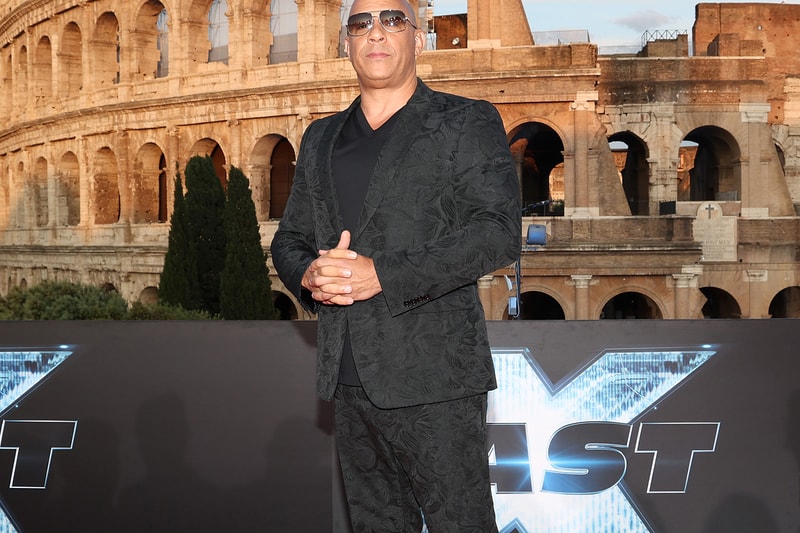 During an interview on the red carpet for the premiere of Fast X in Rome, Vin Diesel claimed that a 12th Fast & Furious film will "probably" be made. Accompanied by co-star Michelle Rodriguez, the Fast & Furious producer shared that three films, not the two announced, could serve to finish up the franchise.
Diesel offered the note after being asked what would be in the future for his beloved character Dominic Toretto. "It's a really good question. As filmmakers, you want to allow people to enjoy the film without tipping the hat too much. I can say this. Going into making this movie, the studio had asked if this could be a two-parter. And after the studio saw this, part one, they said, could you make Fast X, the finale, a trilogy?" Adding to the word of a potential trilogy, Michelle Rodriguez said, "It's three acts in any story."
When asked if what they said could be used as an official confirmation of a 12th Fast & Furious film set to be made, Vin Diesel simply said, "We probably are."
Fast X is now set to release in theaters May 19.
WATCH: On the red carpet in Rome, Italy, did Vin Diesel just confirm that #FastX is the first part of a… trilogy?! Whoa! It all begins in theaters a week from today. Ready, set… go get your tickets!
??'s —> https://t.co/jO68lUJ5h6 pic.twitter.com/2DiJsYkgUz

— Fandango (@Fandango) May 12, 2023
For more entertainment news, Miles Morales battles Spider-Man 2099 in the final Spider-Man: Across The Spider-Verse trailer.