IDK Harnesses the Power of Music To Start Uncomfortable Conversations With 'F65'
Featuring Snoop Dogg, Benny The Butcher and more.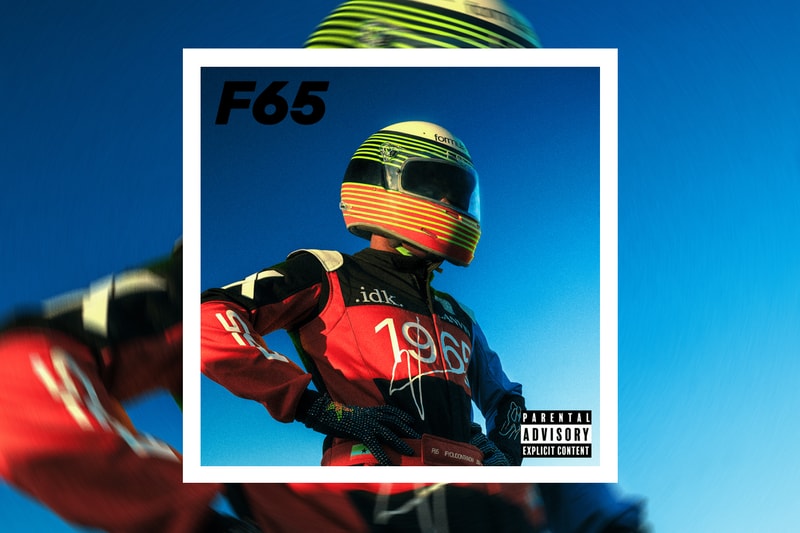 IDK has released his latest project, F65.
Clocking in at approximately 50 minutes, the 22-track record features contributions from NLE Choppa, Fat Trel, Jucee Froot, Saucy Santana, Tay Iwar, Musiq Soulchild, Rich The Kid, Snoop Dogg and Benny The Butcher, and is a testament to IDK's ability of opening up the conversation regarding uncomfortable or touchy subjects. He shines best in tracks like his previously-released single "Mr. Police," where he speaks on the serious and life-threatening issue of police brutality, but places it over more gentle sonic backdrops to provide an easier method for listeners to digest and internalize his message.
"F65 is just basically me taking the conversation of motor sport F, like as in F1, and then using race to talk about race, color, skin, and then '65 is the year my Uncle Max was assassinated," IDK told Apple Music in a recent interview. "And the reason why I chose to run with my Uncle Max is because I believe that after the era of just Nation of Islam and the things that he was doing and visiting Mecca, it seemed like his approach was about to change in how he felt like the conversation should be had, but right when he was about to have it, he was assassinated. And in my opinion, that conversation was going to be a little bit more open, more about really sitting down at the table and having a comfortable conversation."
He added, "So F65 is me taking music that feels good to have uncomfortable conversations over, so that we can feel like we're having a good conversation and get to the change.My main thing is that I understand the emotions that come with having a more aggressive approach to combating racism and racial inequality. I understand it. I felt it before. But I also understand that we are in a new era where we need new results. And I think a different approach would fix that. I'm not saying this is the right way, but in my heart, I believe this is the right way to do it. And music is so powerful."
Stream IDK's F65 on Spotify and Apple Music.
In other music news, Ed Sheeran won the "Thinking Out Loud" copyright infringement case.