Rauw Alejandro Reveals Next Album Will Be Released This Summer
Hinting it will be a 'Saturno' spinoff.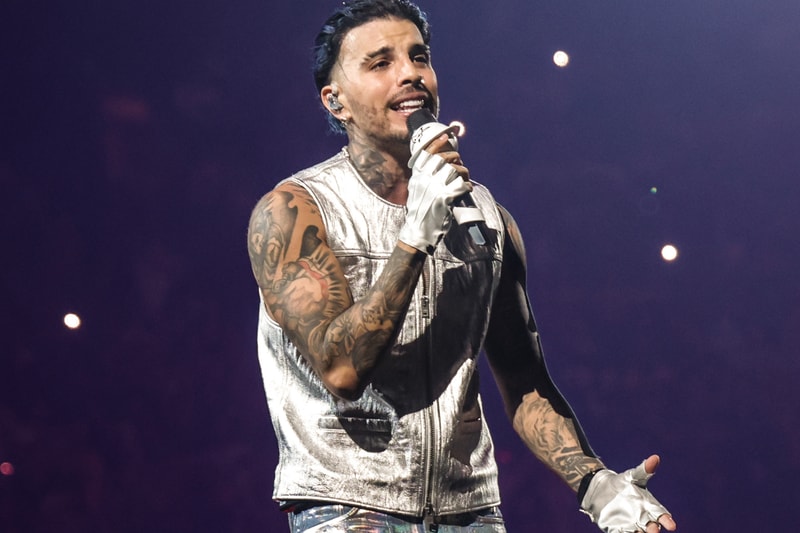 Rauw Alejandro has revealed his plans for the year, including teasing that his next album will be a spinoff of Saturno. As he geared up for his 360-degree concert at the Los Angeles Forum at the end of April, he spoke with Variety regarding what he has in store for the coming year.
The rest of his trou will see Rauw bring his impressive show to stadiums across Mexico, Europe, Latin America, and South America — though, dates for Latin America and South America have not yet been announced. Rauw promises that fans will be getting a taste of his upcoming album, which he states is a "spinoff" of Saturno and is almost complete. He hopes to release the album later this summer, clarifying, "It's not a prequel. It's like when you're watching a movie and there's another storyline that happens while the movie is happening in the parallel — I have an album like that of Saturno."
The artist has not yet confirmed if the album is finished since he is "always adding, removing and changing" his work up until the official release date. He did admit that "it's a big project. I like to do big stuff." Rauw adds, "It's all connected to Saturno because I'm touring that album until the end of the year so we'll probably mix in some of those songs into th setlist." Throughout its run, the Saturno tour has evolved, but he always ensures that it feels "like a giant party."
Stay tuned for the release of his upcoming album.
In other music news, Lil Durk recently teased that the J.Cole collaboration is on the way.