Lil Durk Teases J. Cole Collaboration Is on the Way
Seen linking up to film a music video for their upcoming single.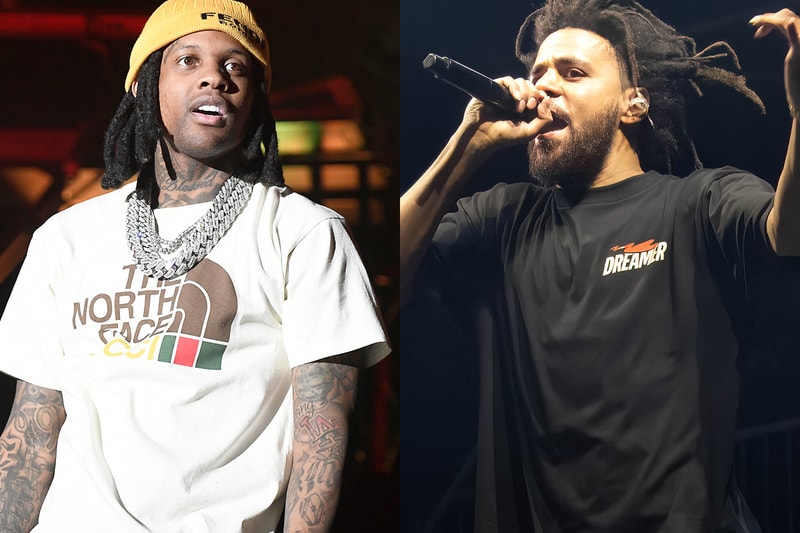 Lil Durk is looking to get his first No. 1 record with his upcoming collaboration with J. Cole. Both artists have reportedly linked up to film a music video for their latest single together. The track is expected to land on Durk's next album.
In an Instagram video, Lil Durk teased the collaboration, sharing a snippet of a video recorded during the shoot. The shot features Cole holding up the camera as he raps along to his verse surrounded by a group of kids. The verse follows Lil Durk's lead and hears Cole stating, "Lately, I just wanna show up and body of shit, yeah, yeah/ Always been a lil' mathematician, lately it's cash I'm gettin/ I'm losin' count of these bags, I been movin' too fast/ Hard times don't last, remember when cops harassed." Durk can also be heard delivering a hard-hitting hook, "All my life, they been trying to keep me down/ All my life, they thought I wouldn't make it out," seemingly backed by a choir of children.
Durk posted the video onto Instagram with the caption, "100K comments I'm dropping album cover and date call my bluff s/o Cole." As of writing, the post as 102,505 comments. If he sticks by his words, fans will be receiving the album cover and release date very soon. Stay tuned for more information.
In other music news, Harry Styles drops new "Satellite" music video.