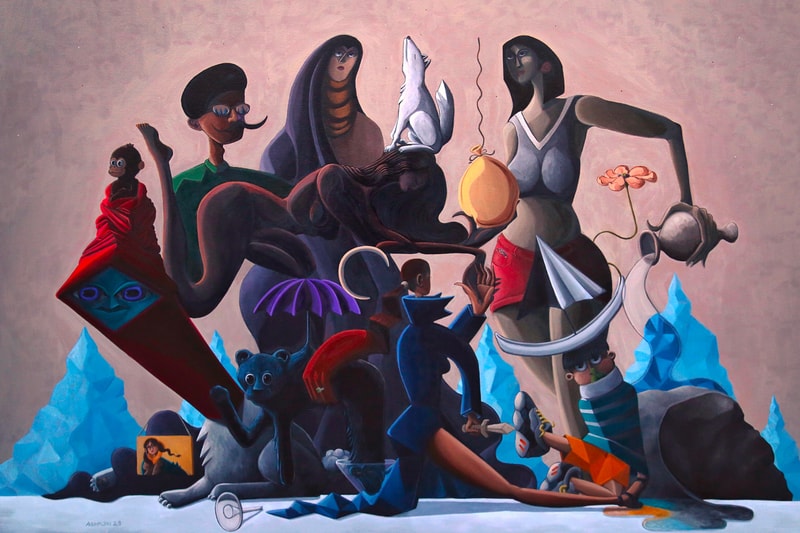 1 of 5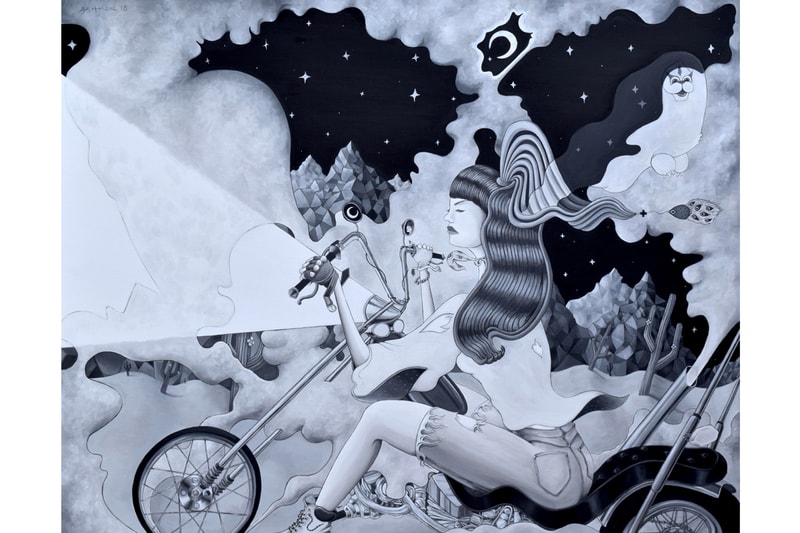 2 of 5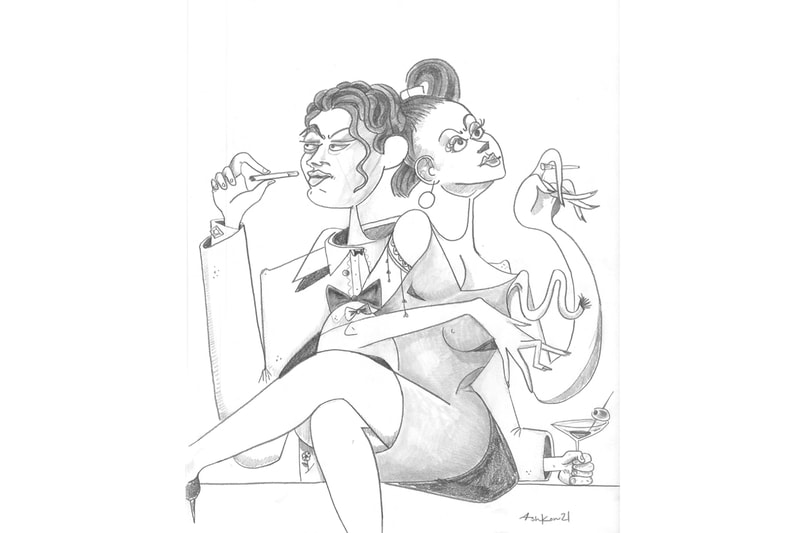 3 of 5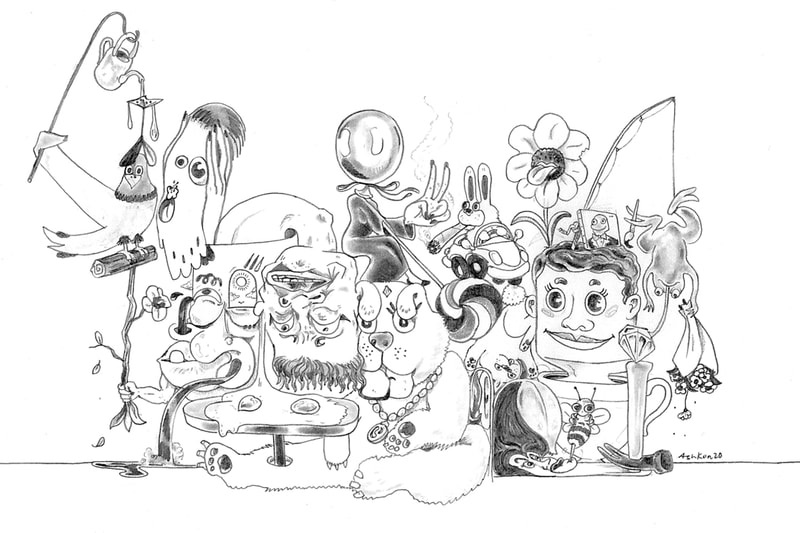 4 of 5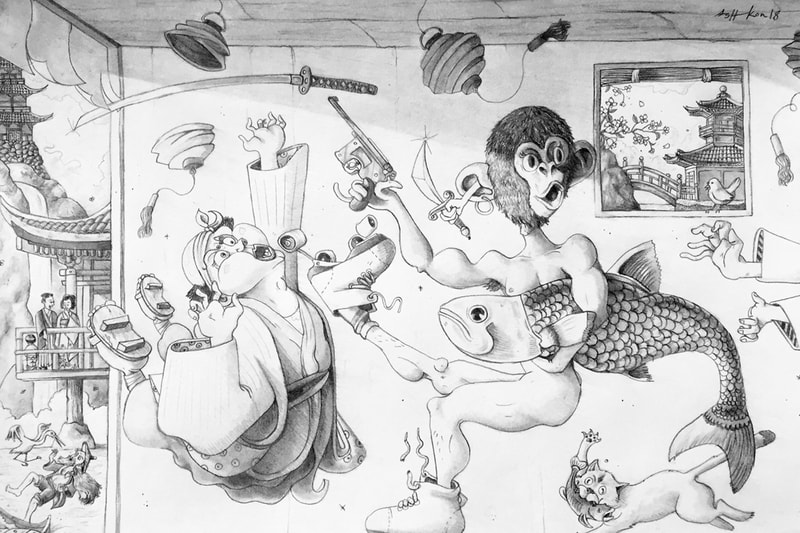 5 of 5
Iranian-American Artist Ashkon Haidari to Make LA Exhibition Debut
The one-day event will feature a conversation with curator AJ Girard.
---
Sometimes amusing, other-times perplexing, the work of Iranian-American artist Ashkon Haidari is always mystery — both for the artist and the viewer. Born and based in Chicago, Haidari primarily works across drawings, etchings and oil paintings as a way to journal his observations. This Saturday, May 6, the artist will unveil his first solo exhibition in Los Angeles entitled New Work, New Worlds.
Housed at Boyle Heights social club asi asi, the show will comprise of four large-scale paintings and a series of original drawings from the self-taught artist. "Each of my works are always evolving. Every detail I add into a painting is a symbolic representation of something that happened to me that day – someone I saw, or a memory that struck my mind. These are Easter eggs for the viewer to find, so they notice something new every time they look at the painting, and it's up to them to interpret through their own lens."
Only open for one day, the exhibition will also feature a Q+A discussion between Haidari and LA-based curator AJ Girard. The conversation portion will begin at 3:30pm PT, while the exhibition itself will be open to the public from 2 to 6pm PT. For those looking to attend, please RSVP to rsvp.overwork@gmail.com.
Elsewhere, Ronan Mckenzie explores care, comfort and the sense of home at Carl Freedman Gallery.