Idiolatry's 'Transmission' Explores Grime's Rise on UK Pirate Radio From 2002-2006
Relive an iconic era and formative part of UK music as we know it today via the new cassette.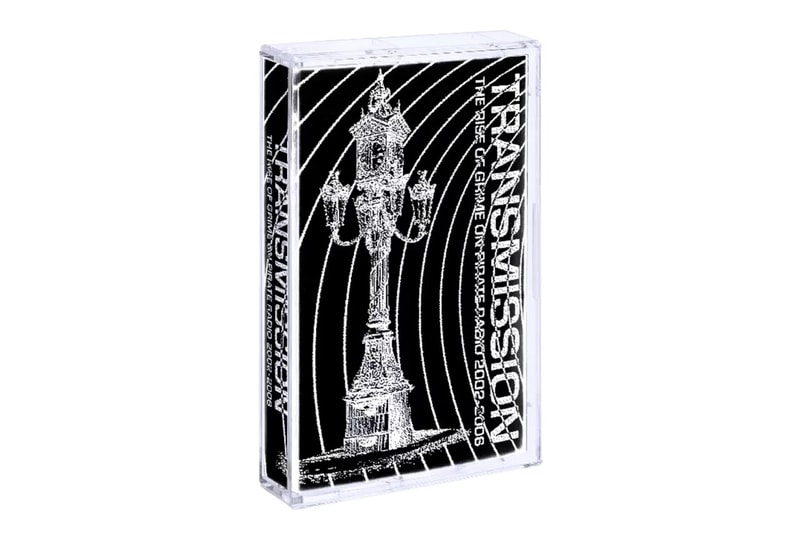 Michael Carter's new Transmission tape is a journey through the rise of Grime on pirate radio between 2002-2006.
Michael Carter is the London-based man behind @idiolatry – an account that acts out as an evolving expression of his favorite things: namely, Grime, pirate, and vinyl radio culture in the UK during the early 00s. 
Transmission features the best of the best from grime's infamous emergence on UK pirate radio during this period, with everyone from legends such as Dizzee Rascal, Wiley, Kano, and Ruff Sqwad through to those on the FM dial at Deja Vu, Rinse, Freeze, Heat, Flava, Raw Blaze, Manic, Lush, On Top, Laylow, Major, Mystic, Ice, and Axe transmitting everything featured on a comprehensive, 90-minute tape.
View this post on Instagram
Speaking to Hypebeast about Transmission, Idiolatry said: "It's the era that shaped me and my friends so it's very close to my heart, and something I feel gets overlooked for the huge influence it has had. However, now that I have a little bit of juice it's the grime rite of passage that I abandon the scene and diversify my bonds…"
The collaboration comes as a result of a "mutual appreciation" between Japan-based label Cav Empt, who will stream the release on cavempt.com, and Will Bankhead's legendary UK record label The Trilogy Tapes, who will sell the tape to the rest of the world next week. "I'm a big fan of what the brand has been producing from the garms to the visuals to the tape series", Carter said, "so naturally this feels like a great place for the project to sit."
Grime in 2023 sits in a very different place to 2003 – but the legacy and energy from the OG era still live on today. "It's obviously very different now, and has been for well over a decade; there's isn't really pirate radio, white labels, crews, etc.", Carter explains, "But everything has to evolve, and the fact so many artists who were popping in 2003 are still thriving two decades later is testament to the talent it produced and the scene it cultivated."
Carter continued, "I think there's far less expectation of what it should sound like now as well, e.g. Novelist's 4 Tha Homiez or Frisco's UFO would've sent the forums into meltdown back when, but they're both great records that resonate with the core listeners today.
Grime at its core for me is an attitude, and I still hear and feel it everywhere I go, so I can't see it going anywhere. @idiolatry Transmission tape is available at the @cavempt Shop Tokyo (¥1000), and @thetrilogytapes (£15) for the rest of the world – and streaming now on cavempt.com.
In other news, a new creative culture festival is heading to Manchester.