Hot Toys Commemorates Upcoming 'Across the Spider-Verse' Release With Spider-Man 2099 Collectible
The animated film hits theaters on June 2.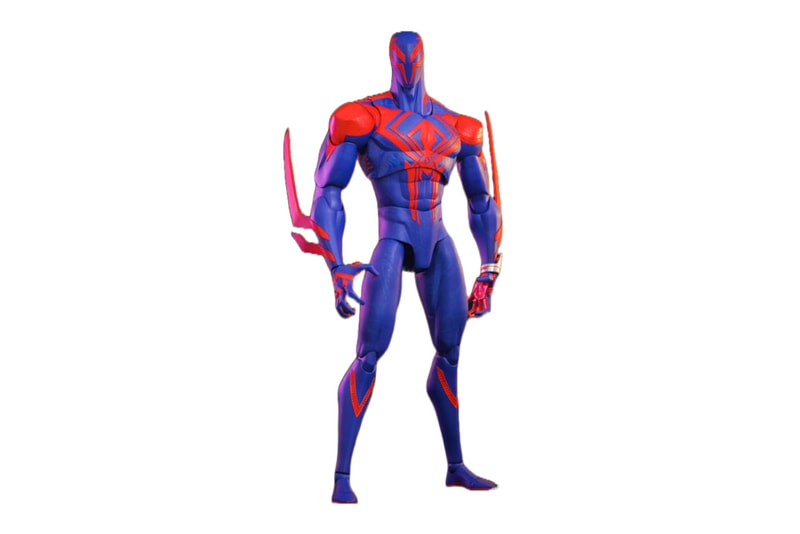 Hot Toys is celebrating this week's release of Spider-Man: Across the Spider-Verse with a new collectible. Out now, the company is paying homage to the leader of the Spider-People, Spider-Man 2099, also known as Miguel O'Hara.
For those unfamiliar with Spider-Man 2099, the character is a reimagining of its namesake superhero and made its debut in the Marvel 2099 comic book series. O'Hara is a talented geneticist who is working on recreating the abilities of Spdier-Man in other humans. When an experiment goes awry, he's left with spider-like abilities of his own.
Hot Toys has designed screen-accurate ⅙ scale figurine of O'Hara, complete with a hand-painted head sculpt. Like all Hot Toys, the sculpt features rolling eyeballs so its owner can adjust its gaze.
As for its body, Spider-Man 2099 has 30 different points of articulation. He comes wearing a bodysuit with reflective details and a cape and can be displayed with accessories ranging from a time-traveling device to various spiderweb effects.
Hot Toys' Spider-Man 2099 is available to pre-order from Sideshow for $250 USD.
In other toy news, Hot Toys unveiled a new Batman movie masterpiece sixth scale figure.