Haroshi Reimagines Modernica's Side Shell Spyder Chair
The culmination of a collaborative relationship that began when the late Keith Hufnagel first brought Haroshi to the Modernica workshop in 2018.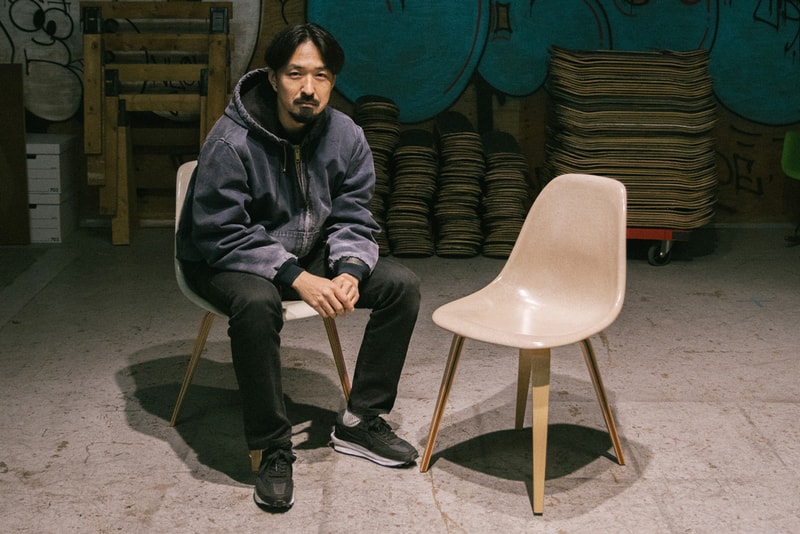 1 of 4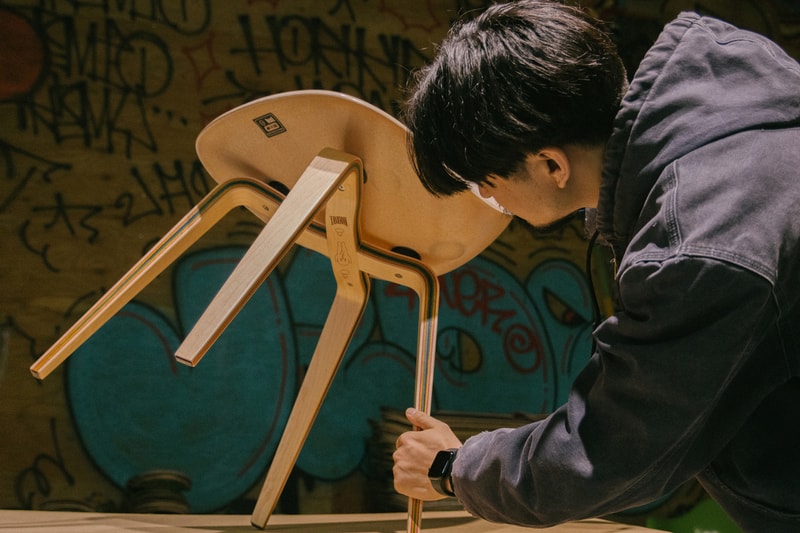 2 of 4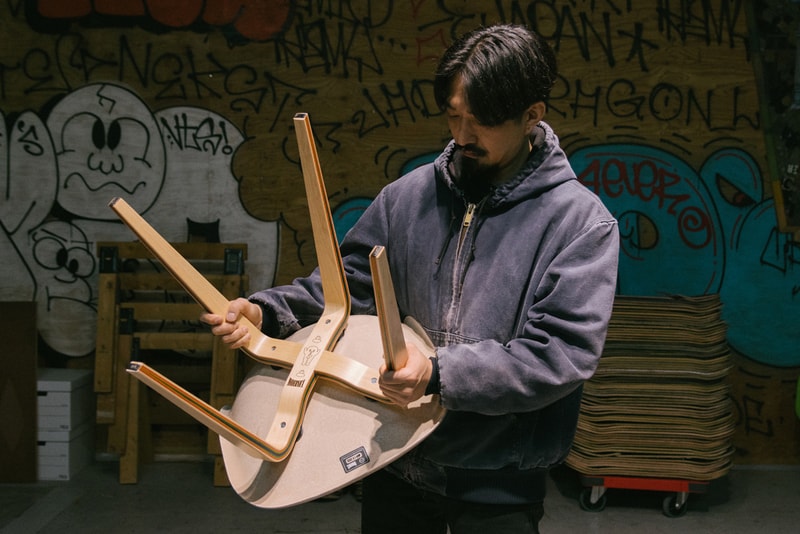 3 of 4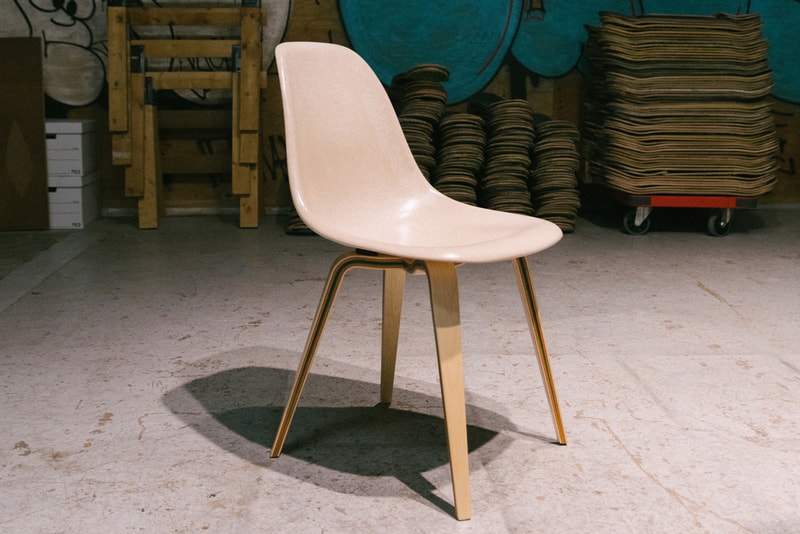 4 of 4
Artist and master woodworker Haroshi has teamed up with Modernica for a unique take on the brand's Side Shell Spyder Chair. Haroshi's intricate wood sculptures are known for their keen attention to detail, bright color palette — which comes from the wood of the recycled skateboard decks he often uses — and versatility: he's worked on everything from custom BE@RBRICK iterations to pendants and even a skate ramp, but this collaboration was born from a unique chapter in his story.
Back in 2018, late HUF founder Keith Hufnagel brought Haroshi to the Modernica factory in California for the first time so he could refinish his iconic middle finger sculpture that sits inside HUF's LA flagship. That same year, Modernica designed the Spyder base — a custom-fabricated base, made of maple ply and walnut veneer and created in a high-heat wood bending machine. Now, five years later, the two are acknowledging that shared history by combining Haroshi's signature aesthetic with the Spyder chair base for a side shell chair that's equal parts mid-century-modern furniture icon and brand history.
Haroshi's signature multi-color, multi-layer wood is visible on the chair's intersecting spars, which are constructed of high-quality maple skateboard veneers. Each veneer was custom-dyed to match Haroshi's signature color palette, and the look features a dark-to-light gradient from its inner to outer plys, with colors fading away towards the bottom of each chair. The fiberglass shell is custom-built as well: Haroshi and Modernica's artisans worked hand-in-hand, mixing pigments and resin to create an entirely new fiberglass shade. Last but not least, each chair boasts a hand-engraved Haroshi plaque, signed and individually numbered.
The Haroshi x Modernica Side Shell Spyder Chair will release on the Modernica webstore May 27. It's priced at $1,400 USD and limited to an edition of 100.
For more from the world of design check out AURALEE and Fritz Hansen's new collaboration, a celebration of the latter brand's 150th anniversary.