Odell Beckham Jr. Signs One Year, $15 Million USD Deal With Baltimore Ravens
The deal is worth up to $18 million USD, with $15 million USD guaranteed.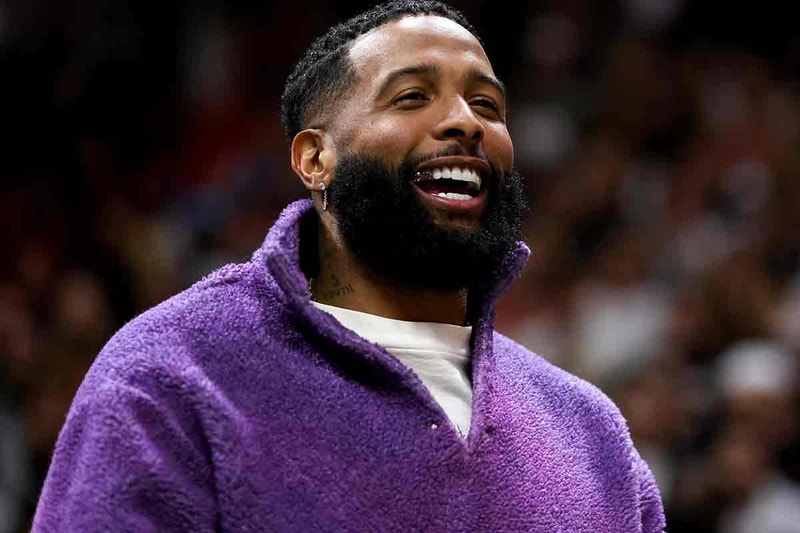 After much speculation, Odell Beckham Jr. is officially set to sign a one-year deal with the Baltimore Ravens for the upcoming NFL season. OBJ is expected to receive a guaranteed $15 million USD with the deal worth up to $18 million USD if certain performance benchmarks are hit.
According to ESPN, Beckham has reportedly been in contact with the Ravens since last year and recently met with the team at the NFL's annual league meetings earlier in the month. The Ravens and OBJ struck a deal just a day before Beckham was supposed to visit the New York Jets. OBJ took to Instagram to share the news with his son posing in disgruntled quarterback Lamar Jackson's #8 jersey.
Beckham's signing is being viewed as a way for the Ravens to lure Jackson — who requested a trade earlier in the offseason after the team placed a non-exclusive franchise tag on him instead of offering him the long-term guaranteed deal he was looking for — back into the fold. Jackson is one of the most dynamic quarterbacks in the NFL, but has battled injuries over the last two seasons. At the time of writing, no other team has publically pursued him. As for Beckham, the wide reciever has a long list of accolades. Beckham sat out all of last season after he suffered a torn ACL in his left knee during the Super Bowl LVI. Prior to the injury, Beckham played with the Los Angeles Rams for their championship season. He had made free agent visits with the Buffalo Bills, Dalls Cowboys and New York Giants before agreeing to sign a deal with the Baltimore Ravens.
In other sports news, NBA to open investigation on why the Dallas Mavericks sat out key players.