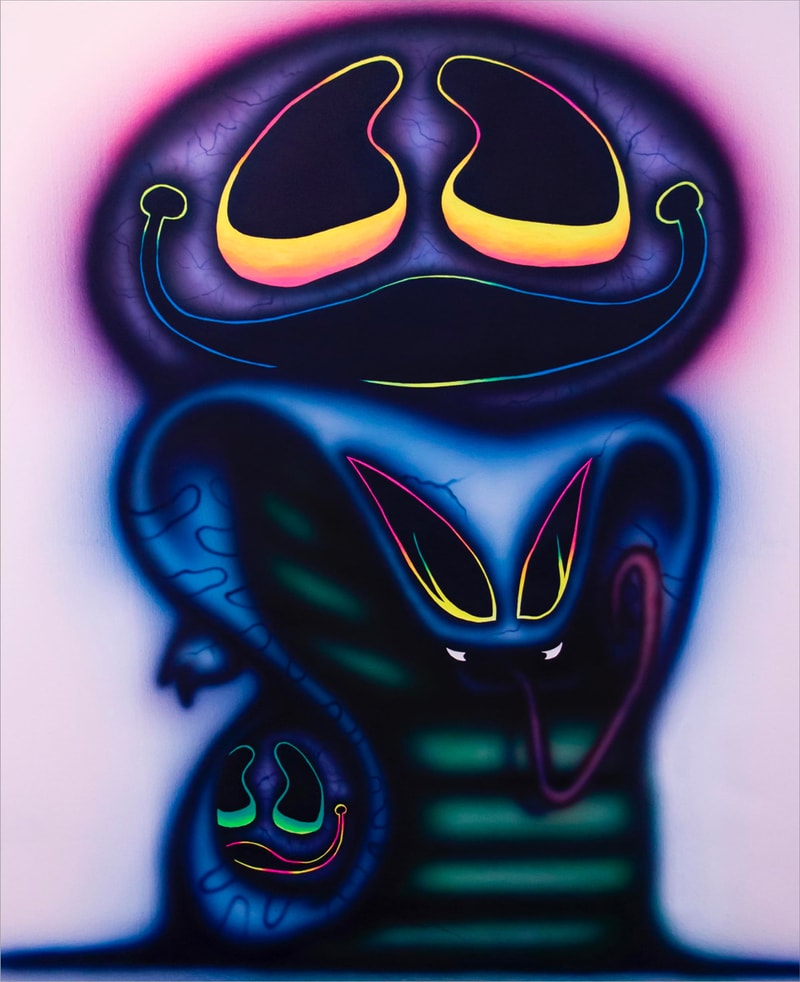 1 of 3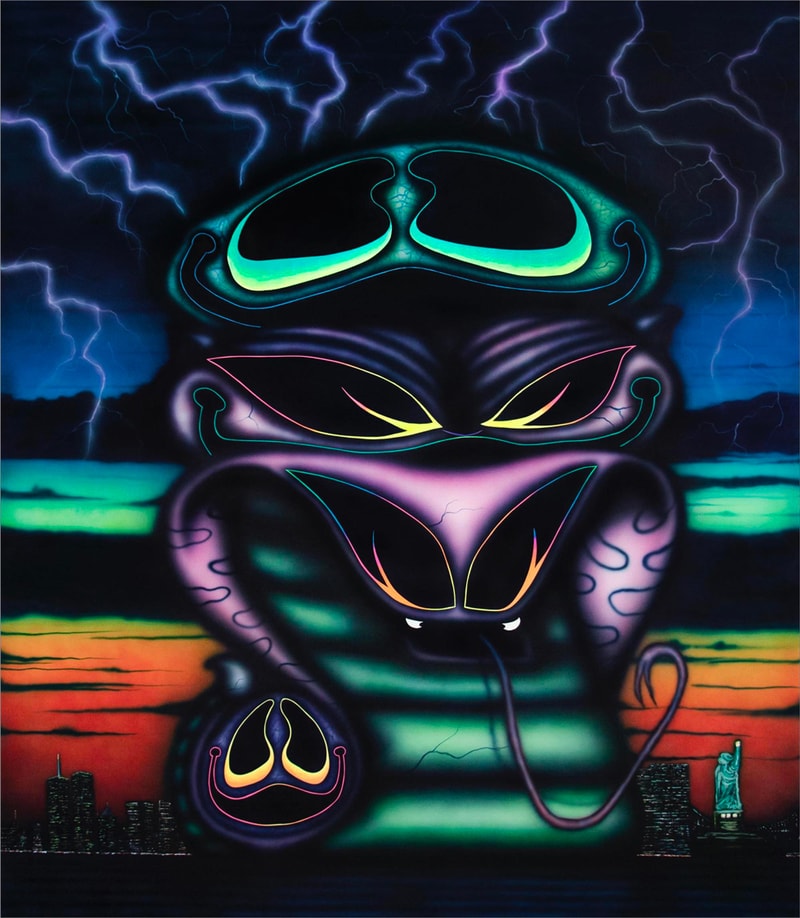 2 of 3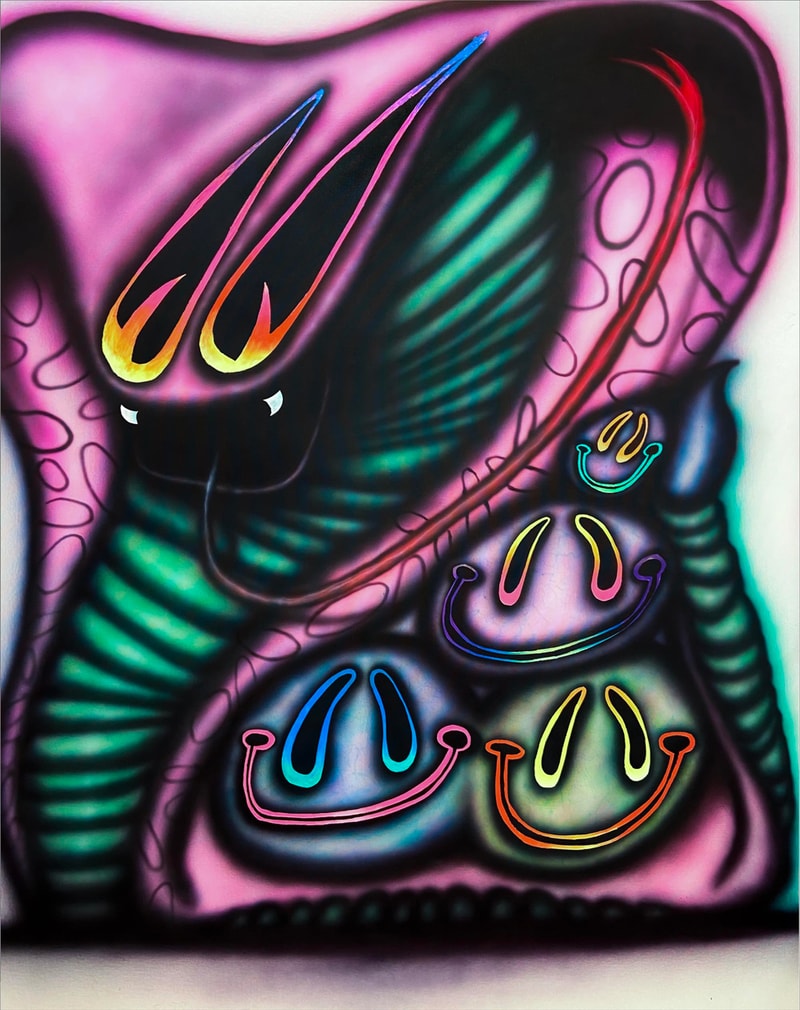 3 of 3
Erik Foss Presents First Solo Exhibition in Japan at Kaikai Kiki Gallery
On view from April 8 – 28.
---
New York-based artist Erik Foss will soon be presenting his first-ever solo show in Japan at Kaikai Kiki Gallery later this week. The exhibition, titled Carnival, will be Foss' first solo show since 2021 and will showcase a selection of new paintings, sculptures as well as drawings he worked on over the past six months.
Raised in the deserts, Foss is a self-taught artist whose early artistic influences stem from his religious upbringing, the American cultural landscape, underground music, skateboarding, and other subcultures. Even in his more recent works, cultural identity remains to be a prominent theme that the artist explores and expands on.
In Carnival, Foss depicts snakes with smiley faces in his signature airbrushed style and almost fluorescent color schemes. Carlo McCormick, curator, and American culture critic wrote in the official press release, saying "It's remarkable for an artist who has lived nearly thirty years in New York City, who has made things adjacent to what we think of as urban art without ever falling for its most common clichés, to return to his rootless roots not as a quest for personal transformation so much as an investigation into the personal meaning of the mundane."
Erik Foss' Carnival exhibition will be on view at the Kaikai Kiki Gallery in Tokyo from April 8 to 28, 2023.
Kaikai Kiki Gallery
2-3-30 Minato
Motoazabu Motoazabu Crest Bldg. B1F
Tokyo 106-0046
Japan
View this post on Instagram
Elsewhere in art, KATSU and Frédéric Platéus join forces on DAS INTELLIGENCE.