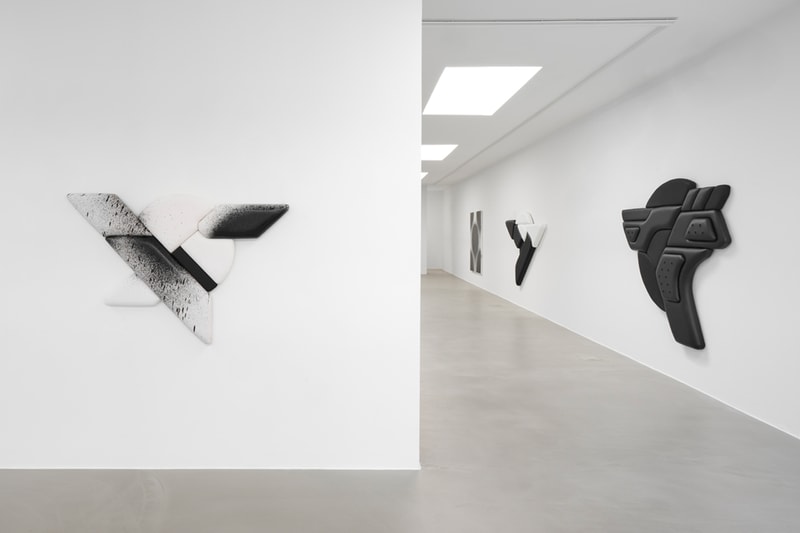 1 of 7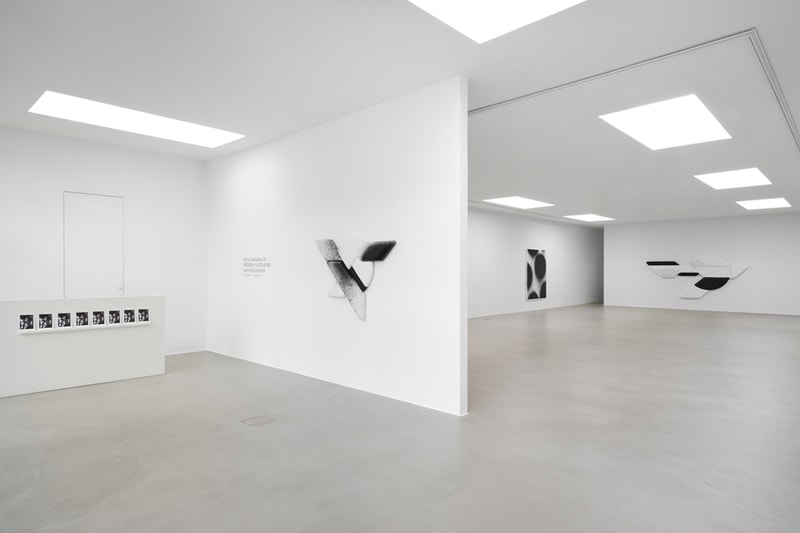 2 of 7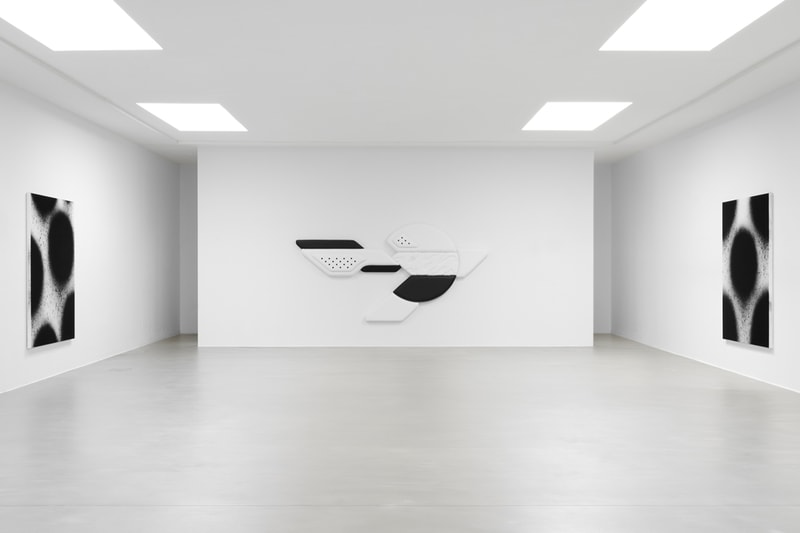 3 of 7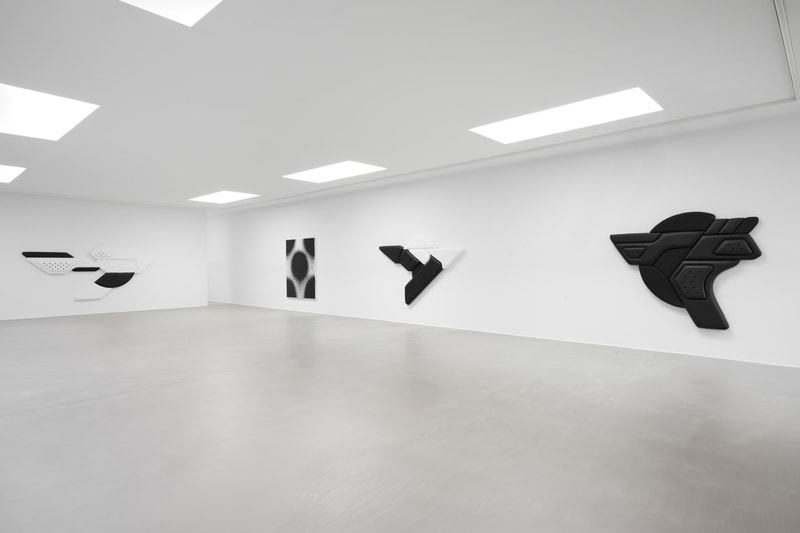 4 of 7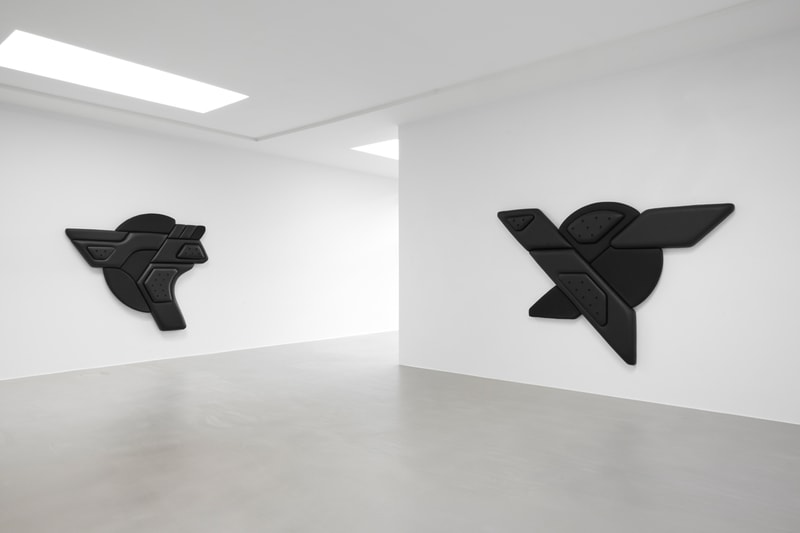 5 of 7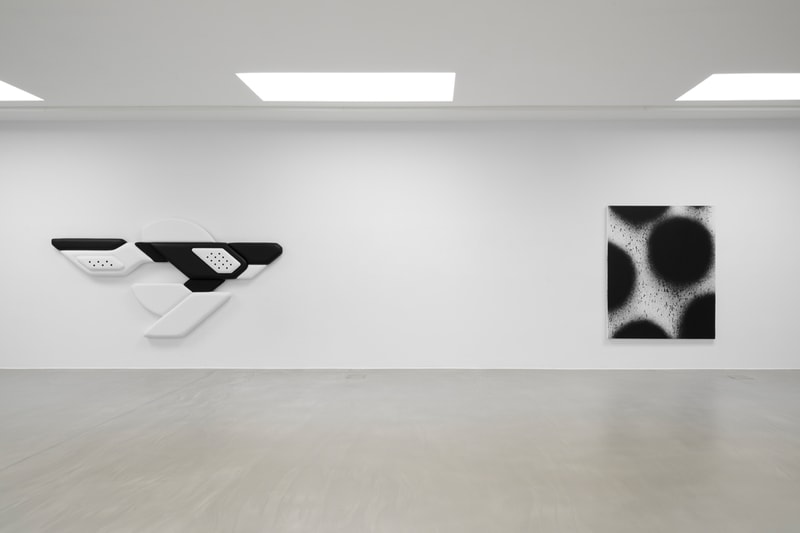 6 of 7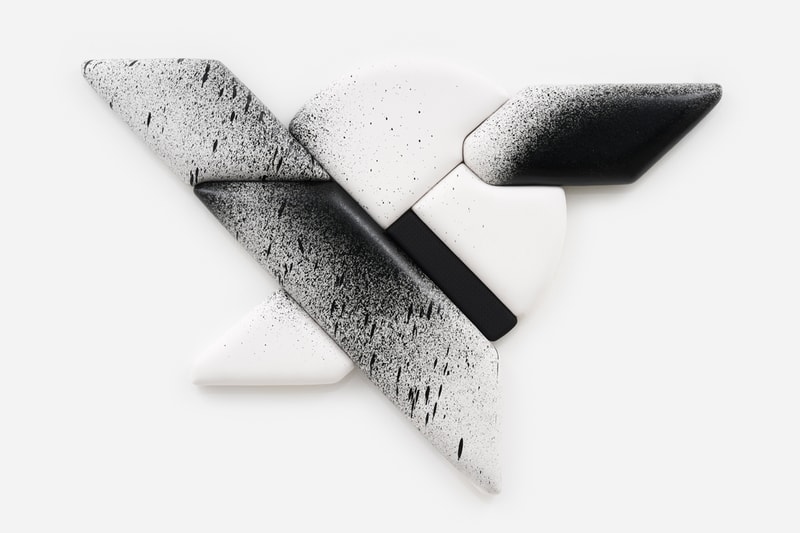 7 of 7
KATSU and Frédéric Platéus Join Forces on 'DAS INTELLIGENCE'
On view at Ruttkowski;68 in Cologne.
---
Ruttkowski;68 is playing host to a new joint exhibition by Japanese-American artist KATSU and Belgian artist Frédéric Platéus. Housed at the gallery's Cologne flagship, DAS INTELLIGENCE is a collaborative effort that fuses their unique approaches to material, form, and technique.
Platéus' dynamic work harks to the world of supercars and motorsports. The Belgian artist sources an array of branded material, from fake leather, nylon, and mesh, to create quixotic forms that are aesthetically rooted in the present, but veer towards the future, such as his monochromatic MK12-325 Punch.
KATSU on the other hand, employs drones to assist in the creation of his hybridized portraits and landscapes. In the past, he has tapped into the metaverse through an ambitious NFT project, along with collaborating with the late-Virgil Abloh. The combination of KATSU and Platéus' work balances past and future, rigidity and expression — resulting in a unique collaborative piece entitled MK7-150 Dot Punch. DAS INTELLIGENCE will be on view in Cologne until May 28.
In case you missed it, there's a new exhibition in New York that examines George Condo's drawing practice.
Ruttkowski;68
Lichtstraße 8
50825 Cologne, Germany