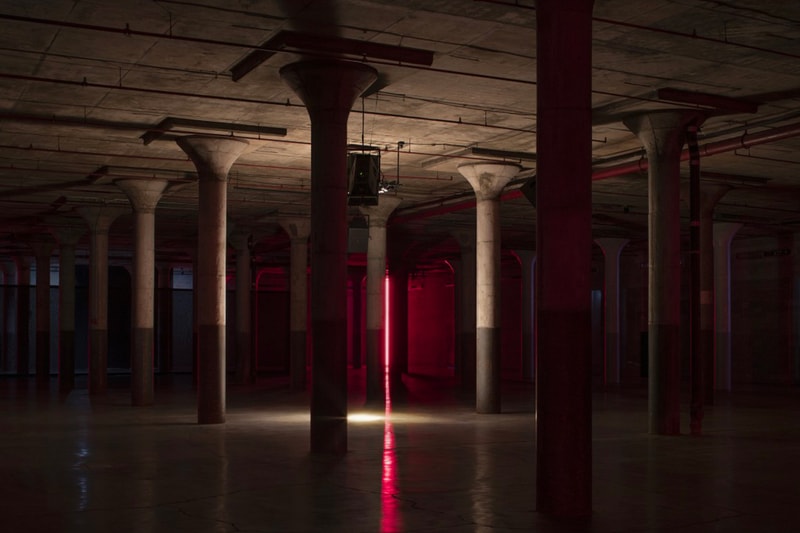 Carl Craig Is Bringing Techno to MOCA's Geffen Contemporary
Enter the next chapter of the Detroit legend's 'Party/After-Party'.
---
Legendary techno DJ Carl Craig returns to the gallery walls with the second chapter to his Party/After-Party exhibition. Having originally gone on view at Dia:Beacon in New York, the Detroit icon brings his audio-visual experience to The Geffen Contemporary at MOCA in Los Angeles.
Conceived prior to the COVID pandemic, Craig draws on his 30-year career to guide visitors through a club night from the perspective of a DJ. From the quiet moments before the crowd packs in to the set's pulsating apex, then eventually the melancholic transition into the afterparty — the installation seeks to evoke the collective ecstasy and desolation that intertwines on the dance floor. "I want people to have the possibility to connect with their spirit," Craig previously said in an interview. "To have that spiritual experience, to walk to the center when the light comes on at the sweet spot."
Located in Little Tokyo, the 40,000-square-foot space of the Geffen Contemporary was originally a police garage, before converting into a temporary exhibition hall in 1983 and eventually the exhibition site we know it today. "With Party/After-Party, Craig fuses the legacies of Detroit techno and minimalist sound art," said MOCA Associate Curator, Alex Sloane, in a statement. "Using MOCA's WAREHOUSE itself as the inspiration for his composition, Craig has created a new chapter for the work. Melding an afrofuturist aesthetic with a playful commitment to the unexpected, Party/After-Party situates club culture firmly within the museum space and does so through the lens of techno and the Black artists who pioneered the genre," Sloane added.
As visitors traverse the warehouse, techno will reverberate from one end to the next, accompanied by neon strips that illuminate the darkness, while the skylight above eventually floods the space with natural light. Party/After-Party will open on April 16 and run through July 23.
Elsewhere, artist Cj Hendry created a two-storey indoor playground in Brooklyn.
The Geffen Contemporary at MOCA
152 N Central Ave
Los Angeles, CA 90012