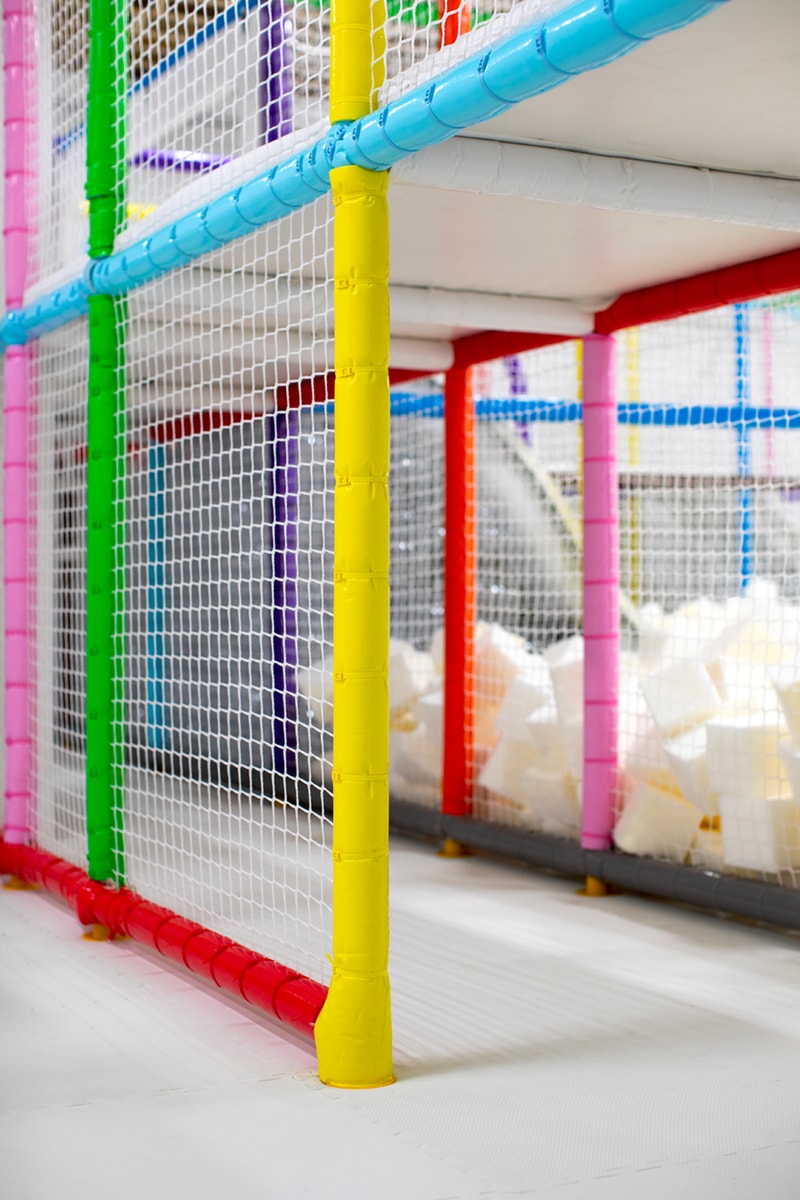 1 of 18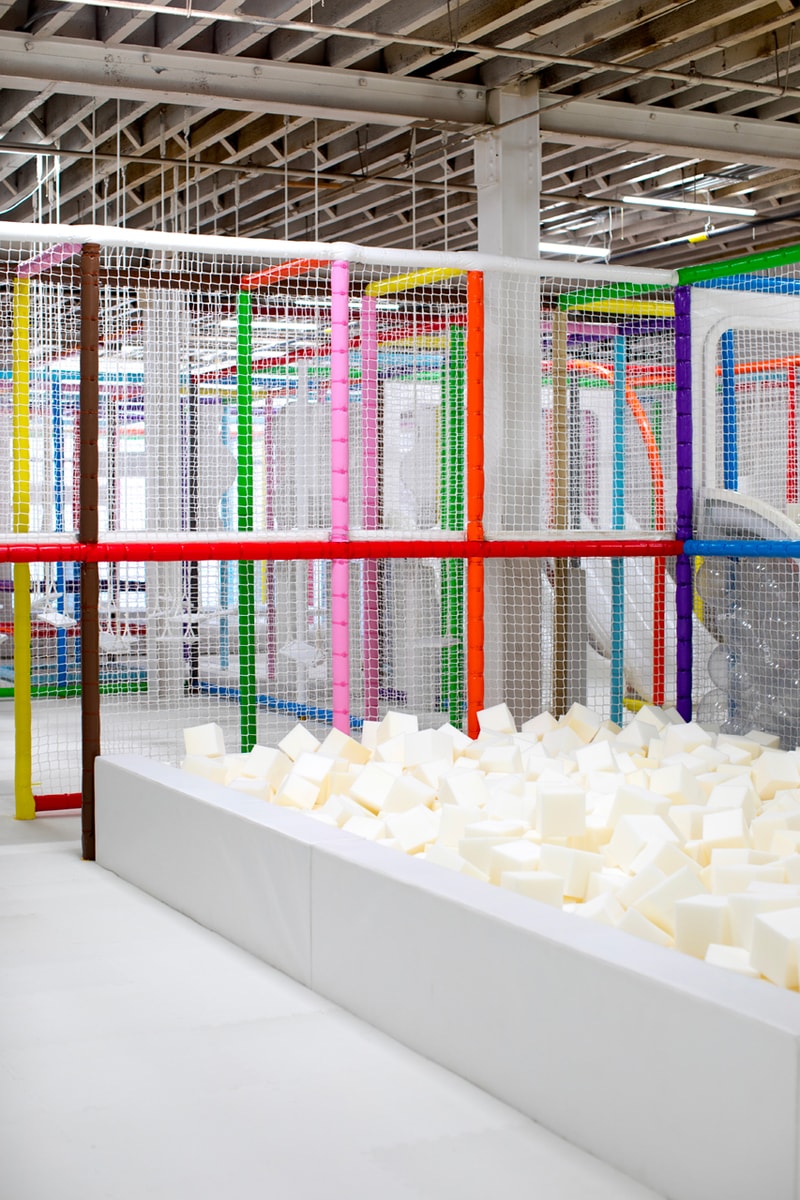 2 of 18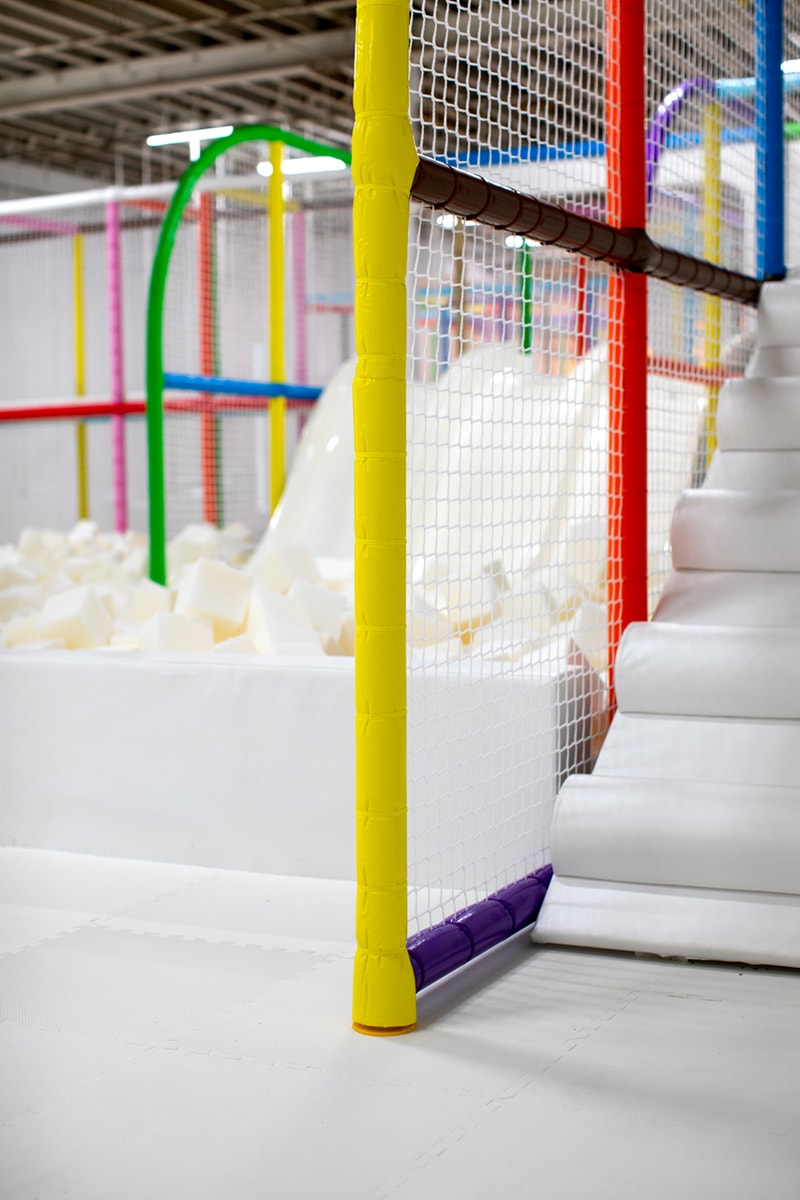 3 of 18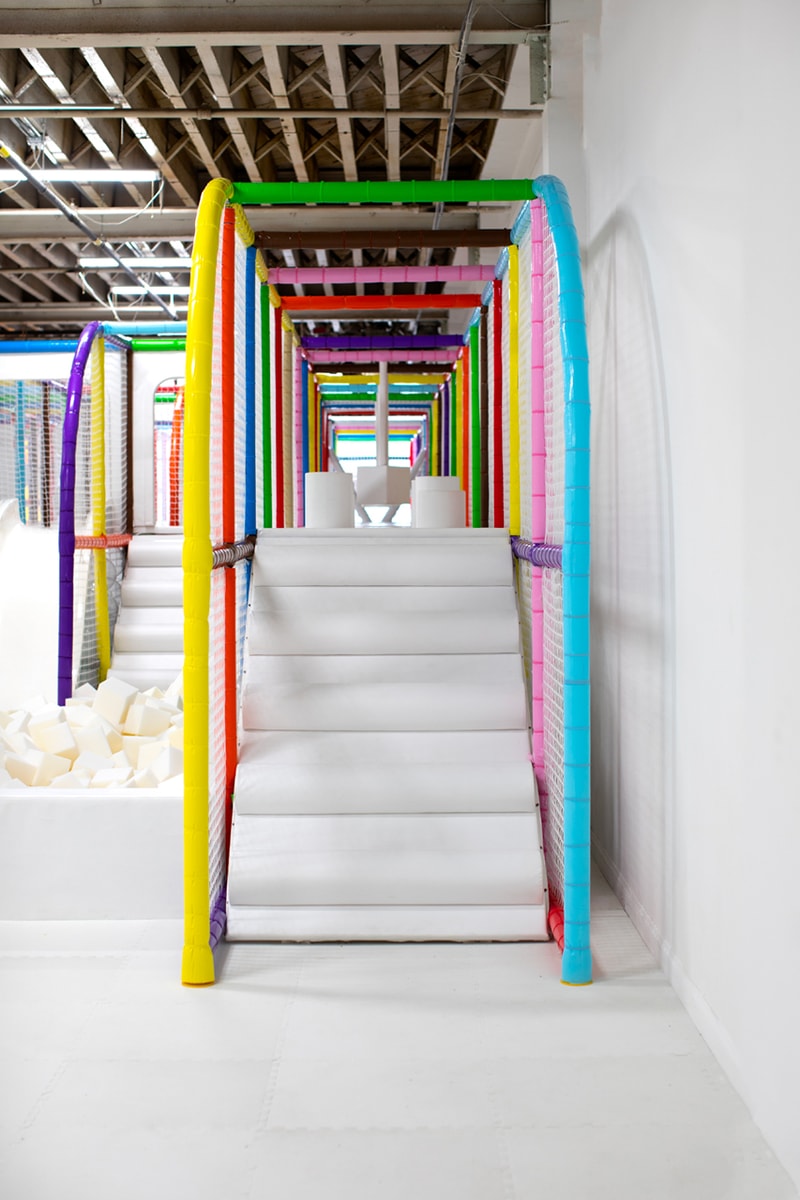 4 of 18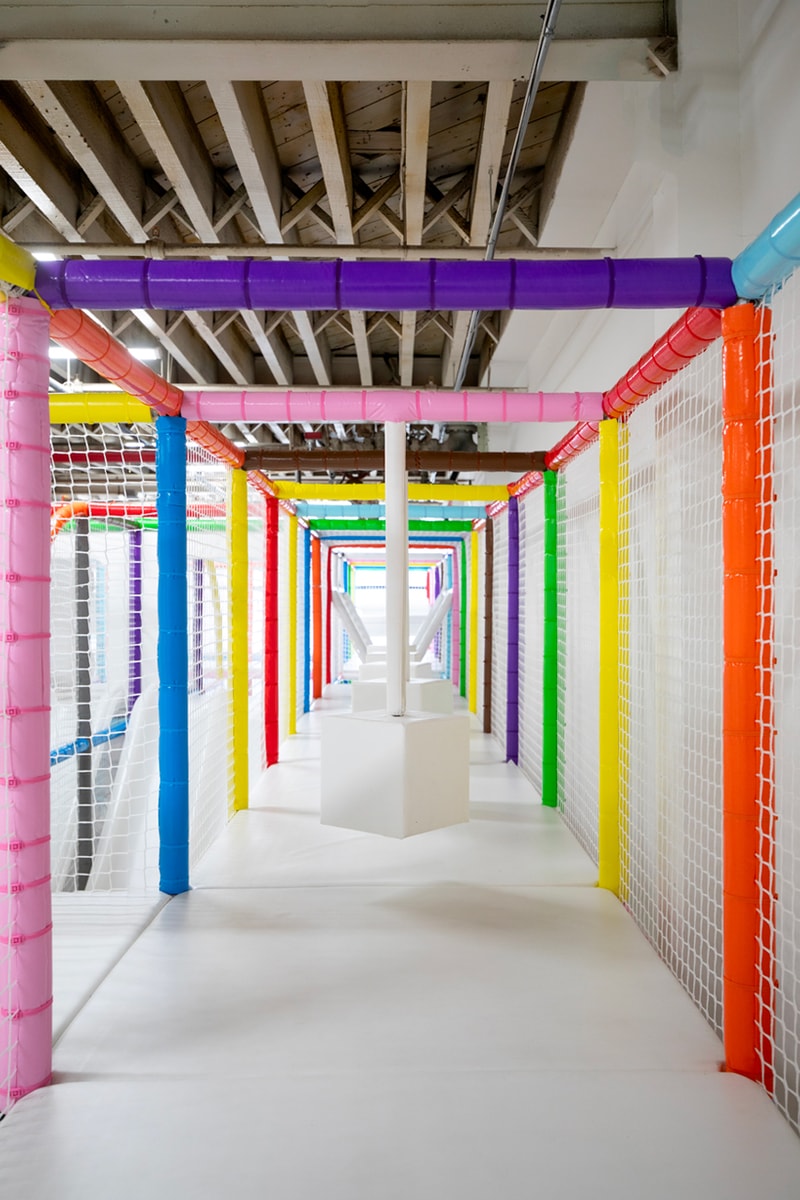 5 of 18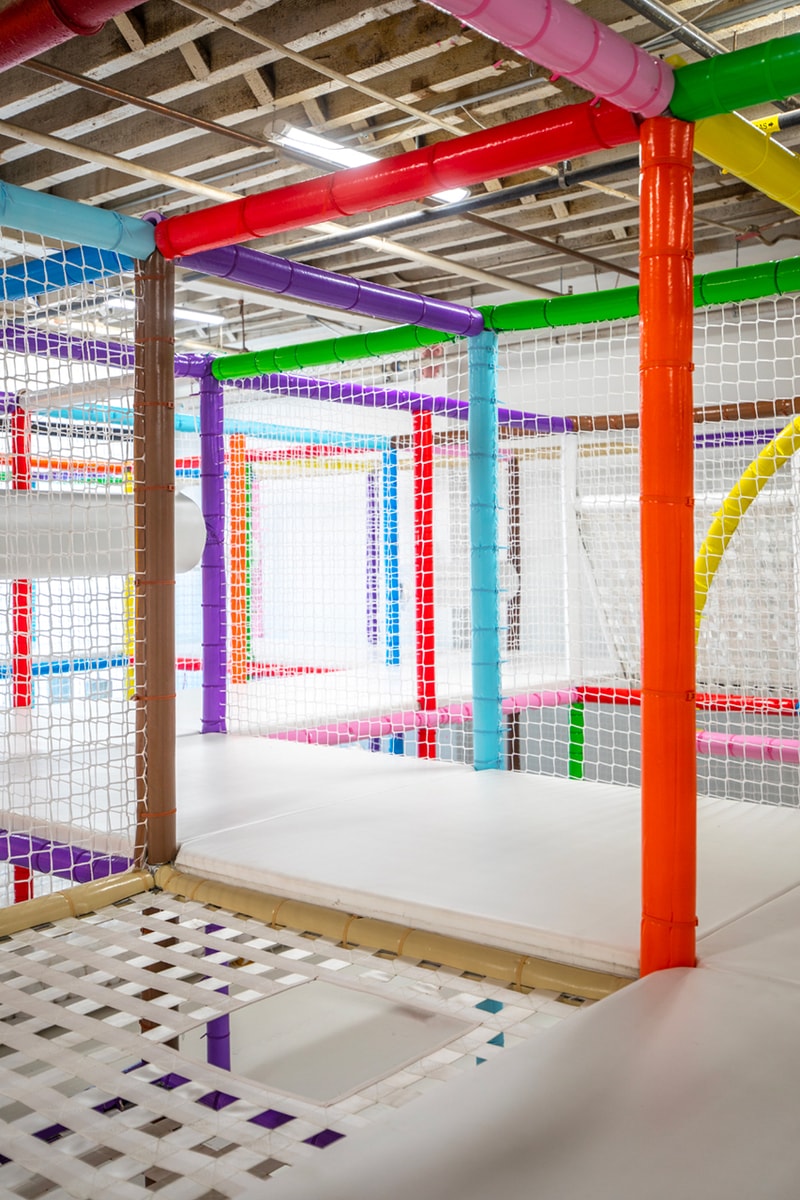 6 of 18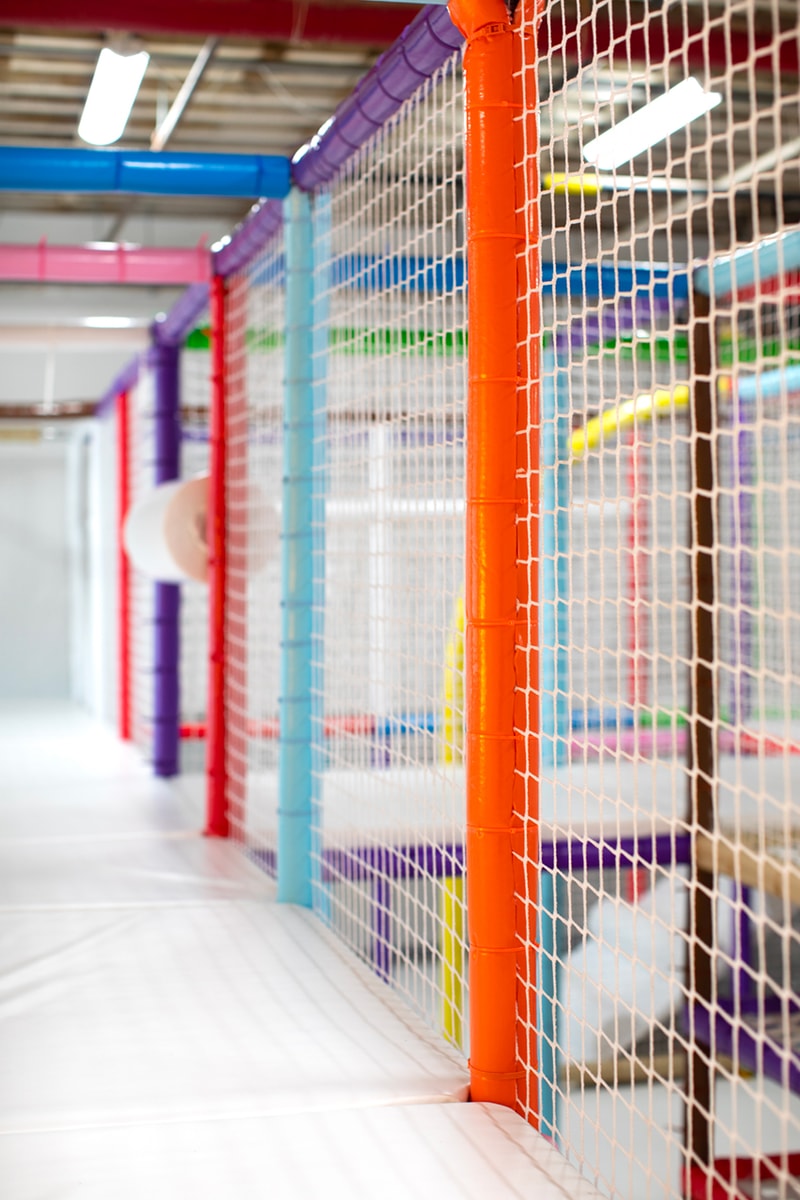 7 of 18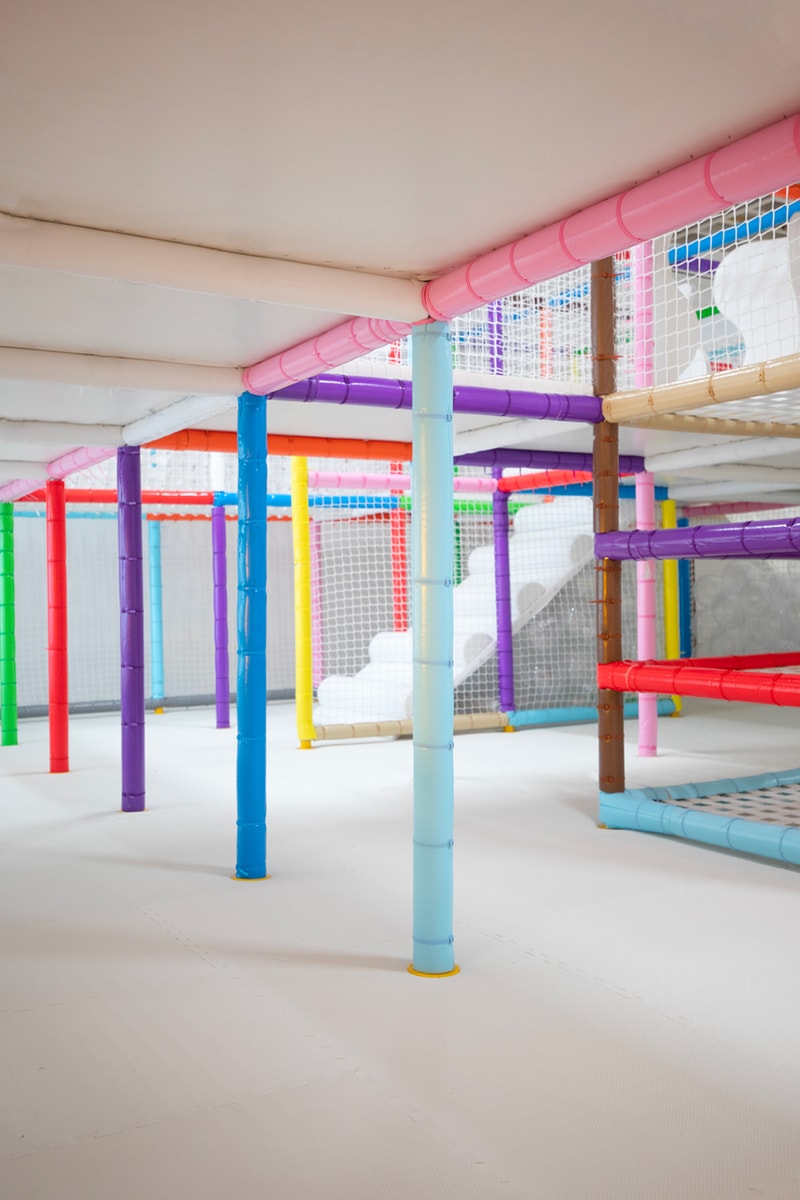 8 of 18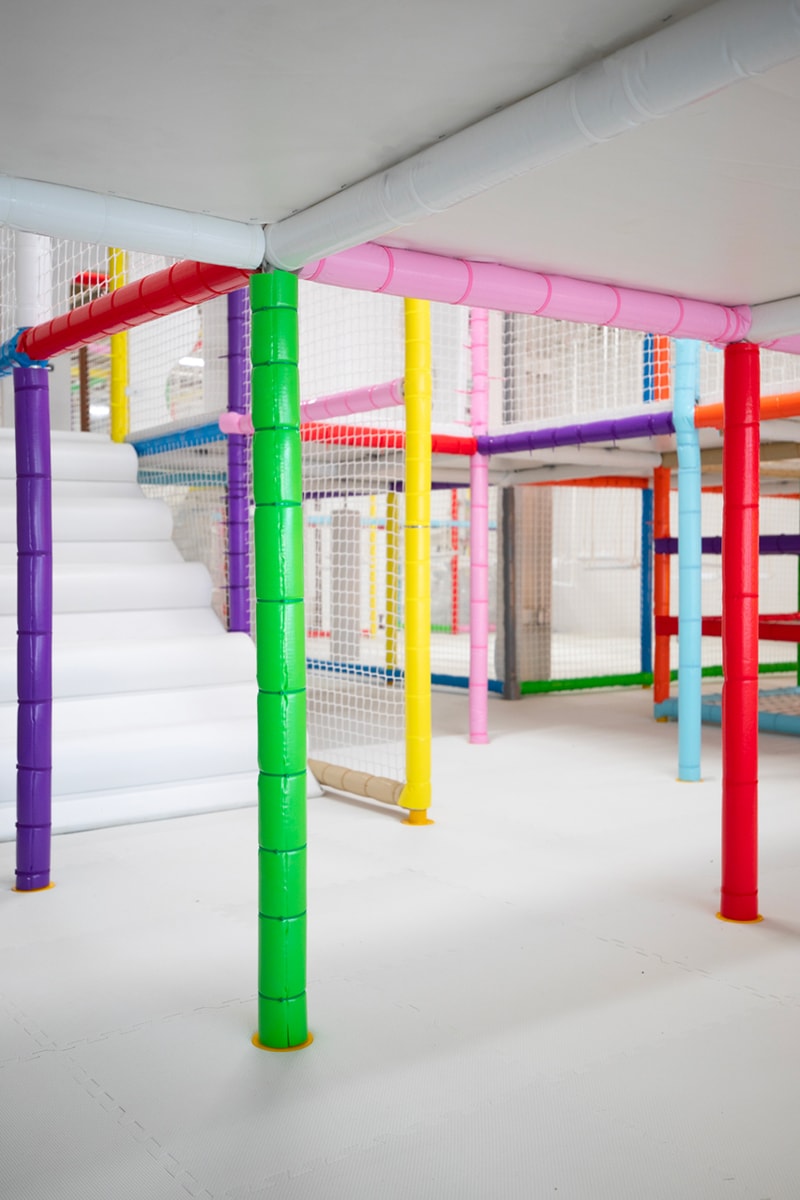 9 of 18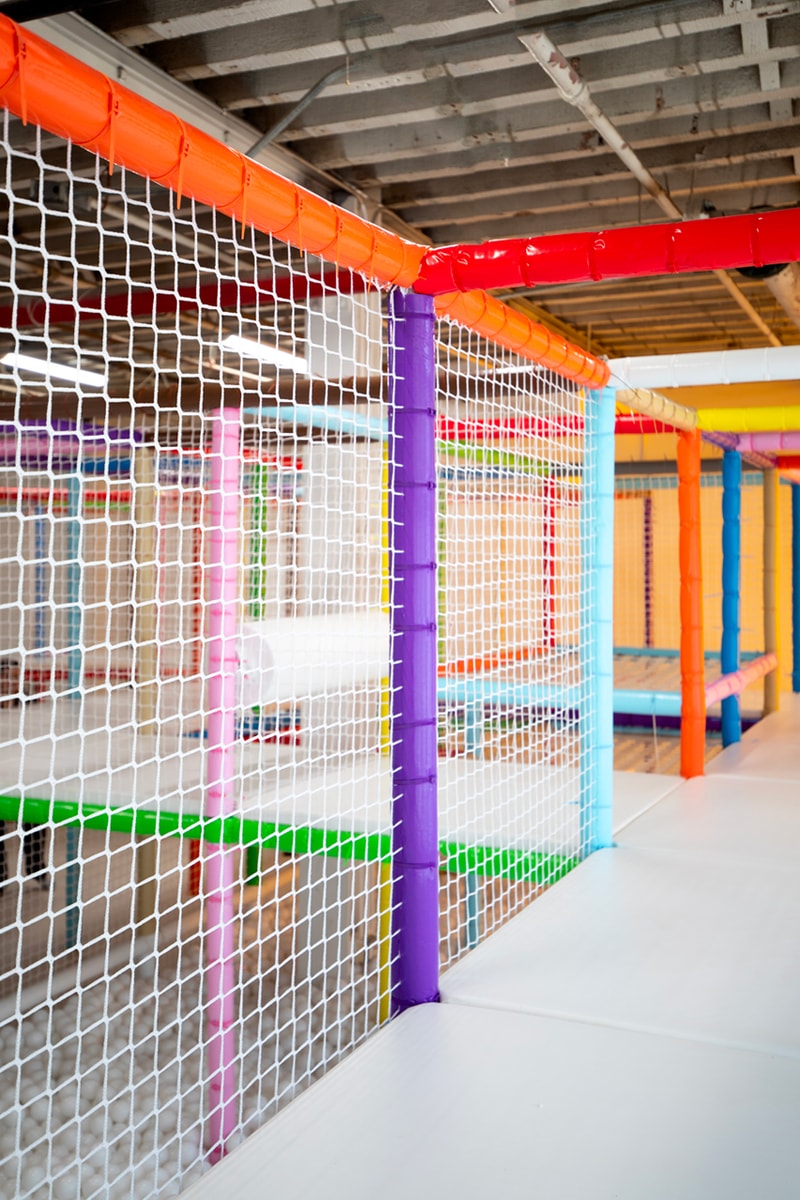 10 of 18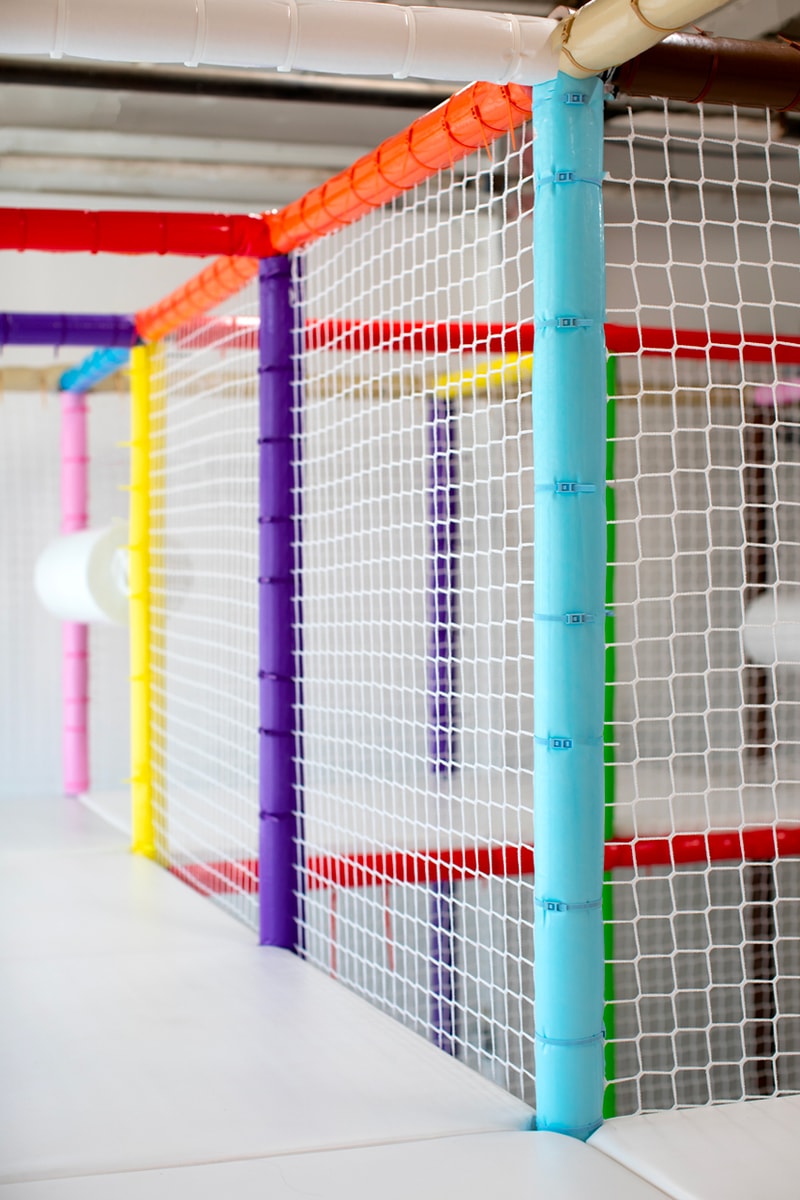 11 of 18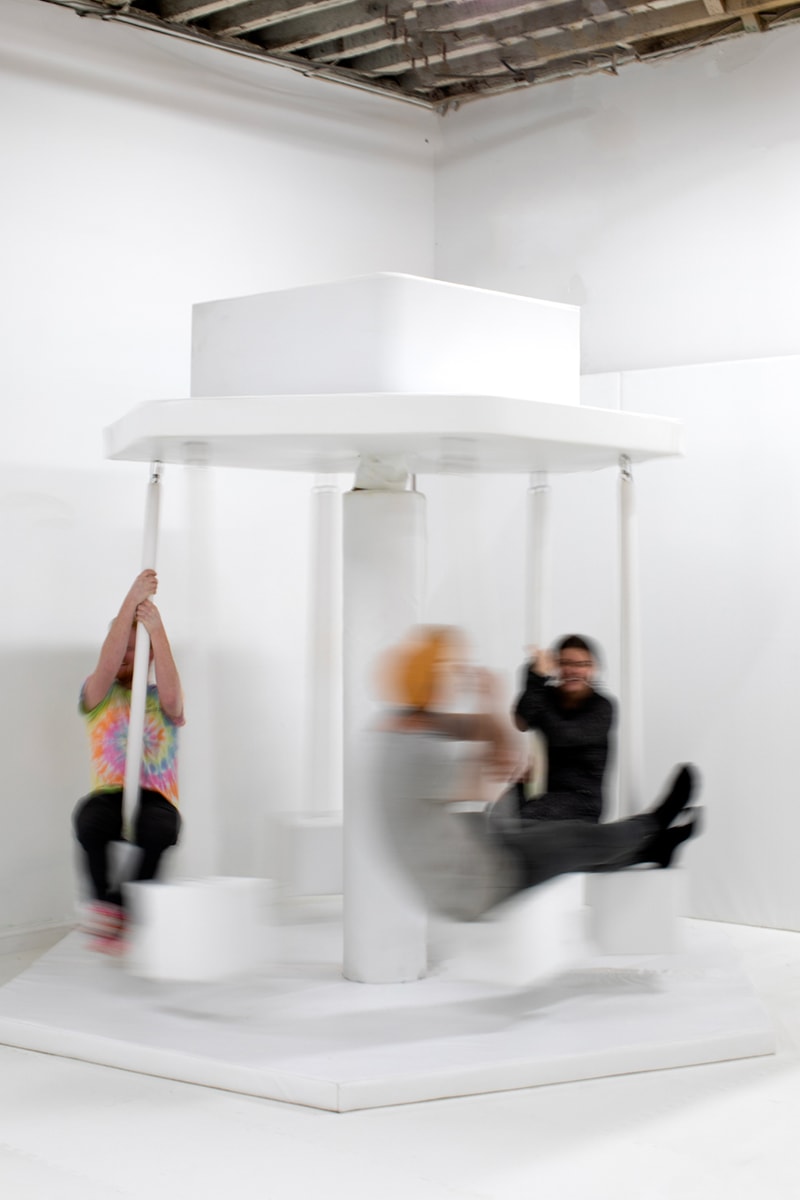 12 of 18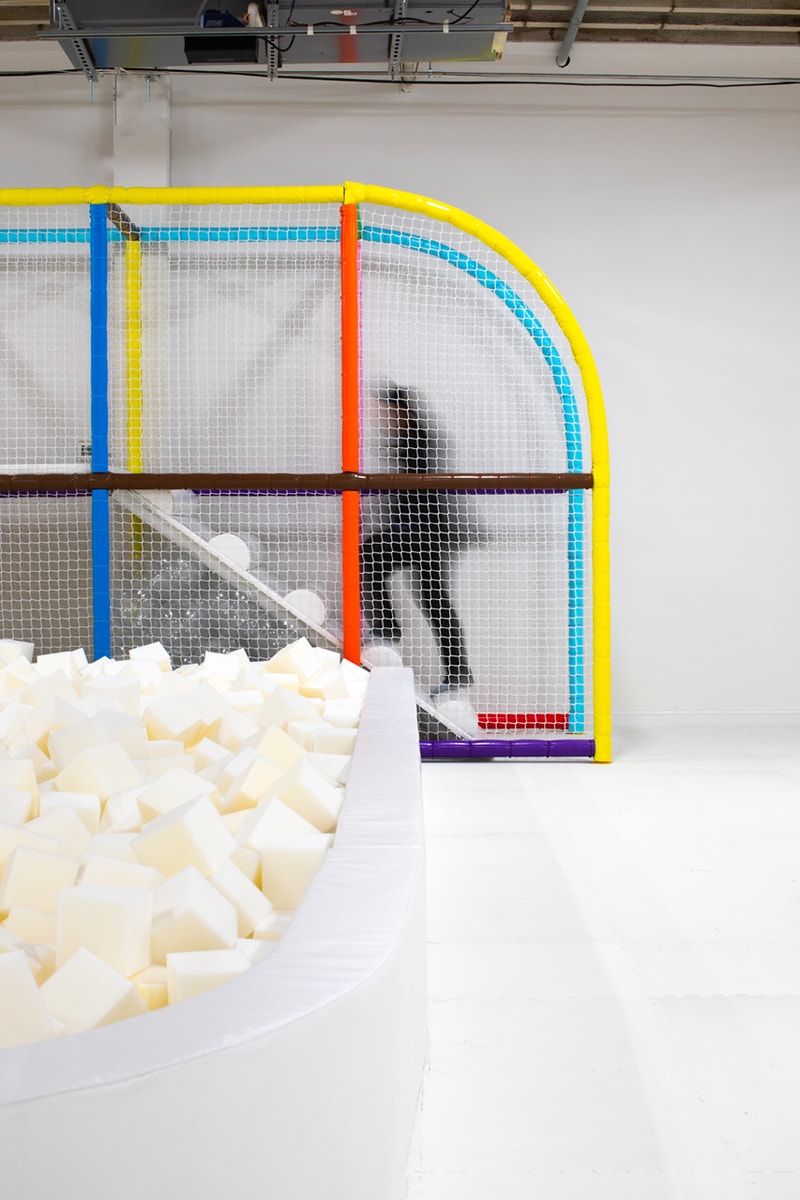 13 of 18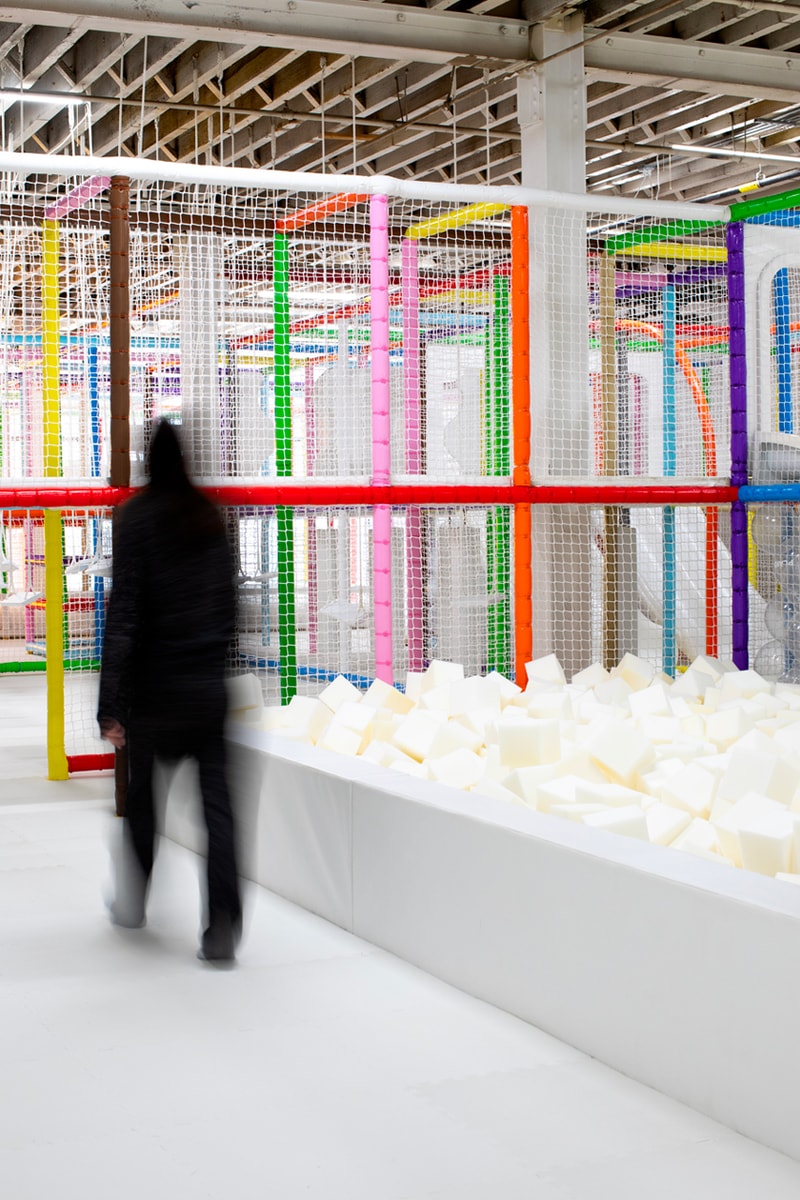 14 of 18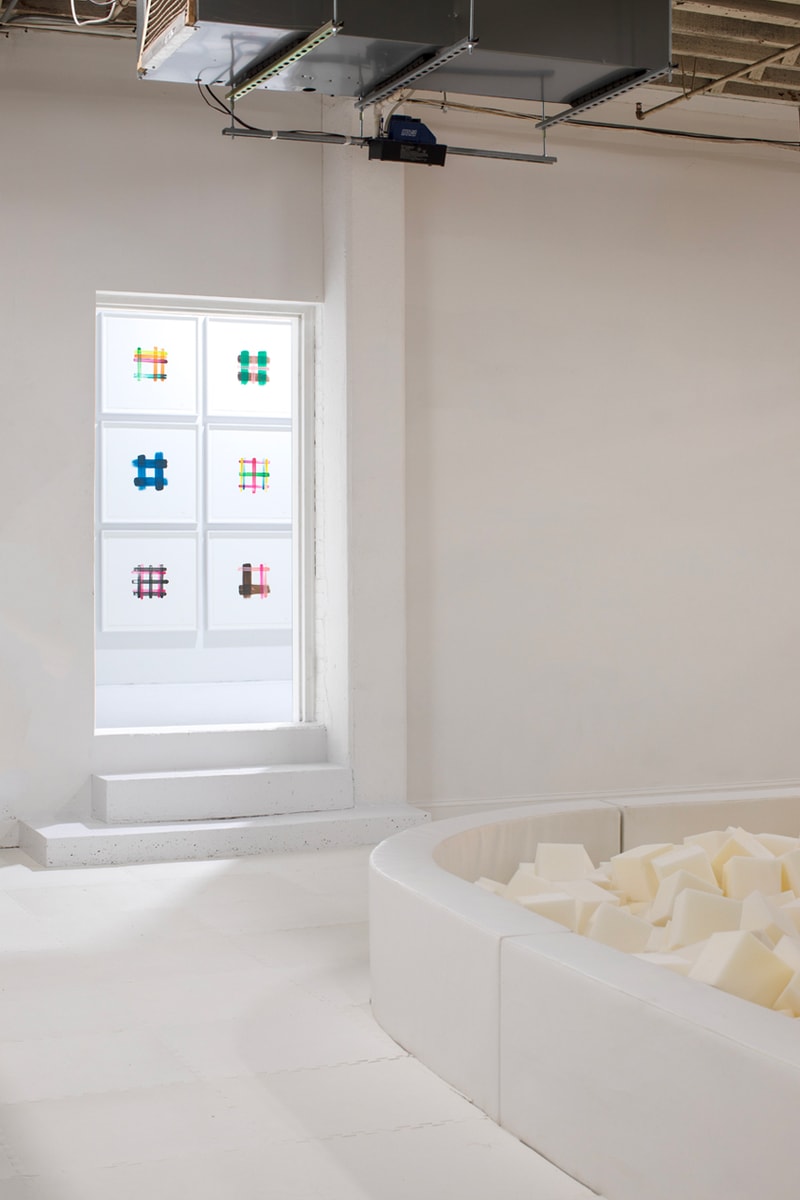 15 of 18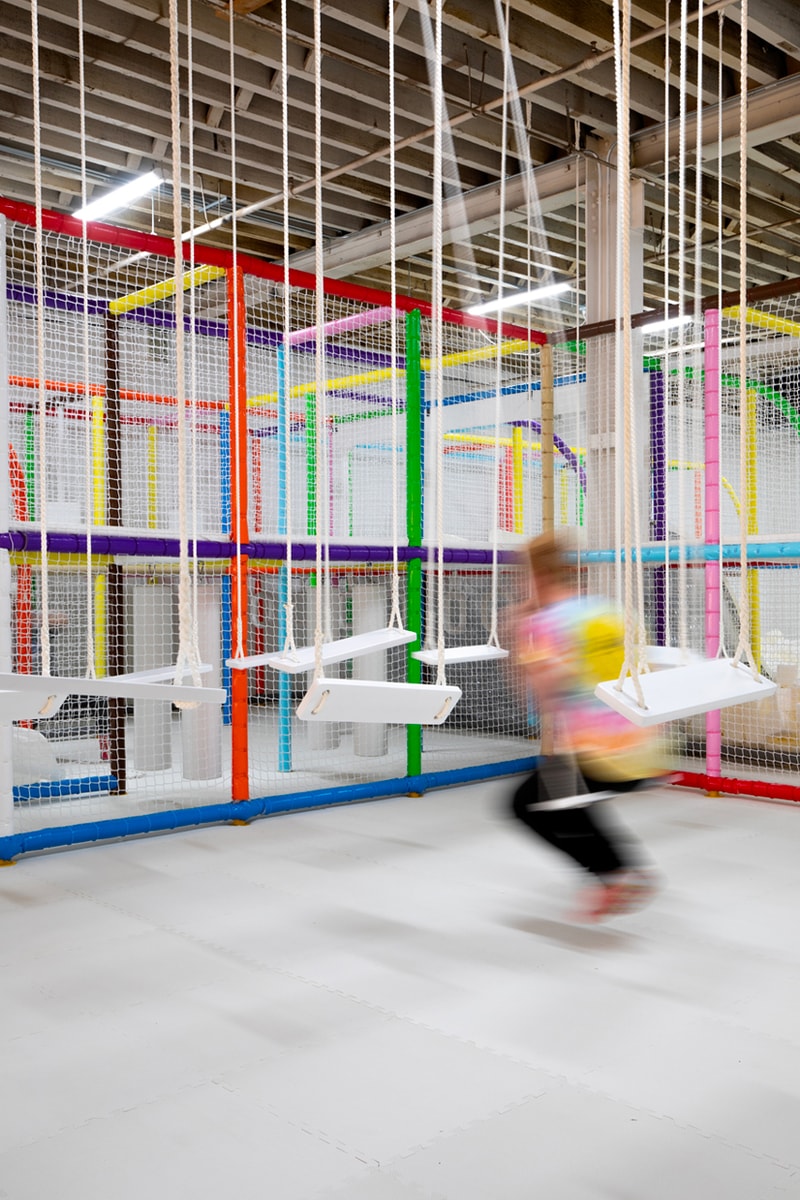 16 of 18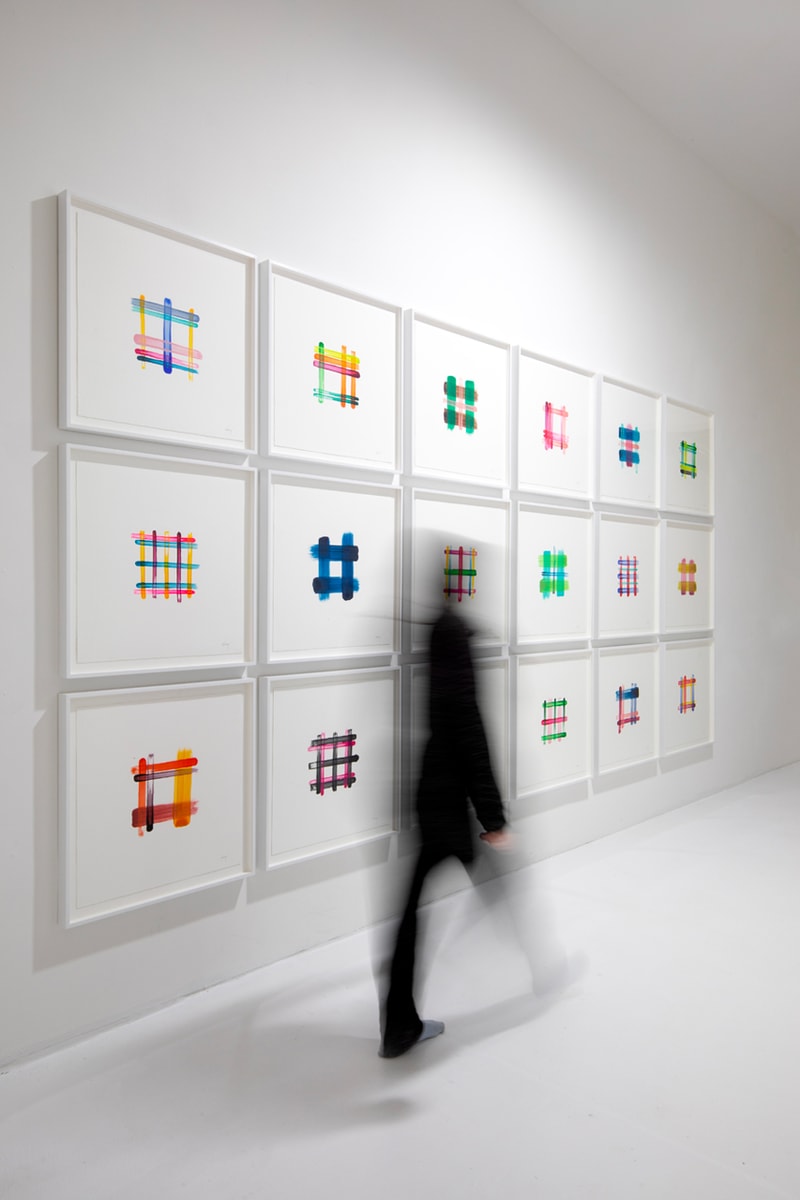 17 of 18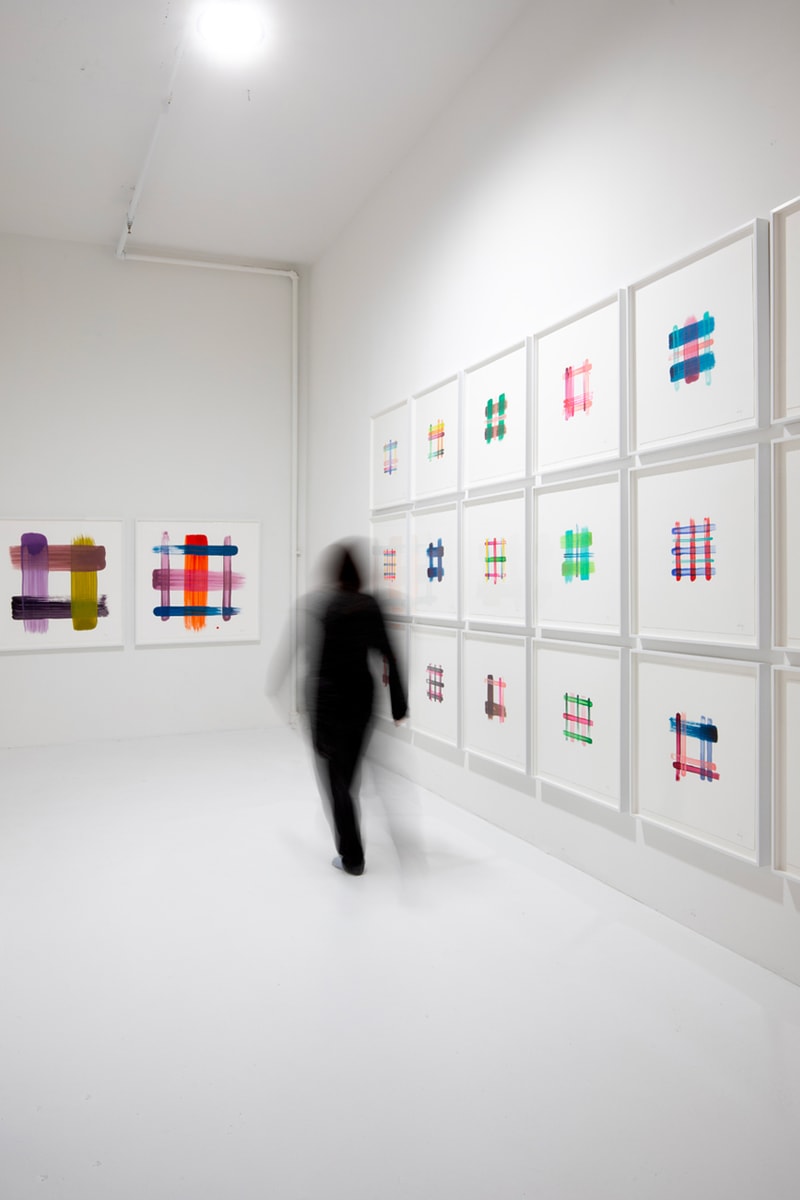 18 of 18
Artist Cj Hendry Created a Two-Storey Indoor Playground in Brooklyn
Experience the exhibition from April 17 to 23.
---
Australian artist Cj Hendry first rose to prominence through hyperrealistic depictions of sneakers and luxury objects, from the Nike Air MAG to the PUMA Clyde, boxing gloves to colorful iterations of Rorschach test. For her latest show, however, Hendry largely bypasses the paper to focus on an immersive playground entitled Plaid.
Colorful beams line a two-storey 5,000 square foot space in Brooklyn, made to mimic the timeless plaid pattern in the exhibition's name. "I would love for each original artwork to only be able to be viewed as the entire experience, it brings such a greater depth to the genre of hyperrealism," noted Hendry in a statement. Centered around the theme of nostalgia and play, "Plaid encourages the viewer to connect with the inner child and experience the simplicity of joy before growing up and feeling the burden of adulthood," Hendry added.
Inspired by the design of public parks, "I thought, how great would it be for a playground to be a public art sculpture?" asked Hendry. "My practice is autonomous and trying to work with a government body on a park project presents many challenges. So, I said, f*ck it! I'll do it myself," she added.
Complementing the exhibition are 24 original artworks Hendry created to mirror the colorful beams that guide visitors across the space. Plaid will be on view in Greenpoint, Brooklyn from April 17 to 23. Admission into the exhibition costs $10 USD and will come with a complimentary pair of Plaid grip socks upon entry.
Elsewhere, Jaume Plensa invites you to reexamine Forgotten Dreams in new exhibition.
220 Newel St
Brooklyn, NY 11222