slowthai's Third Album 'UGLY' is Both In-Depth and Abrupt
Fusing rap, alternative rock, and caustic electronics, slowthai lets us into his beleaguered mind.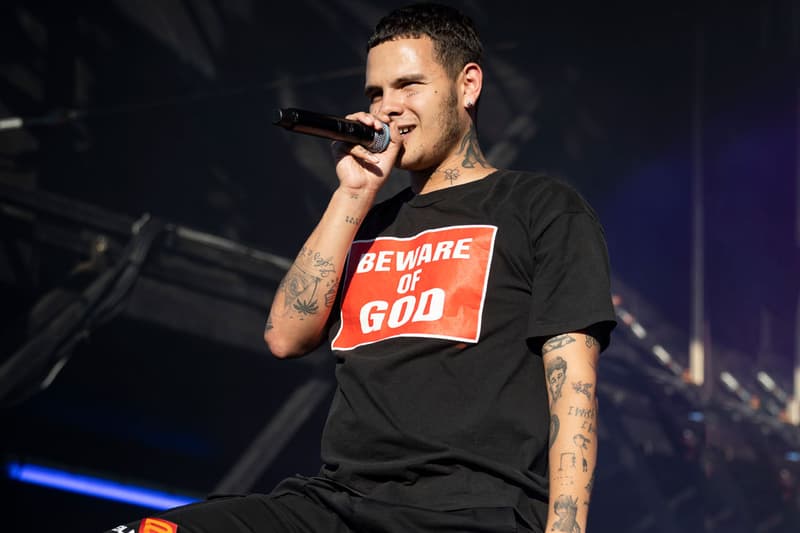 slowthai's third album cuts deep. It's harrowing, cathartic, essential… and very much UGLY.
From his noisy rap and grime roots to the present day, slowthai's career has never been short of turbulence. However, since his debut album, Nothing Great About Britain – which is nothing short of a masterpiece — slowthai has continued to push boundaries while growing his fan base and standing as nothing other than his unapologetic self. 
This ethos has been encapsulated perfectly throughout UGLY. Standing as an acronym for "U Gotta Love Yourself," it presents a masterpiece in delivering a combination of brash punk vocals, distorted guitar chords, and aggressive lyricism. Tracks like the album-leading "Selfish" lend themselves to be relatable and dark mosh pit-rattlers. Meanwhile, the project-opening "Yum" welcomes an uncouth combination of electronics — while some would also think it channels an inner Yeezus. 
With this in mind, UGLY stands as slowthai's most personal record to date. It's no secret that he has always been a wild figure in this manic world we call UK rap, but this album opens slowthai's diary and allows us to come to terms with how the musician re-evaluates himself, his anxieties, and how he views himself as someone in the public eye. 
You can listen to UGLY in its entirety below and in other news, listen to the new record from M Huncho.