deem spencer Breaks Down Each Track On His new 'adultSW!M' LP
spencer spoke with Hypebeast about the stories, moods and processes behind each track.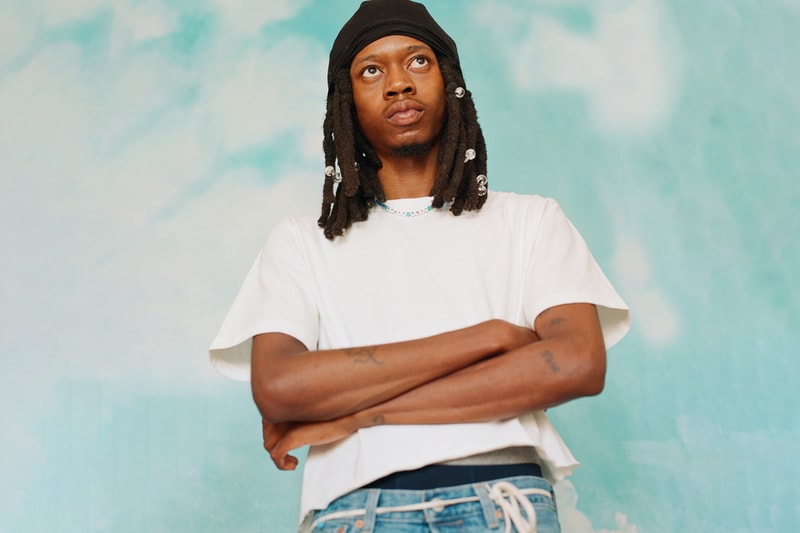 The world of deem spencer is a thoughtful one — nothing is done without a defined purpose. The Queens-based artist is just 27 years old, but his music grapples with complex themes that showcase a wisdom far beyond his years, from musings on unrequited love to familial bonds and trauma and even the fear of death. That's not to say it's all pensive though: spencer has a knack for infusing a light-hearted and atmospheric vibe into his tracks when he's not pondering some of life's biggest questions, showcasing two different facets of his introverted personality.
Now, with the release of adultSW!M, his second LP after 2019's Pretty Face and the 2020 mixtape Deems Tape, Spencer is diving even deeper into his themes. "This is the most confident I've ever felt in presenting myself to the world," he says. "I feel like all my music previously was me talking to myself."
Ahead of adultSW!M's release, Spencer sat down with Hypebeast for a track-by-track breakdown of the project, exploring its key themes and providing the context behind each and every song.
"yon"
I wanted the album to begin with good rap — an update on how different things are now at 27 than I had predicted they'd be. I talk about friends growing apart, and being in denial about that but learning that you have to confront those things head-on. All in all, the song is about the hard lessons life teaches you and the growth they produce.
"I will die on your hill (ft. Orion Sun)"
This sweet single is inspired by the idiomatic phrase "hill to die on." It's a song about loving who you love and standing beside them, right or wrong. I opened for Orion Sun on tour and we got along really well. We'd wanted to meet before then, but the tour gave us an opportunity to spend a lot of time around each other. When we got back to NY after the tour ended we linked, and this was the first song we did.
"Baby boy"
This is the heavy, true story of my uncle — my mother's brother. My grandparents had three daughters and one son, and he was the only man my family raised before me. It was important for me to share the story of the only other man raised in our household, as it provides context and contrast to my own upbringing.
"come down" (ft. Eliza Moon & KEYAH/BLU)
come down is about strained lovers struggling to escape painful cycles. The hook is from the perspective of someone who's feeling lonely and trying to make relationships work but having a hard time.
"how far we've come" (ft. Eliza Moon & MAVI)
On this banger we deal with sobering reality, each verse reflecting on the lives we've lived and things we've overcome.
"adventures in wonderland"
An intimate highlight on the album where I drunkenly ponder to myself on the past, present and future state of my relationship with my significant other.
"To have it all"
I was in a period where I needed something to shake. I felt stagnant and lost the optimism for the musical dreams that I'd dedicated myself to. I was questioning myself: "why become famous at a time like this? Why become another rise and fall story?" When you come from nothing, you can be consumed by desire. I want people to think about what they do have and recognize its value.
"ungrateful you" (ft. DRAM)
A dancy bop about taking one's lover for granted. It explores the dynamic of you trying to find your way away from a person who wants to be with you.
"the kids are listening"
A self-reminder that I have great influence and can use my position to inspire and empower the next generation.
"27" (ft. DaVionne)
This song is me pleading for the universe to protect me from the cliches and curses of fame. Throughout the song, I deal with the struggle between fear of death and my desire to live a complete life.
"Deli man"
A deem spencer gangster record.
"Sun singing outro" (ft. Eliza Moon)
A beautiful song dedicated to all the good kids and bad kids in all the cities that get violent during the summer. I pray for safer summers.
---
adultSW!M is available now on all streaming platforms, and can be listened to below.