What the Tech? Oakley's MOD7 Brings Together a Snow Helmet and Goggles In One Integrated System
A first-of-its-kind on-mountain innovation that serves double duty without compromising safety or style.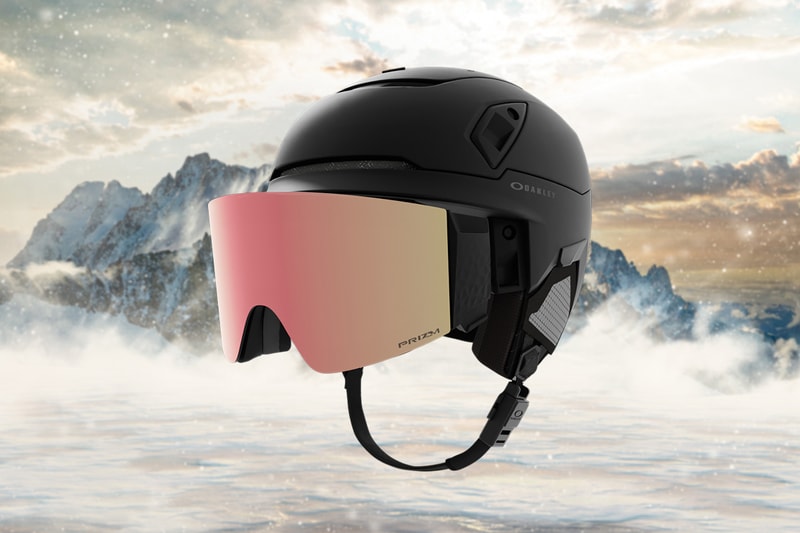 1 of 2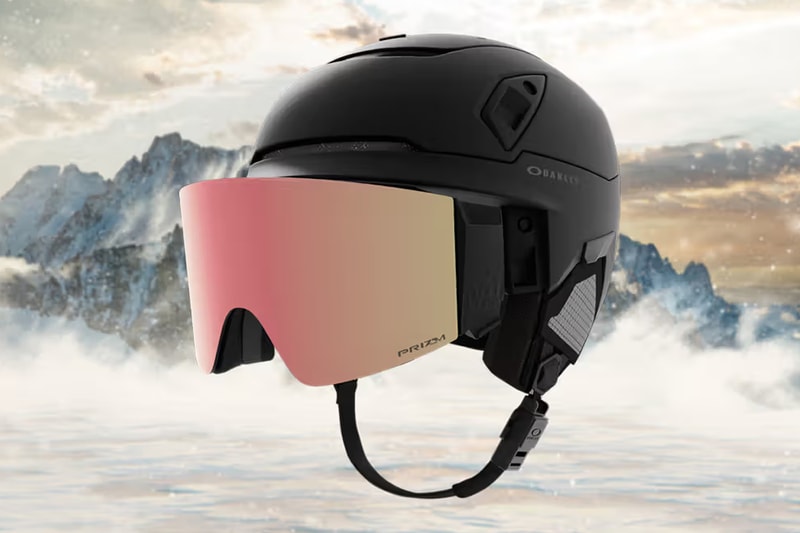 2 of 2
To say that Oakley's MOD7 helmet makes others do a double take is not just a turn of phrase. The latest on-mountain innovation from the performance brand combines a snow helmet and goggles into one integrated system. For the first time, skiers and snowboarders are seeing a fellow rider wearing both their helmet and their visor as a single unit, sans strap — and it warrants a second glance.
The genuine curiosity that comes from seeing MOD7 on the slopes is indicative of its innovation. To turn heads means to do something that's never been done, and MOD7 represents a first-of-its-kind technology. True to Oakley form, the dual helmet-visor system is chalk full of forward-thinking utility, like the brand's signature Prizm Lens technology and hybrid shell construction, but the defining factor for this system is the proprietary Secure-Connect technology.
As its name implies, Secure-Connect's function is to securely connect the visor with the helmet. For a sport where safety is vital and for a brand that caters to risk-taking athletes, the dependability and reliability of the mechanism is essential and needs to allow both the goggle and the helmet to serve their key roles of protecting the wearer. But Secure-Connect must also be easy-to-use, comfortable and provide a seamless experience for taking the visor on and off. MOD7 achieves this duality. The signature mechanism—which magnetically connects and mechanically secures the two elements—is complemented by a lens-seal adjustment button on the side of the helmet that makes for a custom, comfortable fit and seal, while a lens eject button provides easy removal. MOD7 goes so far as to provide a spot, dubbed the Lens Landing Zone, to stow lenses atop the helmet in between runs, just as one might do with a traditional goggle.
In this installment of What the Tech?, Hypebeast spoke with MOD7 helmet designer Bradley Parker during Oakley Community Days in Vail, Colorado to discuss the innovation.
Hypebeast: What was the impetus for MOD7?
Bradley Parker: It took a huge group of people back at Oakley from the product department, VPL, UX, research, design, engineering and athletes just to bring a new kind of look at helmets. We thought, well, wait a second, we're the world's best optics company. How can we take what we make best and integrate it into a seamless design and helmet that's functional for people? And that's how MOD7 was born. We're really, really excited to see how we're gonna push the boundaries, not just in helmet safety, but optics integration into our products, which nobody can touch.
HB: What did you notice about current helmet technology that needed to be changed?
BP: From a product standpoint, kicking it off to our designers, we really had to make sure the goggle and the helmet lived in the same ecosystem. If you look at a lot of products in the world right now, some of the shields or goggles you could say are kind of an afterthought and they're attached on maybe a rotational disc and it looks kind of strange and very bubble-like—it doesn't function well. When kicking off the project, the team challenged engineering, design and our VPL guys to make an integrated system with Secure-Connect technology, which is actually the magnetic system that you pinch down and select onto the front of the helmet.
HB: What makes Secure-Connect so groundbreaking?
BP: Secure-Connect is Oakley's proprietary helmet technology that seamlessly integrates goggle and helmet as one for a completely new experience. Secure-Connect connects and mechanically secures the goggle to the helmet, both in the ride and stowed positions allowing for a seamless experience on the mountain. The helmet also has a Lens Seal Adjustment feature that is built into the side of the helmet and allows the goggle to be pushed back into the wearer's face to help create a custom, comfortable seal.
HB: Secure-Connect has an interesting duality: it needs to withstand the extreme conditions of on-mountain sports but also needs to be user friendly. How did you achieve this delicate balance?
BP: With MOD7's Secure-Connect technology, all-mountain snowboarders and skiers can enjoy the benefits of Oakley's best-in-class snow goggles in a simpler and more functional visor design. The visor design is coupled with the brand's Prizm Lens Technology to improve contrast and enhance clarity for detecting snow contours, textures and obstacles. This also allows the wearer to move around the goggles, replicating the natural movement and location of a traditional goggle.
HB: Were there any challenges with complementing aesthetics with innovation?
BP: When designing a helmet, not only do we want to ensure it is safe and effective, of course we want to make sure it looks good too—aesthetic matters! We offer a simple style helmet that is available in a few different colorways, and this gives consumers the opportunity to pick their favorite. In addition to the color of the helmet, consumers can also choose from four different lens colors. Lastly, we made sure the helmet features a few different vents for those warmer days on the mountain, but ensured the placement of the vents feels natural to ensure the aesthetic works.
HB: Any small or minute details that an observer might miss but that you're particularly fond of?
BP: That's easy! Although an observer definitely can't miss this feature, the Secure-Connect is by far my favorite part of the helmet as we worked hard to achieve this game-changing feature. Being able to magnetically connect my goggles to my helmet in both ride and stowed position is what makes this helmet so unique and special, but also extremely effective. When I'm out on the mountain, this simple and functional feature really makes a difference in the best way possible.
The Oakley MOD7 as well as its snow collection are available now on the brand's website.