Ja Morant Suspended From at Least Two NBA Games After Flashing a Gun on Instagram Video
Prompting an investigation from the NBA.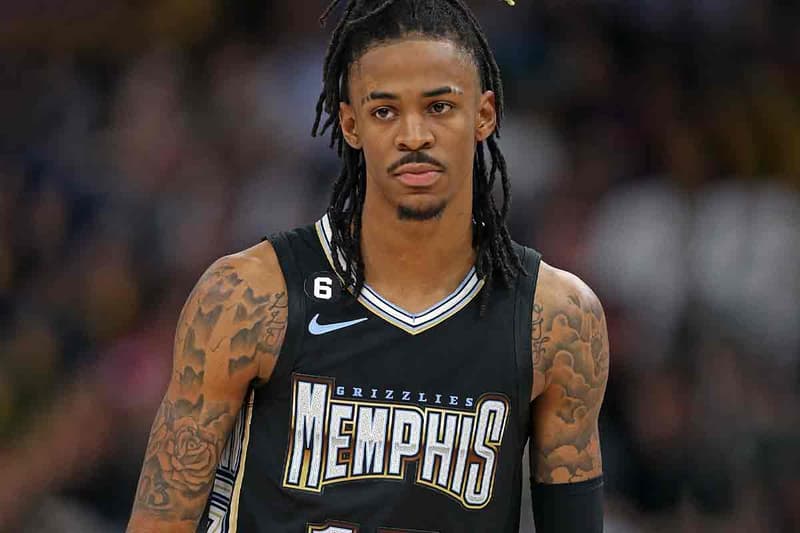 Memphis Grizzlies star Ja Morant has been suspended for at least the next two games following a controversial Instagram Live video he posted. Morant took to social media to display an apparent gun while at a nightclub early Saturday morning. According to ESPN the act has now prompted an formal investigation from the NBA.
Following the incident, the Grizzlies announced on Saturday afternoon that Morant "will be away from the team for at least the next two games." He is not playing tonight's game against the Los Angeles Clippers nor Tuesday's against the Los Angeles Lakers. Mike Bass, NBA spokesperson said in a statement on the same day, "We are aware of a social media post involving Ja Morant and are investigating."
Early Saturday morning, Morant begn his Instagram Live sessino around 5:19 a.m. EST, hours after the Grizzlies lost 113-97 to the Dener Nuggets. While rapping to a song, the All-Star guard held up a handgun. At the moment, Morant has deactivated his Instagram and Twitter account. In Morant's statement he takes "full responsibility for my actions last night." He adds, "I'm sorry to my family, teammates, coaches, fans, partners, the city of Memphis and the entire organization for letting you down," the statement read. "I'm going to take some time away to get help and work on learning better methods of dealing with stress and my overall well-being." Nike also released a statement that read, "We appreciate Ja's accountability and that he is taking the time to get the help he needs. We support his prioritization of his well-being."
The news comes after the Washington Post story published last week detailing two incidents involving Morant. The story included a 17-year-old boy who said that Morant emerged from his house with a gun in his waistband and hand on the weapon after the events of a pickup basketball game between Morant and the boy at the player's backyard. Morant's agent said, "Any and every allegation involving a firearm has been fully investigated and could not be corroborated. This includes the NBA investigation last month, in which they found no evidence."
Morant's suspension is currently under review.
In other sports news, the Antetokounmpo brothers are joining the world of MLS.