With Balenciaga Winter 2023, Demna Said "Fashion Can No Longer Be Seen as Entertainment"
Instead, he explored the "art of making clothes," wanting to "show all the facets of who I am as a designer."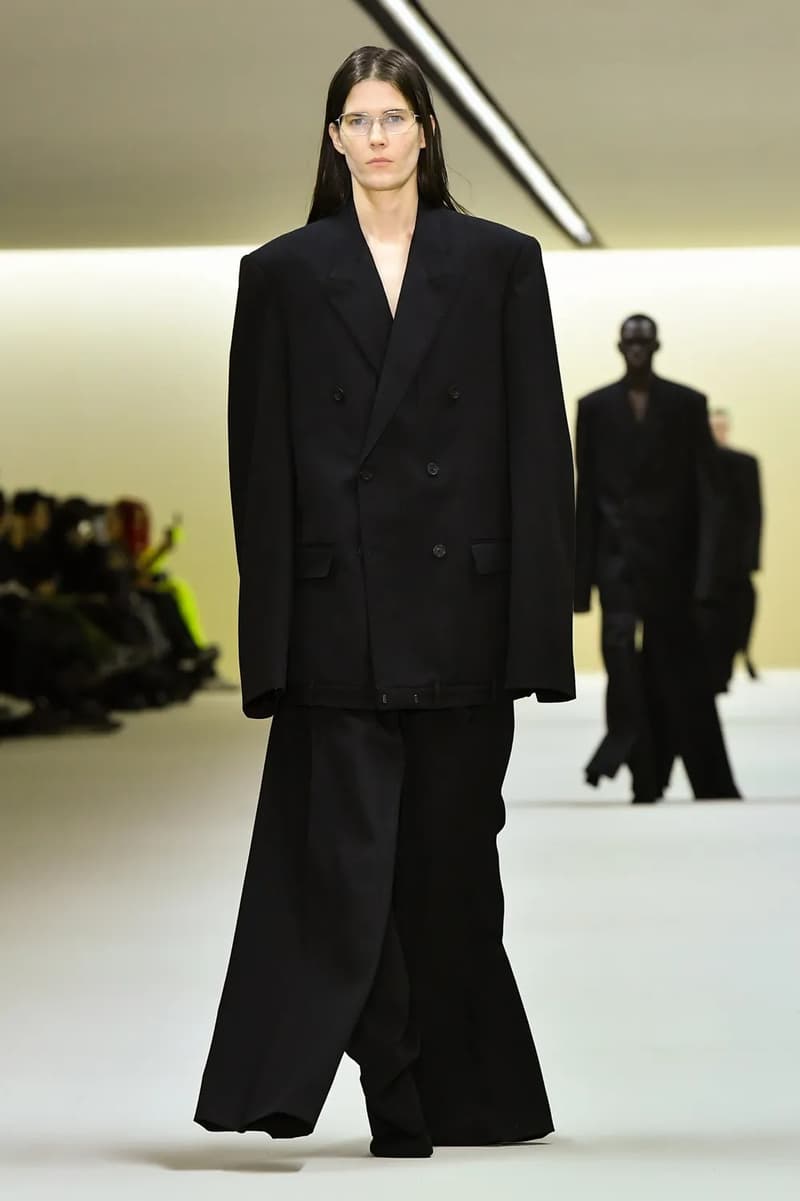 1 of 53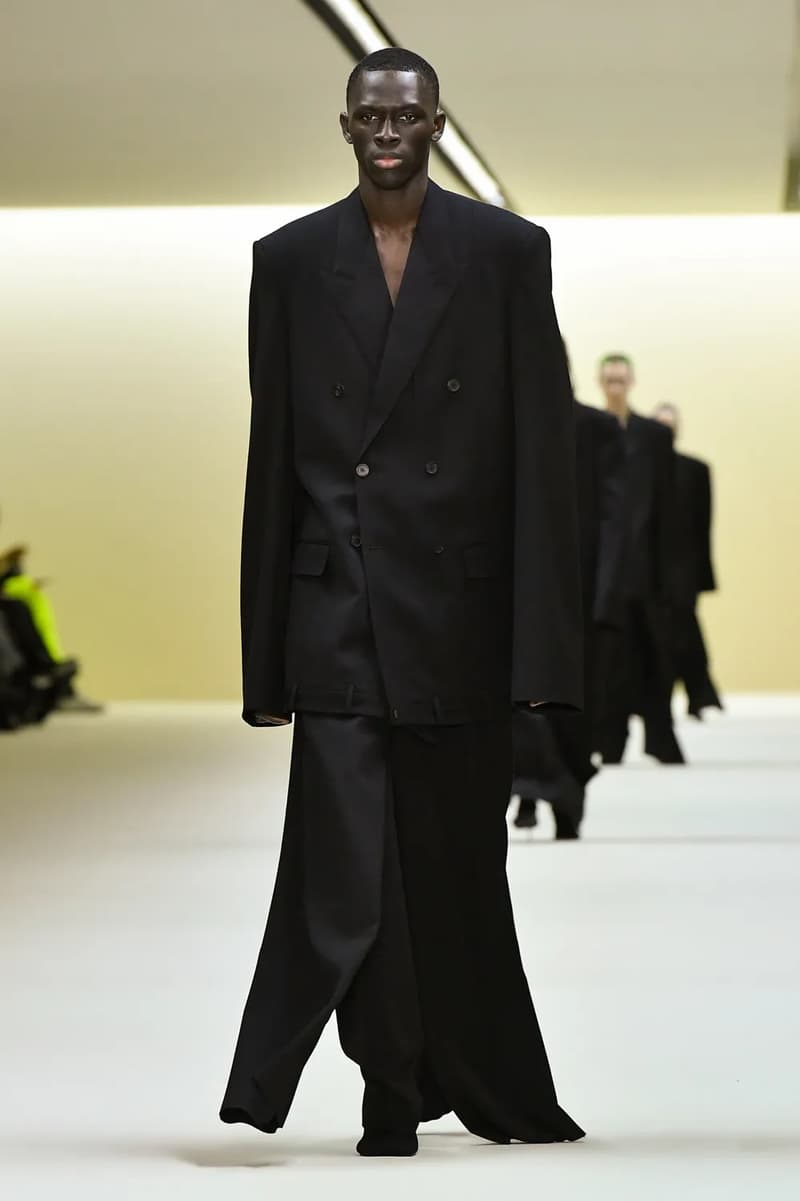 2 of 53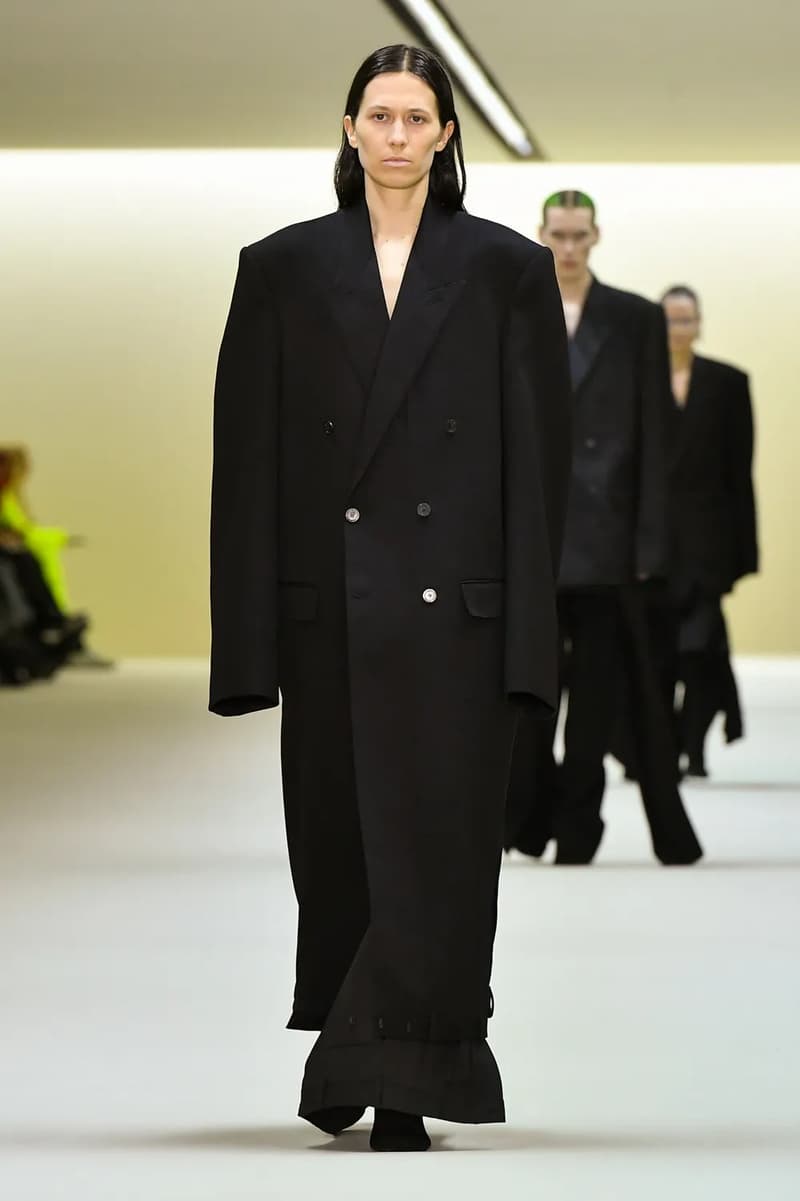 3 of 53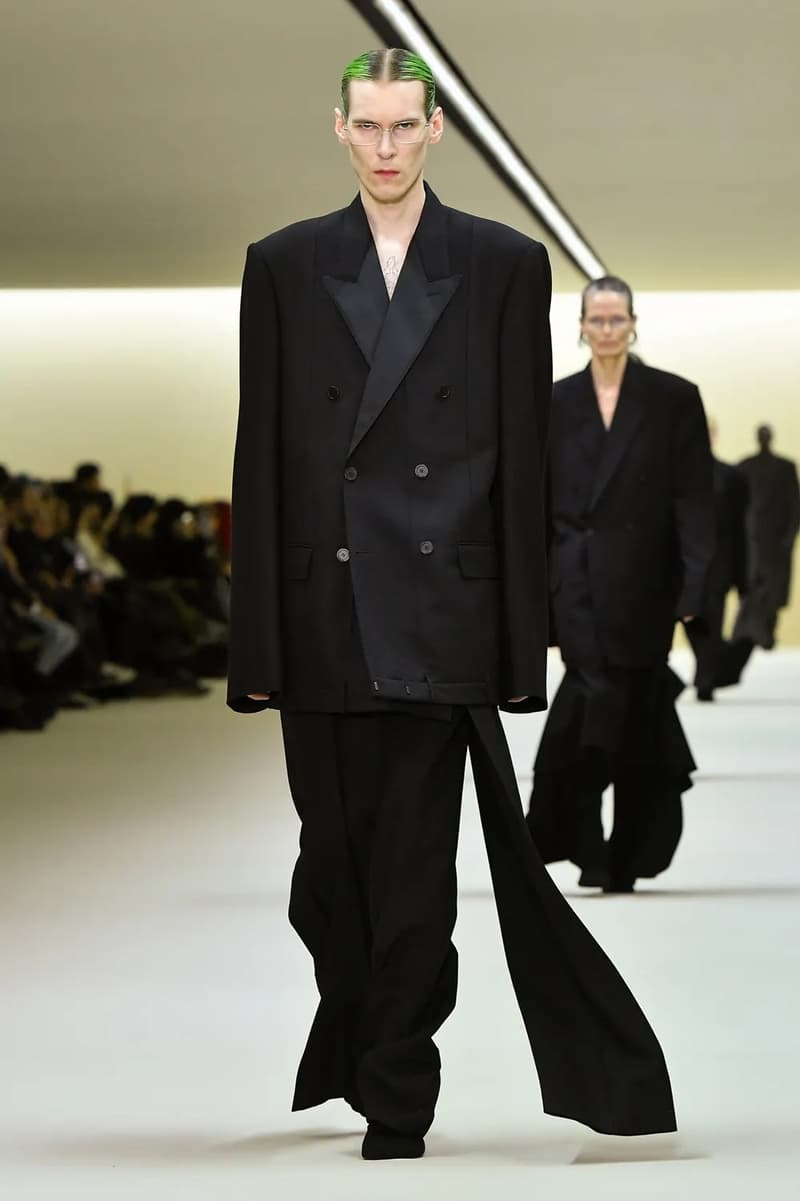 4 of 53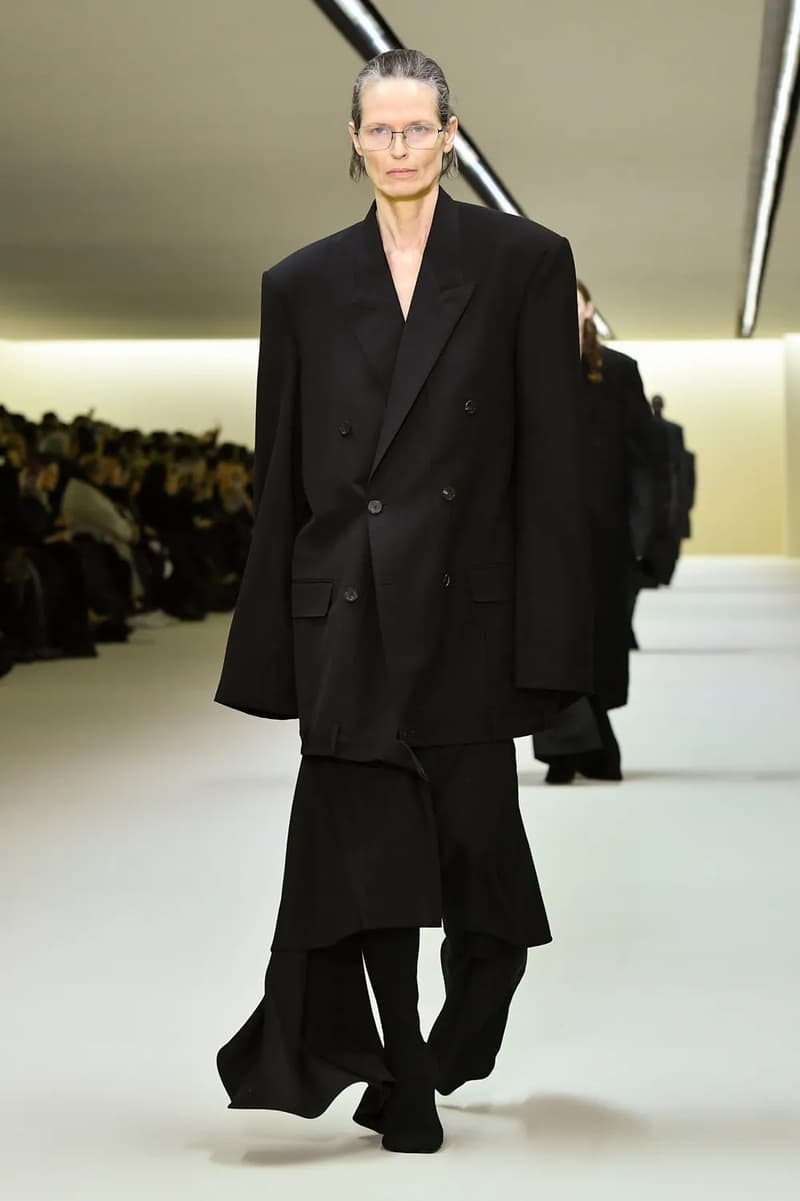 5 of 53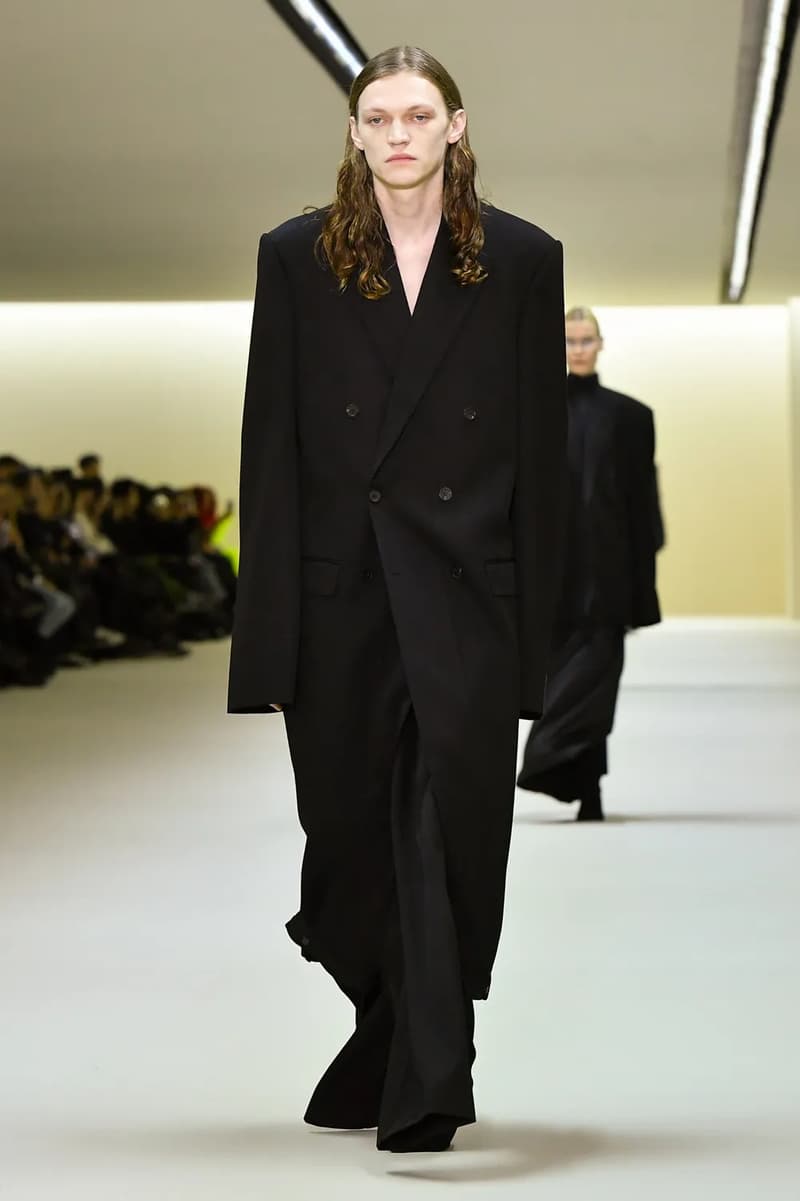 6 of 53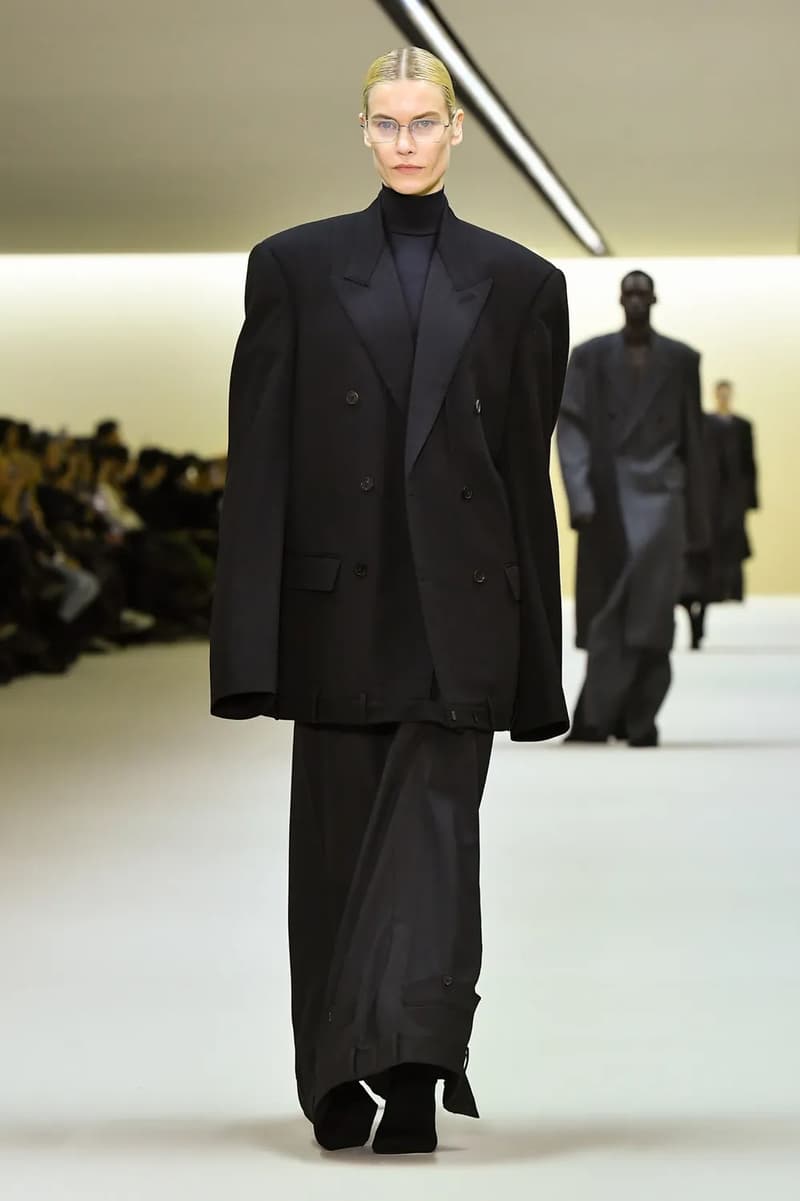 7 of 53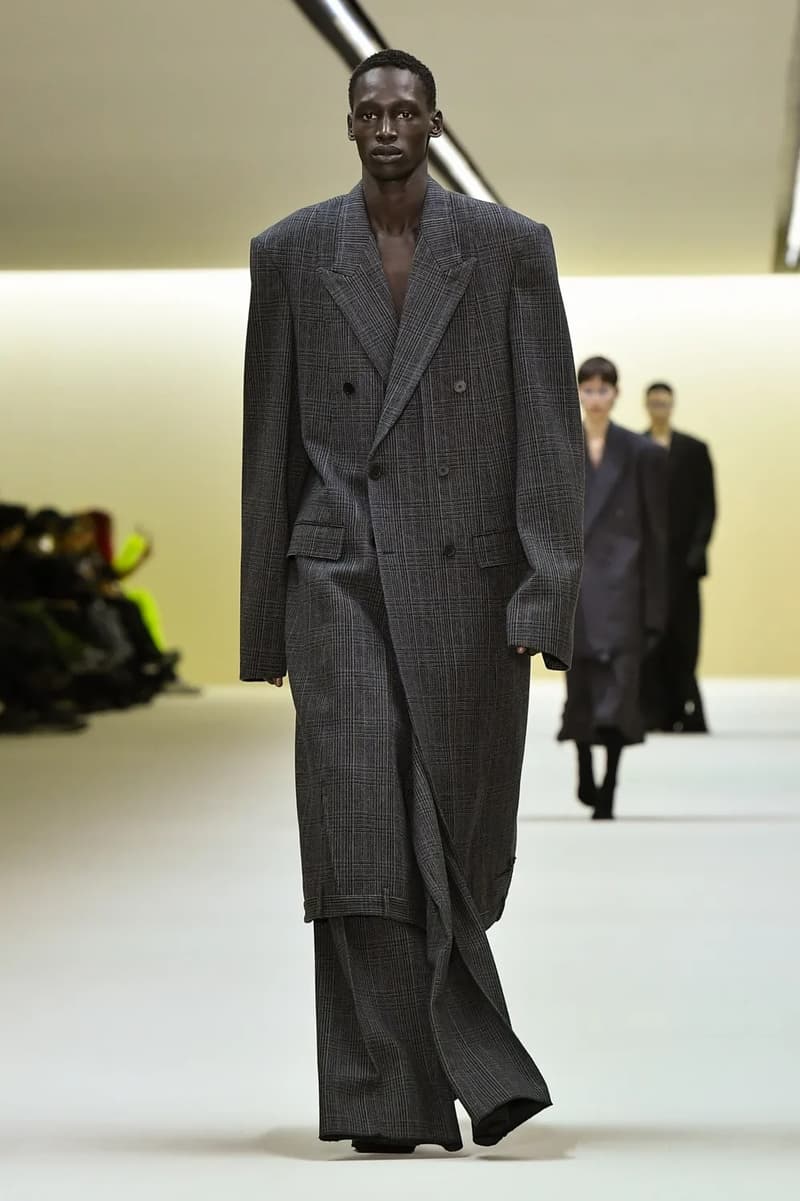 8 of 53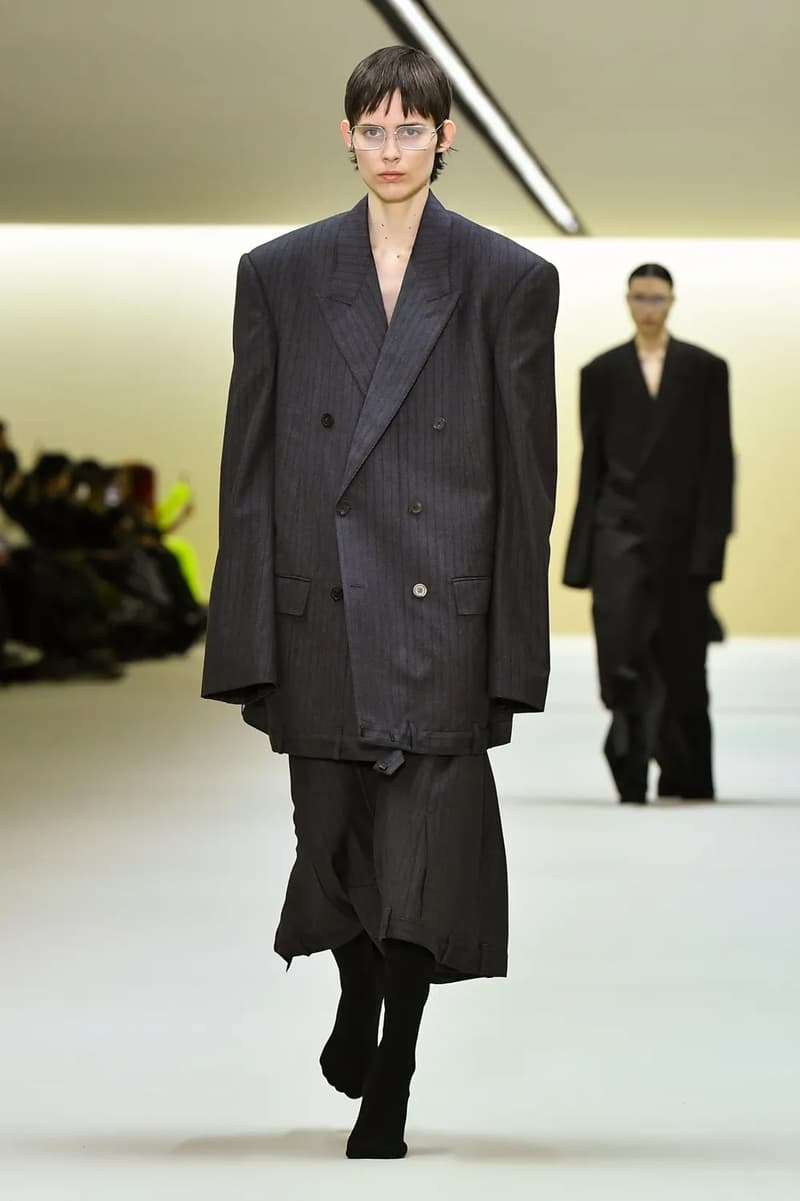 9 of 53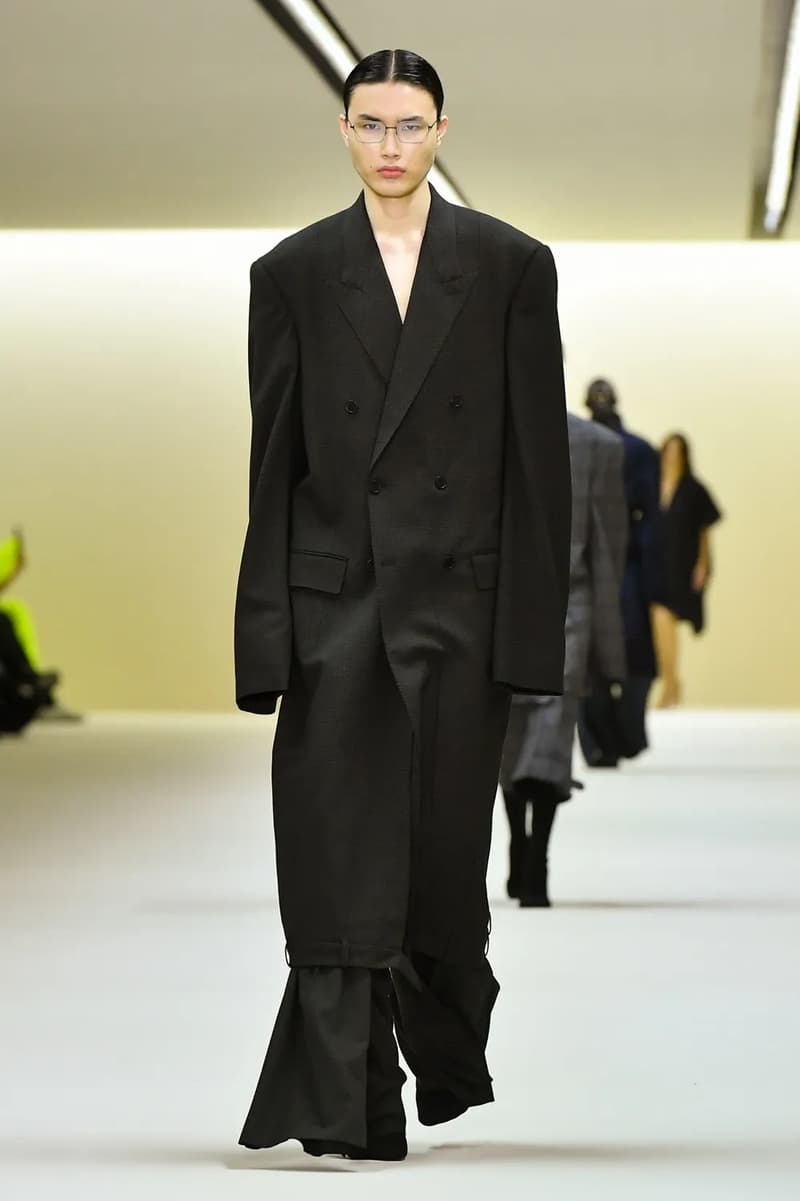 10 of 53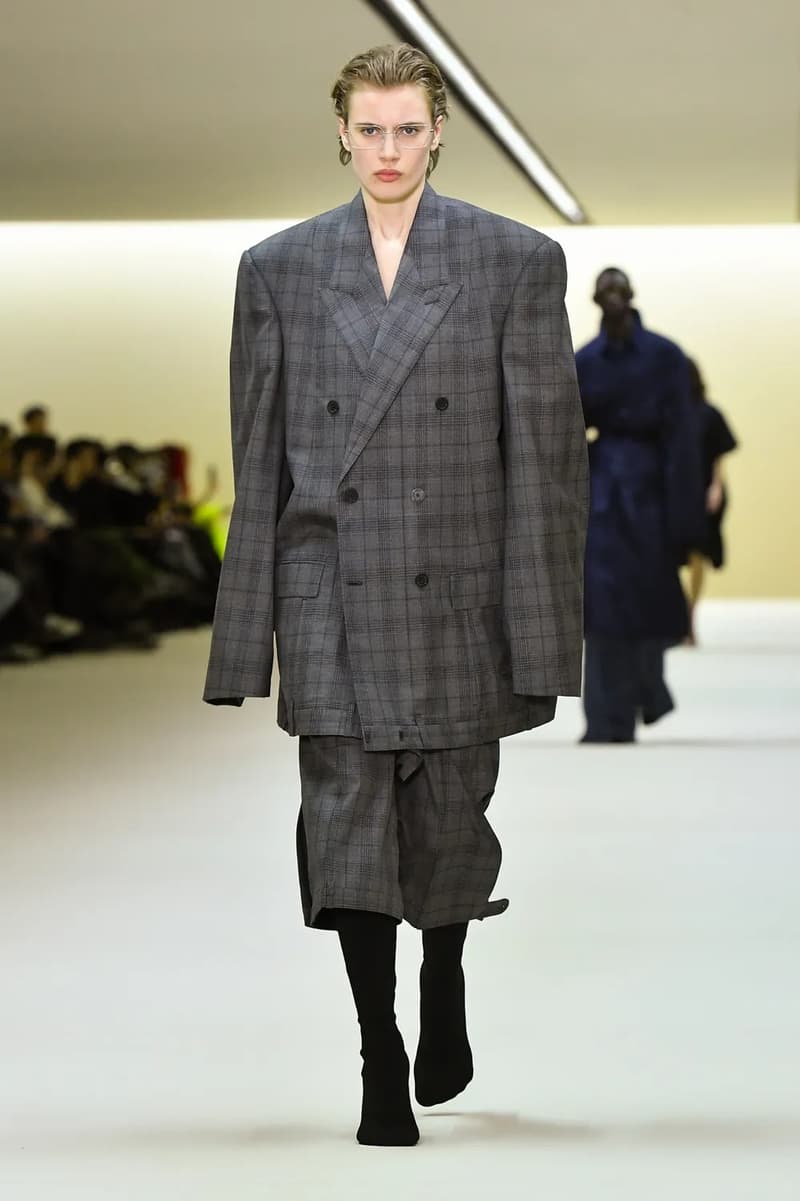 11 of 53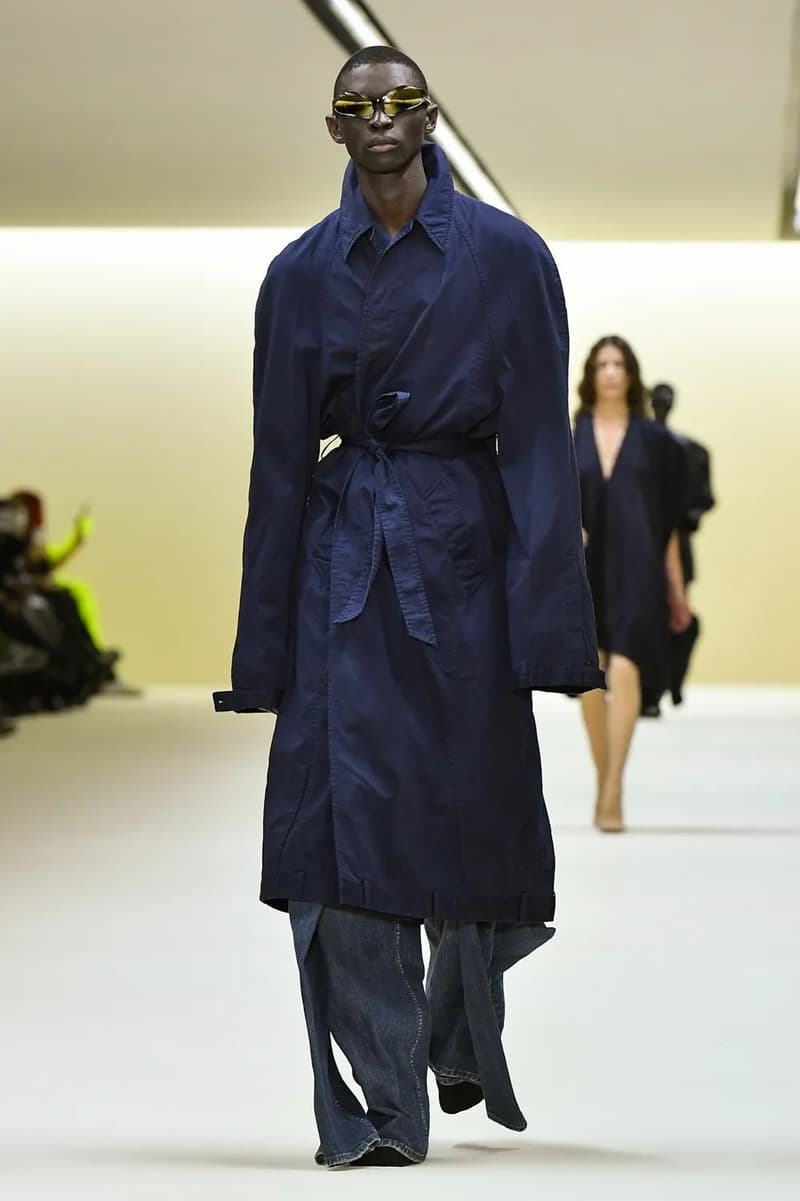 12 of 53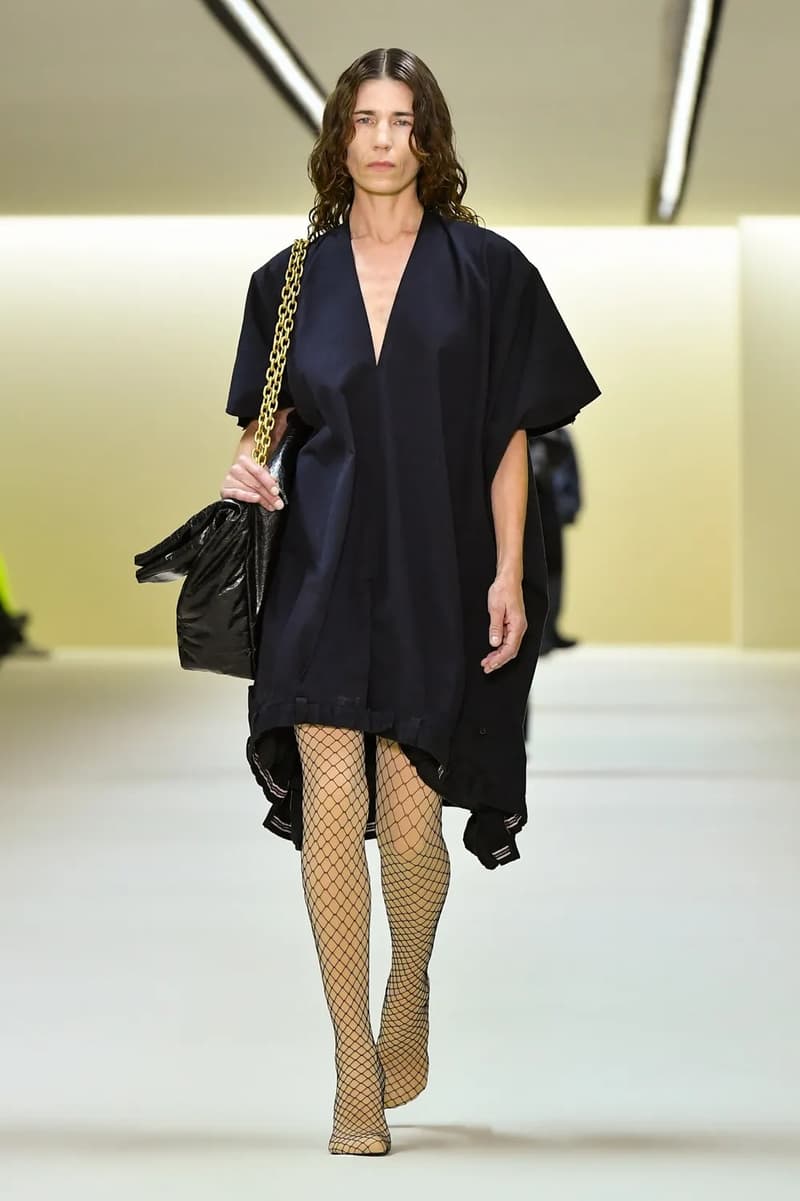 13 of 53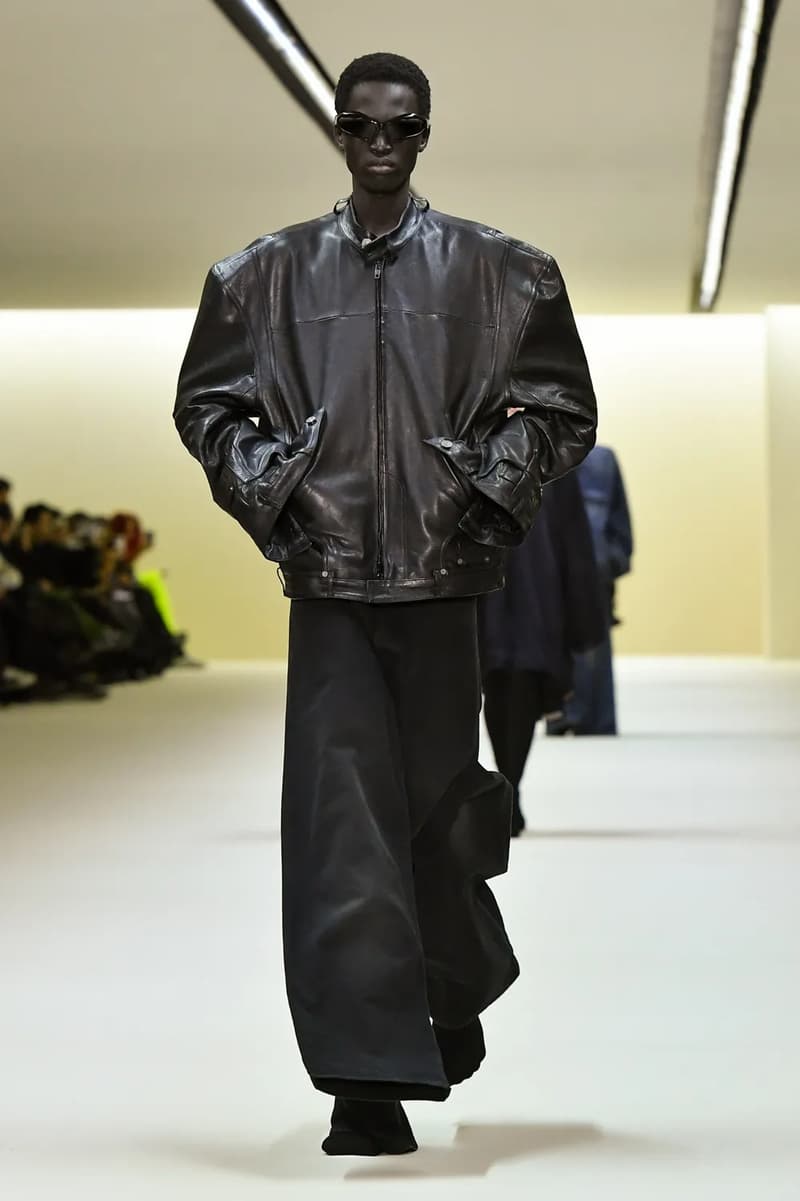 14 of 53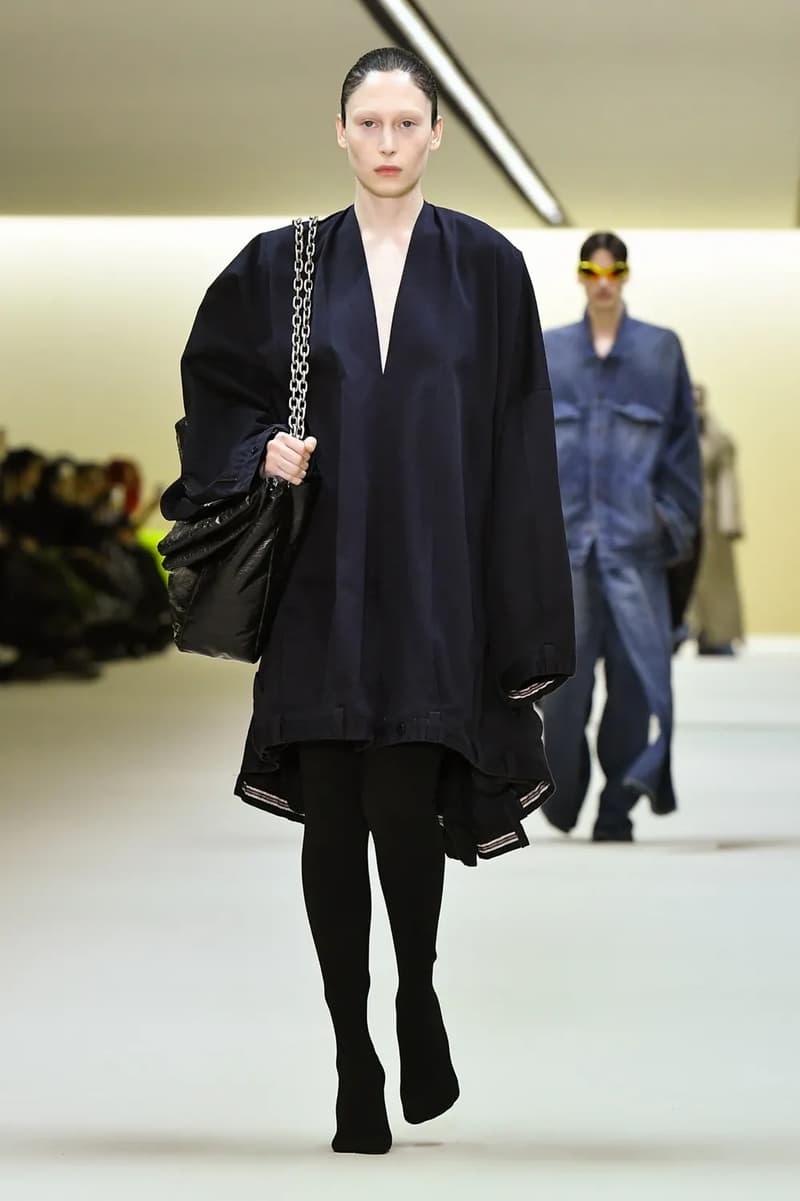 15 of 53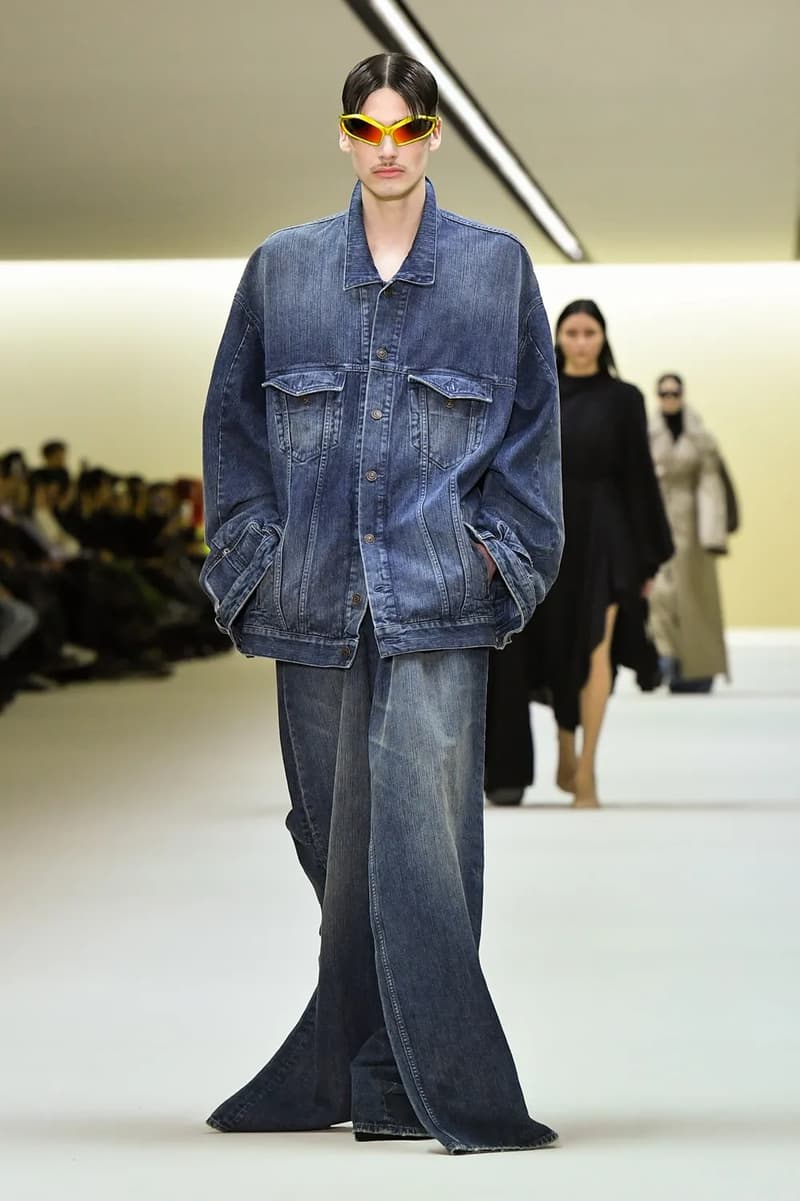 16 of 53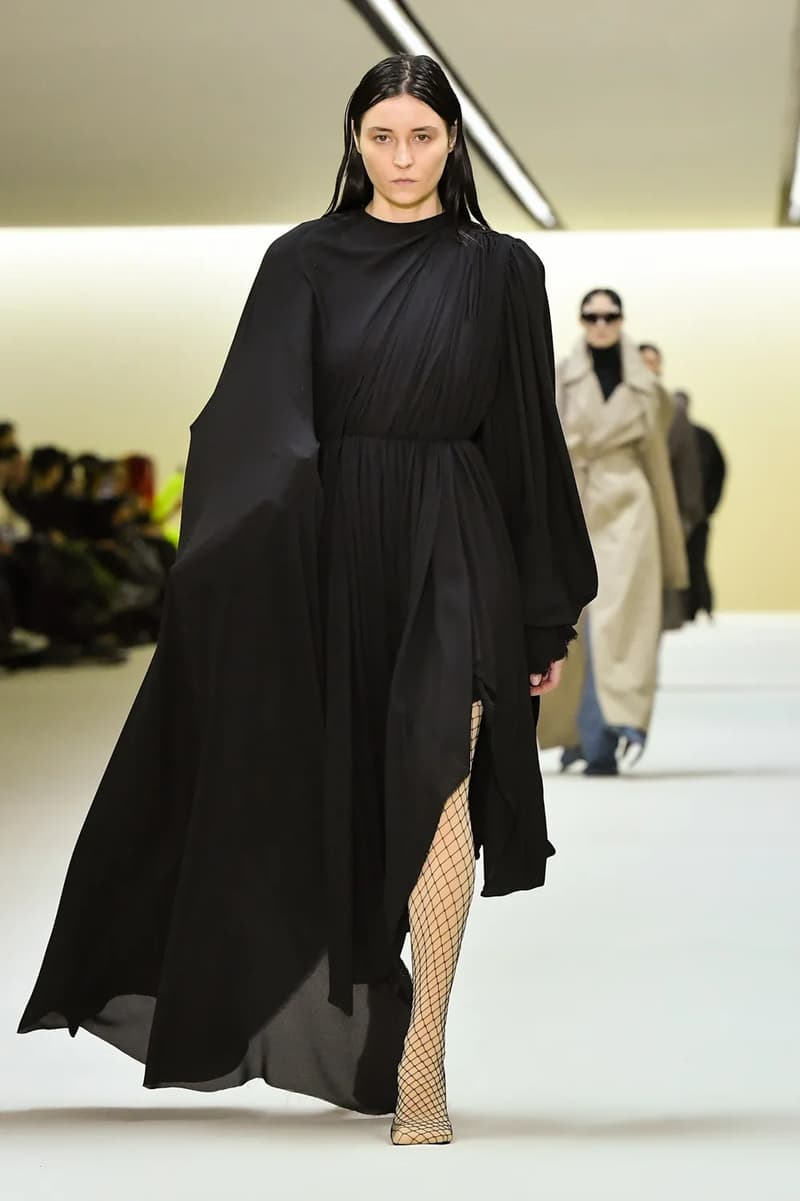 17 of 53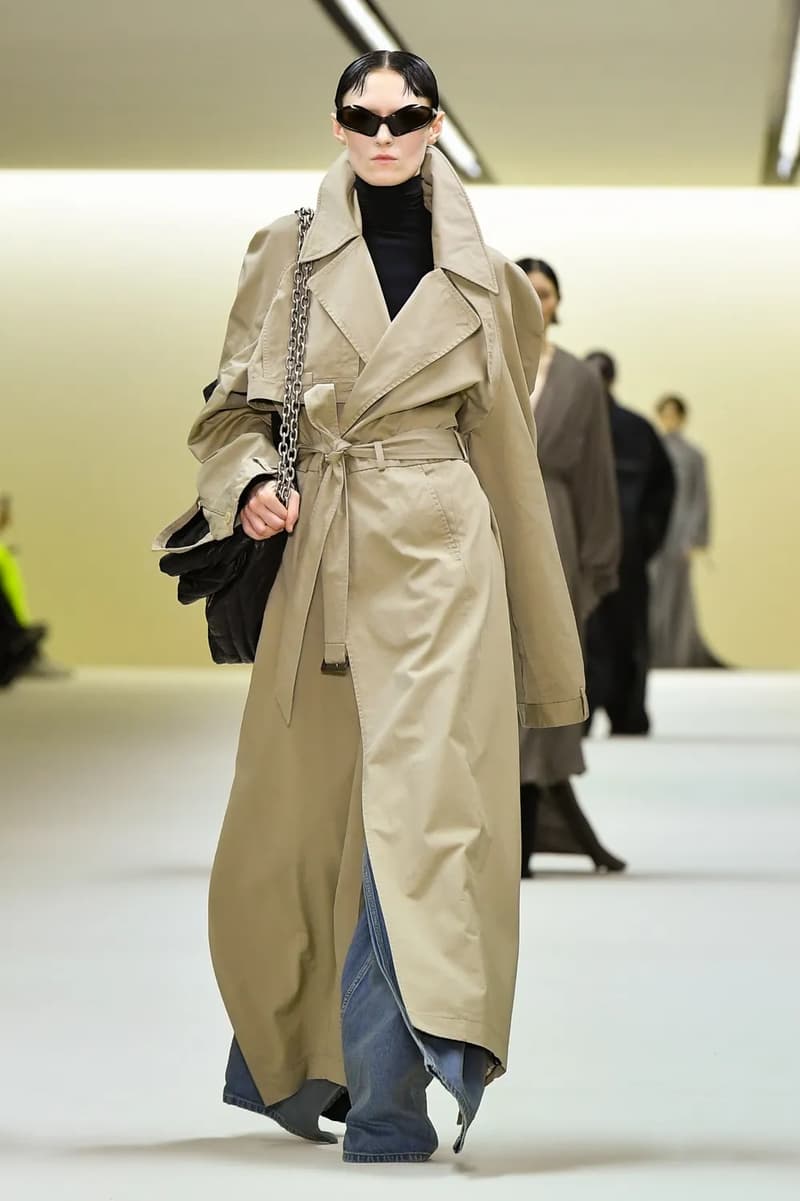 18 of 53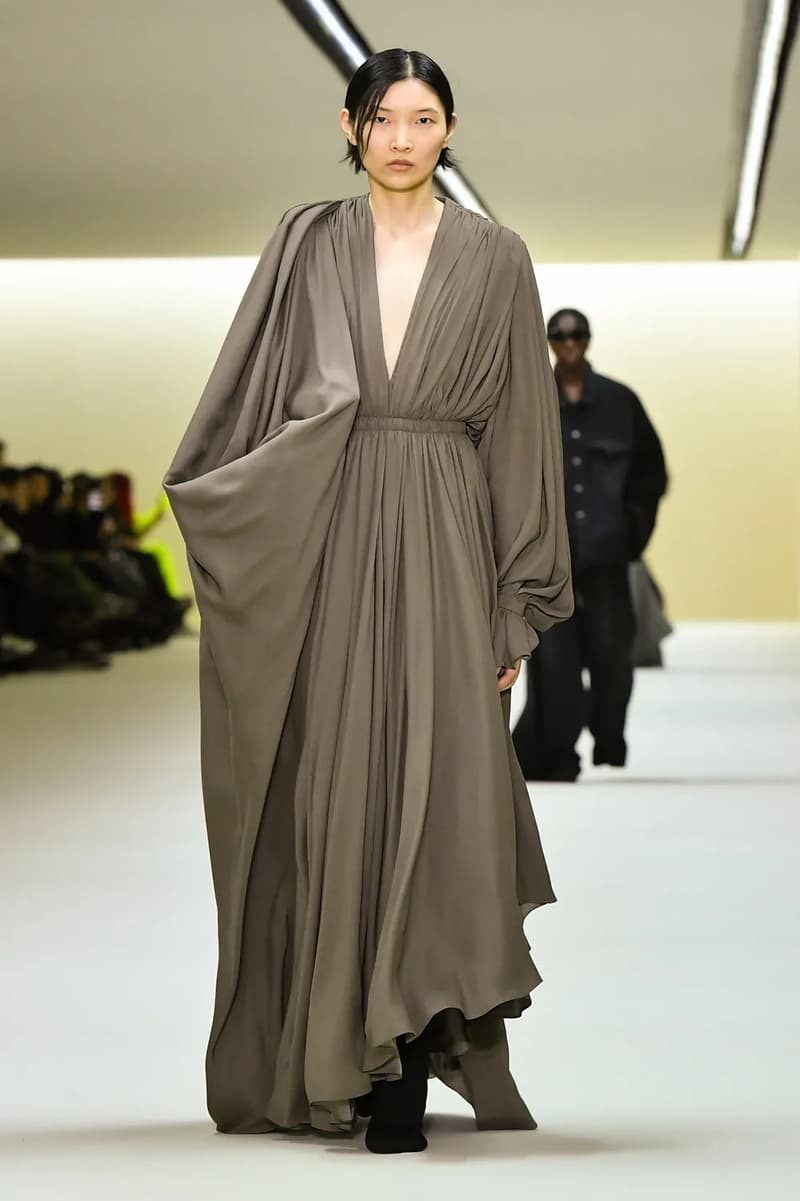 19 of 53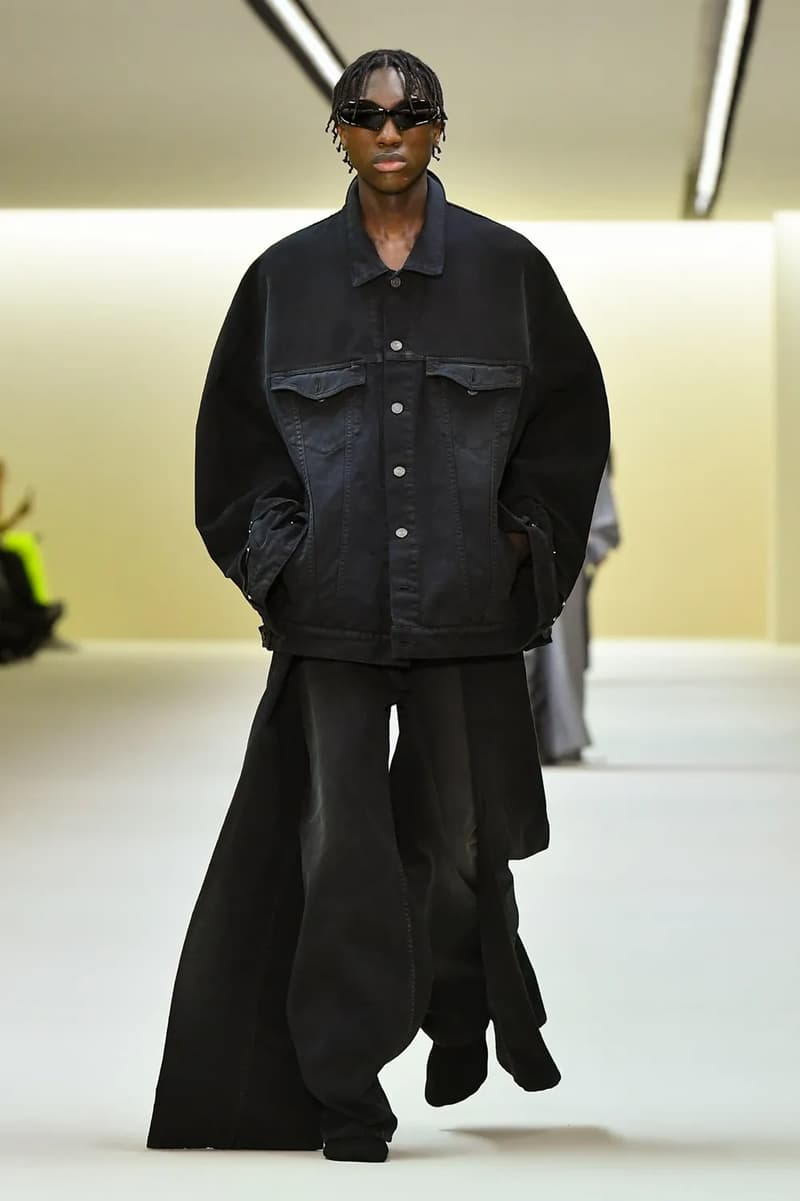 20 of 53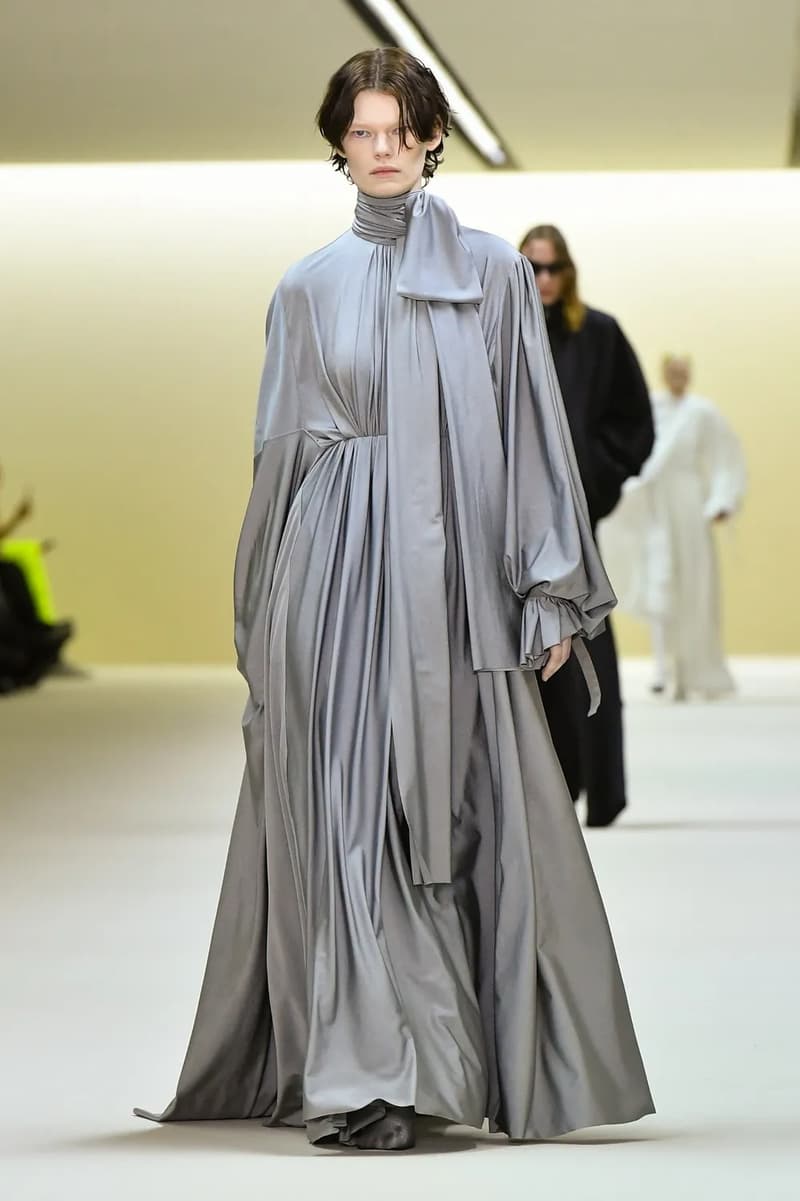 21 of 53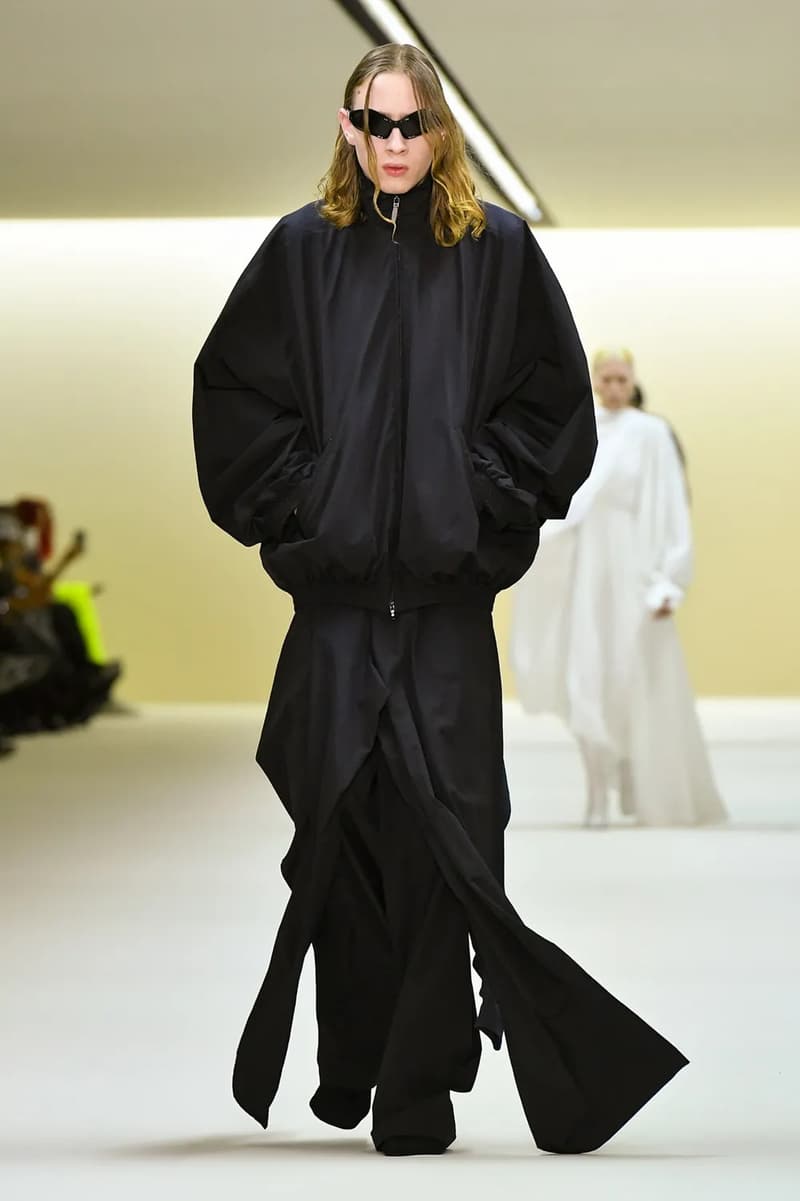 22 of 53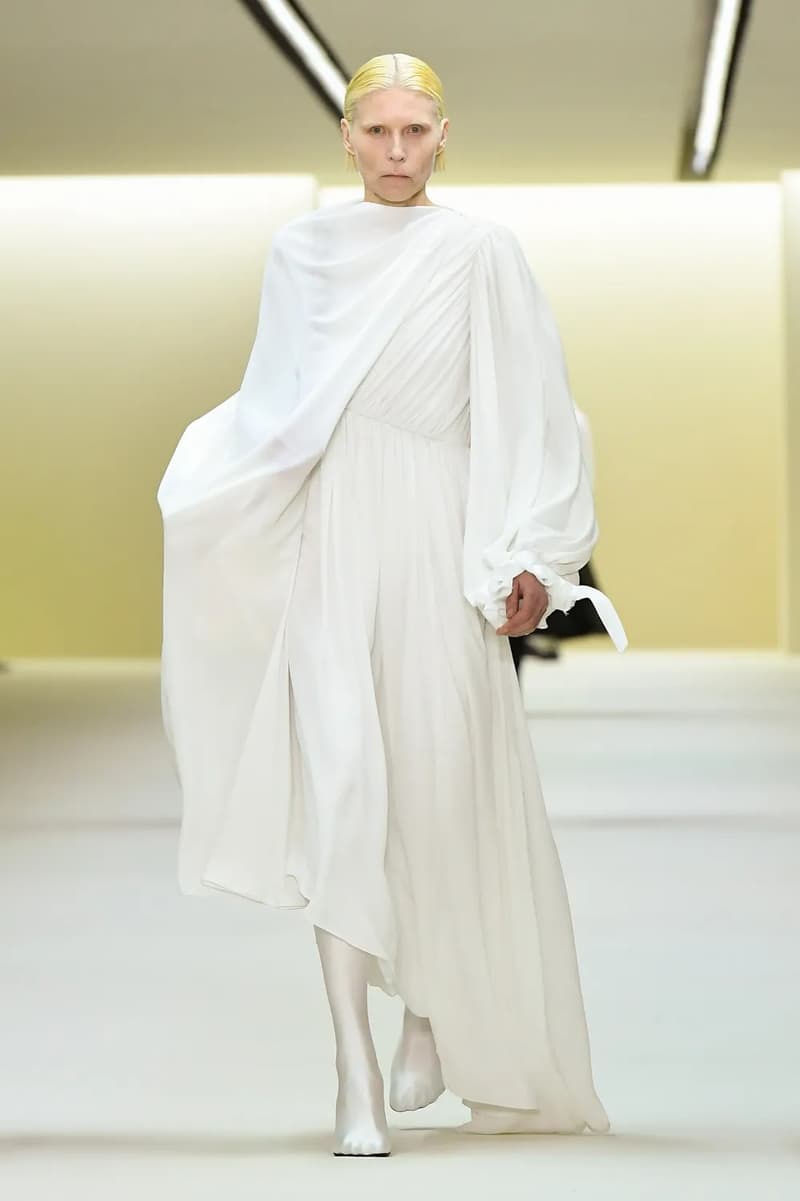 23 of 53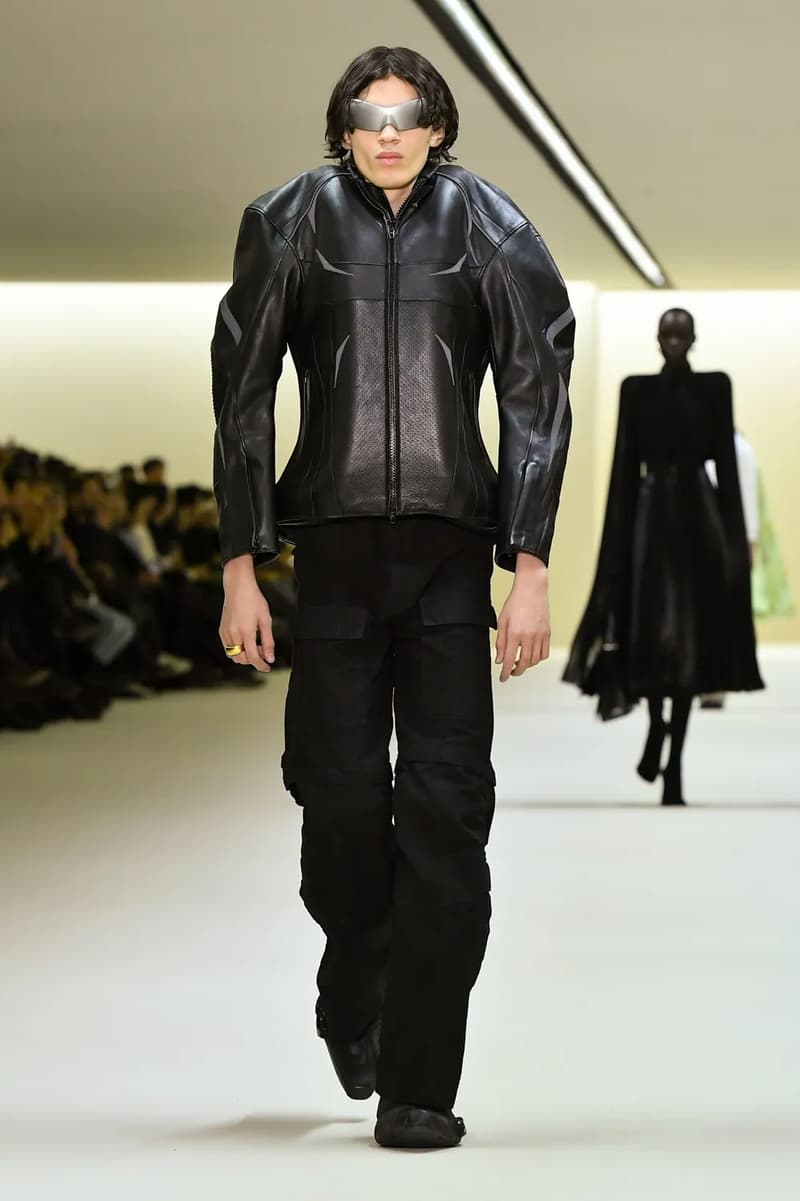 24 of 53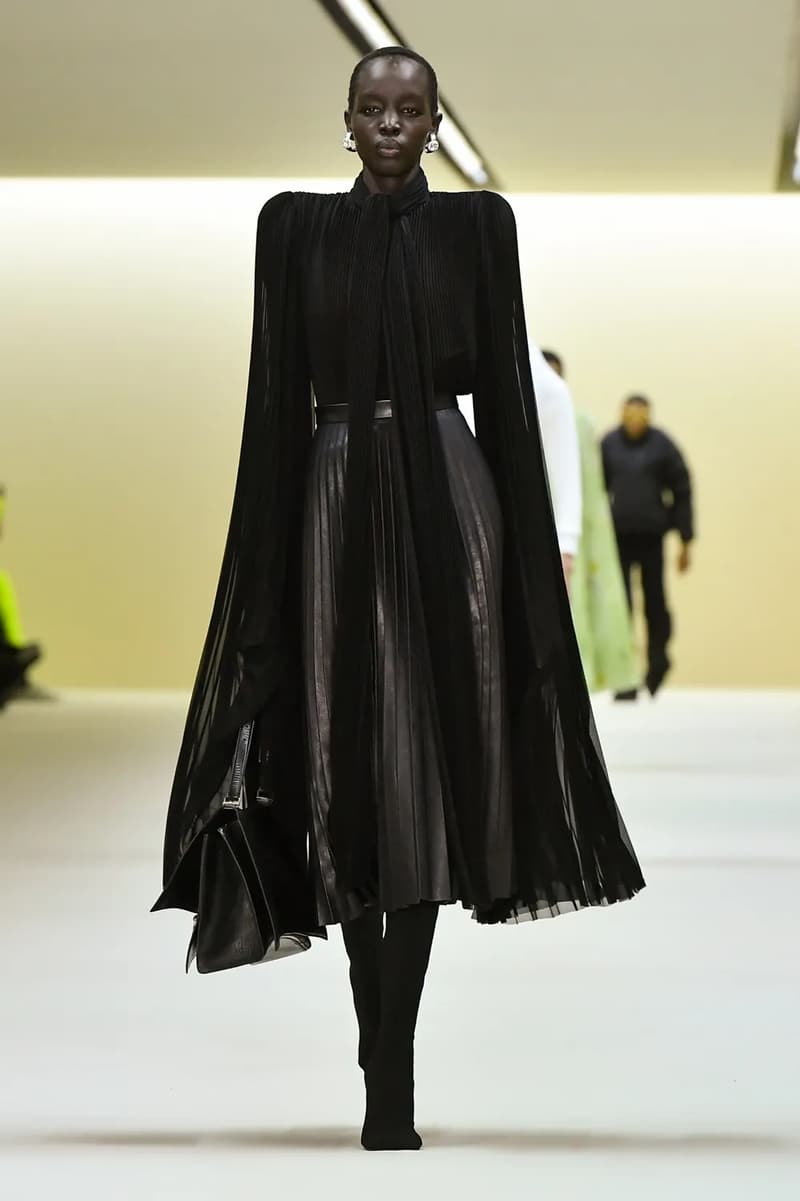 25 of 53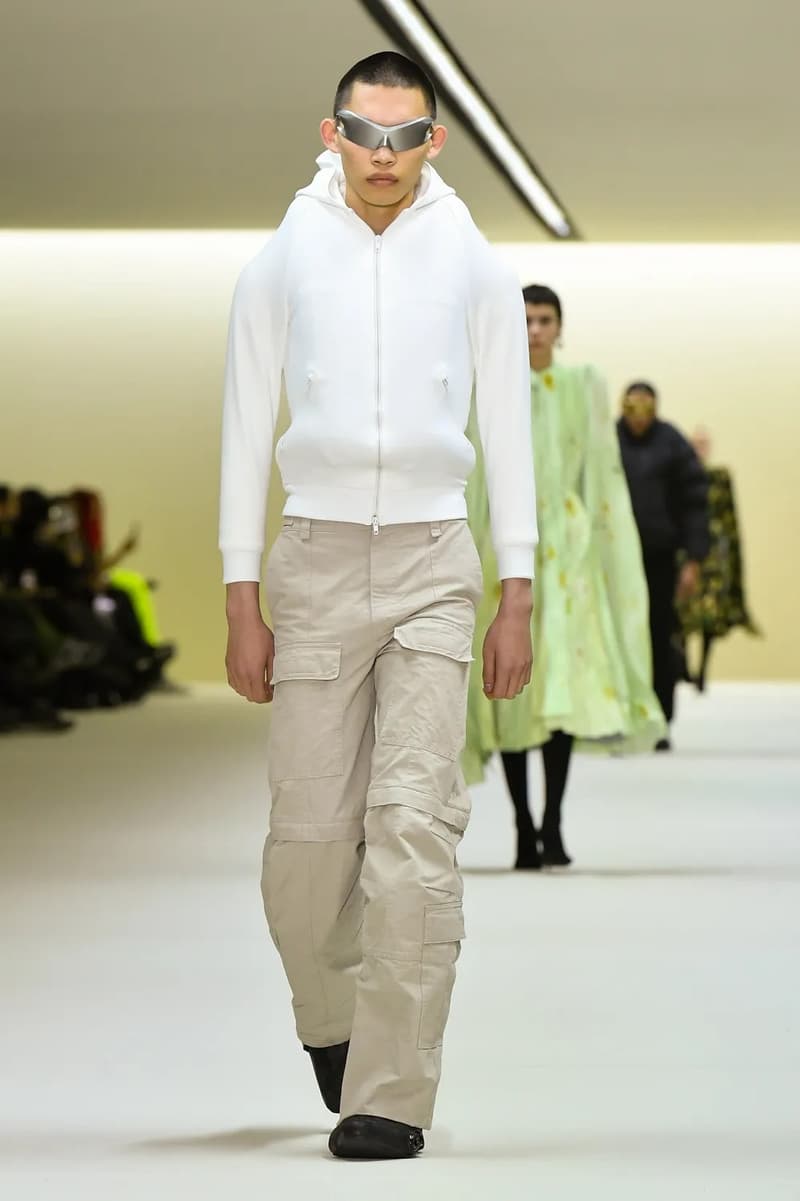 26 of 53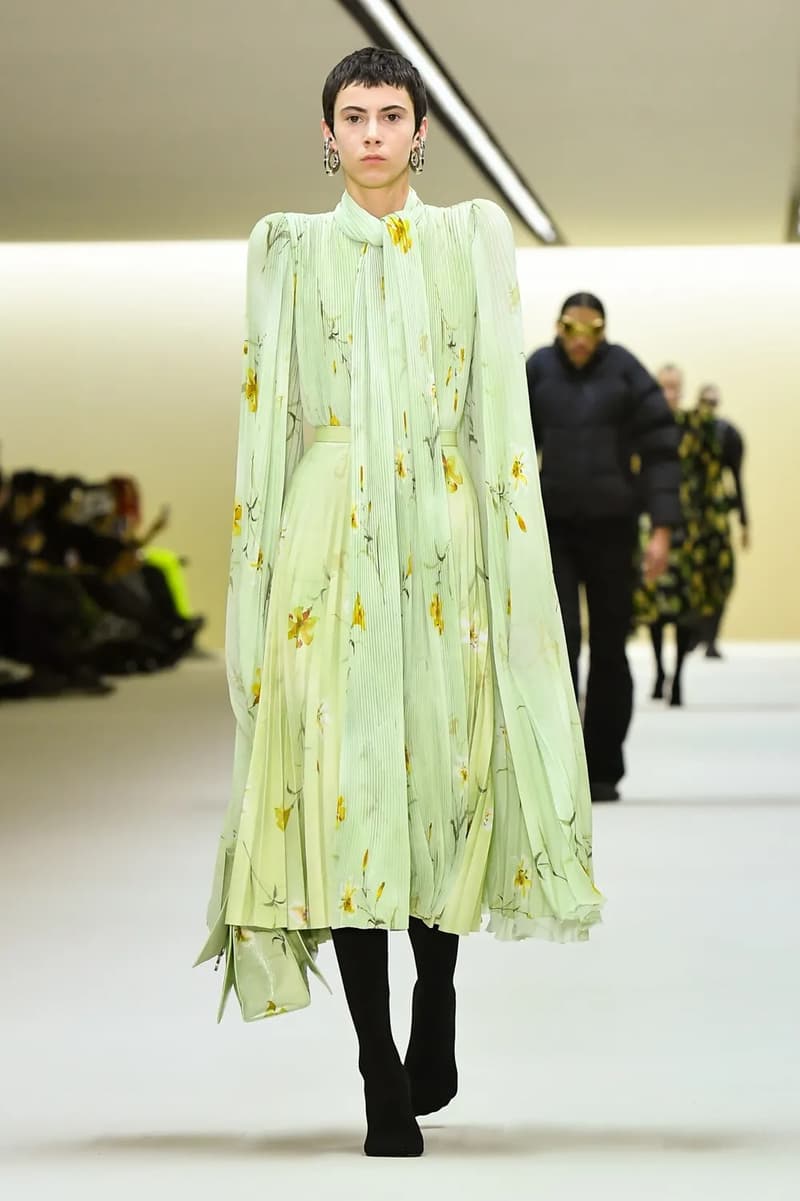 27 of 53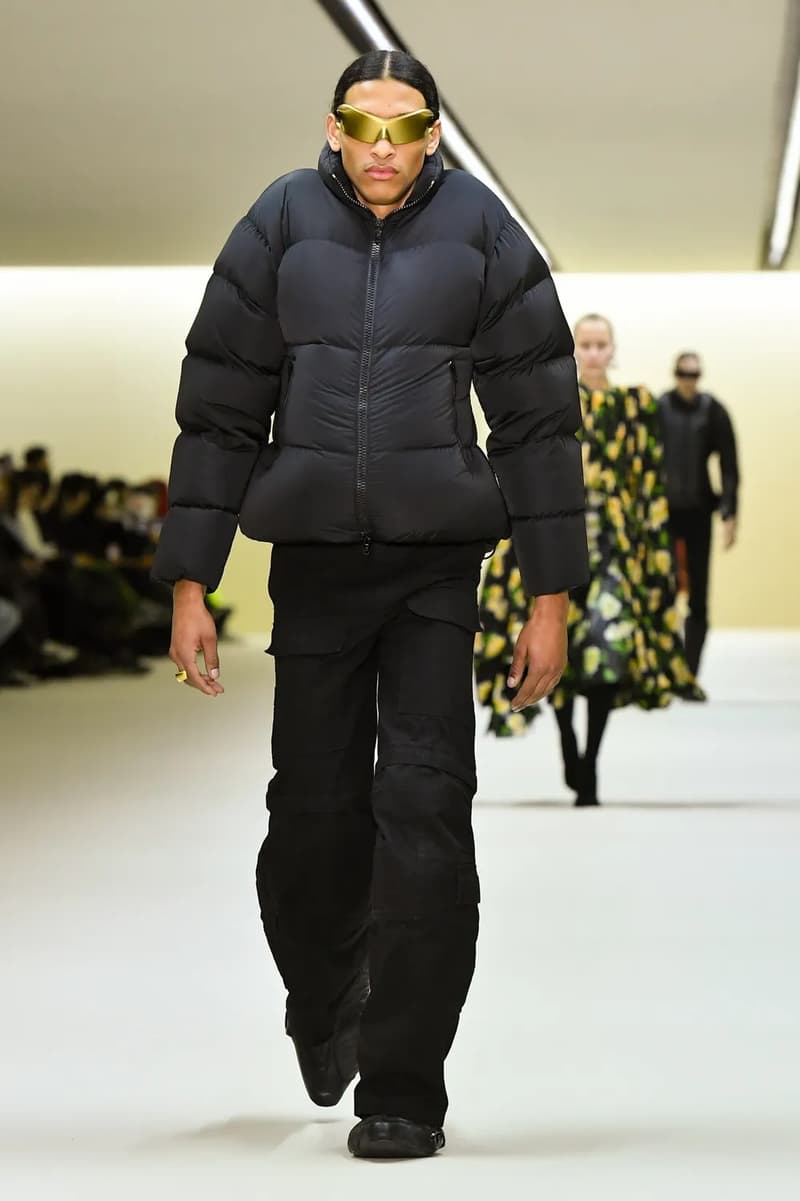 28 of 53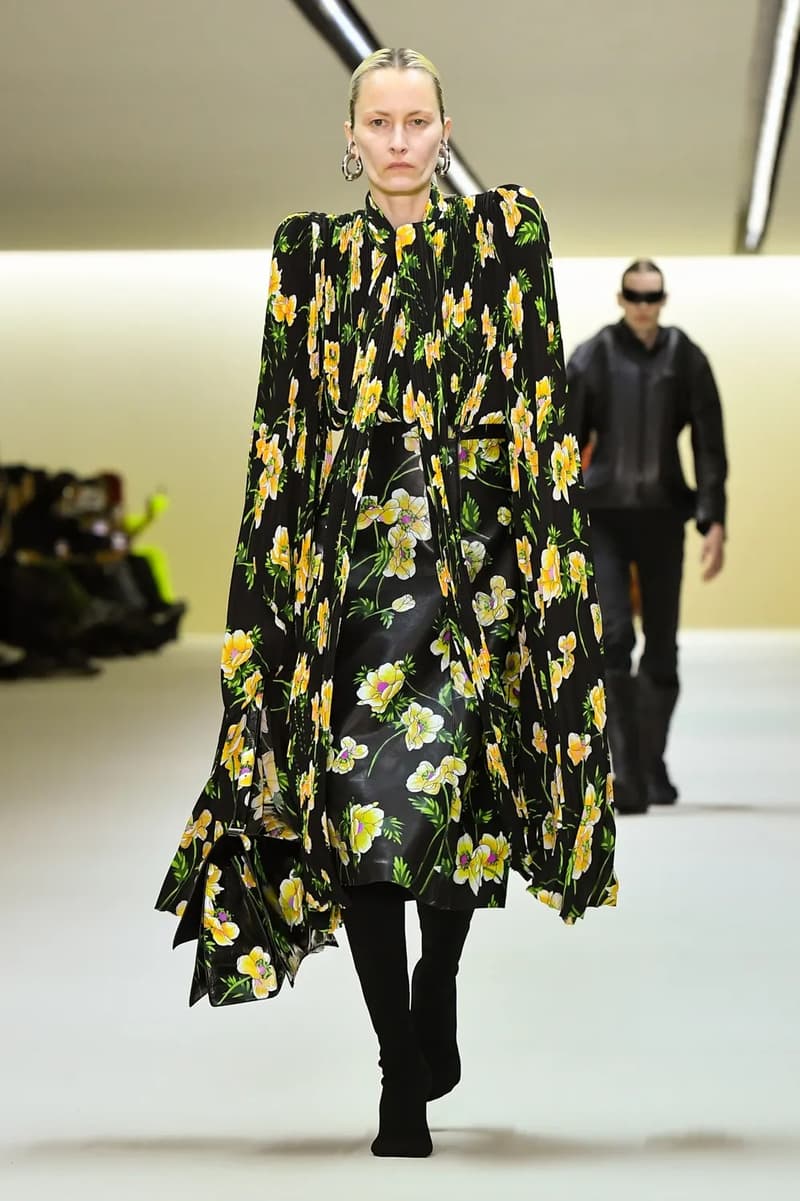 29 of 53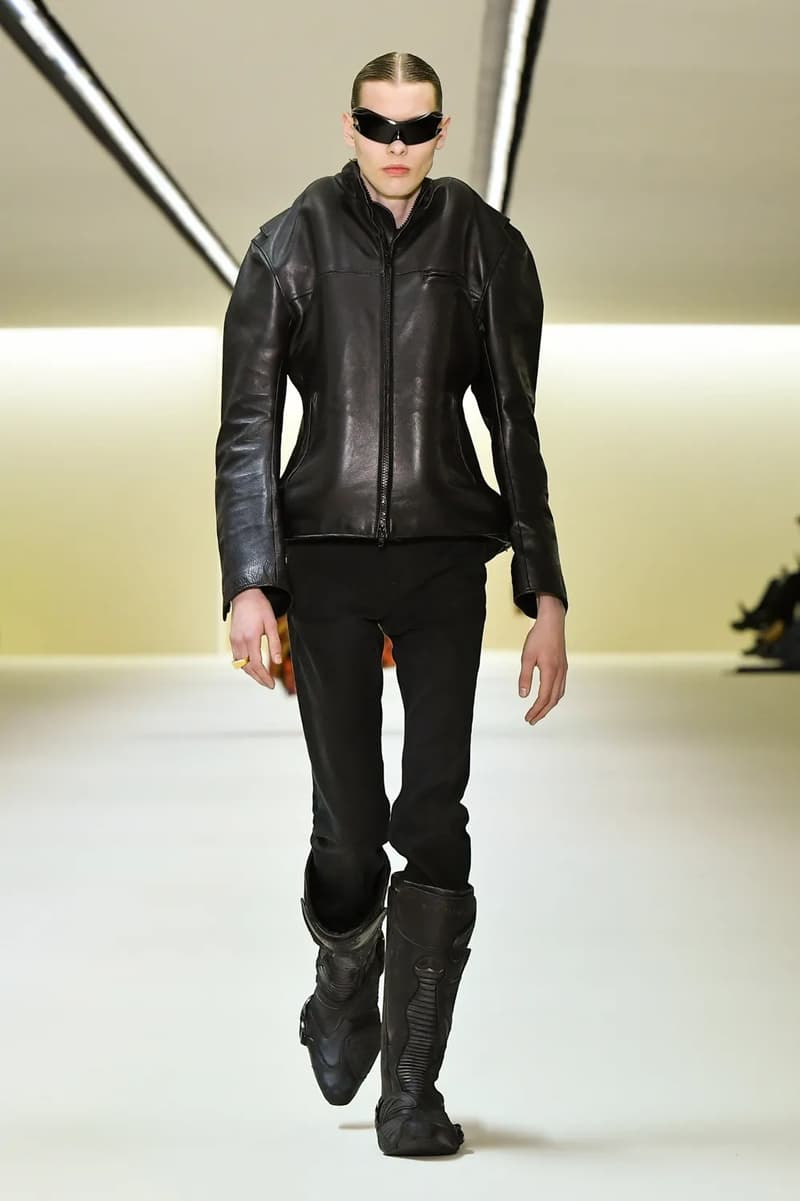 30 of 53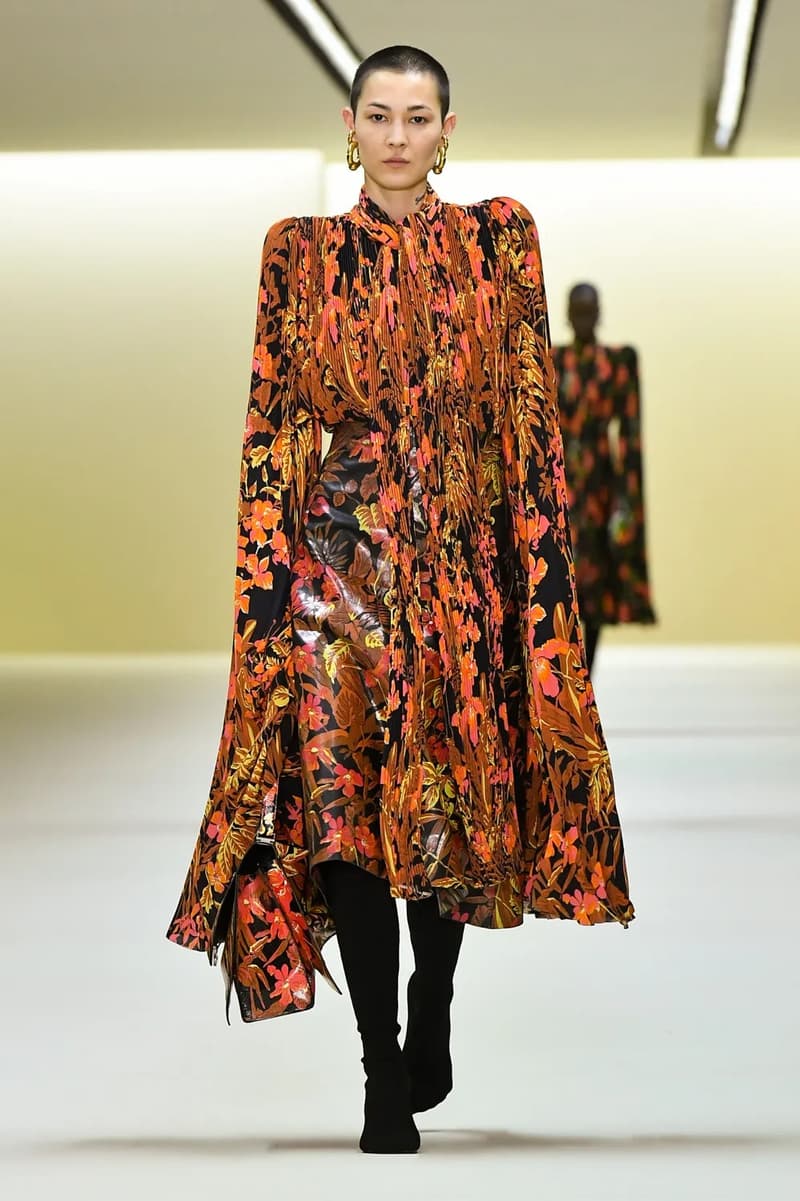 31 of 53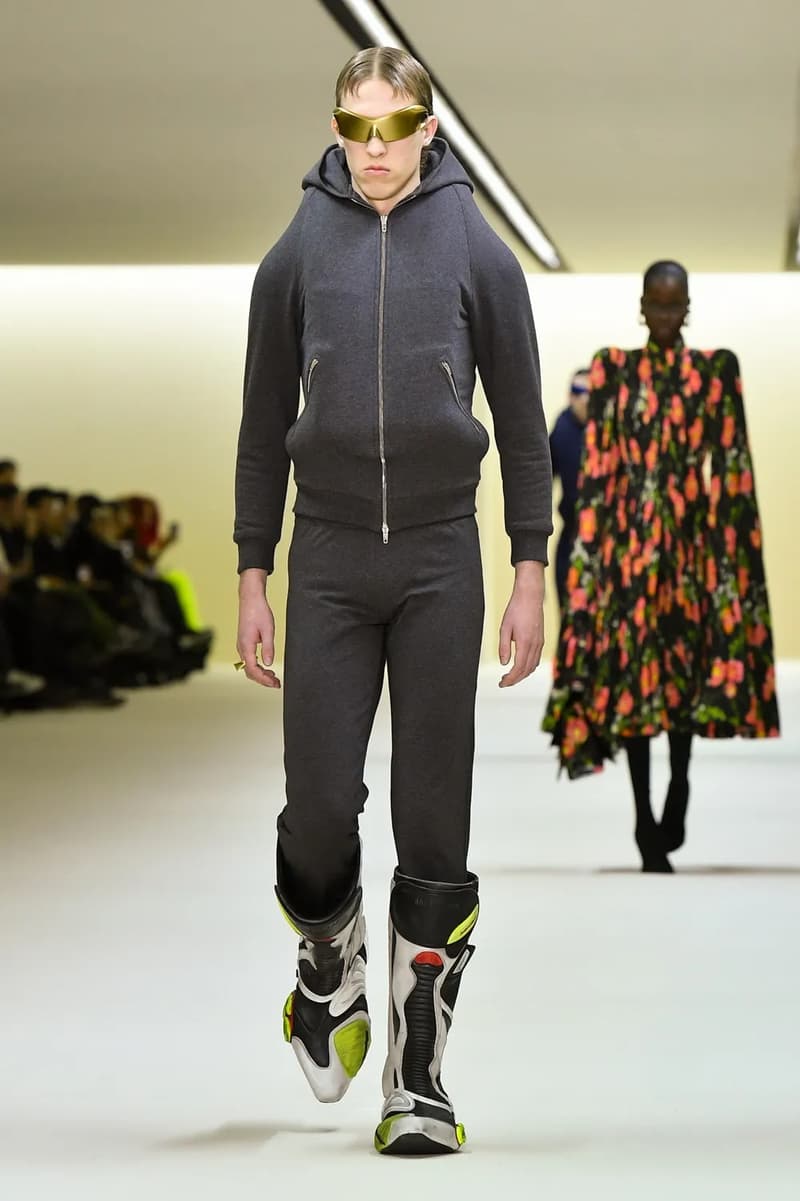 32 of 53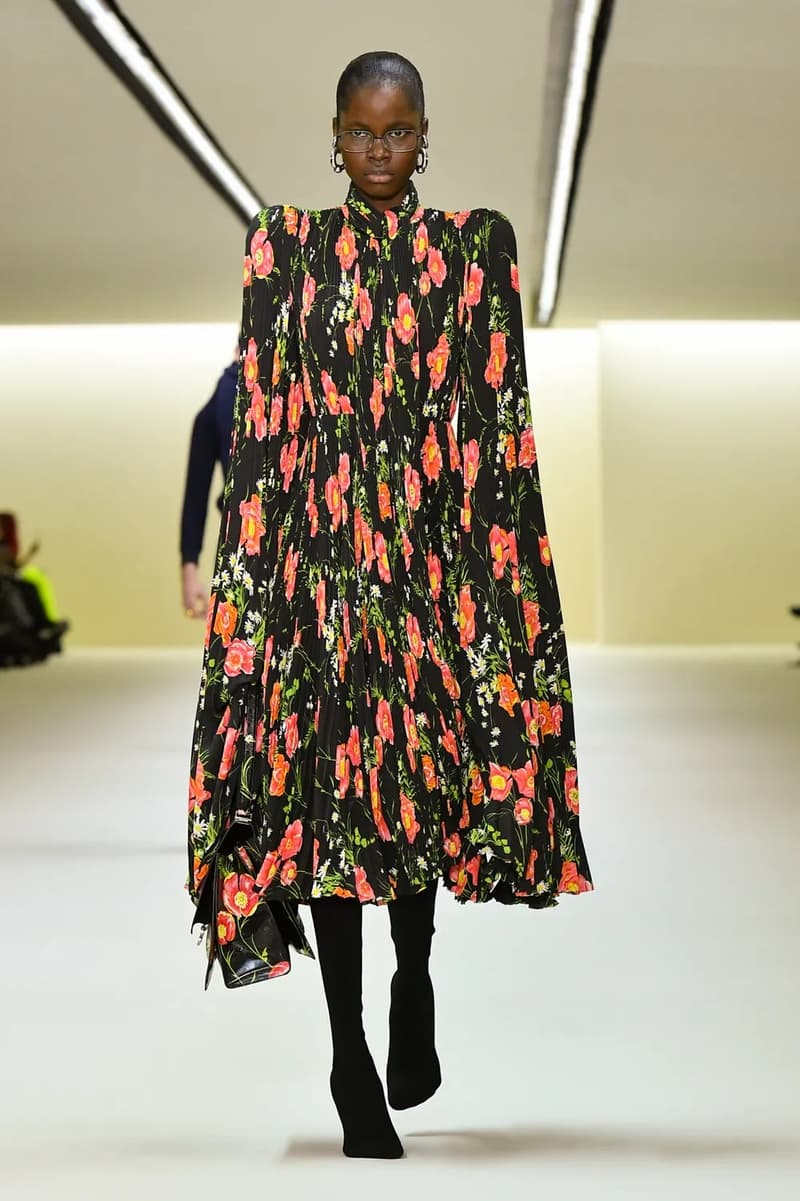 33 of 53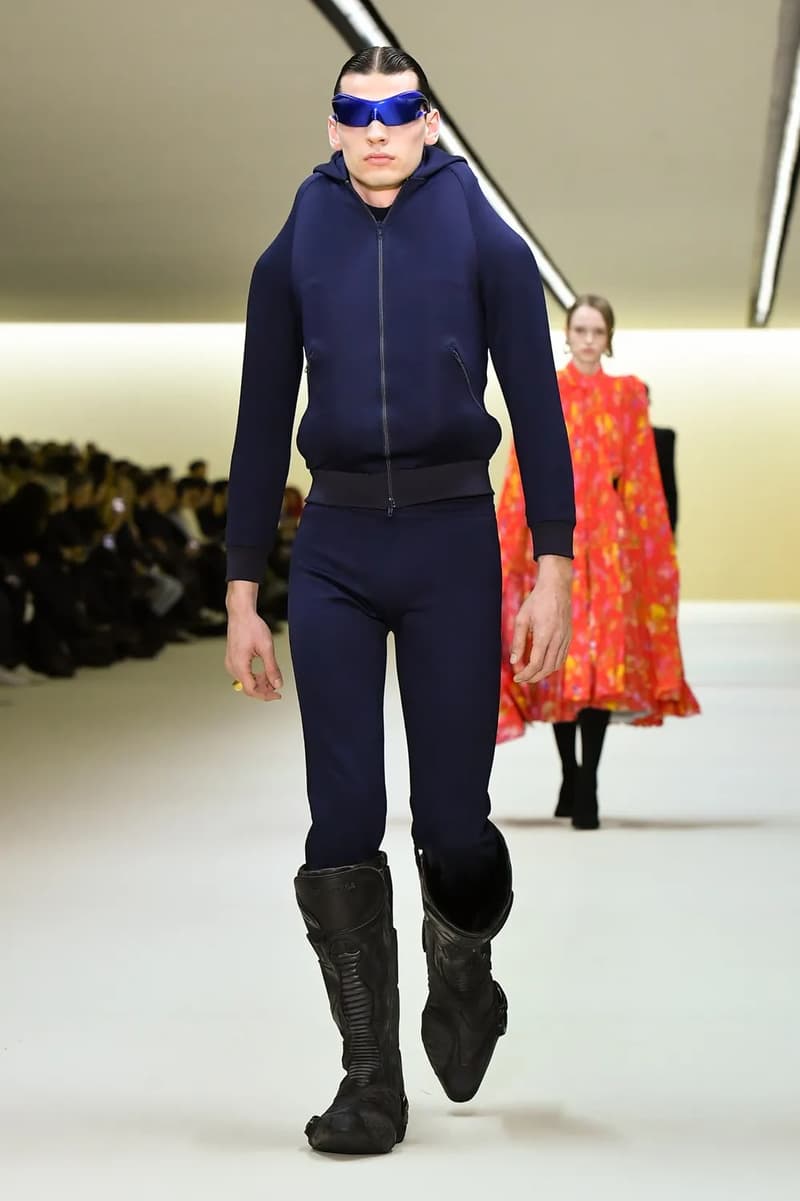 34 of 53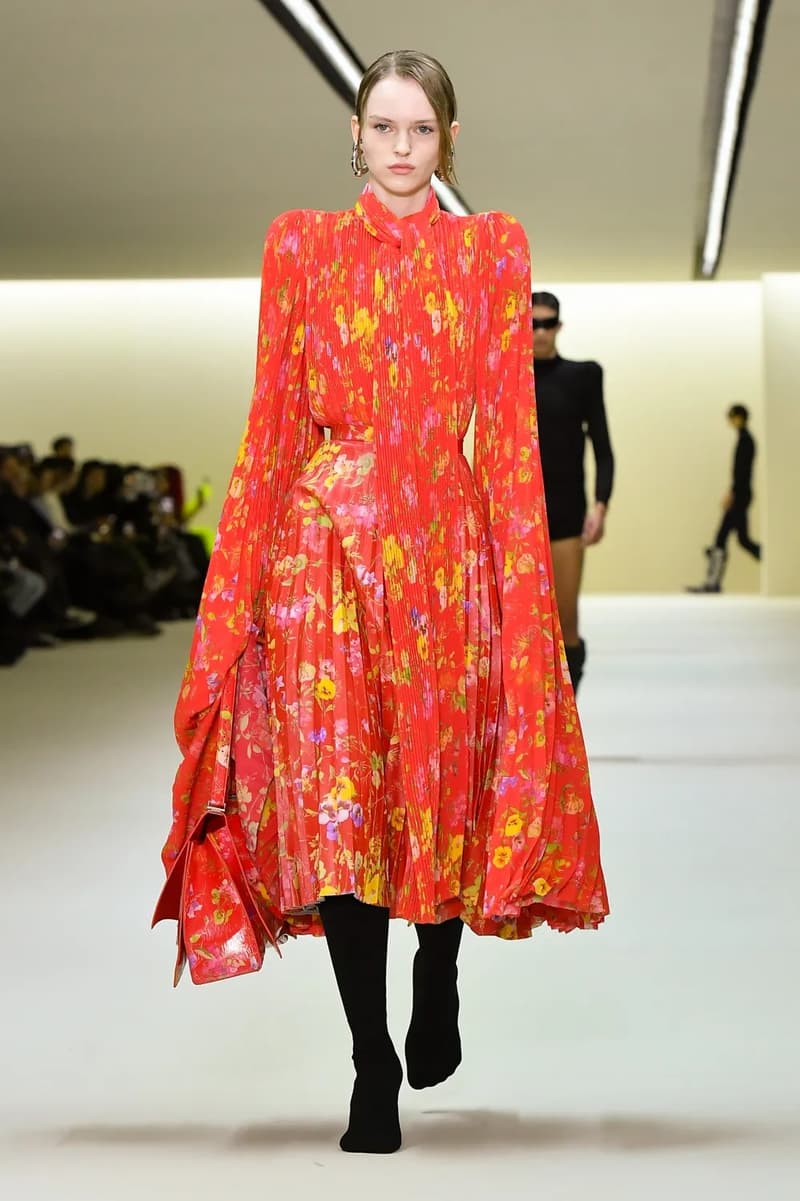 35 of 53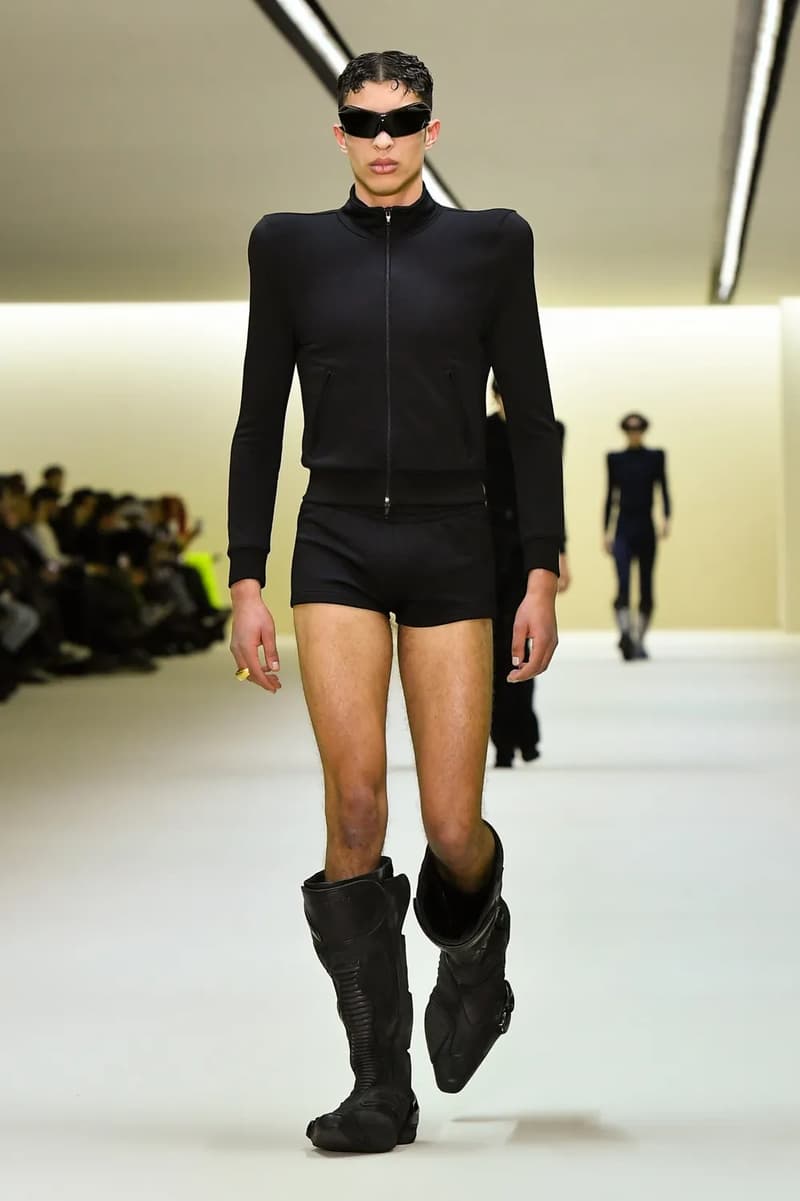 36 of 53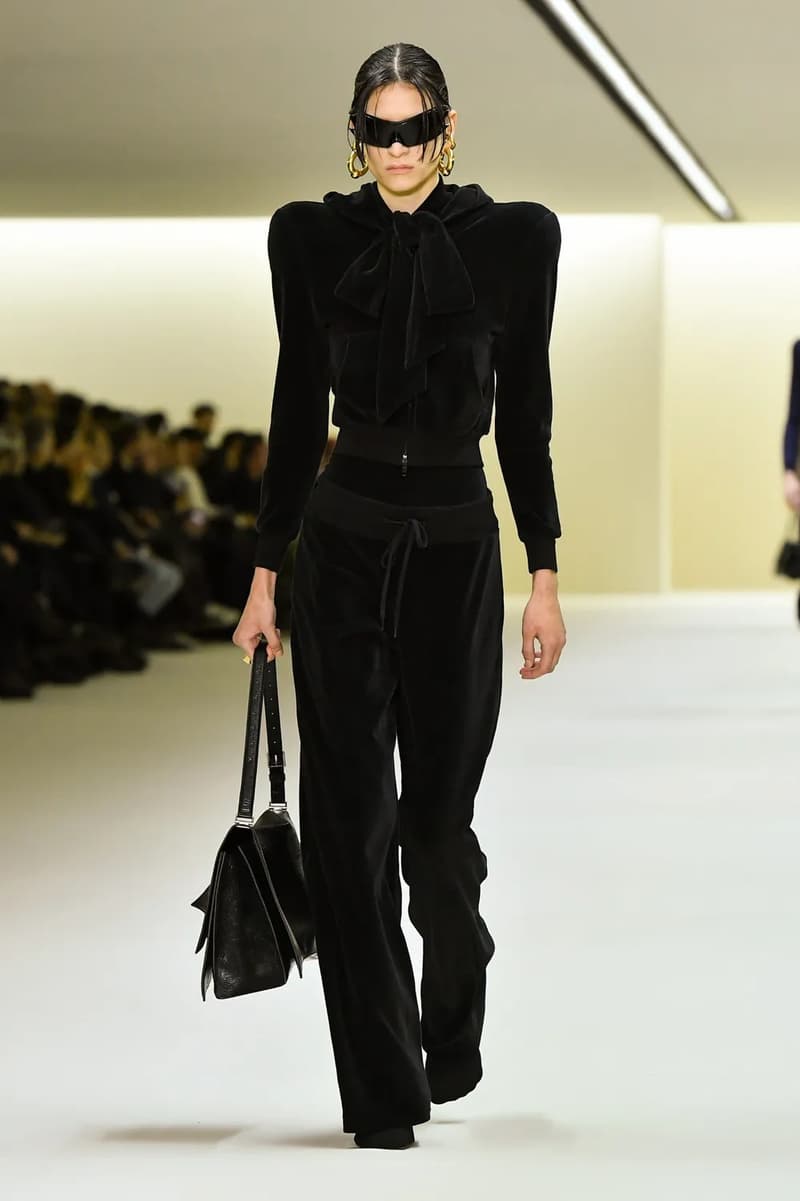 37 of 53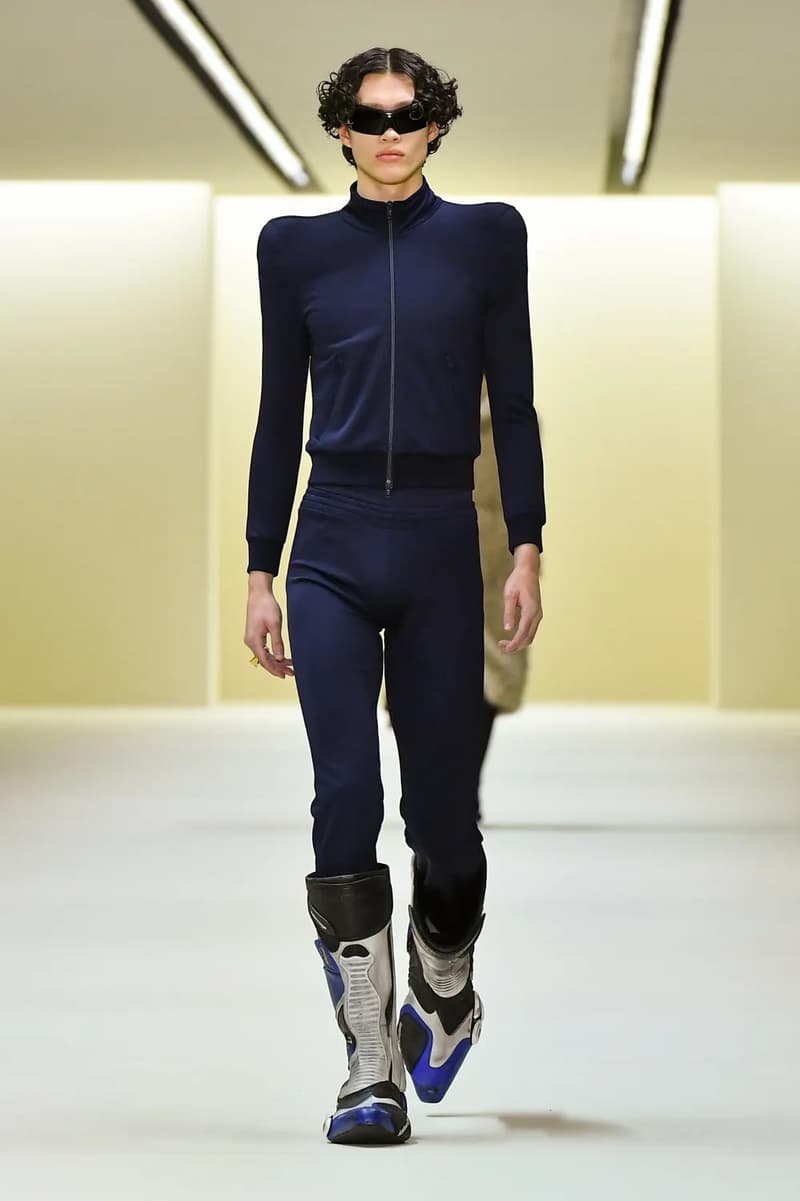 38 of 53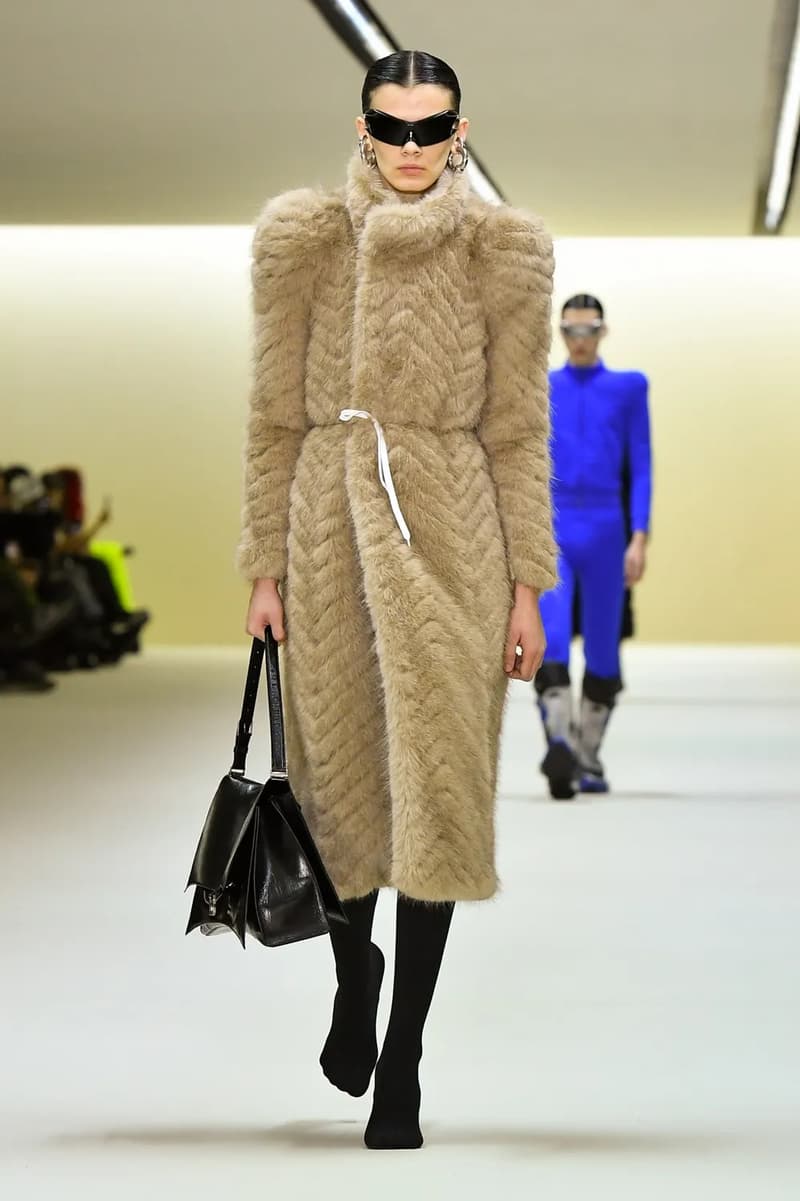 39 of 53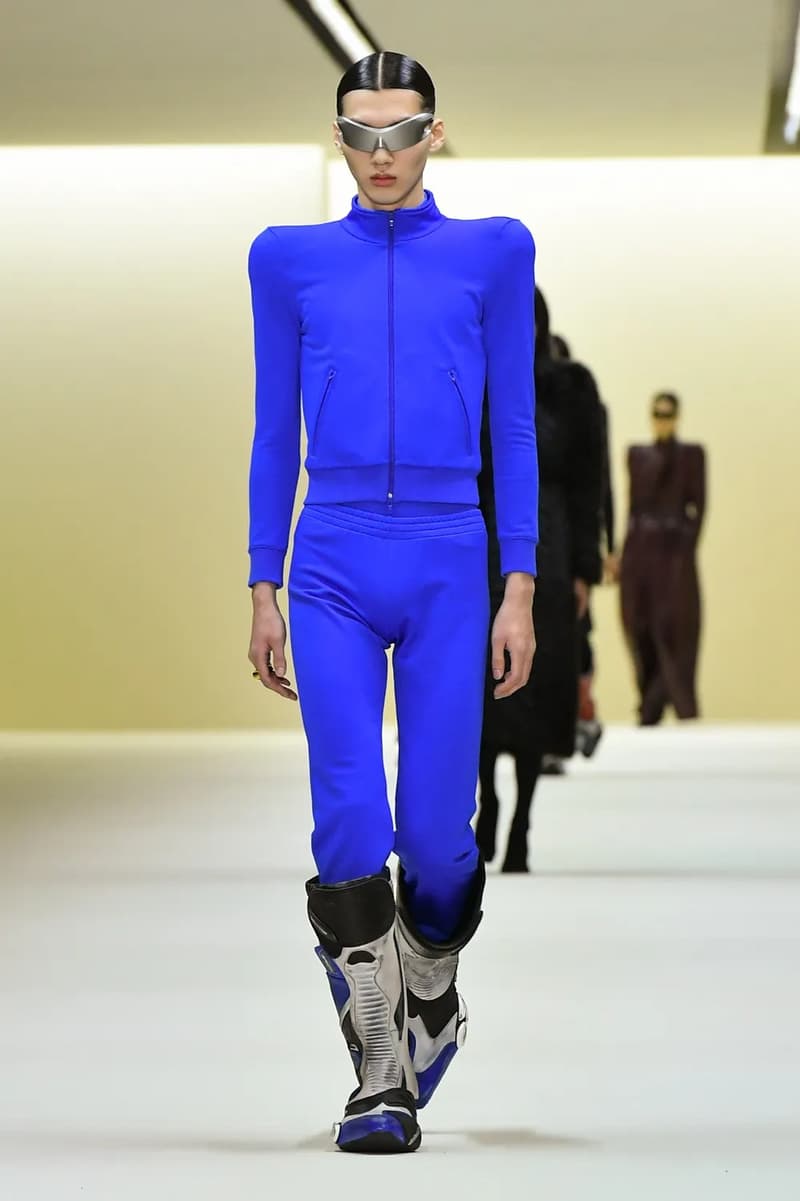 40 of 53
41 of 53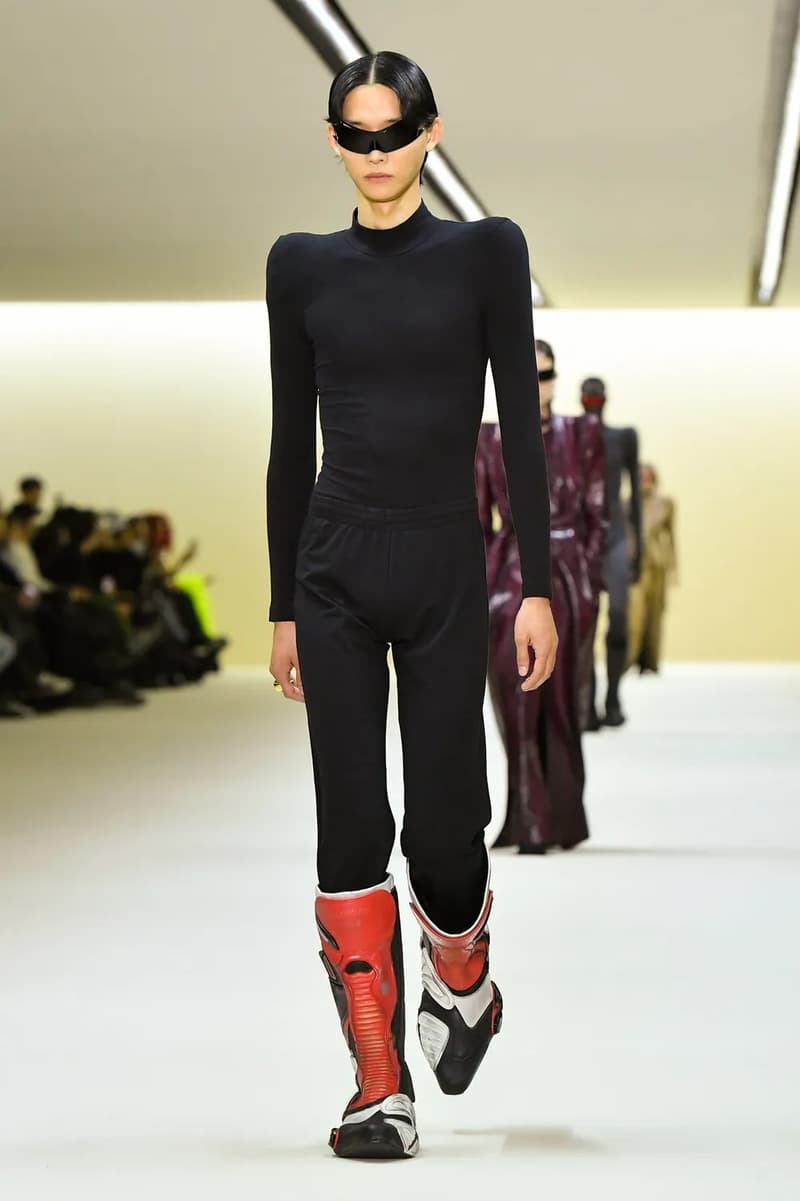 42 of 53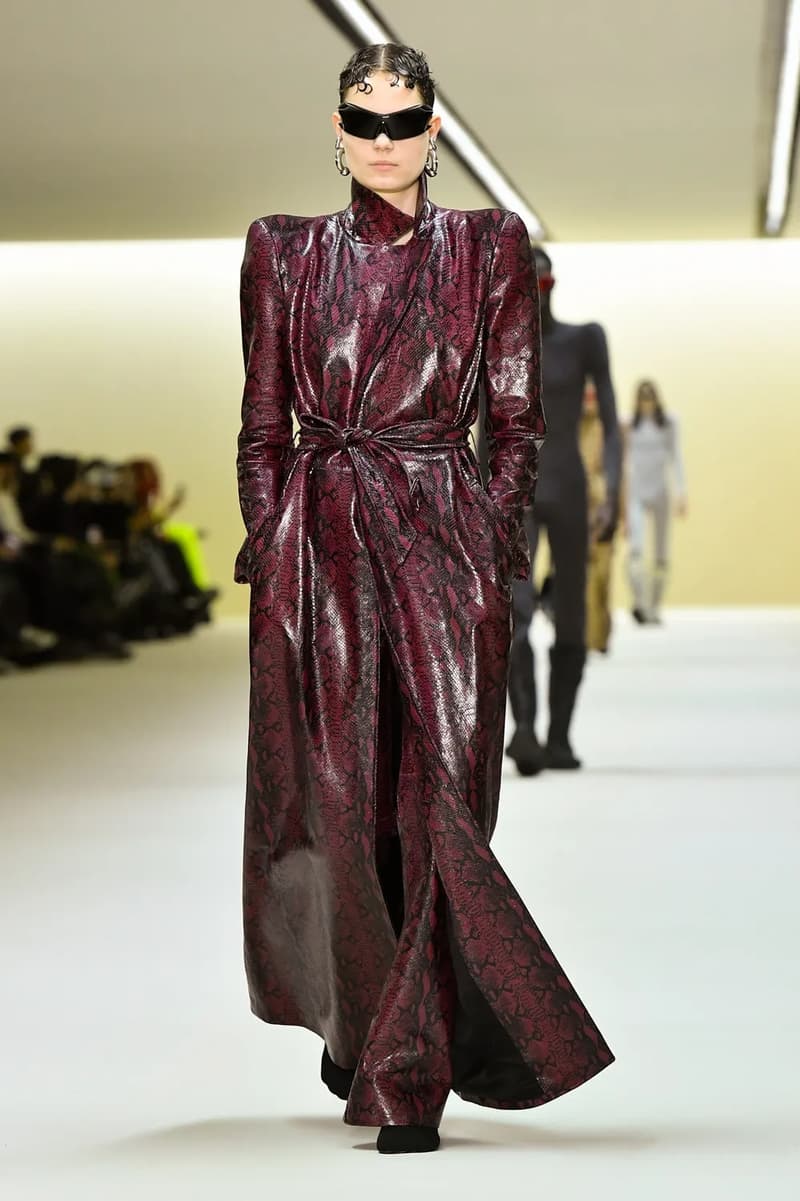 43 of 53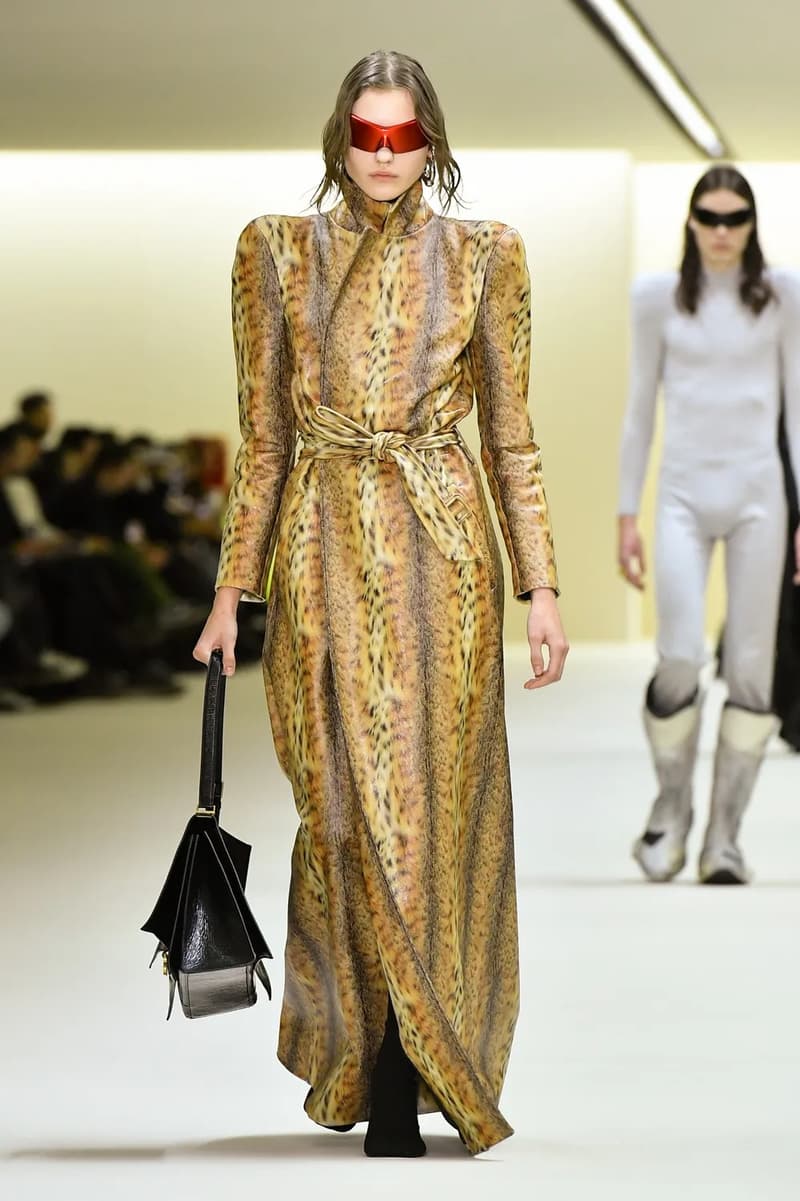 44 of 53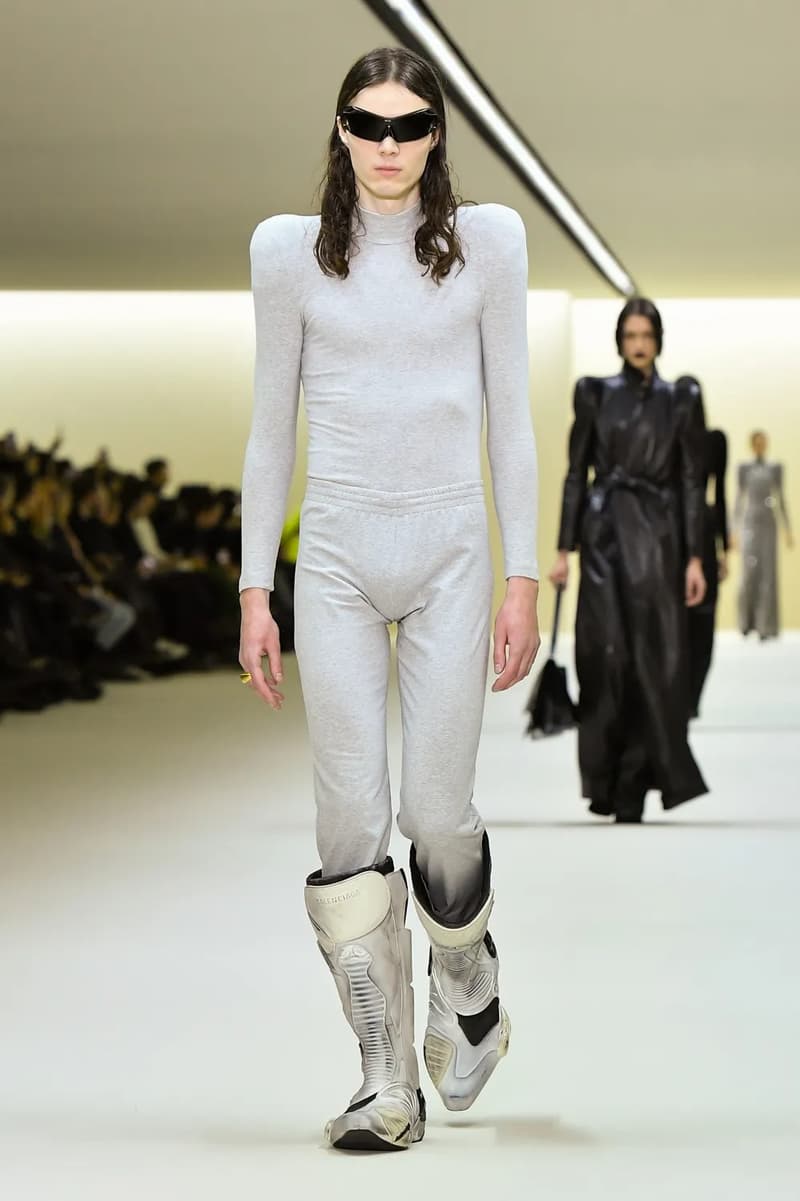 45 of 53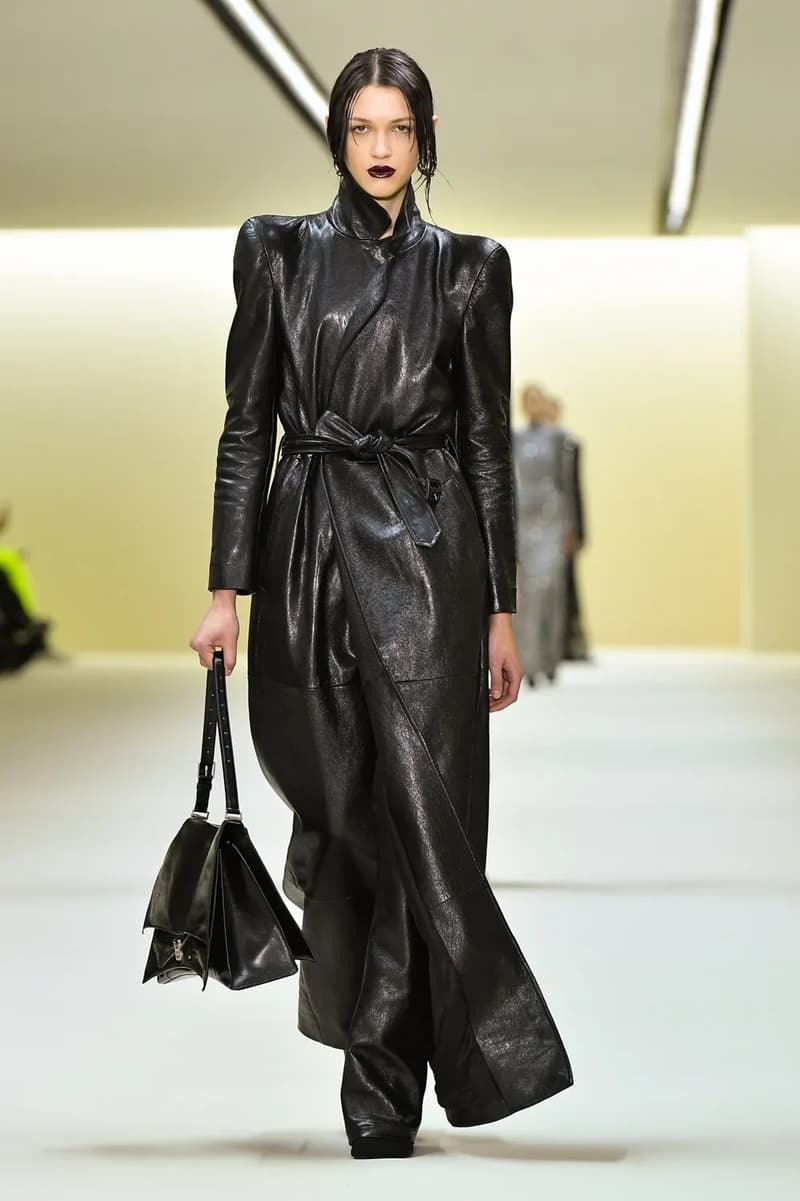 46 of 53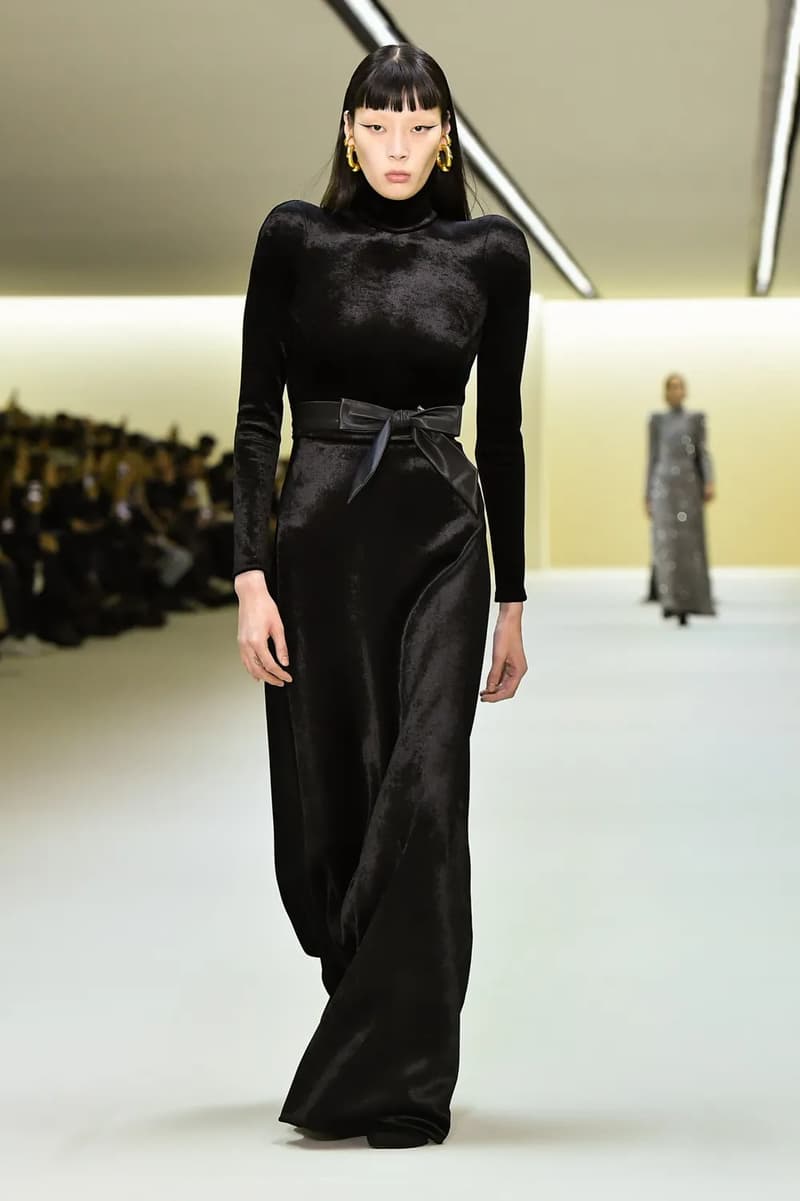 47 of 53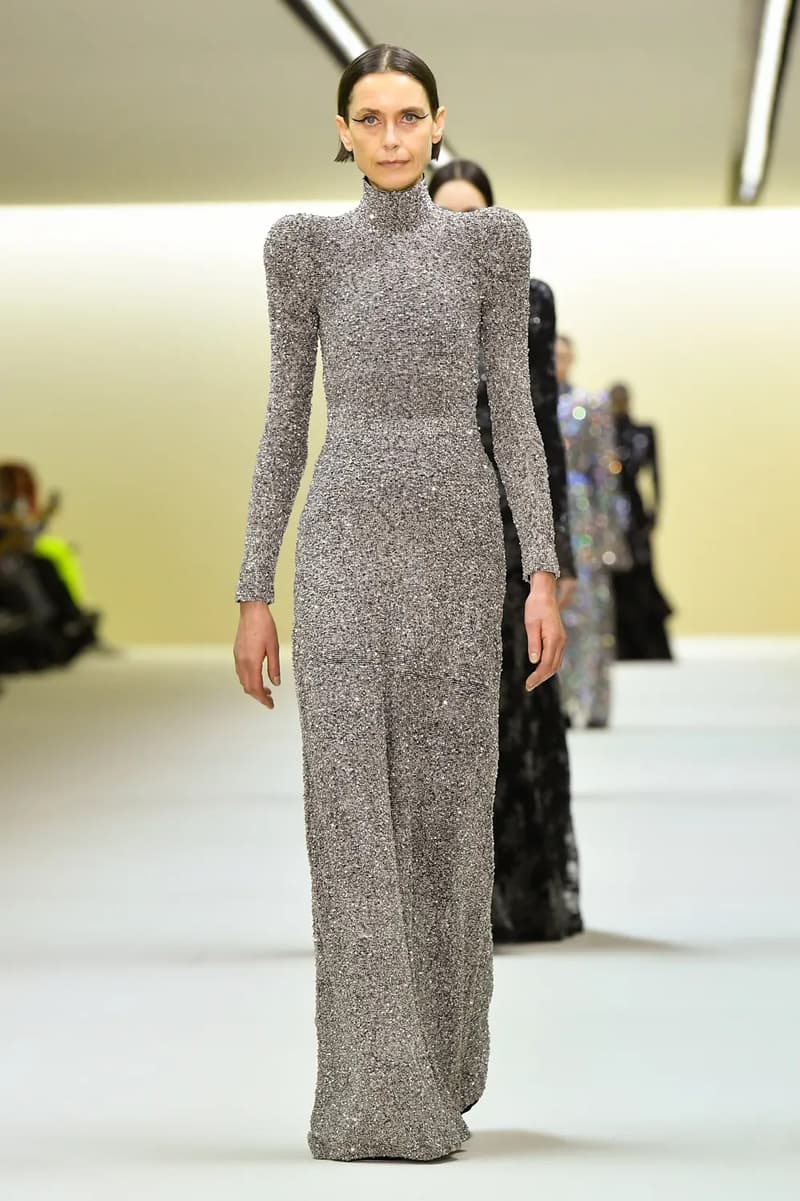 48 of 53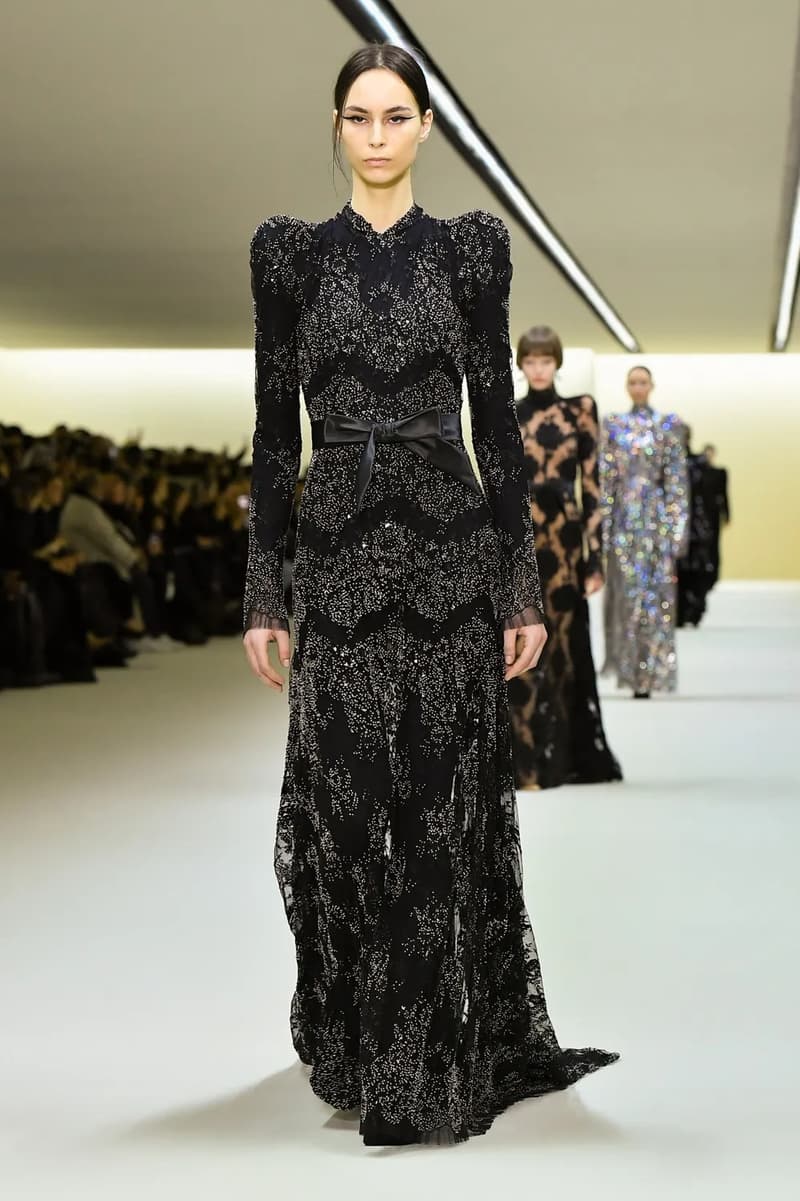 49 of 53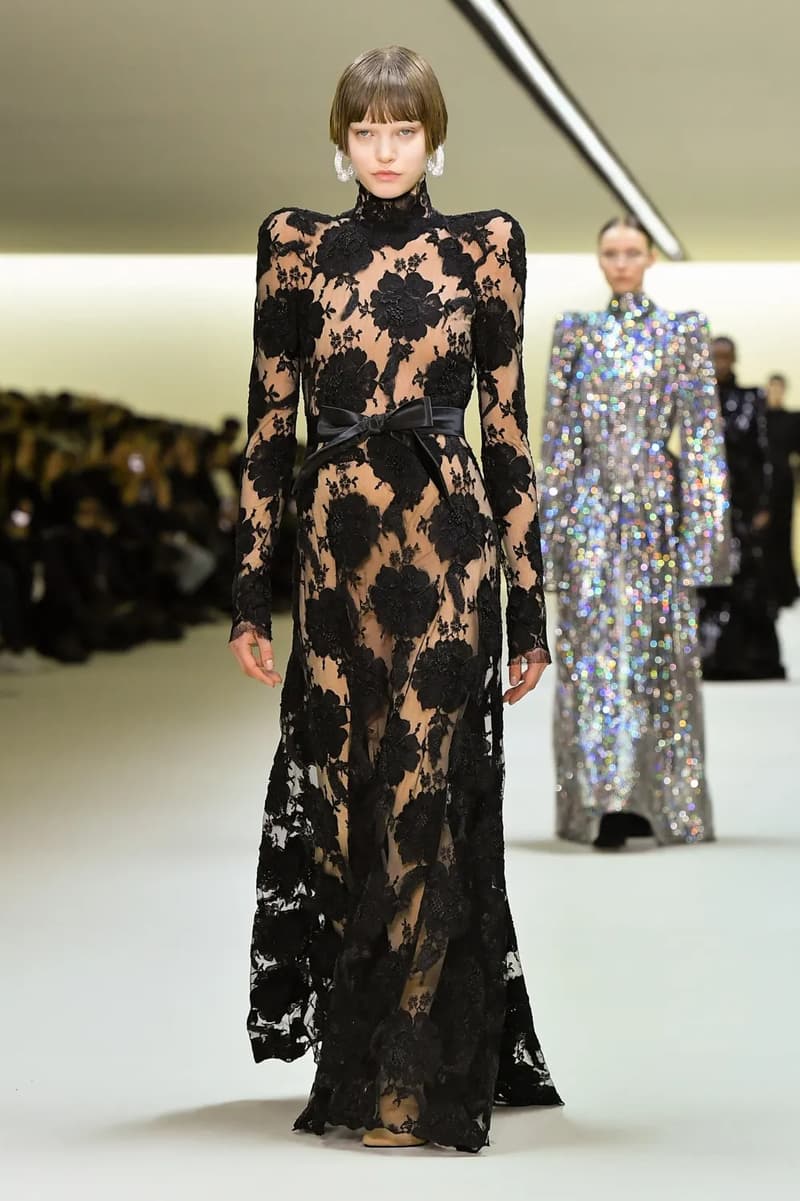 50 of 53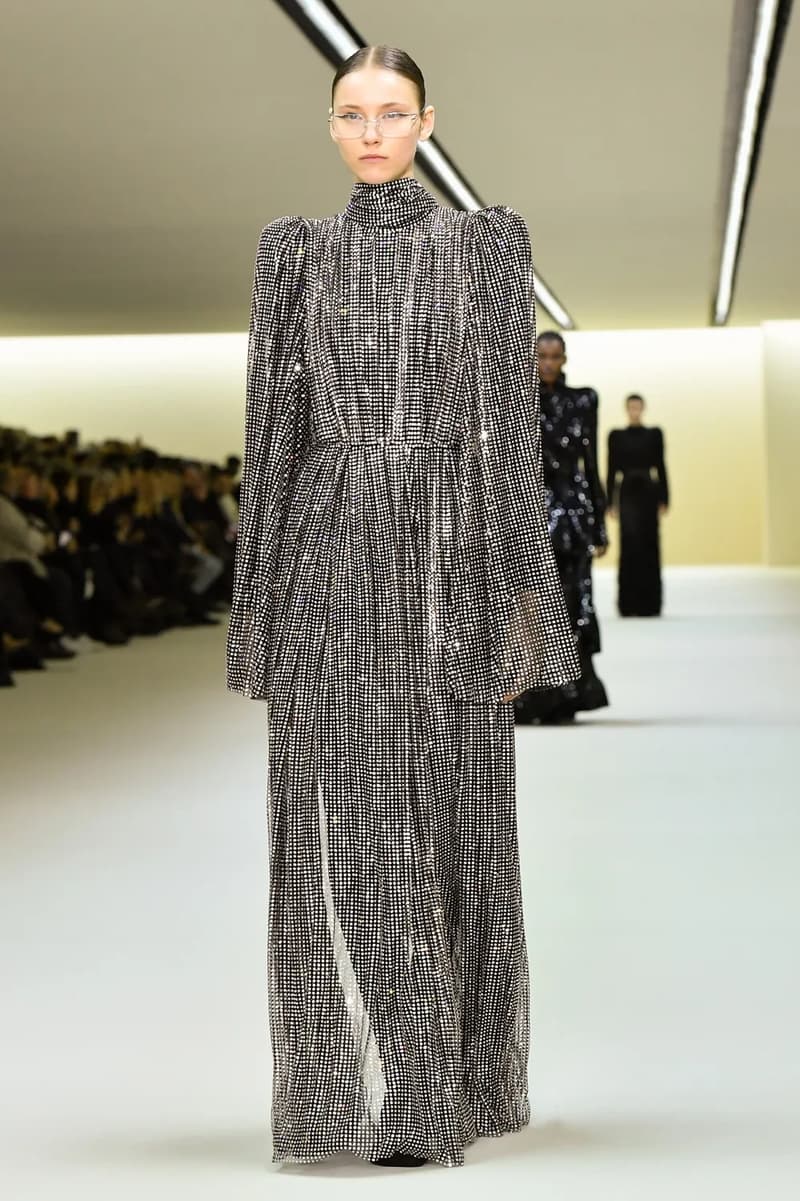 51 of 53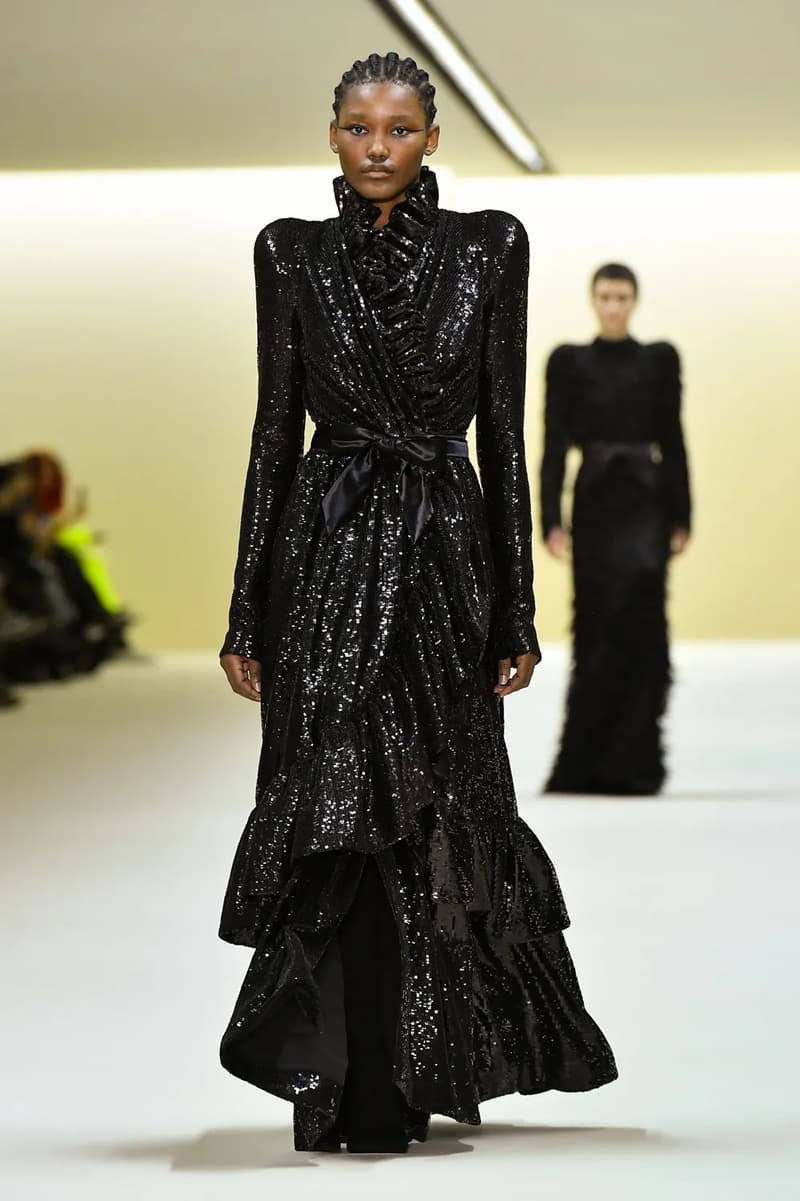 52 of 53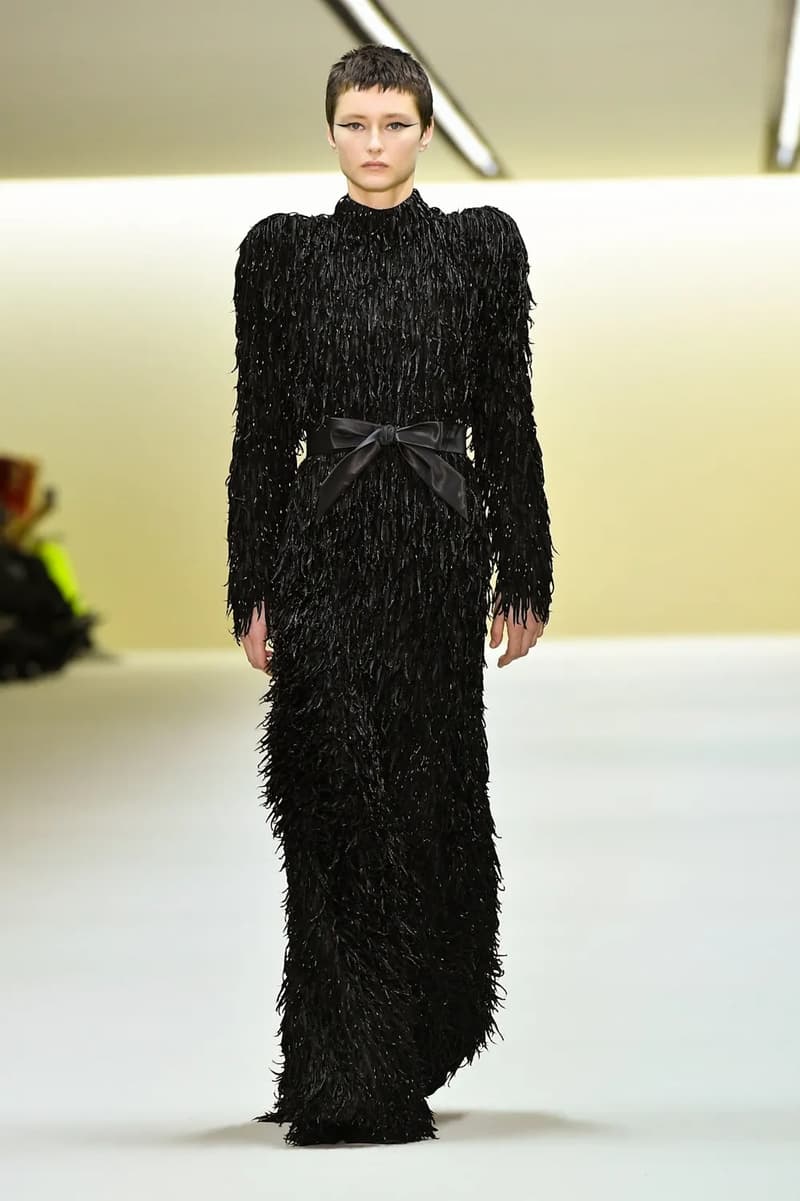 53 of 53
Earlier this week, Hypebeast dissected Demna's decision to look back within Balenciaga's history books in order to move forward. We concluded that "Balenciaga is trying to redeem itself, and in doing so, it is showcasing Demna's abilities as a designer," but noted how "there is nowhere to hide when the collection is taken back to basics." Today, Demna debuted Balenciaga Winter 2023 — the House's latest reinvention of itself, fixated with a fresh take on modern luxury and stripping things back to the fundamentals of fashion. Or was it?
Set within an off-white cotton-clad box room deep inside the underground Carrousel du Louvre shopping center in Paris, showgoers descended into the tiered hall to the soundtrack of just their own voices, and others clambering around a small mixture of buzzy faces — not key "celebrities," per se. With no Kardashian or viral actress in sight, it seemed that from the very start, Balenciaga was taking things much more seriously than ever before, putting fashion first.
Demna echoes this in his show notes: "Fashion has become a kind of entertainment, but often that part overshadows the essence of it, which lays in shapes and volumes, silhouettes, the way we create relationships between body and fabric, the way we make shoulder lines and armholes, the way clothes have an ability to change us.
"In the last couple of months, I needed to seek shelter for my love affair with fashion and I instinctively found it in the process of making clothes. It reminded me once again of its amazing power to make me feel happy and truly express myself. This is why fashion to me can no longer be seen as an entertainment, but rather as the art of making clothes."
With this in mind, the show commenced. Opening the Winter 2023 collection was a black suit, tailored to perfection. It was double-breasted, wide from shoulder to sleeve, and classic, but featured the waistband from tailored trousers turned upside down and used as the hem for the jacket. Likewise, trousers fell with much ease, flowing as the model walked slowly (another switch-up for the House) along the cloth room. What followed kept up Demna's stride, with dinner jackets sporting satin lapels, double-breasted car coats, a transition into gray Prince of Wales checks taking form on another oversized coat, a gray pinstriped suit, and a final checkered number complete with culottes carrying over more of that finishing waistband detailing throughout the eleven opening ensembles.
It was at Look 12 that things started to shift. A blue trench coat, T-shirt dresses, leather biker jackets and Canadian Tuxedos comprising jeans that grew fluid arms on the side of each leg, billowing like drapes, and a trucker jacket reworked to be sophisticated didn't disturb Demna's equilibrium. Instead, they showed how the designer can deliver traditional tailoring, and start to litter it into more daily wears, such as a tech black bomber shell jacket and matching track pants tailored with a classic undertone in mind, or a white dress wrapped with layers fit for a Greek God.
However, while much of this was a welcomed shift from the brand that brought you multi-thousand dollar rhinestoned clogs and "Objects" for your pet pooch, there was also a number of looks that did not, at first glance, seemingly reflect Demna's note on fashion not serving as entertainment — something he has relied on (alongside provocation) with many a collection over the years.
Insert Look 24: a leather biker jacket that, while did play with how the armholes are cut and shoulders sit, felt like Balenciaga as we know it under Demna's direction — that being ironic and loud. It, alongside white hoodies, puffer jackets, and zip-up numbers which inflated with bulbous proportions, also had awkward neck placement and shoulders that pushed the head outward, subsequently going against the refinement of what opened the show.
Demna-isms prevailed throughout. With motocross boots, pleated floral dresses, and sunglasses possibly made from nylon and completely opaque from an outsider's perspective, it did indeed feel like forms of entertainment at times. But this was no bad thing, as Demna proved even these fun formations can undergo a diet of simplification, reduction, and a focus on putting clothes in the spotlight, as opposed to how they work in a dramatic setting or on a celebrity.
Closing the show was a procession of Demna's finest work. Dresses, some in a shimmering crystal-encrusted fabric that shifted heavily with the slow-moving body, others with nude-illusion slips covered in black lace and floral appliqués, or another in crystal sequins that formed a shape similar to a high-neck nightgown, fell back in love with the foundations of the brand and Cristóbal Balenciaga's legacy.
Overall, Balenciaga Winter 2023 was a collection that really needed to be processed, before being discussed. It hit the brief in many ways, and sometimes steered away from it — or at least twisted its own narrative on occasions — but it was ultimately a step in the right direction for a brand that, from this season onwards, didn't rely on the power of its logo. Instead, the power was put on Demna's ability to construct a silhouette, informed by the past and built for today.
In order to understand more, Hypebeast headed backstage post-show to hear what Demna had to say about his work.
Addressing the crowd of international press, Demna said:

"I really tried my best to make it as clear as possible [to show] why I am a designer at this House and what I stand for. As a creative, that was my mission with this show. Desirability is the second part of it, but I wanted to express myself in a way that was very clear, [to show] the creative being that I am."

Explaining the inflatable leather jacket:

"The inflatable structure is inside and it comes with a little pump for those fashion-forward customers who would want it, otherwise you can just deflate it. But it is to protect the body, the vital parts of the body."

Explaining the hourglass figures and shapes of the jersey clothing:

"I've never seen pieces, like equestrian clothing, as a protection garment. When I saw the silhouette it reminded me of hourglasses, which is a silhouette we've done for quite a while. In profile, it looked like a cocoon, so they're two very important silhouettes for me and for Balenciaga in one garment. I was really interested in researching that and putting it into different types of [pieces], like a biker jacket and also a T-shirt.

This was also the first collection without a logo on it. My idea was to really purify, then edit it to the point where it speaks for itself, for everything I do here."

Addressing the recent controversy:

"I began making [this collection] before [the controversy], in October. Obviously, the situation impacted my way of working — this is how the tailoring, deconstructed and reconstructed, was born by me directly working on it. The idea to make this about clothes, 100%, was there before. The situation just confirmed to me that this was the right direction."

Explaining why he does not want to see fashion as entertainment:

"It was after a couple of our last shows that were a lot about the setting, the show, the effect and concept of the set. But unfortunately — starting from the snow show — I felt a little bit frustrated because I felt like I had betrayed my true value of actually making clothes. People wouldn't see the clothes anymore, they would see the set design and talk about that, and that was really frustrating for me. The idea was to move away from that and go to square one, which is making clothes and making that the focus. Over the last couple of months, it's felt like this is exactly what I was meant to do."

In answer to the question, "Is this going to continue to be your process moving forward?", Demna said:

"Definitely. But going forward, moving forward in a more profound way, I think, when it comes to dressmaking and putting it in the spotlight, rather than making a performance out of it."

Describing the difference between couture and ready-to-wear:

"I don't want to confuse couture with ready-to-wear because making [the two] is very, very different. It would be hypocritical of me to put couture in ready-to-wear, I want to keep it separate. Couture is a lot about heritage and how to modernize it; in ready-to-wear, there is this part of my aesthetic that people don't really know of me. The end of this show as 'evening,' somewhat romantic and classic, but still twisted in some way that makes it more modern. I wanted to include this in the show because I wanted to show all the facets of who I am as a designer — there is also this part of lace and embroideries that is not made in a couture way, these are industrialize-able garments. It's a very different niche in ready-to-wear that I want to work more and more on."
Take a look at Balenciaga Winter 2023 in the gallery above, and sound off with your comments below. More Paris Fashion Week FW23 content can be found across Hypebeast.