Demna Tells All in Balenciaga Controversy-Addressing 'Vogue' Interview
"We should not have featured kids in images that included objects that were not related and inappropriate to them. No one, myself included, raised a question of it being inappropriate."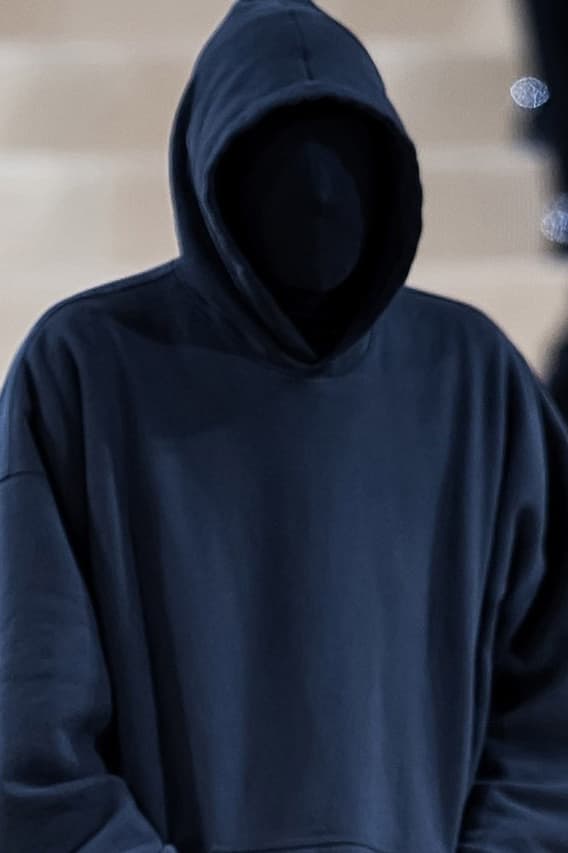 Demna Tells All in Balenciaga Controversy-Addressing 'Vogue' Interview
"We should not have featured kids in images that included objects that were not related and inappropriate to them. No one, myself included, raised a question of it being inappropriate."
Balenciaga has been the subject of its own media storm for months now. From the "Gift Shop" campaign that saw children interact with the House's BDSM-clad teddy bear bags (which were meant to be inspired by punk) to the Spring 2023 campaign that was backdropped in references to Supreme Court rulings condemning child pornography, a controversial book by Michaël Borremans that depicted divisive images of young children, and a college certificate relating to a convicted child abuser — coupled with the fallout of Ye walking for Balenciaga prior to the designer and rapper's difficult YZYSZN9 show — and it's safe to say that it's been rough for Balenciaga. Now, its Artistic Director Demna speaks out in an exclusive Vogue interview. 
Both the brand and Demna have previously spoken out against the campaigns their teams and associates produced — "We strongly condemn child abuse, it was never our intent to include it in our narrative," noted Balenciaga. Demna, on his own accord, added "I want to personally apologize for the wrong artistic choice of concept for the gifting campaign with the kids and I take my responsibility. It was inappropriate to have kids promote objects that had nothing to do with them. As much as I would sometimes like to provoke a thought through my work, I would NEVER have an intention to do that with such an awful subject as child abuse that I condemn."
Now, Demna speaks to Vogue. He explained the Spring 2023 campaign as a reference to the Wall Street location that the show took place. "I saw the example of how the offices could look, approved what type of furniture they would use, and what kind of poses the models would do. Since I am never on shoots, images were presented to me to select the photos I liked most out of the selection made by the photographer," said Demna.
The designer continues to note how the "Gift Shop" campaign was "completely unrelated to the Spring 2023 campaign," drawing a line on what many people thought could have been related in the sense of a bigger picture. "The plush teddy bear bags [referenced] punk and DIY culture, absolutely not BDSM, and they were worn by adults in the October 2022 show," Demna added. 
Despite this, Demna does hold accountability. He liked Gabriele Galimberti, the photographer that Balenciaga used based on his "composition of his pictures," particularly "because the photographer's work often included a multitude of toys placed around a room with kids in the middle of it." With this, Balenciaga also produced a campaign of children surrounded with a multitude of objects — some of which were deemed inappropriate. "This is where my error comes in. That was my big mistake," Demna said. 
He added, "I didn't realize how inappropriate it would be to put these objects [in the image] and still have the kid in the middle. It unfortunately was the wrong idea and a bad decision from me. We should not have featured kids in images that included objects that were not related and inappropriate to them. No one, myself included, raised a question of it being inappropriate. There were control processes in place, people involved—internal and external—but we just did not spot what was problematic. This was an error of judgment. I regret this a lot."
Likewise, the designer notes, "I realize that my work has been seen as provocative, but this specific situation would never be part of my, you know, provocative nature. That was the most difficult thing for me personally: How could I not see [the problem]? Because it is so clear to me now that it was the wrong thing to do."
Discussing how both campaigns were problematic, Demna addressed how they could be seemingly linked. While this was not intentional, he put it down to negligence, adding that the document props for Spring 2023 were a shock. "I don't know how they ended up there. They were not supposed to be there. I was completely stunned." And when asked if it were intentional, Demna shut the accusation down: "Intentional from who? From us? What I can definitely say is that it was not intentional by me or Balenciaga. If it was intentional by someone else, I don't know."
Vogue's conversation with Demna is complex and direct. But to summarise, the designer makes one final thing clear: "Despite what many people may have suspected, the issue with the campaigns was absolutely not in any way part of my provocative design language—never, ever would I have an idea to mess around with such an awful and horrible thing as child abuse."
From the allegations to his provocative nature, the dark themes as of late at the House to the future of the brand — and of course the upcoming show — Demna really has set the record straight. Head to Vogue to read the interview in full here.