Kylian Mbappé Becomes PSG's All-Time Leading Goalscorer
With his 201st goal.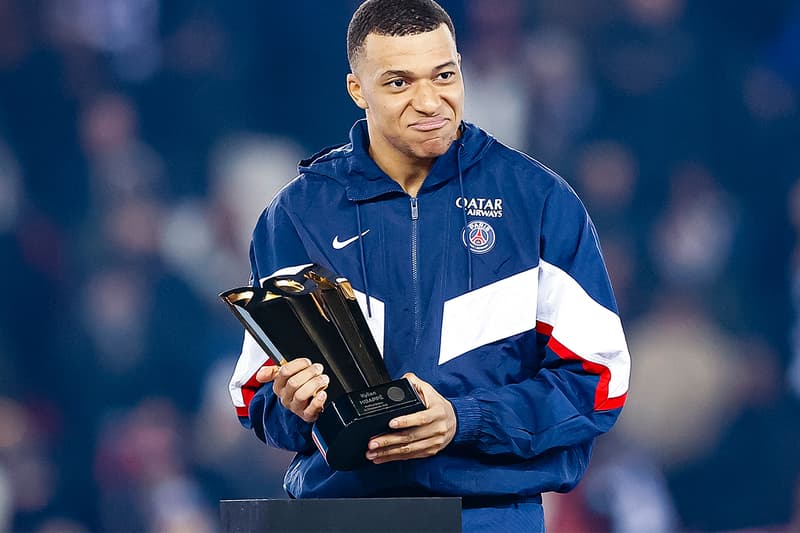 On Saturday, 24-year-old Kylian Mbappé reached another historic milestone, setting the new scoring record for Paris Saint-Germain with his 201st goal in a Ligue 1 game against FC Nantes. Mbappé scored the goal two minutes into stoppage to seal the win 4-2 for his team which is currently first in the Ligue 1 standings this season.
"It's very special to be here. The last time I was here was to announce I was staying [at PSG]. It's an honour to be here as the club's top scorer," said Mbappe in the post-game celebrations at the Parc des Princes. " It's a privilege to be a PSG player, to play in this historic shirt, for the biggest club in France."
The last person to hold the record at the 53-year-old club was Edinson Cavani who reached 200 goals at 301 games. Mbappé was able to beat him to the mark much quicker at just 247.
Since joining PSG in 2017, Mbappe has led his team to four Ligue 1 titles. He also recently received the Golden Boot for his performance at the Qatar World Cup and is currently 4 goals under the World Cup Scoring record with 12 goals in just two appearances.
Elsewhere, Lionel Messi gifts the World Cup-winning Argentina team 35 gold iPhones.