Lakers Have Finalized Three-Team Trade To Send Russell Westbrook to Utah Jazz
The Lakers, Jazz and Timberwolves have done a point guard swap.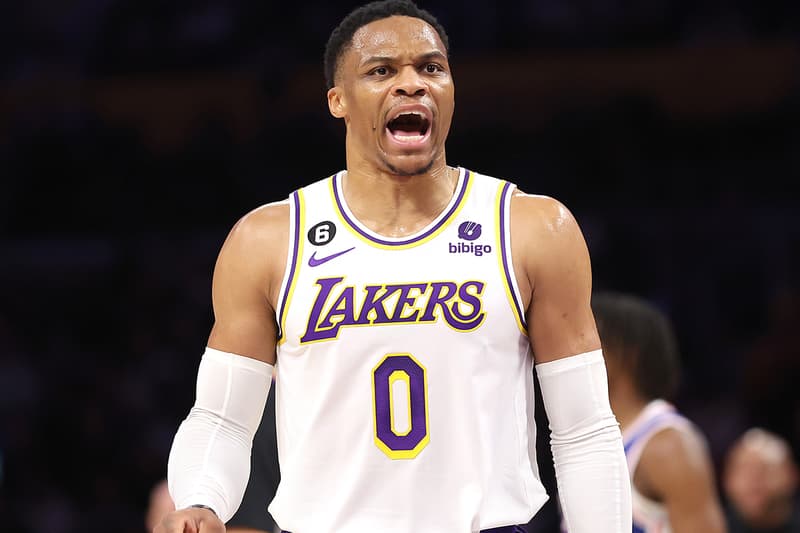 It's official — Russell Westbrook has been traded to Utah in a three-team deal that involves eight different players.
Under the trade, as reported by ESPN's Adrian Wojnarowski, the Lakers will acquire D'Angelo Russell, Malik Beasley and Jarred Vanderbitly from the Minnesota Timberwolves, while Westbrook, Juan Toscano-Anderson, Damian Jones and a lightly protected 2027 Lakers first-round pick will be heading to the Utah Jazz. Utah is sending Mike Conley Jr. and Nickeil Alexander-Walker to Minnesota, along with a few draft picks.
The deal sees Westbrook end his one-and-a-half season in Los Angeles, his hometown. Since his arrival, Westbrook has had a rocky start, unable to pick up from where he started. When the deal was finalized for the Lakers to pick up Westbrook, they gave up a series of role players to the Washington Wizards, including Kyle Kuzma. Westbrook's addition also saw head coach Frank Vogel fired after he reportedly failed to integrate the player into the playbook.
Westbrook's deal with the Lakers saw him take home a $44 million USD salary in 2021-22 and go into a $47 million USD player option in 2022-23. The deal sees D'Angelo Russell reunite with the Lakers. He joined as a second overall pick in the 2015 NBA Draft but was then traded in 2017 to the Brooklyn Nets. His four-year, $117 million USD contract with the Timberwolves expires this season.
Lakers, Jazz and Timberwolves are finalizing trade sending D'Angelo Russell, Malik Beasley and Jarred Vanderbilt to Los Angeles, Russell Westbrook and first-round pick to Utah and Mike Conley Jr. and second-round pick compensation to Minnesota, sources tell @TheAthletic @Stadium.

— Shams Charania (@ShamsCharania) February 9, 2023
Also in deal: Juan Toscano-Anderson and Damian Jones to Jazz, Nickeil Alexander-Walker to the Timberwolves, sources said.

— Adrian Wojnarowski (@wojespn) February 9, 2023
Players have been informed of trade and deal is fully complete now, sources said.

— Adrian Wojnarowski (@wojespn) February 9, 2023
In other NBA news, Kyrie Irving reveals he felt "very disrespected" by the Nets, following move to Dallas Mavericks.