MetaBirkins Not Protected Under First Amendment, Says Court In First-Ever NFT Trademark Ruling
In the highly-anticipated case of Hermès v. Mason Rothschild, Wednesday's verdict now establishes the very first ruling on trademark infringement with consumer products and digital art.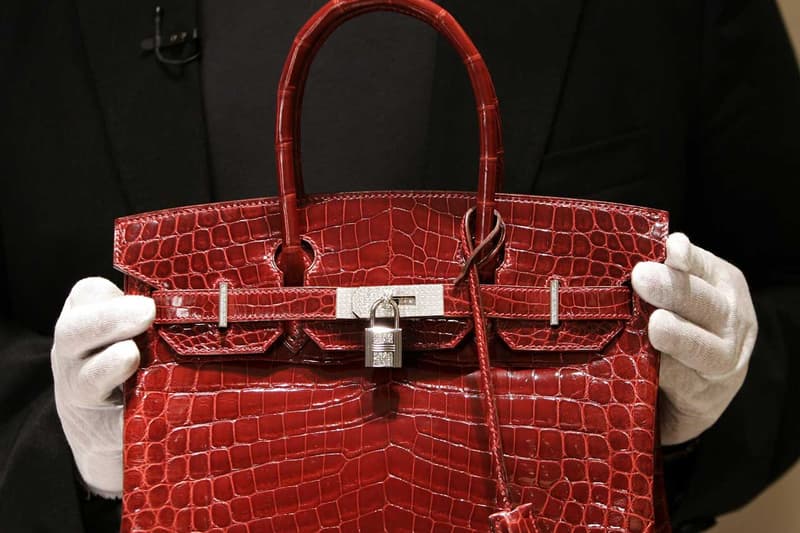 On Wednesday, our legal landscape was handed a groundbreaking decision in favor of Hermès, in the extremely heated battle between luxury fashion house and artist Mason Rothschild over an allegedly infringing NFT collection known as 'MetaBirkins.'
After a year of back-and-forth litigation, the Court revealed the nine-member jury decision, holding Rothschild liable for trademark infringement with respect to his MetaBirkins NFT collection, in favor of Hermès. 
If there is anything to take away from this case, it's that the jury DID NOT decide that NFTs aren't art, despite what much of the media coverage has already depicted and misconstrued.
Rather, we have just witnessed the first-ever trademark trial involving an NFT, where the jury was given a heavy burden — to decide how far "artistic expression" goes in this particular scenario, by establishing a precedent that will now be applied in cases involving consumer products, digital art, and questions centered around an already established trademark.
"Take nine people off the street right now and ask them to tell you what art is but the kicker is whatever they say will now become the undisputed truth. That's what happened today. A multibillion dollar luxury fashion house who says they "care" about art and artists but feel they have the right to choose what art IS and who IS an artist. Not because of what they create but because their CV doesn't scream artist with a pedigree from a world class art school. That's what happened today. A broken justice system that doesn't allow an art expert to speak on art but allows economists to speak on it. That's what happened today. What happened today was wrong. What happened today will continue to happen if we don't continue to fight. This is far from over,"said Rothschild in a statement shortly after the verdict was delivered.
If you're just coming to this case, let's do a quick recap. 
Last January, French fashion house Hermès International ("Hermès") sued artist Mason Rothschild for trademark infringement, alleging that his MetaBirkins NFT project was actively misleading consumers into thinking it was associated with the goodwill and likeness of Hermès. 
Hermès, whose origin dates back to as early as 1837, is a world-famous luxury designer and producer of high-quality handbags known as BIRKIN bags. The first Birkin bag was created in 1984 and sold in the U.S. in 1986. 
These coveted Birkin bags are notoriously expensive and difficult to obtain, unless you have a relationship with a sales representative, establish a purchasing history with the fashion house, and/or demonstrate your knowledge of the brand over time. 
MetaBirkins, a collection of 100 NFT Birkin bags covered in faux fur in a range of colors and designs, has reportedly brought in billions of dollars for Rothschild, to which Hermès believes he has unfairly profited off of. 
The very heated trial began on January 30 of this year in the Southern District of New York, forcing the Court to address trademark law in a completely new lens for the very first time as it pertains to digital collectibles (NFTs), consumer products, and the First Amendment. 
Hermès Arguments
In its initial 47-page Complaint, Hermès argued that Rothschild's MetaBirkins infringed upon the luxury brand's well-established, historical Birkin mark.
Its argument that MetaBirkins served only to cause consumer confusion, would create a false association between the two companies, as the strength of its Birkin mark dates back to the 1980's. Additionally, it said that Rothschild never had permission to use its mark in the stream of commerce, and as a result, Rothschild was able to enjoy an economic gain and profit from the unauthorized use of the Birkin mark. 
Rothschild's Arguments
Throughout the case, Rothschild continued to argue that his MetaBirkins NFTs were protected under the First Amendment to the U.S. Constitution, comparing his digital works of art to that of Andy Warhol's style exhibited in his iconic 1961-1962 series of Campbell's Soup Cans.
Specifically, Rothschild argued a fair use defense under the First Amendment – that what he's done with MetaBirkins is merely "selling the expression" of the Birkin bag, rather than trying to pass the artwork off as affiliated with Hermès in any manner. 
And that's where Rothschild, by and through counsel, based the heart of their case on – analyzing MetaBirkins as an "artistic expression" of the Birkin bag, which would fail under the landmark Rogers test.
Throughout the pleadings, Rothschild explained that the MetaBirkins NFTs were artworks that provided commentary "on the animal cruelty inherent in Hermès' manufacture of its ultra-expensive leather handbags," and that his MetaBirkin collection were "not handbags" and "carr[ied] nothing but meaning" in looking for leather alternatives.
He wanted the Court to acknowledge an artist's "general freedom to choose the topics they address" and the ability to "depict objects that exist in the world as they see them."
Last May, the Court rejected a Motion to Dismiss filed two months prior, which allowed the Hermès lawsuit to move forward. 
What's the Legal?
In cases like these that involve trademark infringement claims, the Rogers test is most often applied. Under the landmark SCOTUS case, Rogers v. Grimaldi ("Rogers"), the court held that the use of an established trademark in an artistic work is actionable only if the use of the mark:
Has

no "artistic relevance"

to the underlying work 
OR
Explicitly misleads as to the source

of content of the work. 
While most courts require that second element of Rogers to consist of an "overt claim" (something extra that tips the scale), the Ninth Circuit has continued to uphold that the "use of a mark alone may explicitly mislead consumers about a product's source if consumers would ordinarily identify the source by the mark itself."
A California federal judge in the ongoing Yuga Labs, Inc. v. Ryder Ripps case previously held in a December 16 Order that the Ninth Circuit "only applies the Rogers test when 'artistic expression is at issue,'" and requires defendants like Ripps and Rothschild to make a "threshold showing that [their] allegedly infringing use is part of an expressive work protected by the First Amendment."
The Landmark Decision
During the year-long trial, a blockchain expert testified that Rothschild had at the time, made around 55.2 ETH (approx. $87,700 USD as of press time) from the sale of MetaBirkin NFTs.
However, there is an argument that Rothschild's last chance at really capturing the jury was hurt by a last-minute setback on the first day of trial, when the Court ruled that a key expert witness for Rothschild was not allowed to testify before the jury. 
That expert witness was famed art critic Blake Gopnik, who authored Warhol's 2020 biography. Hermès had argued in its court filings that Gopnik shouldn't be allowed to testify because his expertise in art history wasn't based on reliable data or a clear methodology – and that anything he would be speaking on would be based on matters of public record. 
Wednesday's verdict awarded Hermès $133,000 USD in damages, finding that Rothschild's MetaBirkins digital collectibles were not considered "protected speech" under the First Amendment – a landmark ruling. 
And one that is far from over, according to Rothschild.
"Great day for big brands. Terrible day for artists and the First Amendment," said Rothschild lead counsel Rhett O. Millsaps II.
Next Up: Yuga Labs v. Ryder Ripps
In other news, the second hottest legal battle involving Yuga Labs and California street artist, Ryder Ripps, rendered a decision in one of the two lawsuits Yuga has brought before the court – specifically, RR/BAYC developer Thomas Lehman. 
Read about Yuga's settlement with Lehman and why there might be something more problematic at play. The original lawsuit against Ripps is still ongoing and will also establish the second-ever ruling on trademark infringement and digital collectibles. 
Other active cases in litigation that center on NFTs and intellectual property law, include Nike v. StockX and Jack Daniel's Properties v. VIP Products, which, collectively, will help to expand out the parameters first established here in Hermès. 
For more Web3 related news and the original source of this article, please visit Hypemoon.