Kyrie Irving Reveals He Felt "Very Disrespected" by the Nets, Following Move to Dallas Mavericks
Saying he felt "really wanted" by the Mavericks.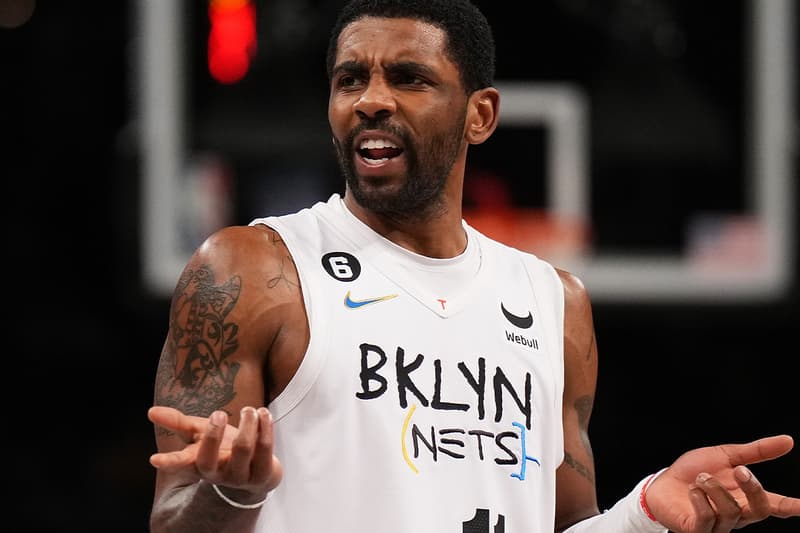 Kyrie Irving spoke about his decision to leave Brooklyn Nets and go to the Dallas Mavericks after his first practice with the new team. Irving revealed that he felt "really wanted" by the Mavs, a stark contrast from feeling "very disrespected" in his turbulent 3.5 years with the Nets organization.
During the post-practice press call, Irving revealed that the decision to leave ultimately came down to wanting to be at a place "where I'm celebrated and not just tolerated or just kind of dealt with in a way that doesn't make me feel respected." He added,
"There were times throughout this process when I was in Brooklyn where I felt very disrespected and my talent — I work extremely hard at what I do. No one ever talks about my work ethic, though. Everyone talks about what I'm doing off the floor, so I just wanted to change that narrative, write my own story and just continue preparing in the gym, and now that I'm in Dallas, just focus on what I control."
The trade sees Irving matchup with fellow All-Star Luka Doncic, pairing fans are excited to see on the court. Irving averaged 27.1 points and 5.8 assists in the 143 games for the Nets. While his stats are one to highlight, most of his successes during his tenure with the Nets was overshadowed by his vaccination controversy. When it came down to requesting the trade, he said,
"I'm not the person to really speak on names and go to someone behind their back and try to leak stuff to the media.

That's never been me. Now I've been an audience member, watching people say things about me that ultimately just fall off my shoulder. I'm really in a place that I'm grateful that I got to grow into over the last year and a half, two years. Spending time away from the basketball court gave me time to really appreciate life in a new way, and I just know I need healthy boundaries, especially in this entertainment business. There's a lot of disrespect that goes on with people's families, with their names, and I'm just not worth it, so it's nothing personal against any of those guys, against the front office.

It's just what I'm willing to accept, and I took a chance. Luckily and fortunately the Dallas Mavericks picked me up."
Irving does, however, call out the lack of "transparency and honesty from people in the front office," as it was a major contribution to his decision to leave. He claims that he has done what he could with the Nets, " I left them in fourth place. I did what I was supposed to do, took care of my teammates, was incredibly selfless in my approach to leading, and I just want to do all the right things for myself."
Irving will make his Dallas Mavericks Debut on February 9 against the Los Angeles Clippers.
Kyrie says he's happy to be a place where he feels wanted. He says he felt tolerated and disrespected at times in Brooklyn. pic.twitter.com/bESsCwrrGz

— Ohm Youngmisuk (@NotoriousOHM) February 7, 2023
In other sports news, Tom Brady has given a major post-retirement career update.