Lakers GM Rob Pelinka Explains Reasoning Behind Trading Russell Westbrook
"When something's not working as a general manager, it's your job to fix it."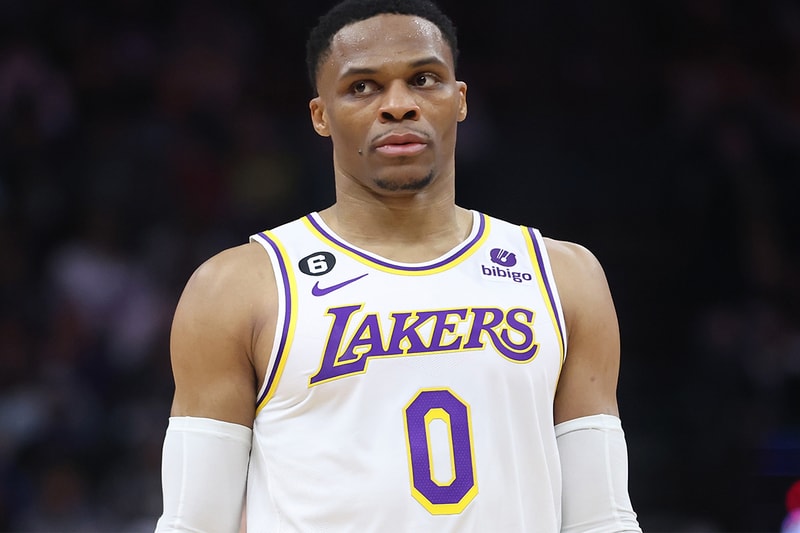 Last week's NBA trade deadline saw many big moves made. One of the most talked about trades included the Los Angeles Lakers' decision to do a three-team trade to send Russell Westbrook to the Utah Jazz.
In a recent interview with SportsNet, Lakers GM Rob Pelinka spoke about why he decided to trade Westbrook. Throughout the season, fans have chimed in, expressing their opinions on whether or not Westbrook should stay with the Lakers. It comes as no surprise that Westbrook has had some unflattering comments directed to him while he was on the Lakers. With the trade, it only confirmed that the issues went beyond what was happening on the court. The new deal saw the Lakers gain D'Angelo Russell, Jarred Vanderbilt and Malik Beasley for Westbrook. Pelink gives a full explanation as to how he decided on the move stating,
"I think when we made the Russell Westbrook trade, we did it with the hope of bringing a championship, having a big 3. And clearly, we fell short of that. But when something's not working as a general manager, it's your job to fix it.

No one has a perfect track record. But when you feel like a team isn't performing the way it's supposed to you gotta rearrange the parts. And that was sort of what we did at the trade deadline."
Despite discussing the trade, Pelink spoke highly of Westbrook, "Now that said, Russell Westbrook was a consummate professional and had great games as a Laker. And we enjoyed having him as a Laker." Only time can tell if the Lakers will become a championship contender this year.
"When you feel like a team isn't performing the way it's supposed to you gotta rearrange the parts." Rob Pelinka talks about the trade deadline, preparing for the future, and more. pic.twitter.com/lAqr3kdHsb

— Spectrum SportsNet (@SpectrumSN) February 14, 2023
In other sports news, Giannis Antetokounmpo has filed for three trademarks.