LVMH Sales Are Slowing Down, But Chairman Bernard Arnault Remains "Quite Confident"
The group's fourth-quarter revenue grew by only 9%, marking its first single-digit quarterly growth report since 2020.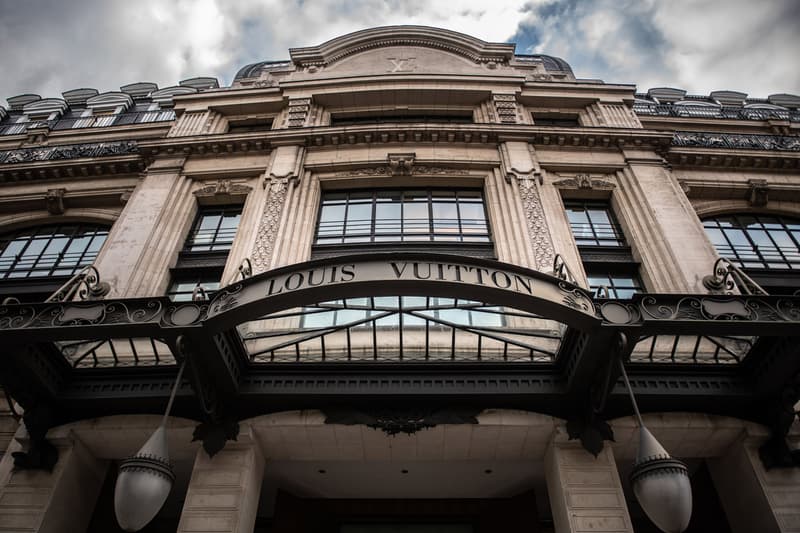 LVMH Group, which owns brands including Louis Vuitton, Dior and Tiffany & Co., reported that its fourth-quarter revenue grew by 9%, marking the first time that the luxury conglomerate's quarterly growth rate has slowed to single digits since 2020, according to Business of Fashion.
The figure represents a slowdown from a 20% growth rate in the first nine months of 2022, though it still exceeds financial analysts' estimates of 7% growth. Across the entire year, LVMH Group's revenue rose 23% to €79.2 billion EUR.
Impacted by regional lockdowns and quarantines in China, LVMH's organic revenue in Asia fell by 8% in the fourth quarter, and it was flat when compared year-to-year. According to LMVH's chief financial officer, Jean-Jacques Guiony, foot traffic in China was 85% lower than 2019 levels in December and even 40% below foot traffic in January of last year.
Despite the lowering growth figures, LVMH chairman Bernard Arnault said that he was "quite confident" about 2023. "There's been an extremely strong start to 2023…If the opening of China is confirmed, if it continues like this it should be a very good year," Arnault said during LVMH's first in-person conference in three years. "We will be able to grow, and keep growing our investments."
In the United States, revenue growth slowed to 7% in the fourth quarter, which Guiony said was due in part to the strength of the U.S. dollar in comparison to the euro, prompting customers to purchase luxury items abroad. In Europe, sales were up 22%, and in Japan, sales rose 29%.
"I'm not at all convinced there is a significant slowdown in U.S. demand. When you look at Sephora in the United States, the fourth quarter was the best of the year, and Sephora is quite a good barometer of what is happening in luxury," said Guiony via WWD.
While LVMH typically does not share the individual earnings for each brand, Arnault did disclose that Louis Vuitton reported annual sales of €20 billion EUR last year, confirming analysts' estimates the flagship label would be the first luxury brand to reach that figure. Meanwhile, Celine's sales have doubled to more than €2 billion EUR since Hedi Slimane became creative director five years ago.
Elsewhere, a Supreme x UNDERCOVER collaboration is expected to arrive soon.