Tom Brady Announces He Is Officially Retiring, for Good This Time
"Thank you, guys, for letting me live my absolute dream. I wouldn't change a thing."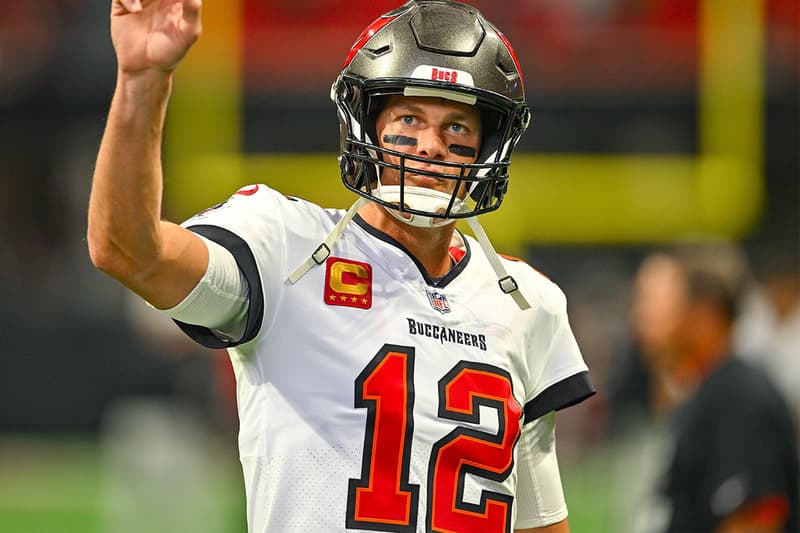 NFL legend and GOAT quarterback Tom Brady is saying goodbye to the game, this time "for good" as he announces his official retirement.
For the past 23 seasons, Brady has made a name for himself as one of the world's most decorated athletes and NFL players. Brady took to social media to make his announcement in a short video. He said,
"I'll get to the point right away. I'm retiring, for good."
At age 45, Brady makes his exit from the NFL after 23 years, winning seven Super Bowl Championships, a record in the league. He finishes his career at the top of the list for almost all major passing statistics in his category and until he retired, was the oldest active player in the NFL. He retires as a Tampa Bay Buccaneer, spending three seasons in Florida with his prior 20 seasons with the New England Patriots. He announced his retirement last season, but decided to return for another season with the Buccaneers for the 2022-23 year. Despite returning to the field, he finished on the worst season of his professional year, finishing with an 8-9 record and losing in the wild-card round in the playoffs against the Dallas Cowboys. While that was the case, Brady still threw the third most passing yards in the league at 4,694 and a 66.8% completion.
As the only player in the league with seven rings and five Super Bowl MVP titles, he will always be remembered as the GOAT, cementing himself in NFL record including most wins, most passes, most completions, most yards and most touchdowns, both in the regular season and in the postseason. His message to his fans sees Brady leaving the game full of gratitude having lived out his dream. He bids goodbye in the video,
"Good morning, guys. I'll get to the point right away. I'm retiring for good.

I know the process was a pretty big deal last time, so when I woke up this morning I figured I'd just press record and let you guys know first. So I won't be long-winded. I think you only get one super emotional retirement essay, and I used mine up last year. So, really, thank you guys, so much, to every single one of you, for supporting me.

My family, my friends, teammates, my competitors, I could go on forever, there's too many. Thank you, guys, for letting me live my absolute dream. I wouldn't change a thing. Love you all."
Watch his full statement below.