The World's Most Fashionable Sport: How Tennis Went Against Tradition
From Lacoste to Fila and Nike to Diadora, these brands went against the standard and pushed tennis onto fresh grounds that altered the sport forever.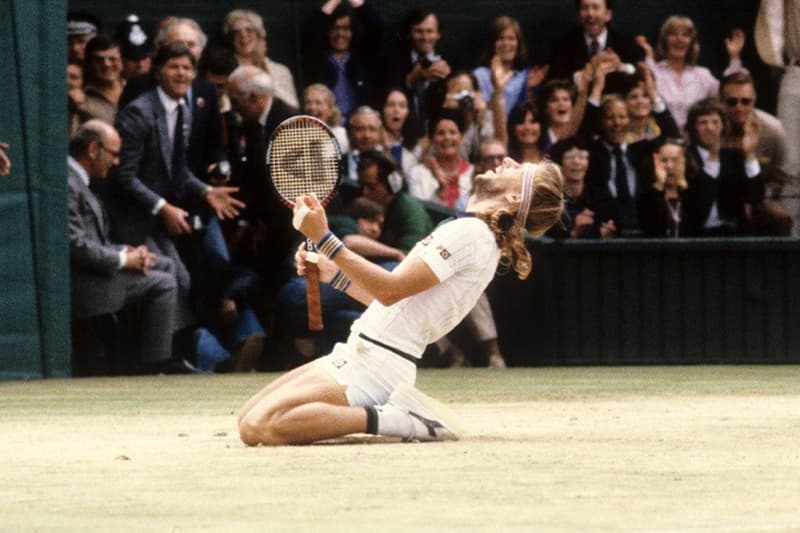 In the world of tennis, stakes are high at all times. From the Australian Open that just wrapped up to Grand Slam tournaments around the globe, players are constantly striving to take home acclaimed titles that place them on the sport's prominent pedestal. Fashion's evolution for both men and women on the court is not to be ignored, and its development into the present proves that tennis deserves the title of the world's most fashionable sport.
When court tennis was introduced as a co-ed sport in the late 1870s, the pastime was ideal for upper-class men and women to meet their next partners. This was reflected in the style that dressed casual players at the time, often keeping sport-ready attire sleek and refined. While uniforms were often impractical and restrictive, elegance was kept at the forefront through structured blazers, form-fitting trousers, tight corsets, and floor-length skirts. As the sport grew in popularity, sportswear moved forward with the times, and style developed with modernized variations that left dated standards behind.
As mobility was often questioned, function slowly became a prime focus for brands, designers, and manufacturers alike. The turn of the century saw the rise of women challenging the conservative tennis system, searching to defy regulations through a renewed gametime wardrobe that allowed for agile movement and increased comfort while in motion.
Menswear also saw a range of alterations, one of the most notable ignited by French tennis star René Lacoste. Nicknamed "the crocodile" due to his boundless technical abilities on court, the player designed the quintessential polo shirt, removing full-length buttons and replacing constrictive long sleeves with shorter variations. In addition, flexible collars allowed for increased neck protection and kicked off a new age for the sport. René Lacoste launched his eponymous label in 1933, embroidering every design with the brand's staple crocodile emblem. The garment soon became an essential part of rebellious subcultures on a global scale, and Lacoste continued to dominate the court by dressing players in upgraded attire that boast dapper accents inspired by original outlines.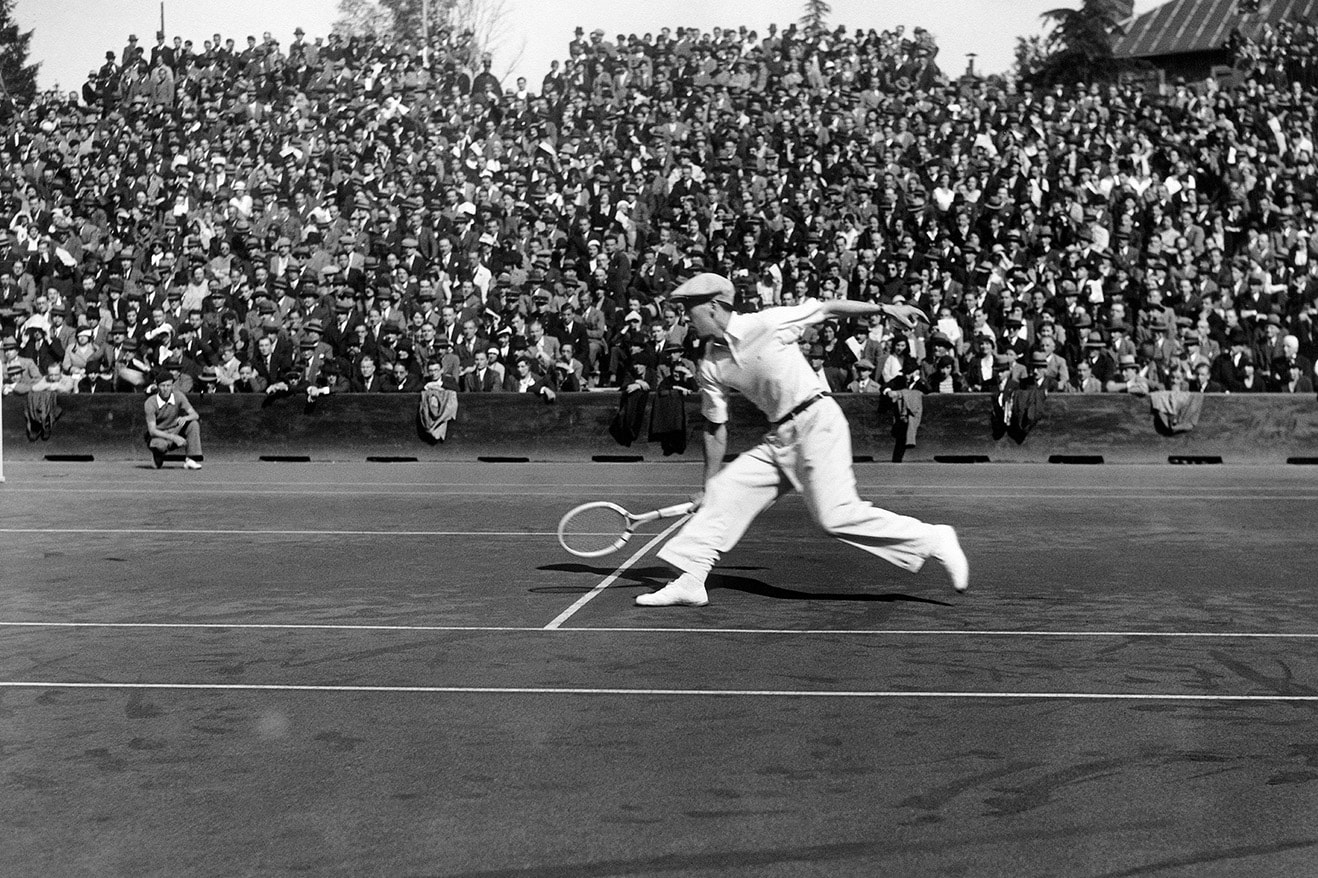 Fila made its own mark decades later, debuting its "White Line" Collection in 1973 that paid tribute to the abolished on-court rule that was present decades prior. In the early ages of tennis, players were only allowed to wear all-white suiting to avoid athletic stains during match time. Although designers deviated from the clean tone once the regulation was terminated, Fila's "White Line" pushed it under the tennis limelight once again.
The brand initially focused on sleek knitwear and hired managing director Enrico Frachey to expand its contemporary line of athleticwear, which interested Fila at the time. Fila redefined the meaning of classic tennis gear by stamping every garment with its symbolic red and navy hues, making its way into the privileged world of tennis by partnering with world-class player Bjorn Borg in 1975. The vintage tennis aesthetic was primarily introduced by Fila and adorned the backs of various legendary athletes in the years that followed, including Boris Becker and Monica Seles. While several brands have swooped in to take the crown, Fila continues to stand strong on and off the court and maintains its presence as a revolutionary label in the sport.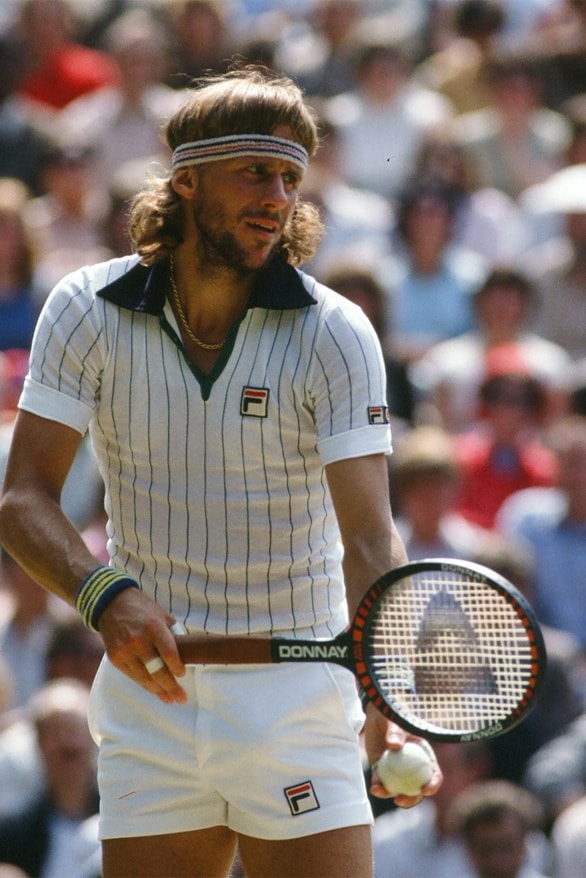 Third on our list is Nike, which made its tennis debut by infamously signing Ilie Năstase in 1973. This pushed the (at the time) emerging label into global recognition while simultaneously challenging gender standards and outfit regulations on athletic playgrounds. Nike has continued to deliver innovative textiles and designs throughout its years on the field and has rooted itself in distinctive footwear and apparel that boasts loud color schemes and modern technology. Later tapping John McEnroe, Andre Agassi, and Serena Williams — to name a few — the Swoosh imprint went on to make history with its refreshed kicks that enhanced on-court performance. From the Nike Air Ace to the Nike Air Play and the genre-defying Nike Air Tech Challenge, the brand swiftly became the one to watch and hasn't slowed down since.
Finally, we have Diadora, an emblematic figure in the tennis scene that has continued to propel itself onto new ground since it transitioned into the sportswear industry in the early 1960s. The Italian imprint stepped into the sport with an eye for high-end craftsmanship and professional tailoring, erupted by its partnership with Bjorn Borg after he parted ways with Fila.
Known as one of the greatest players in history, Borg was nothing short of a boundary-breaker, and his union with Diadora allowed for the redefinition of traditional tennis motifs. In addition, the association permitted Diadora to continue its journey into footwear with the release of the "B.Elite," which took the industry by storm and became a staple for young fanatics.
The brand had introduced the Elite Trainer in 1976, kickstarting the cult status it still holds onto today, and paving the way for Borg's signature model to become an instant classic. It arrived with upgraded technology that crossed boundaries, featuring lightweight leather uppers, grip-enhancing carbon-injected sole units, and an automatic lacing system for prompt game-ready performance. Diadora continued to jump from strength to Strength and established itself as a dominant force in the '90s that only saw one way up. The brand's B.560 sneaker was a clear marker of its success throughout this period and was doused in Diadora's authentic heritage infused with its sport-ready DNA. The infamous footwear model made its official return to the footwear market in the summer of 2022 and features vintage accents that give it a victorious identity.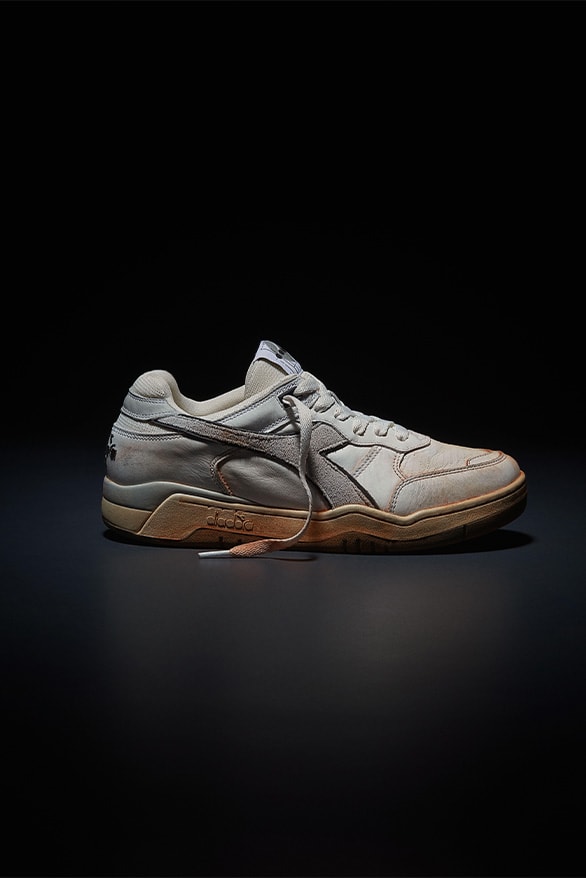 Although numerous brands have made their mark, Lacoste, Fila, Nike, and Diadora have been undoubtable standouts, catapulting themselves onto tennis courts across the globe in distinct ways that set them apart from the crowd. The industry has shown steady advancements in regulatory practices and style through the decades while maintaining its core attributes in classic forms that channel modern-day elegance with competitive outlooks.
In case you missed it, (Di)vision FW23 "Dressed for Disaster" comes home after dark.