LeBron James Breaks the All-Time NBA Scoring Record
Moving past Kareem Abdul-Jabbar to claim the top spot.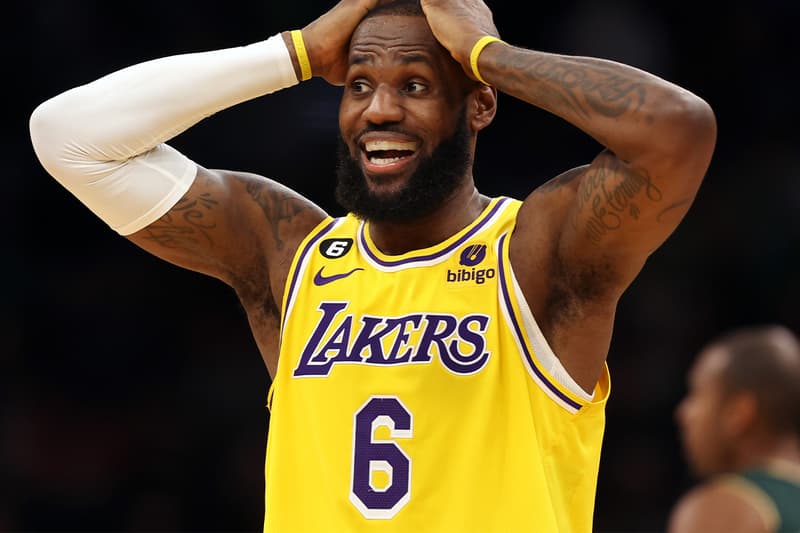 LeBron James has officially cemented himself as one of the greatest of all time to ever play the game of basketball. Entering into Crypto.com Arena tonight, James only had 36 points to surpass Kareem Abdul-Jabbar and become the all-time leading scorer in NBA history.
The stadium saw a lot of buzz, a-listers and over 200 media sitting front row to watch LeBron James break the record. James revisits the headband era, stepping onto the court with the titular accessory, setting the scene for the night. Abdul-Jabbar, who has held the record since 1984, sat courtside by the Lakers' bench to ring in the celebratory night.
In his 20th season, the 38-year-old's career longevity is not to be contested. This season, James averaged 30 points per game, despite missing 11 games this season. In the 43 games he played in the 2022-23 season, he scored 1,290 points, whereas Abdul-Jabbar scored just 748 points for the 1988-99 season. In the past, James told ESPN's Dave McMenamin, "The scoring record was never, ever even thought of in my head because I've always been a pass-first guy." Now, he has surpassed 38,387 points, cementing himself with a GOAT status. James is the only member of the 30K-10K-10K club and is the only player to ever reach at least 10,000 points, 10,000 rebounds and 10,000 assists. He was also the youngest NBA player to reach 10,000 points.
Just last week, James spoke on the record, "I think it's one of the greatest records in sports in general. I think it's up there with the home run record in baseball. It's one of those records that you just don't ever see or think would be broken."
In celebration of the historical moment, the game took a short pause for James to take at the moment with his family, friends and fans in the Crypto.com Arena. Abdul-Jabbar hands over the game ball to commemorate the moment, marking King James as the NBA's official all-time leading scorer.
In other sports news, LeBron recently spoke about the disappointment that the Lakers did not land Kyrie Irving.