Cardi B and Offset Are Reportedly Getting Their Own McDonald's Valentine's Day Meal
First spotted via leaked images that surfaced online.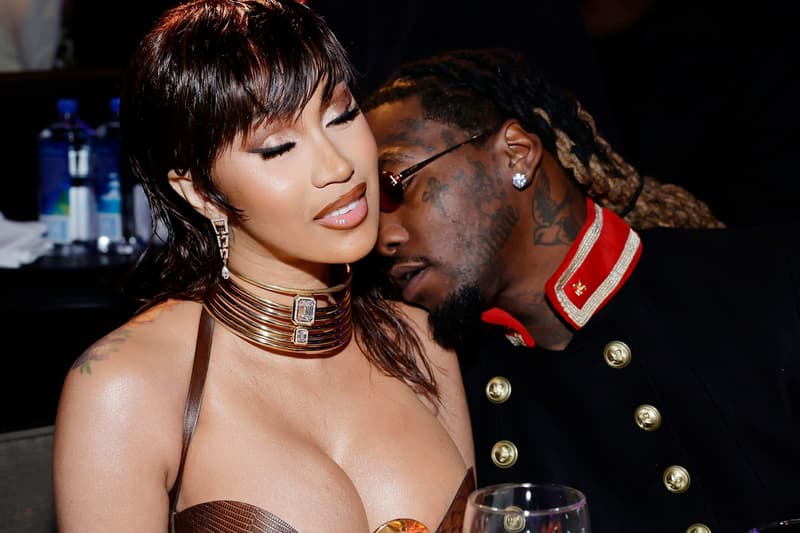 It appears that a Cardi B and Offset are receiving their own McDonald's meal for Valentine's Day.
A leaked image of the upcoming, "The Cardi B & Offset Meal" has made its way on social media, teasing fans of a new meal of the hip-hop couple. The image shows a cheeseburger and Quarter Pounder with cheese and a side of BBQ sauce, large fries, an apple pie, a large Coca-Cola and a Hi-C Orange Lavaburst. The news comes after it was reported that Cardi B and Offset have filmed a Super Bowl commercial for the fast food chain. A TikTok user took to social media to show off the promotional poster which sees the full meal on display as well as "The Cardi B & Offset Meal" titled above.
The upcoming ad for McDonald's would mark Cari B's second for the Super Bowl. While there is no word on when it will release, it is expected to arrive just in time for the Valentine's Day celebrations. The Super Bowl is set to kick off at 6:30 p.m. ET on February 12 at State Farm Stadium in Glendale, Arizona. Rihanna is headlining the halftime show while Kansas City Chiefs face off against the Philadelphia Eagles.
The Cardi B and Offset meal is coming to McDonald's soon! pic.twitter.com/zCjrlRjGWp

— Cuntology ??‍♀️ (@Bardiology_) February 7, 2023
In other F&B news, Shake Shack launched a new white truffle menu.