JW Anderson "Pinpoints His Own Obsessions" In an Eclectic FW23 Runway Show
Drawing from the world of Michael Clark Company and "British culture at large."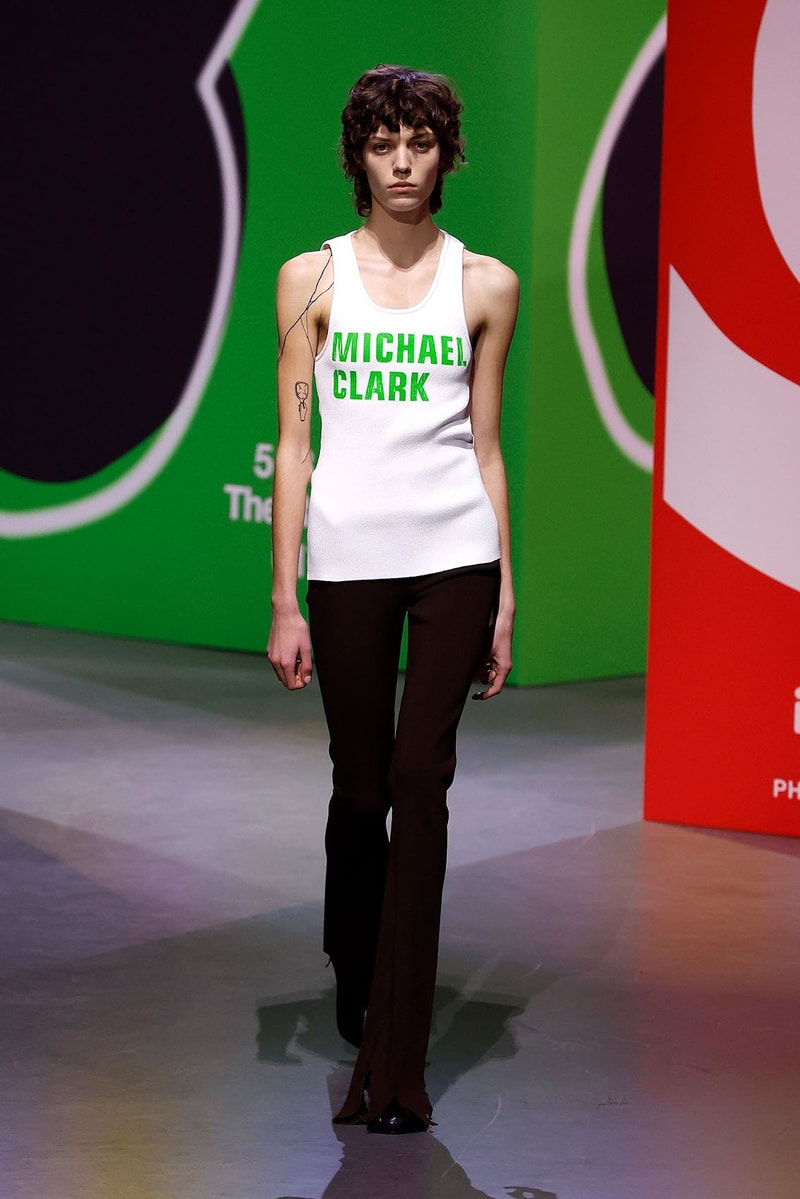 1 of 49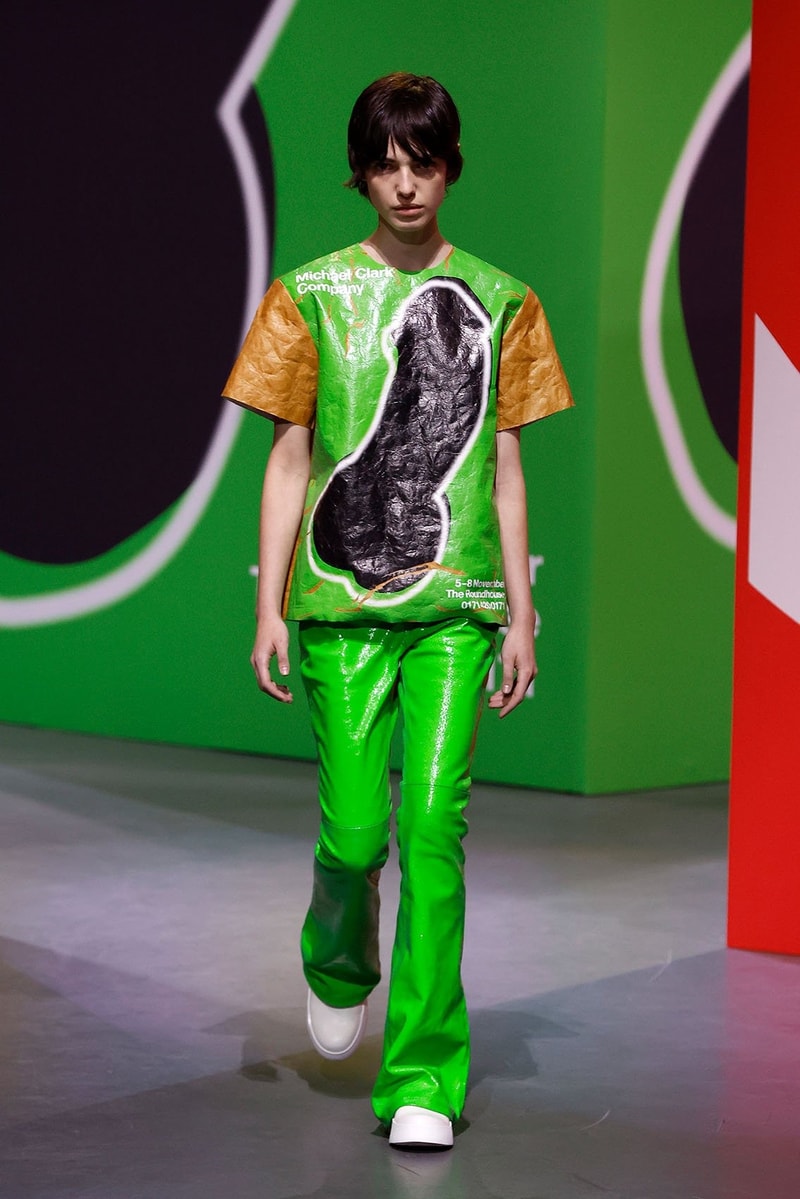 2 of 49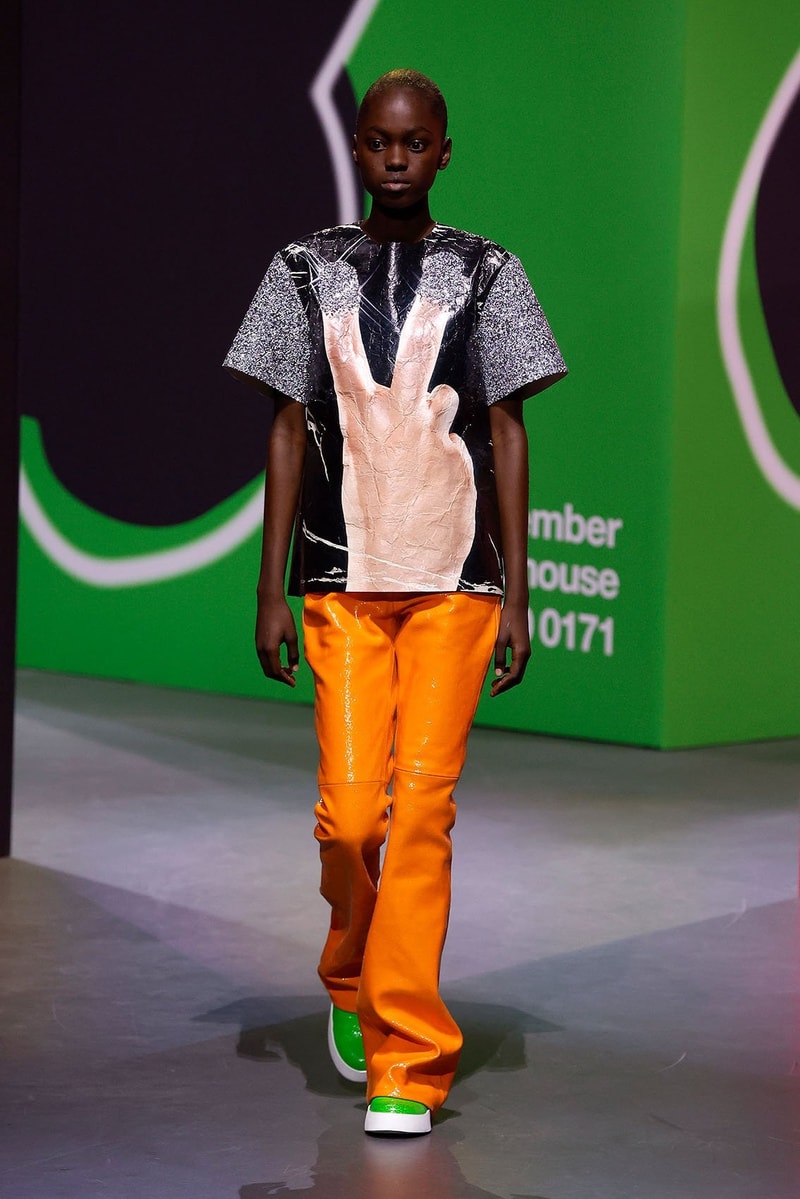 3 of 49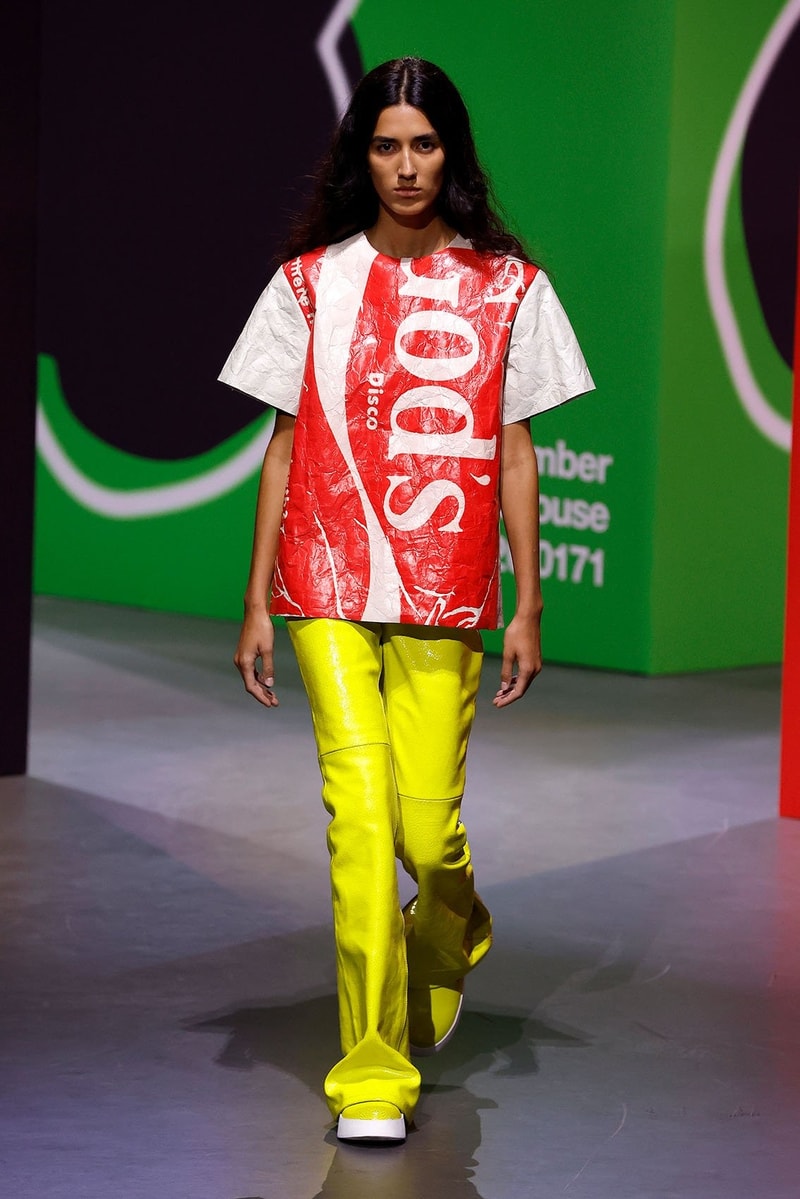 4 of 49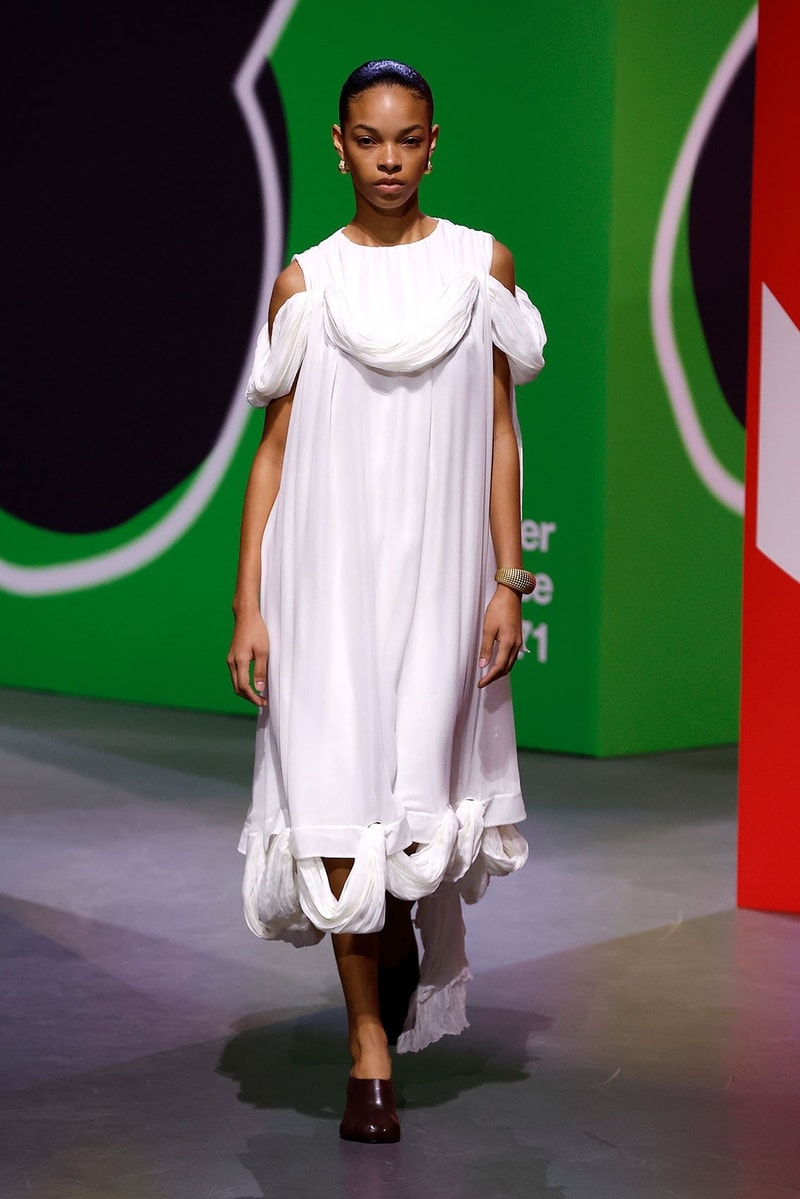 5 of 49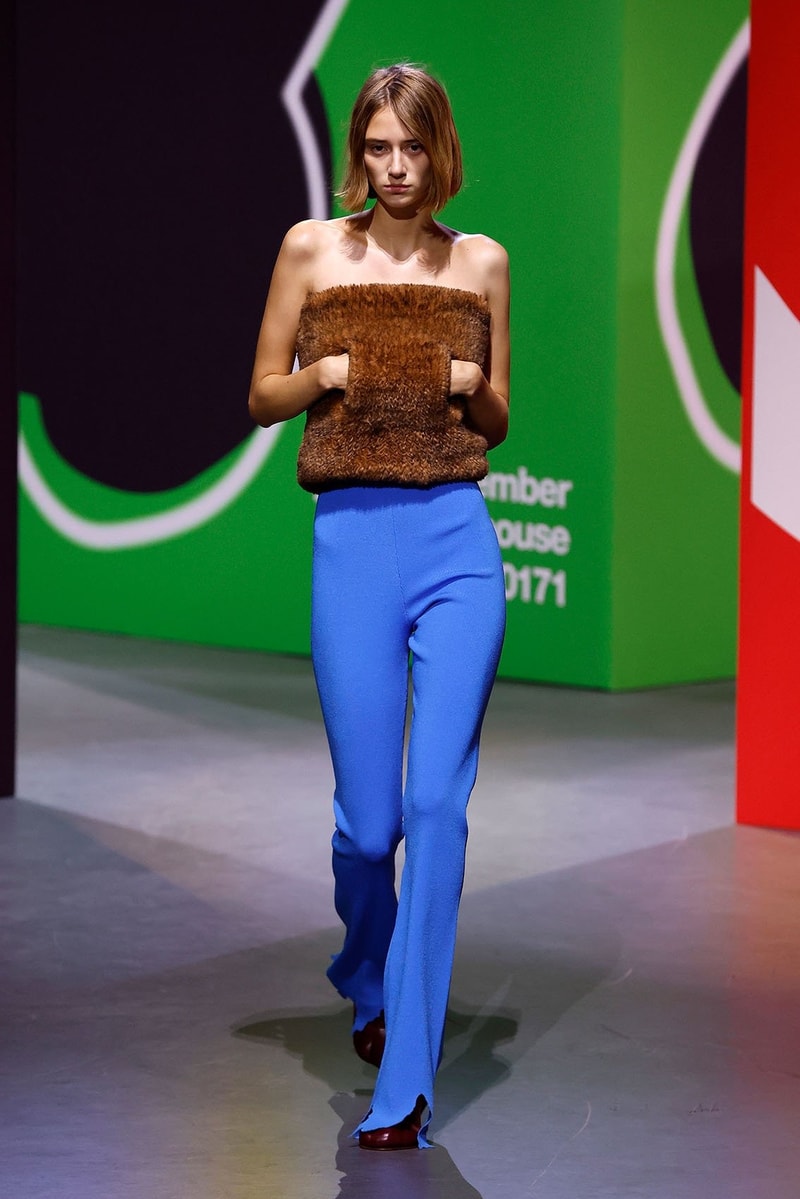 6 of 49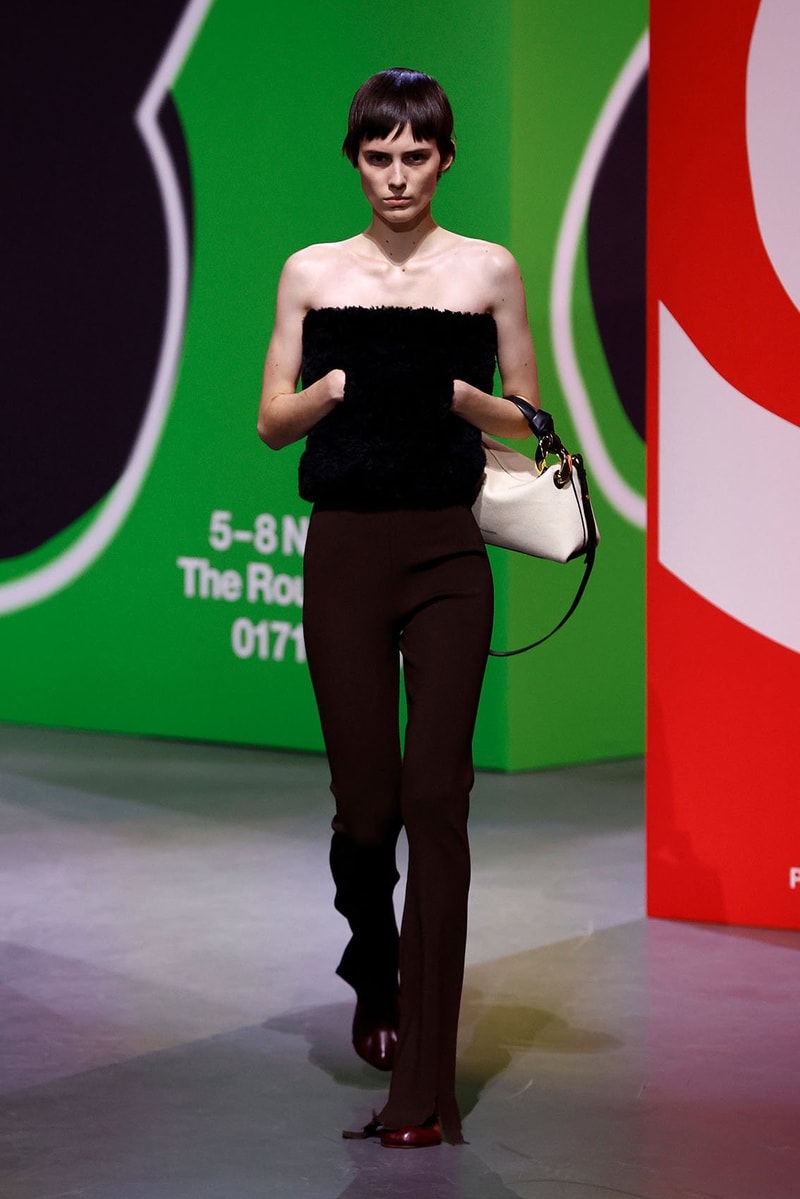 7 of 49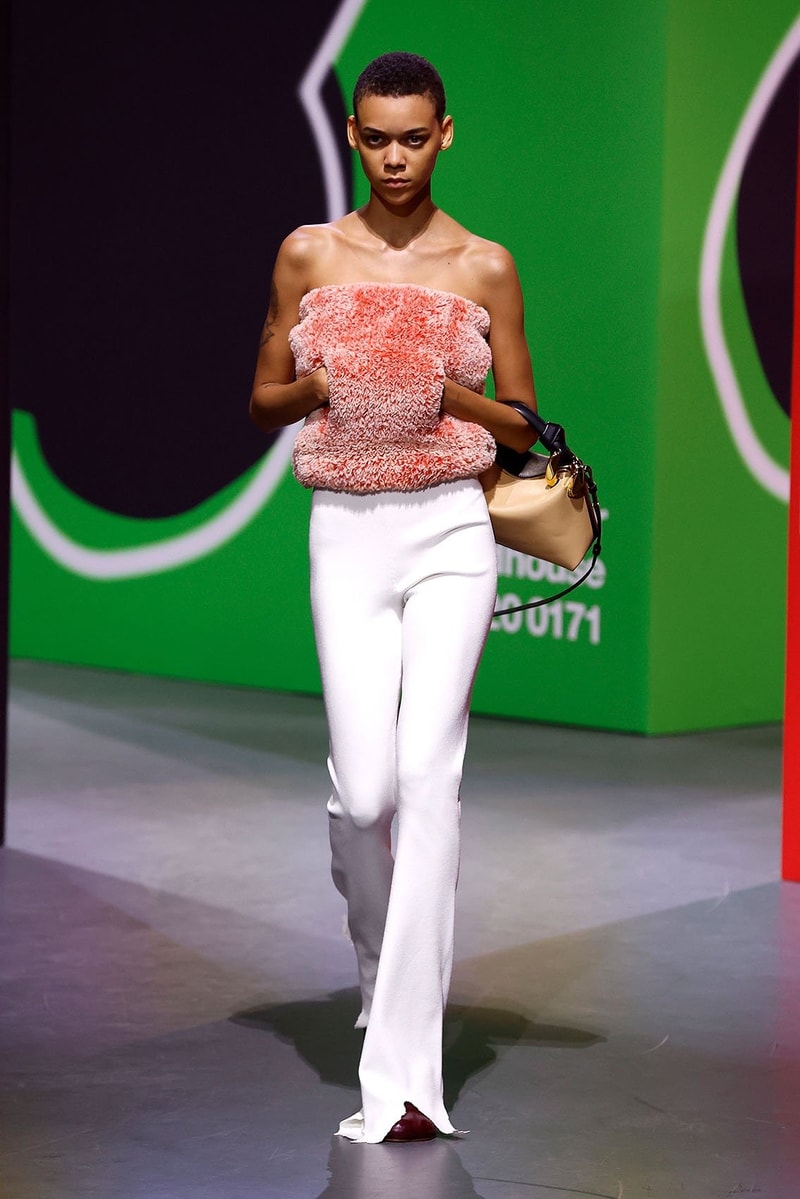 8 of 49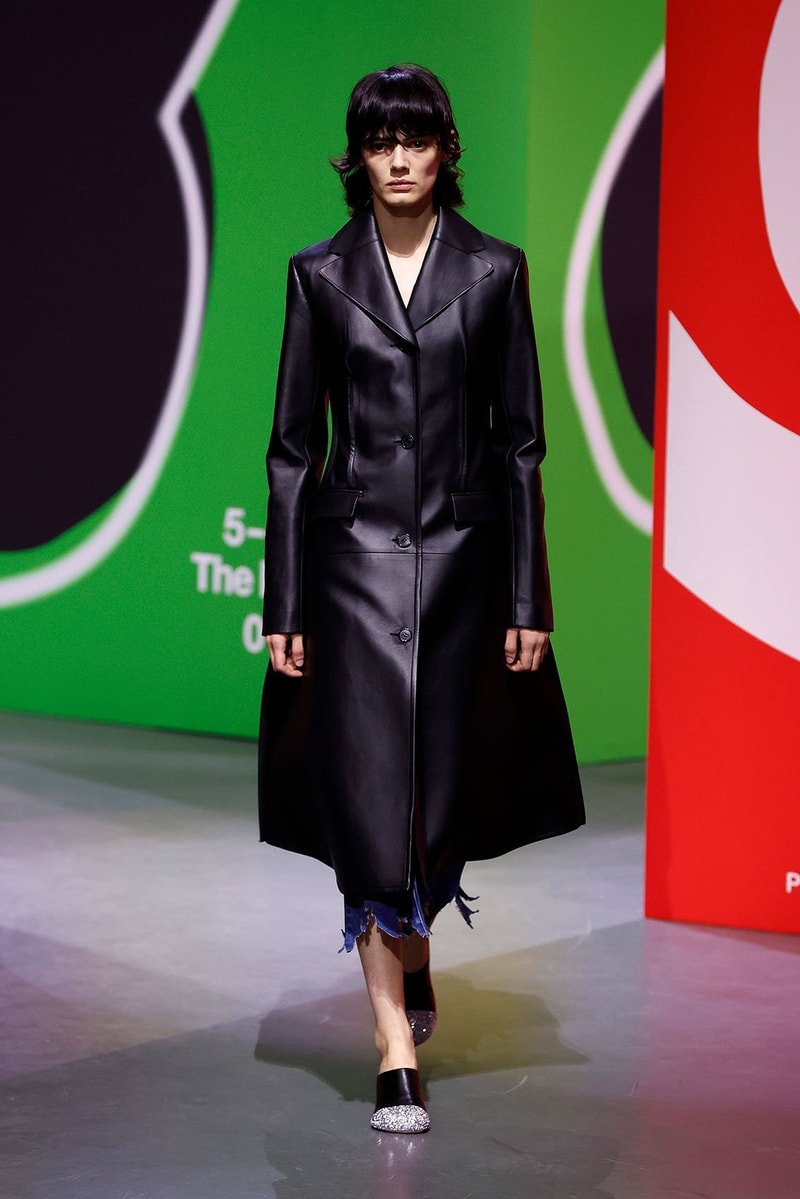 9 of 49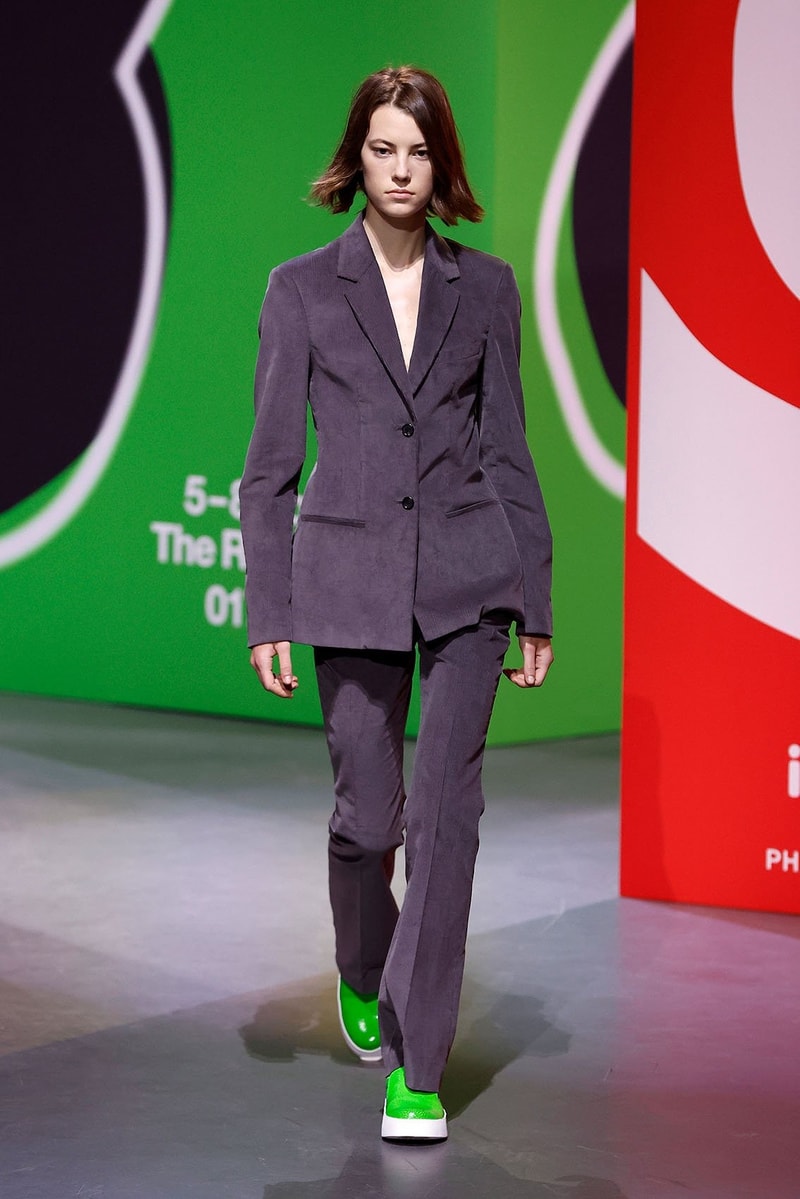 10 of 49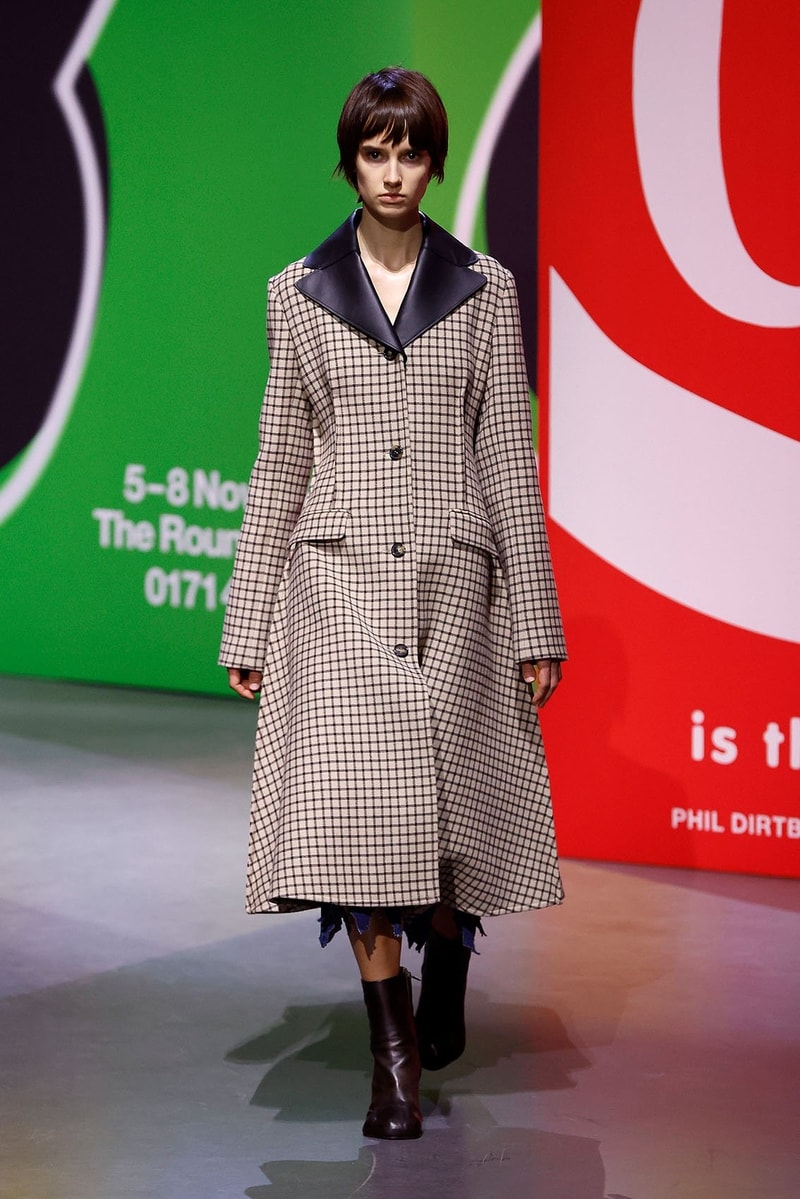 11 of 49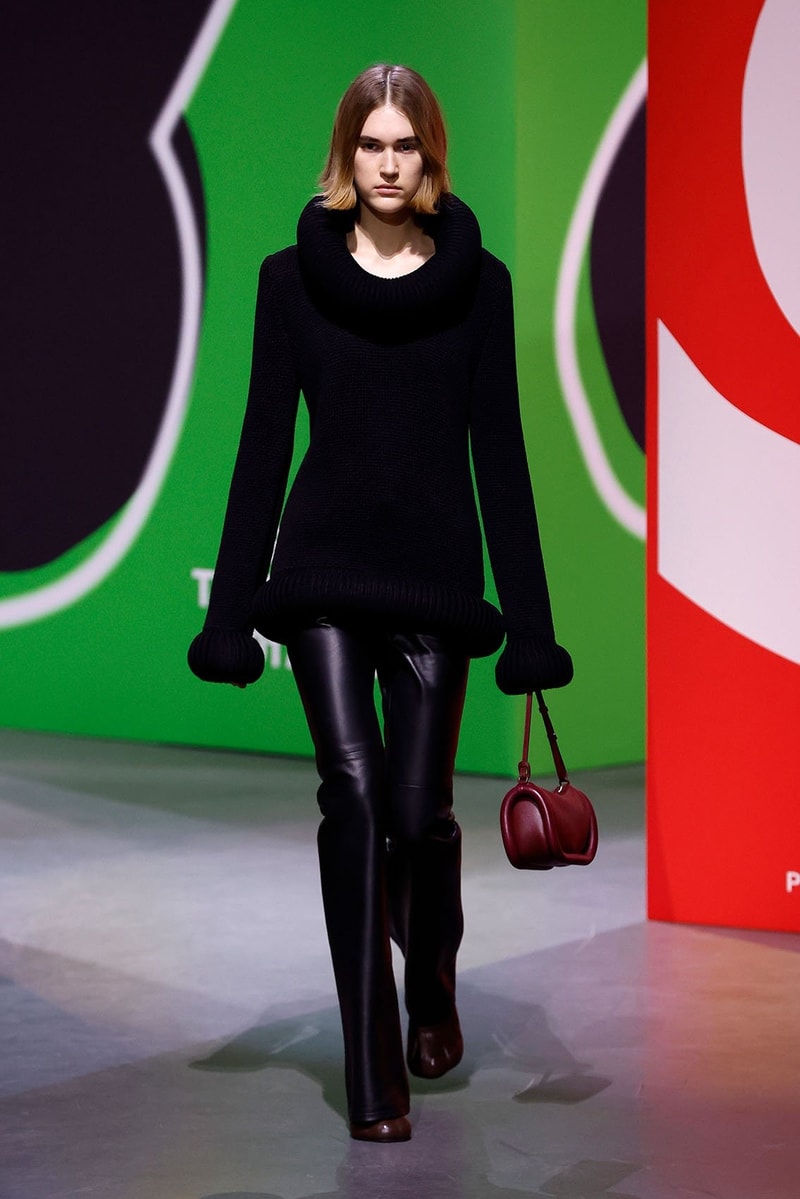 12 of 49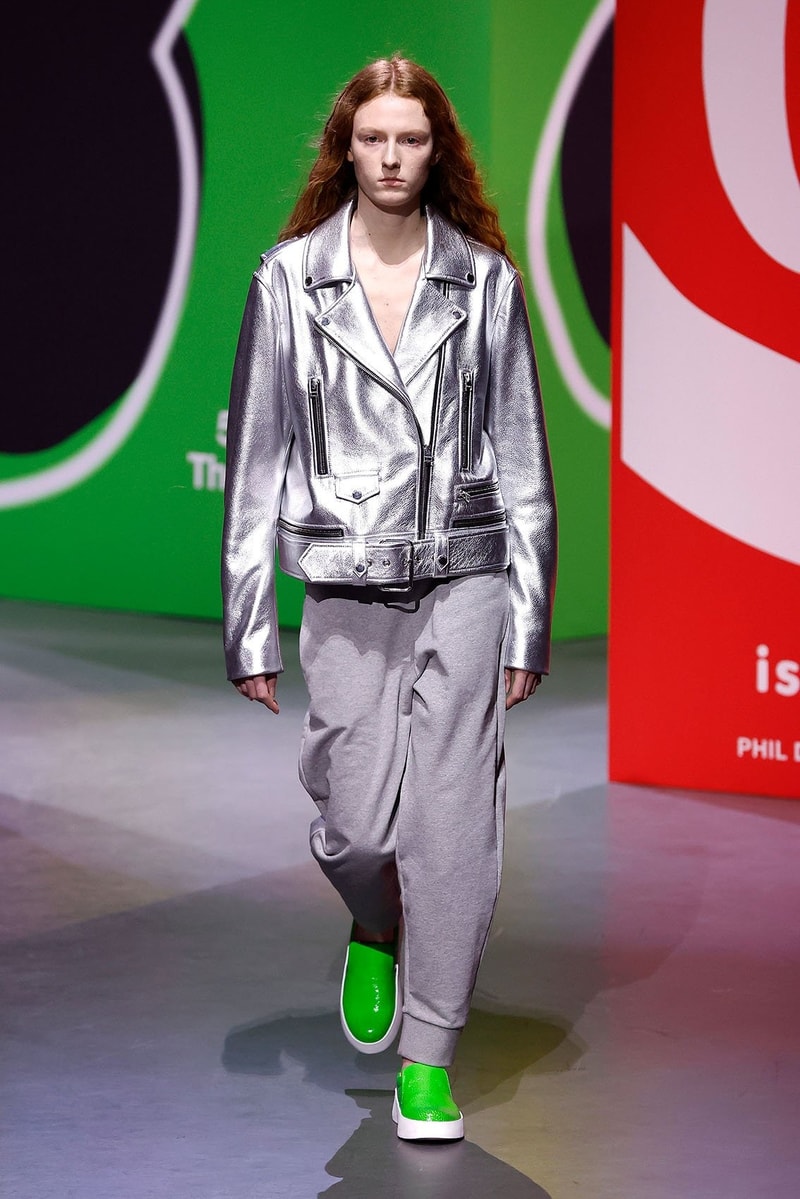 13 of 49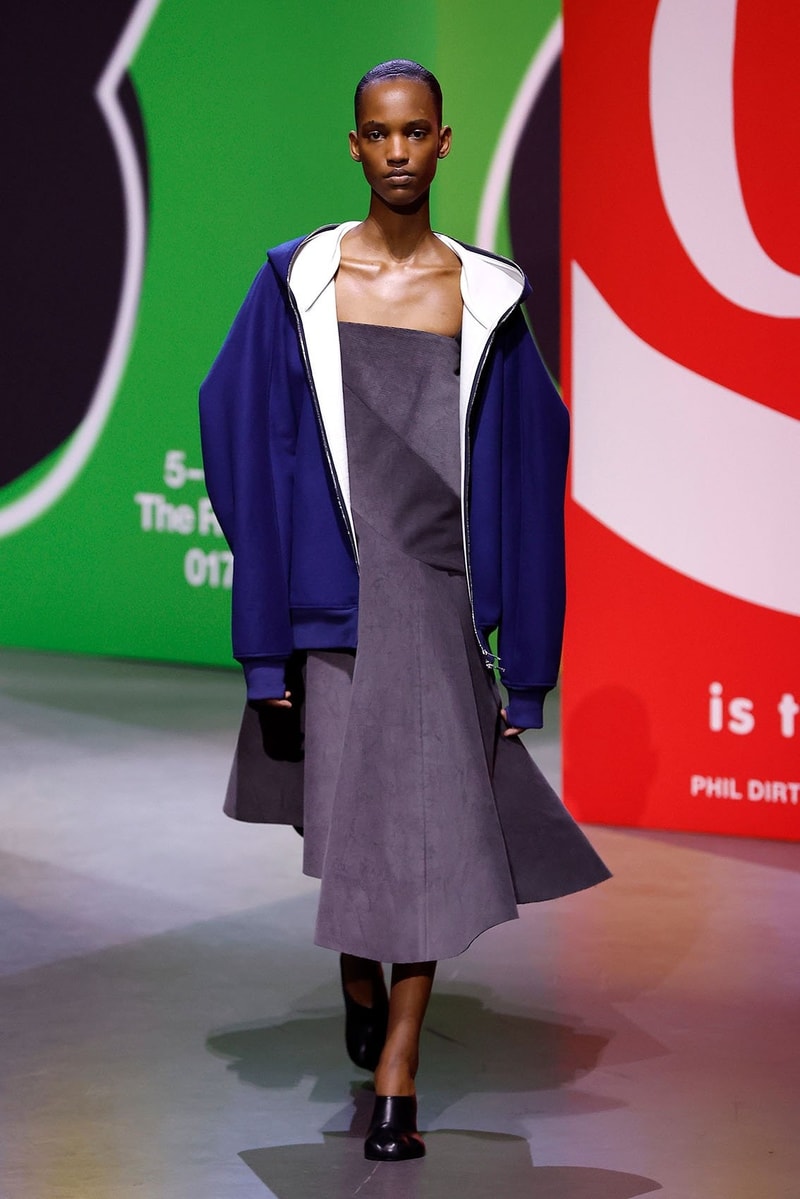 14 of 49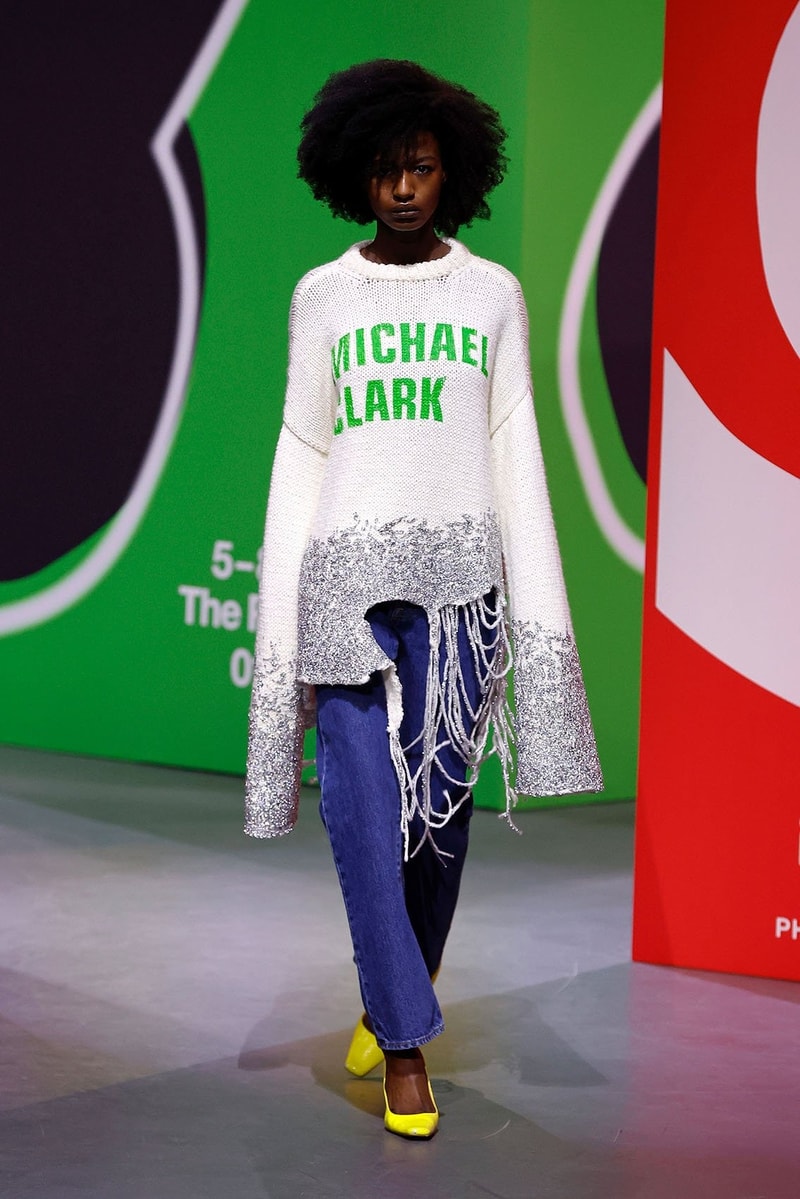 15 of 49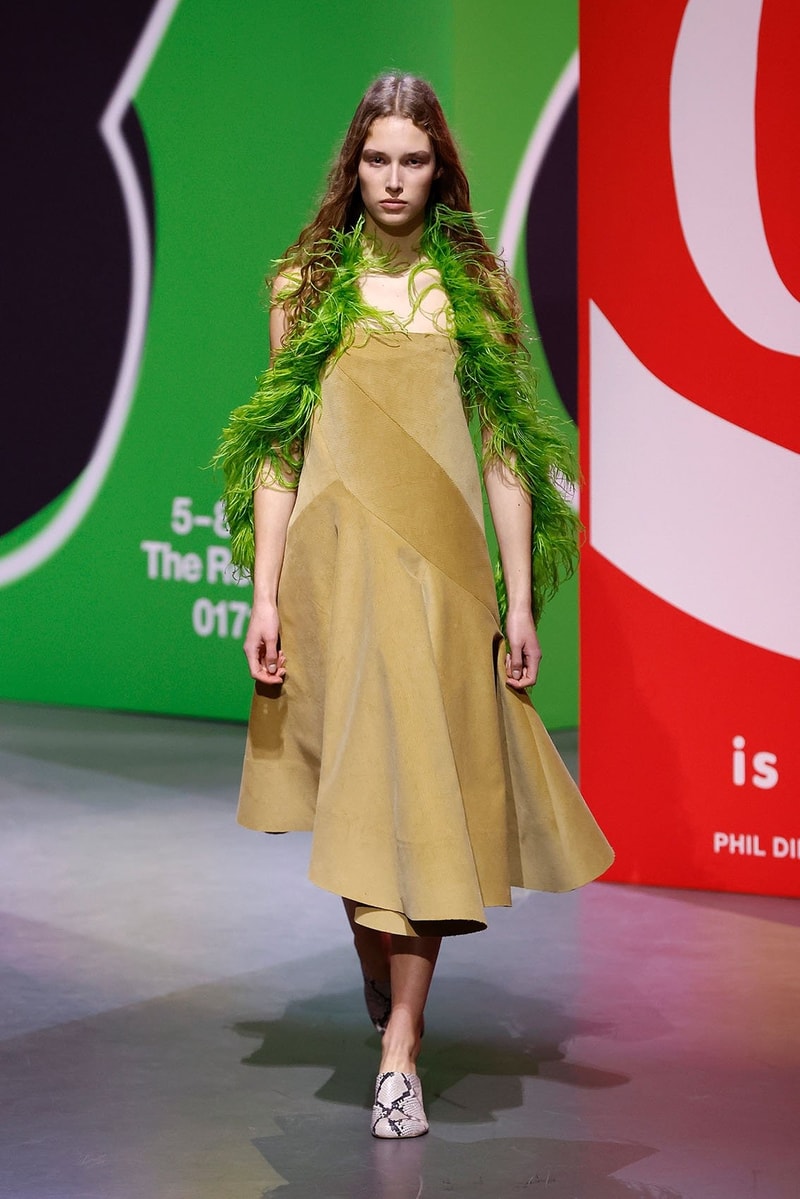 16 of 49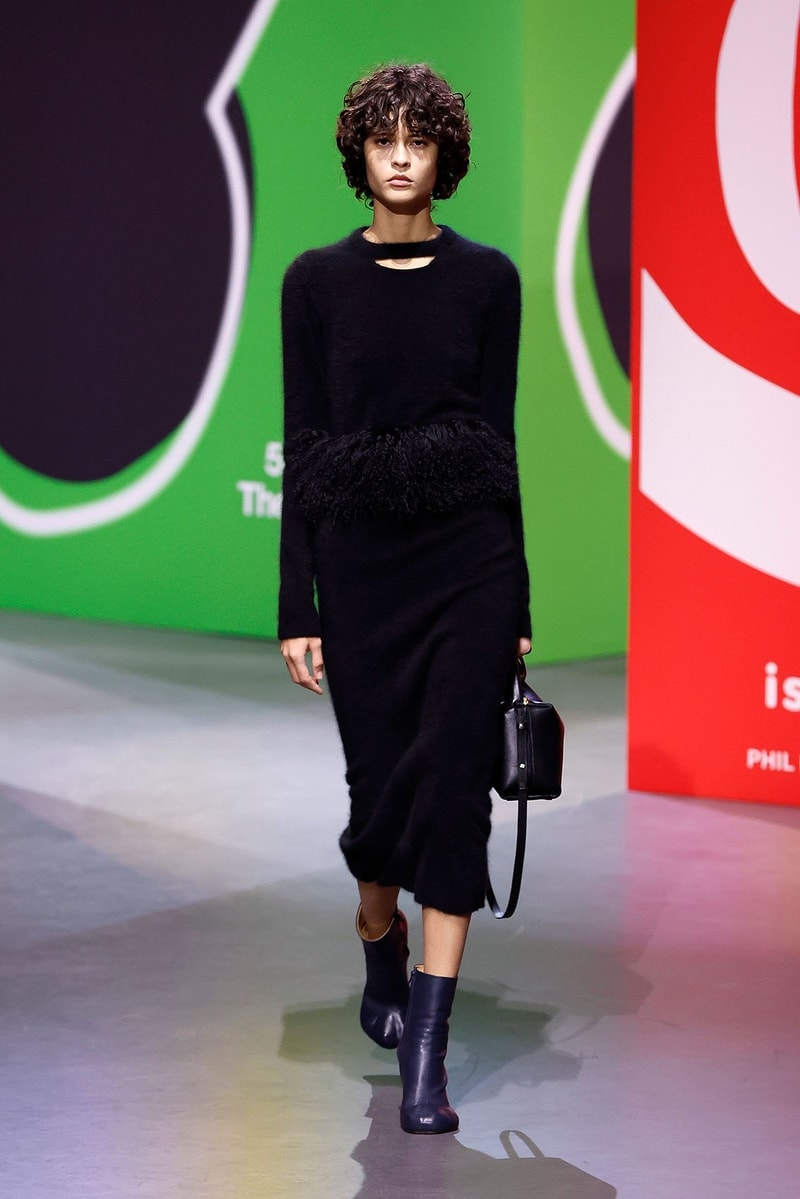 17 of 49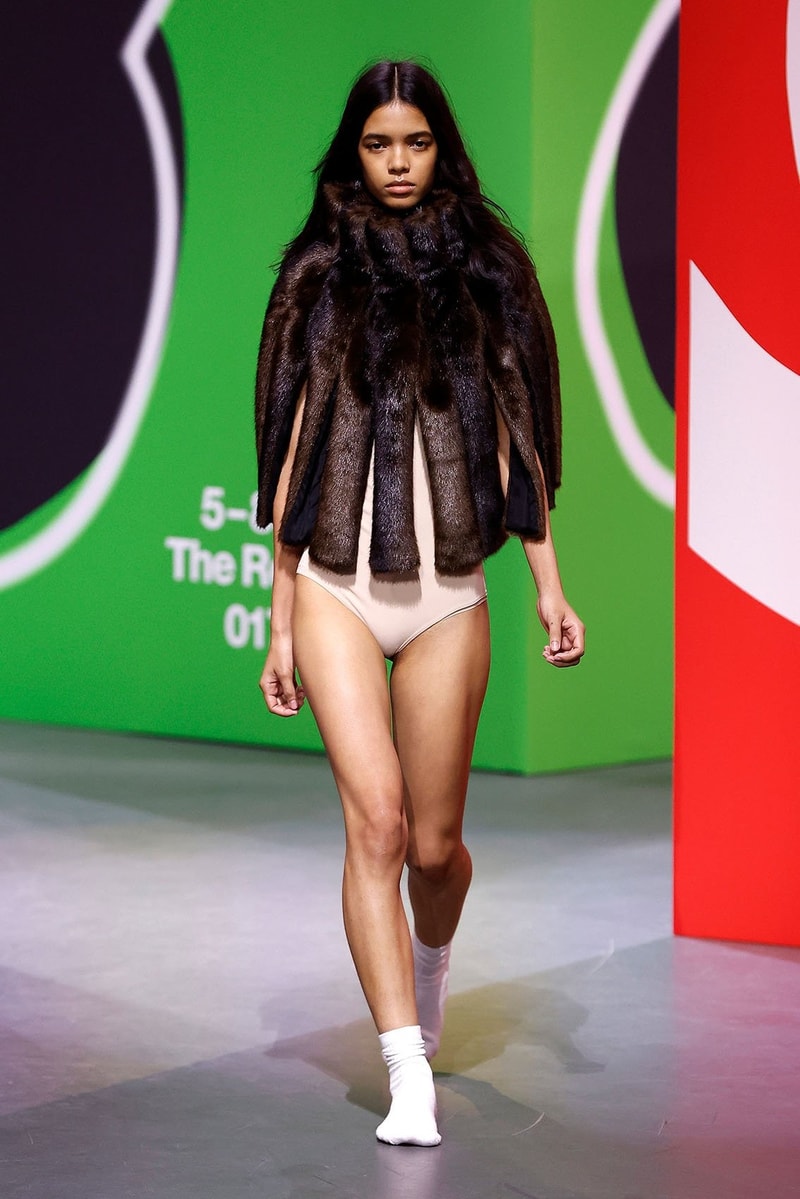 18 of 49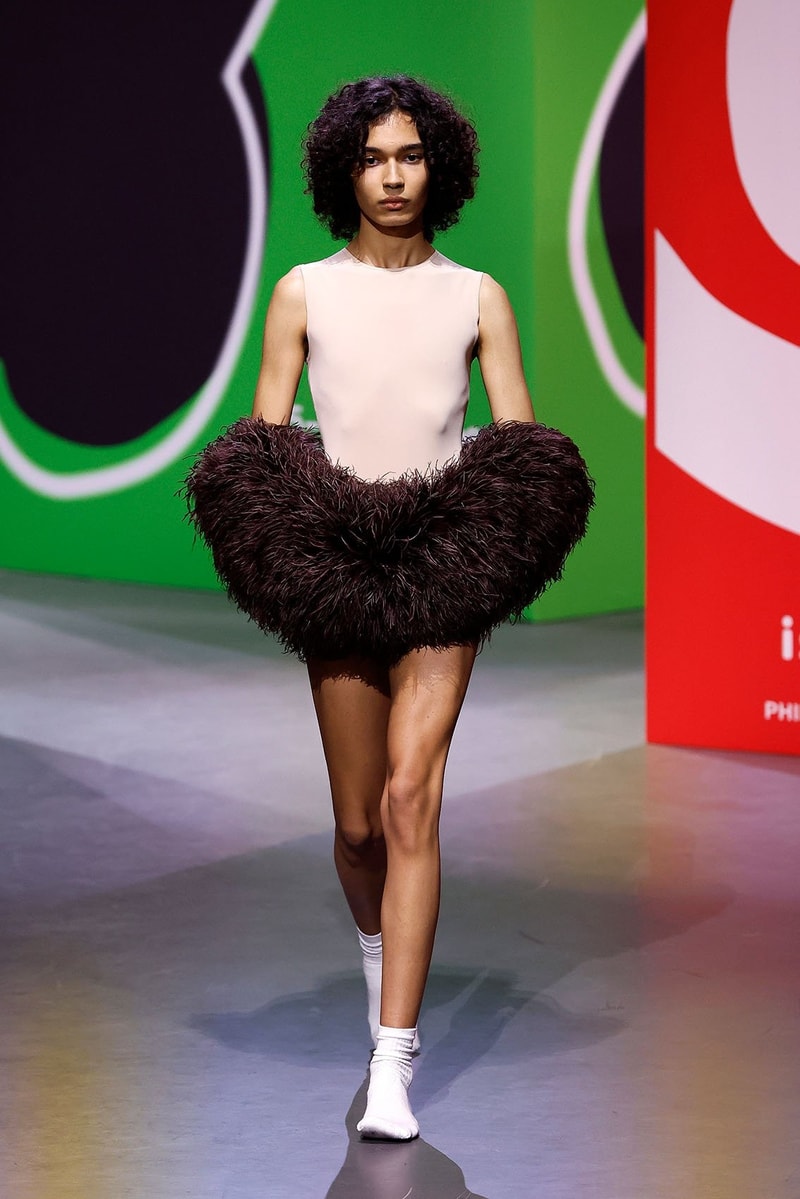 19 of 49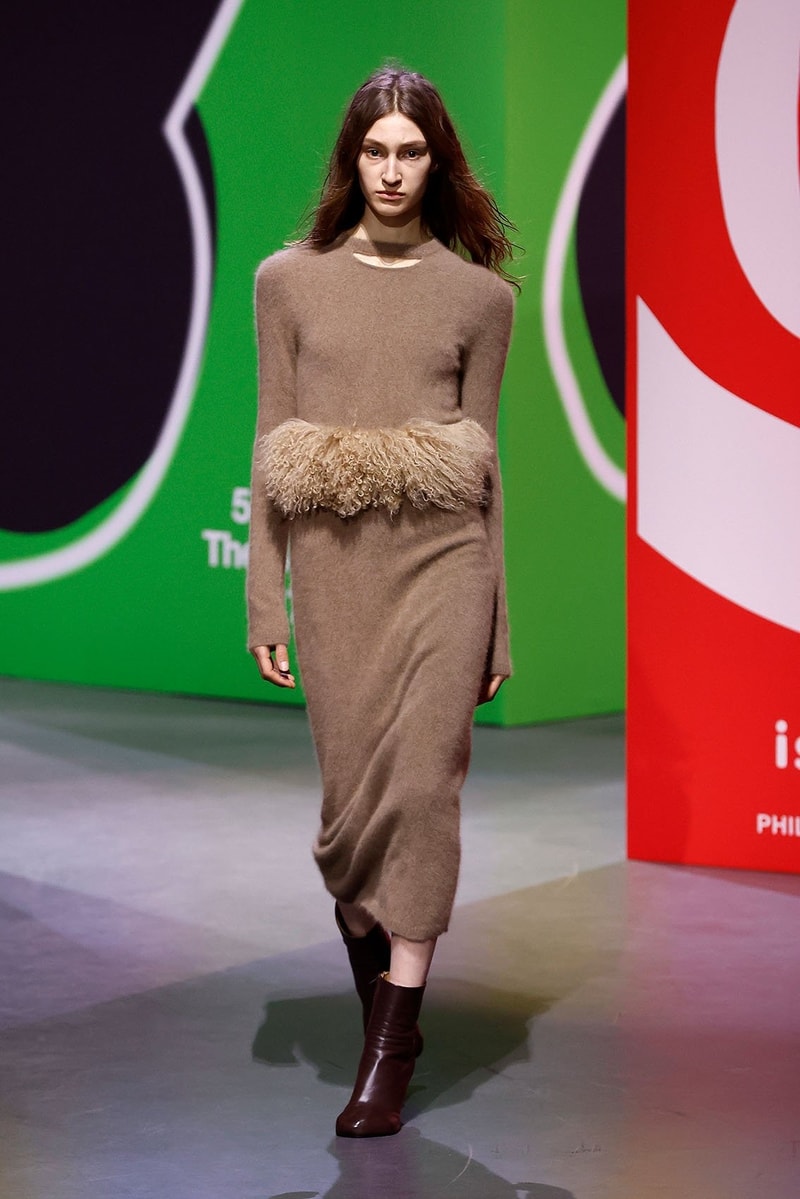 20 of 49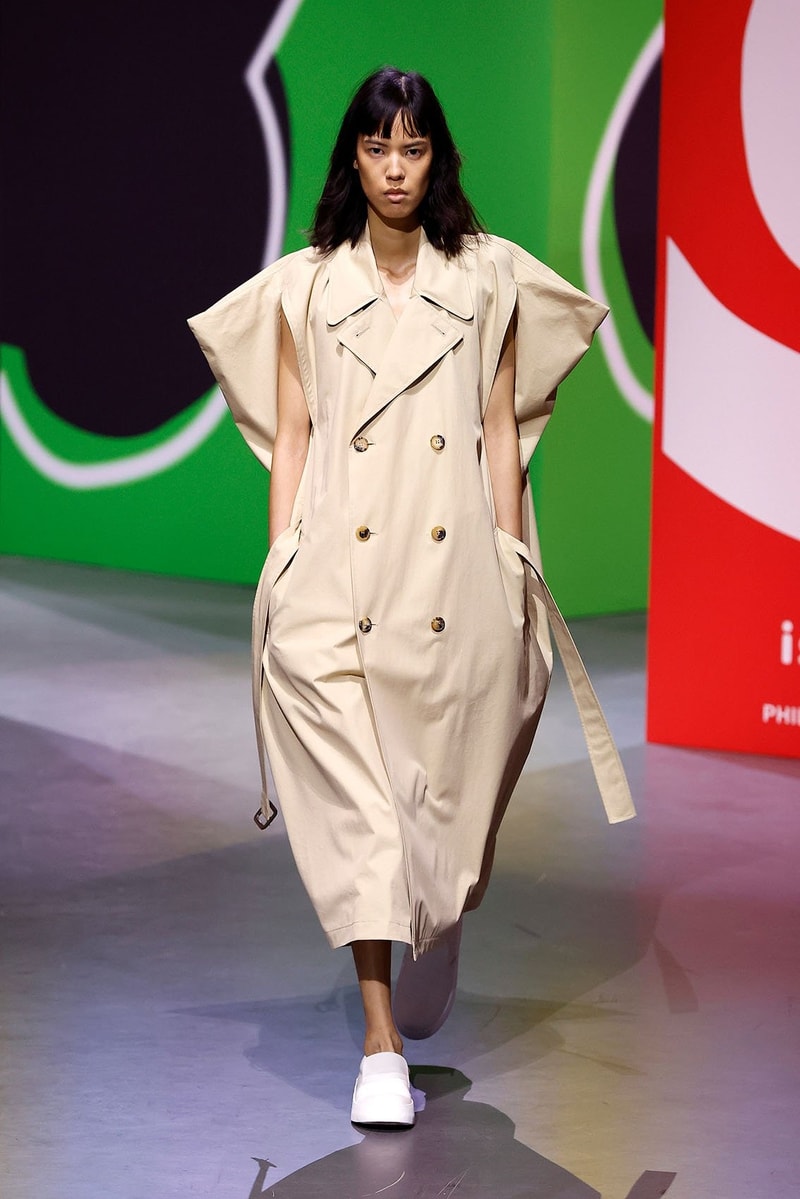 21 of 49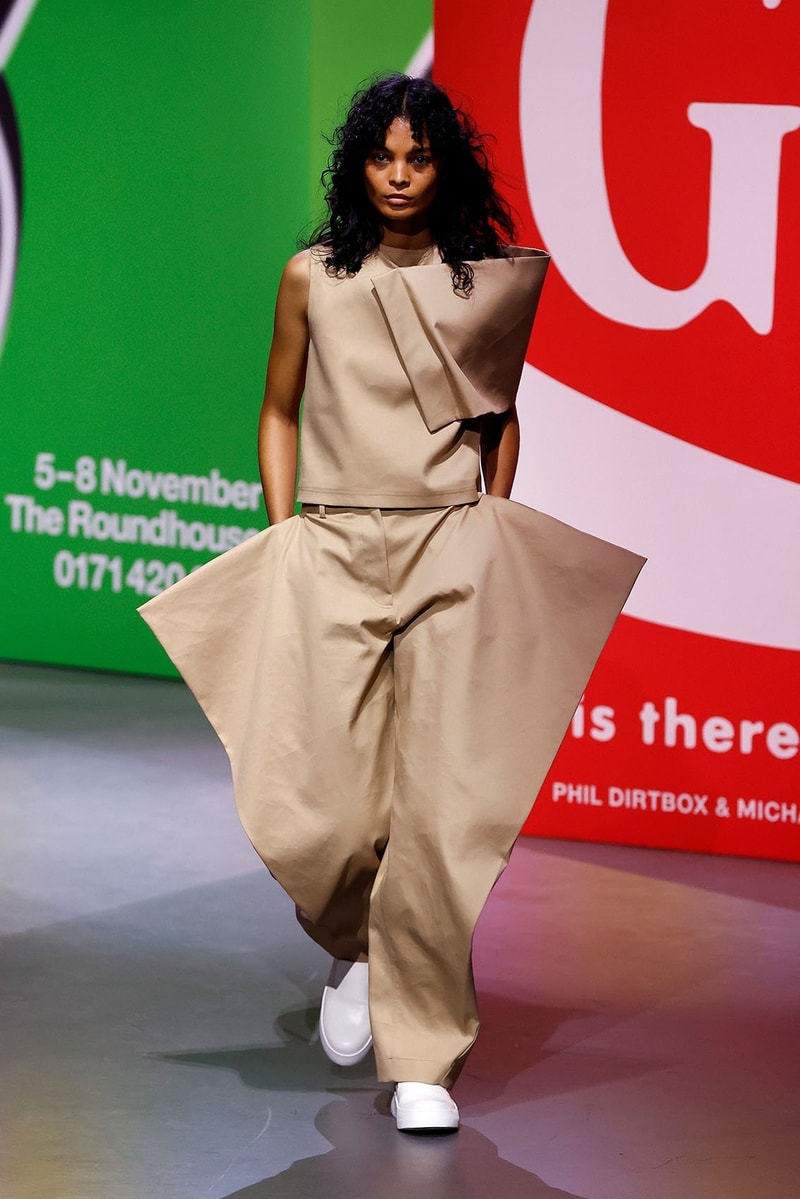 22 of 49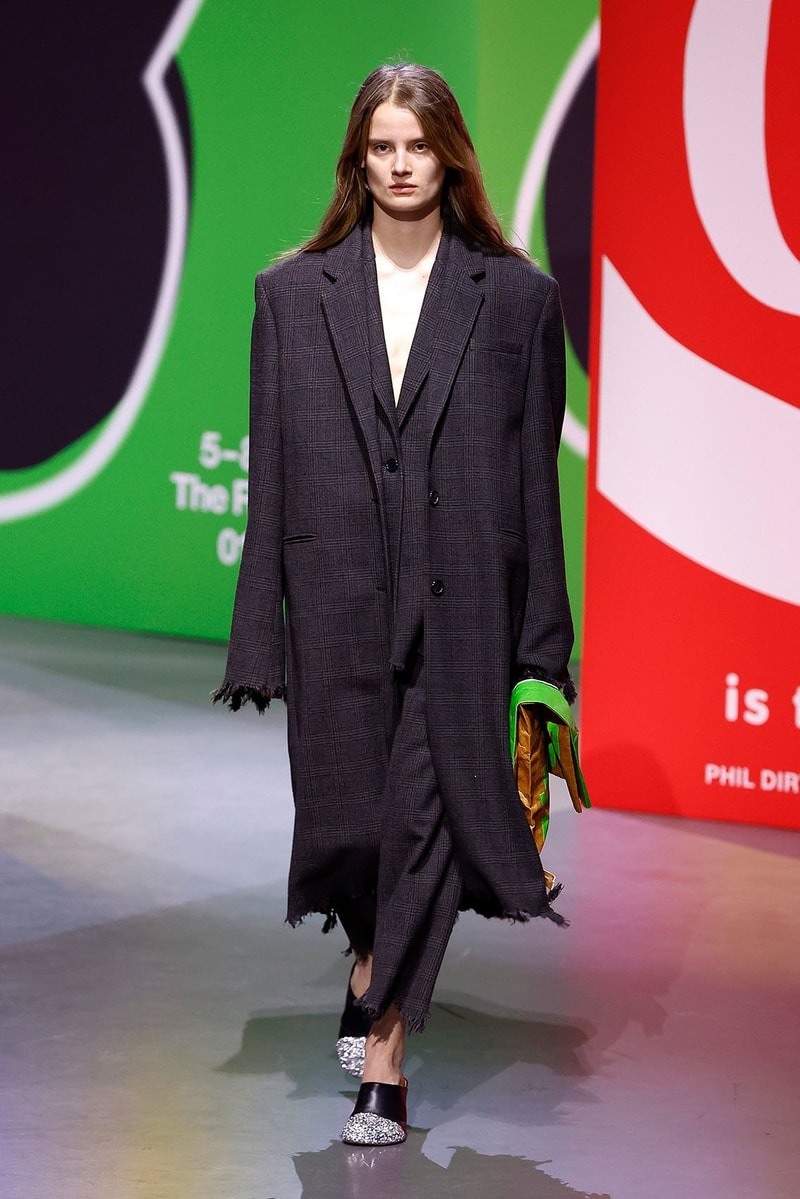 23 of 49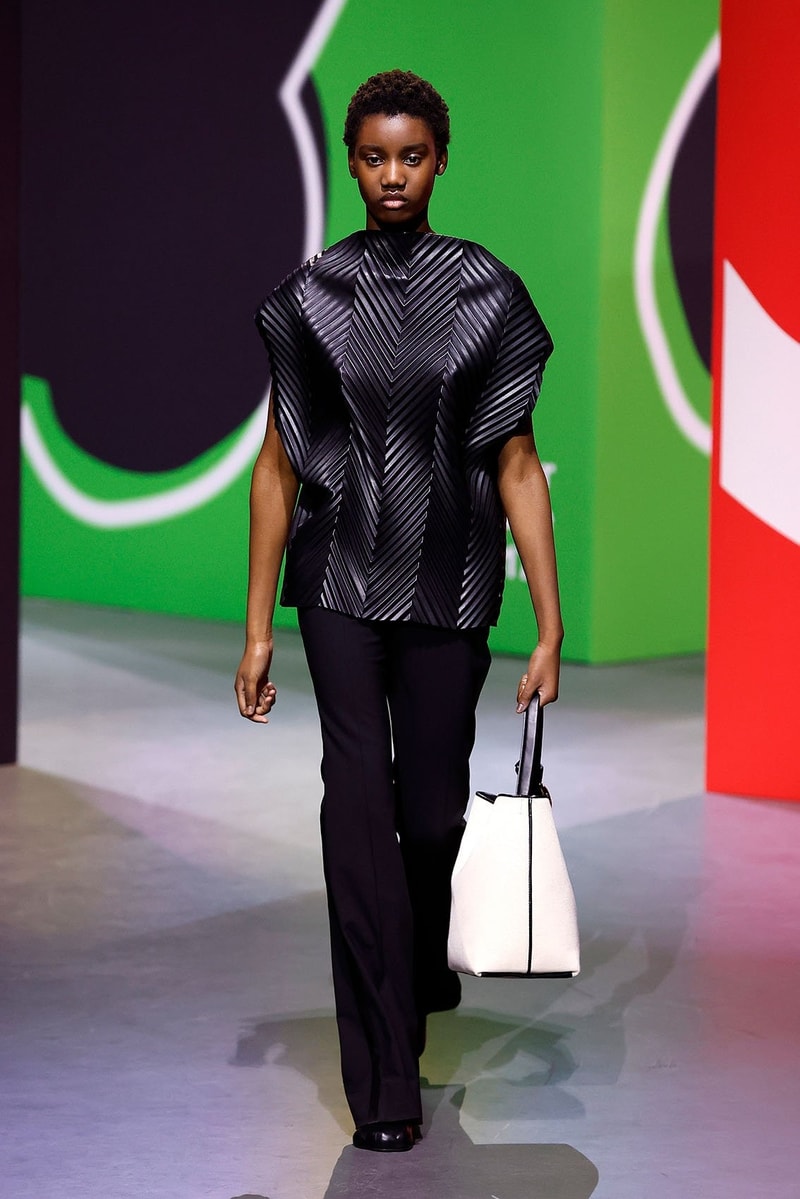 24 of 49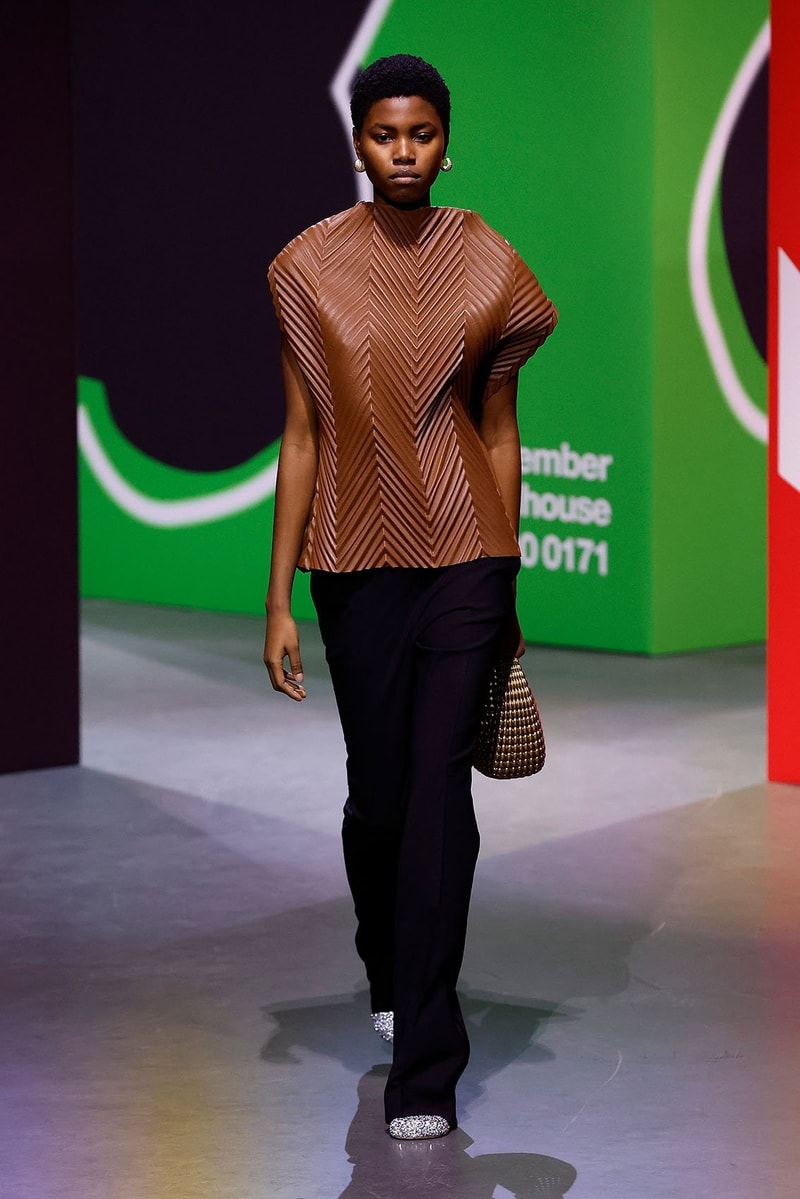 25 of 49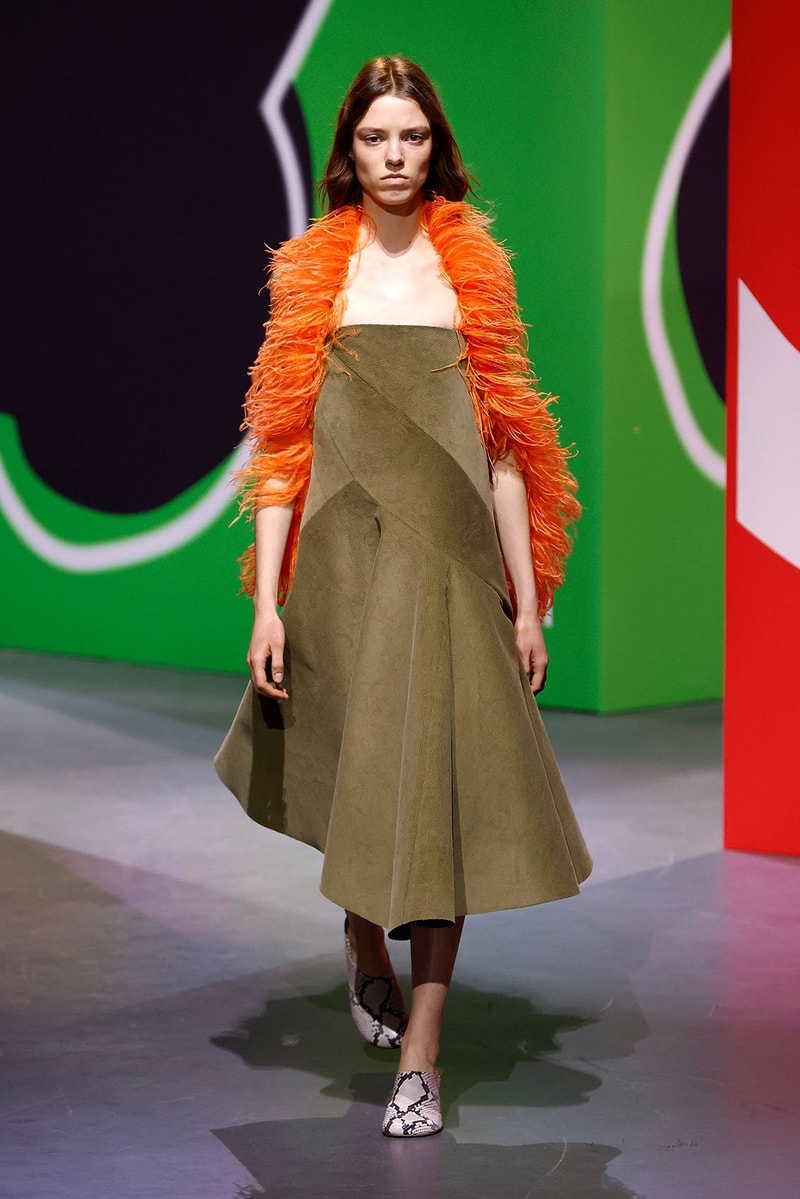 26 of 49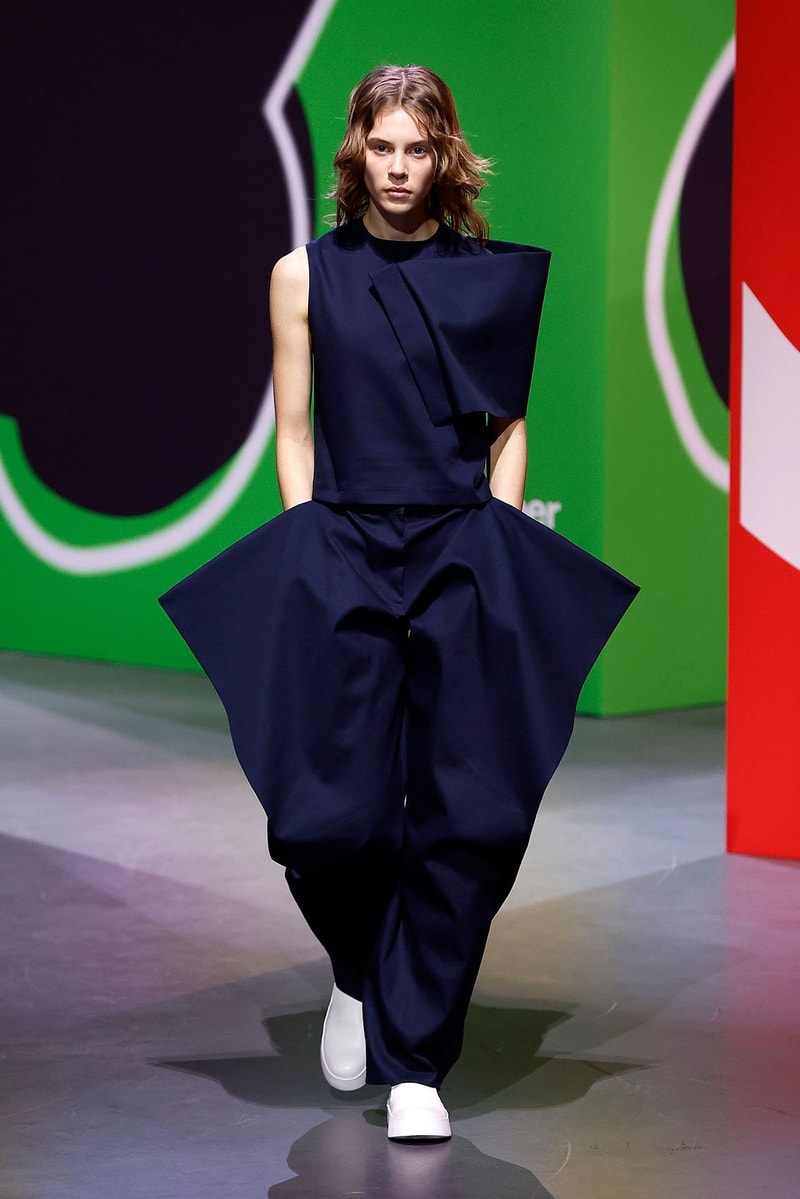 27 of 49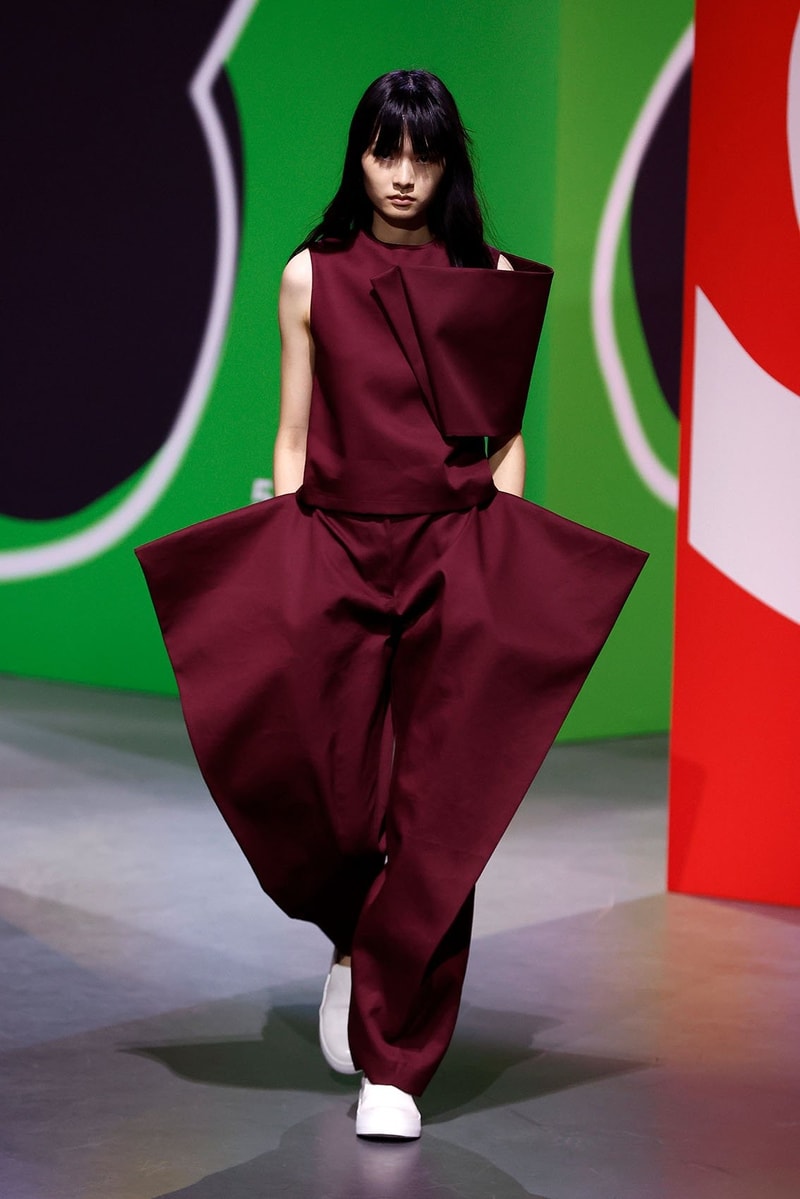 28 of 49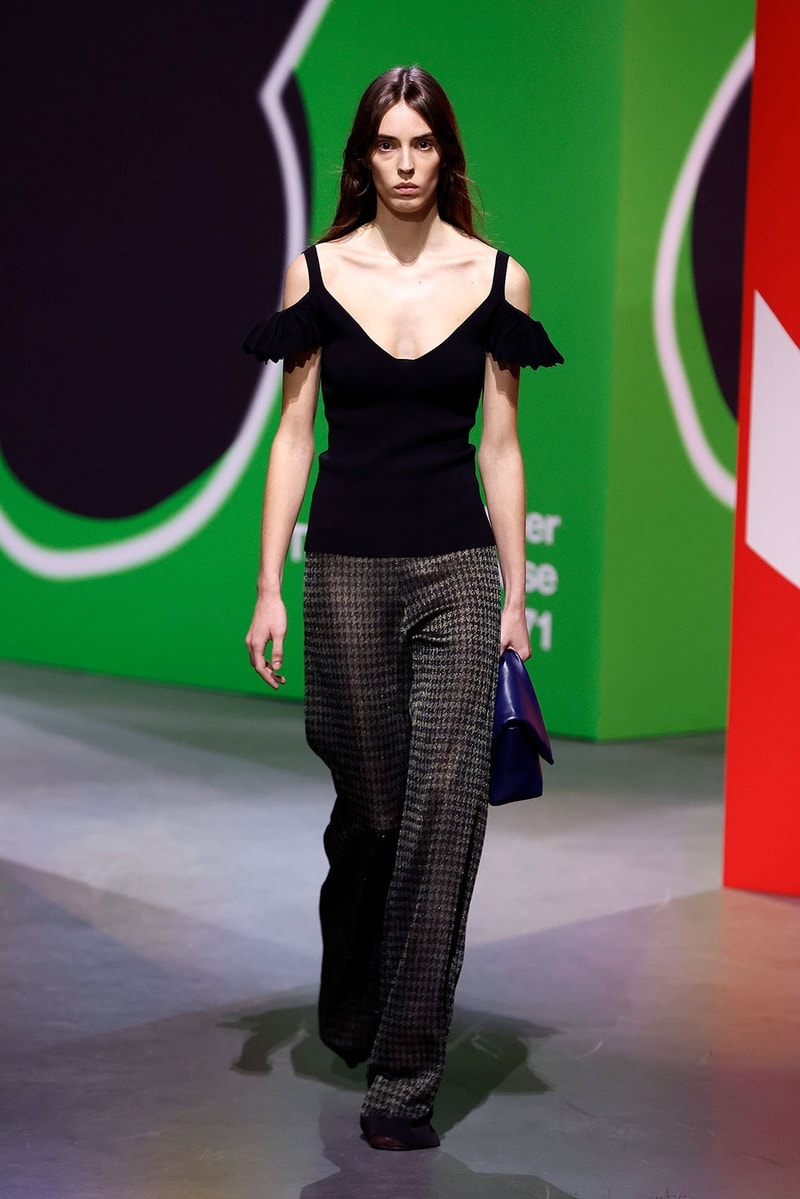 29 of 49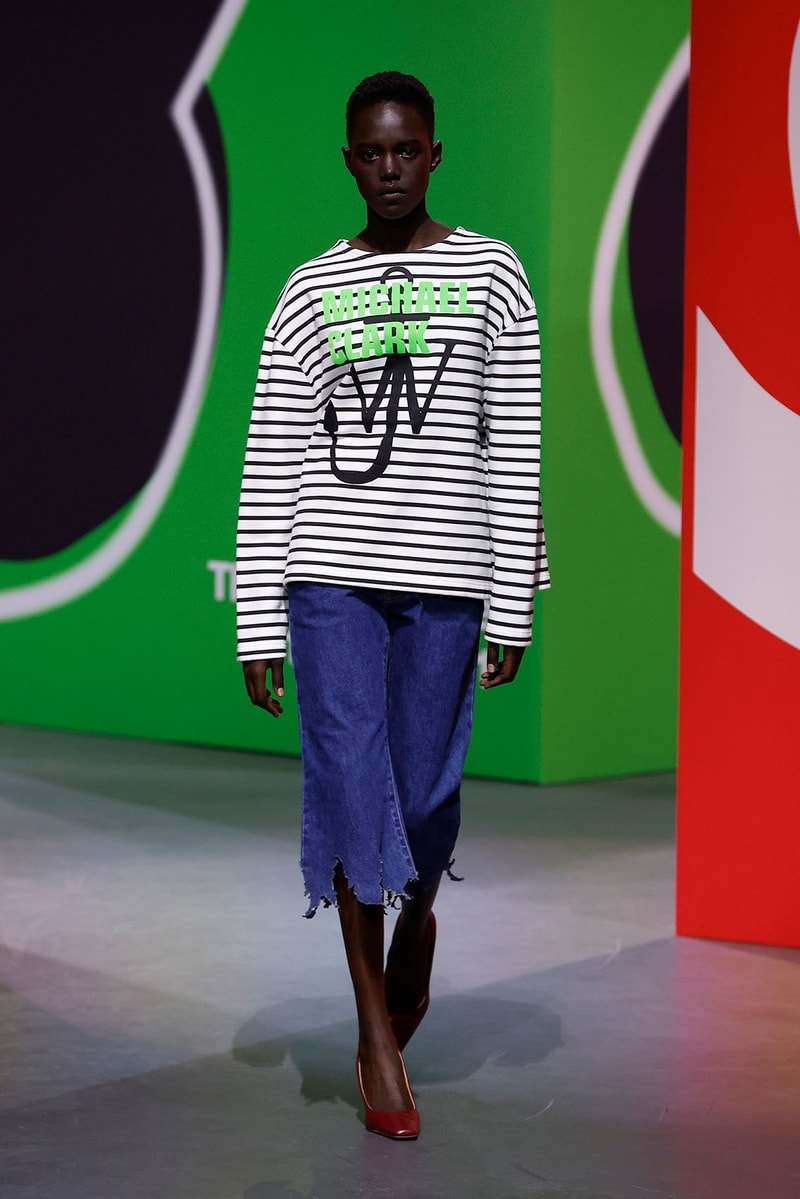 30 of 49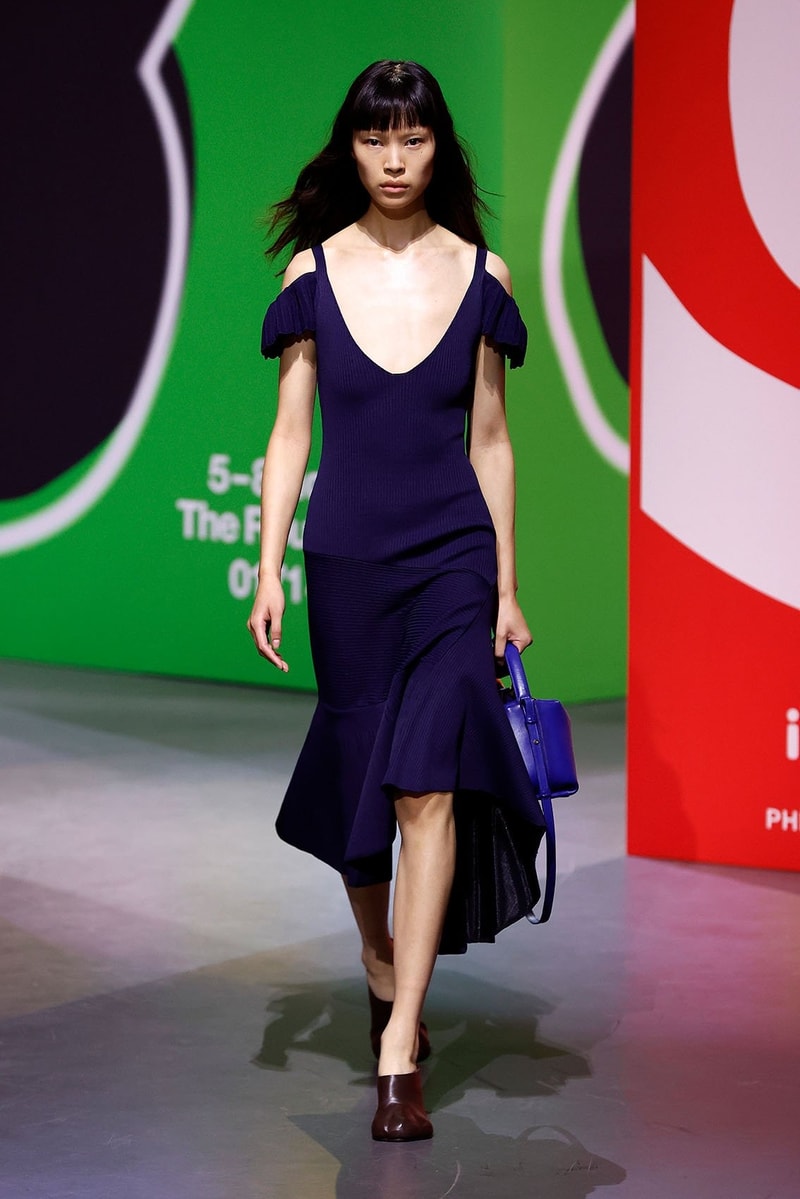 31 of 49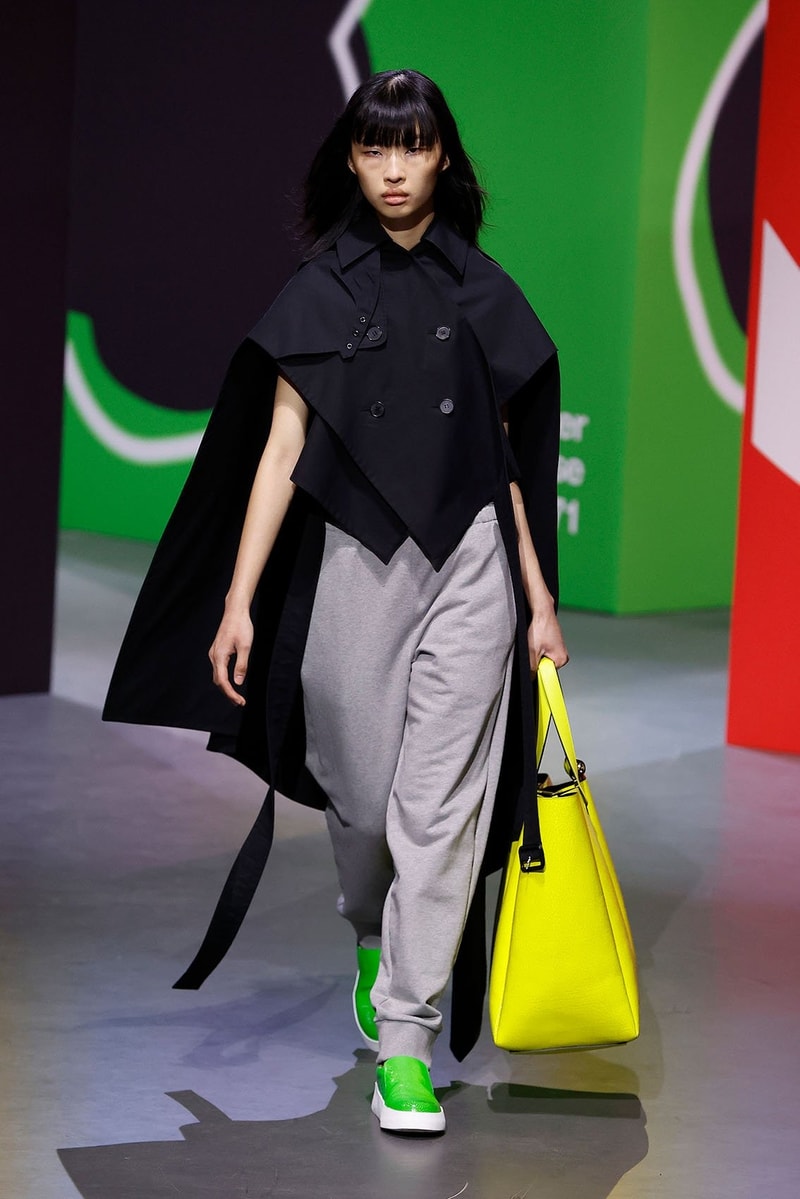 32 of 49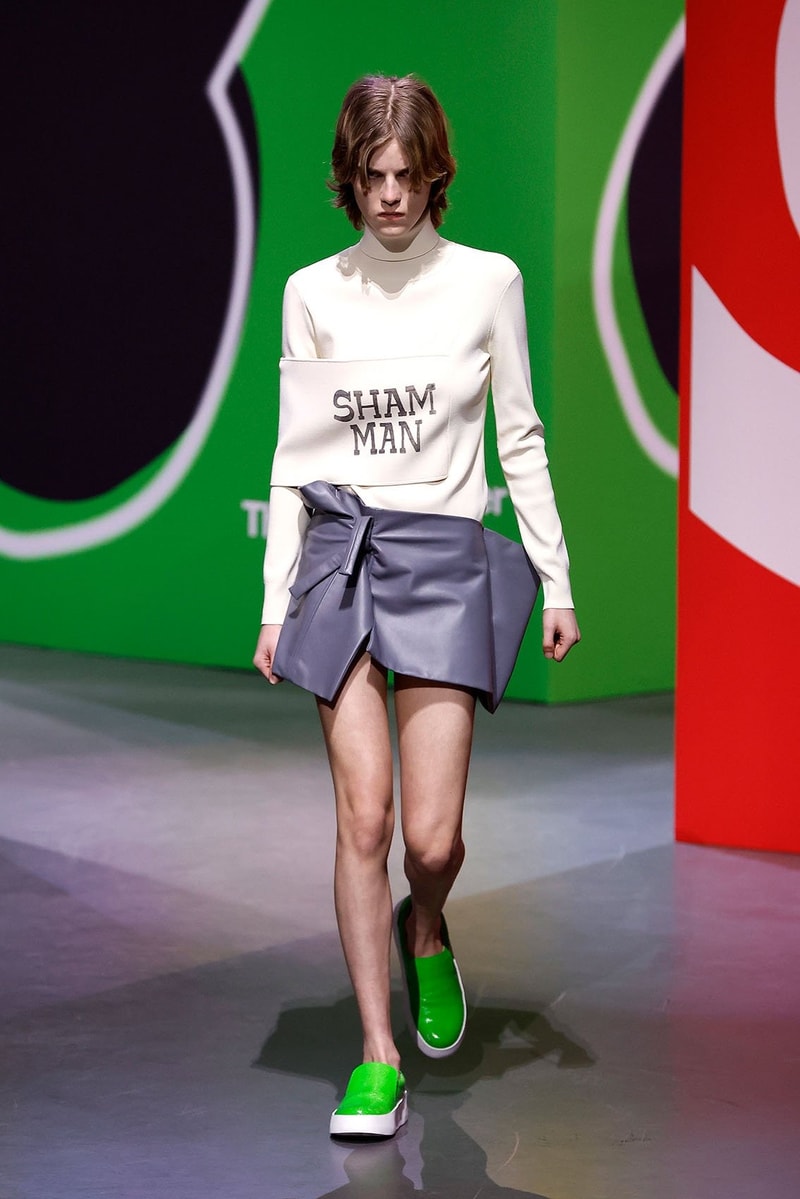 33 of 49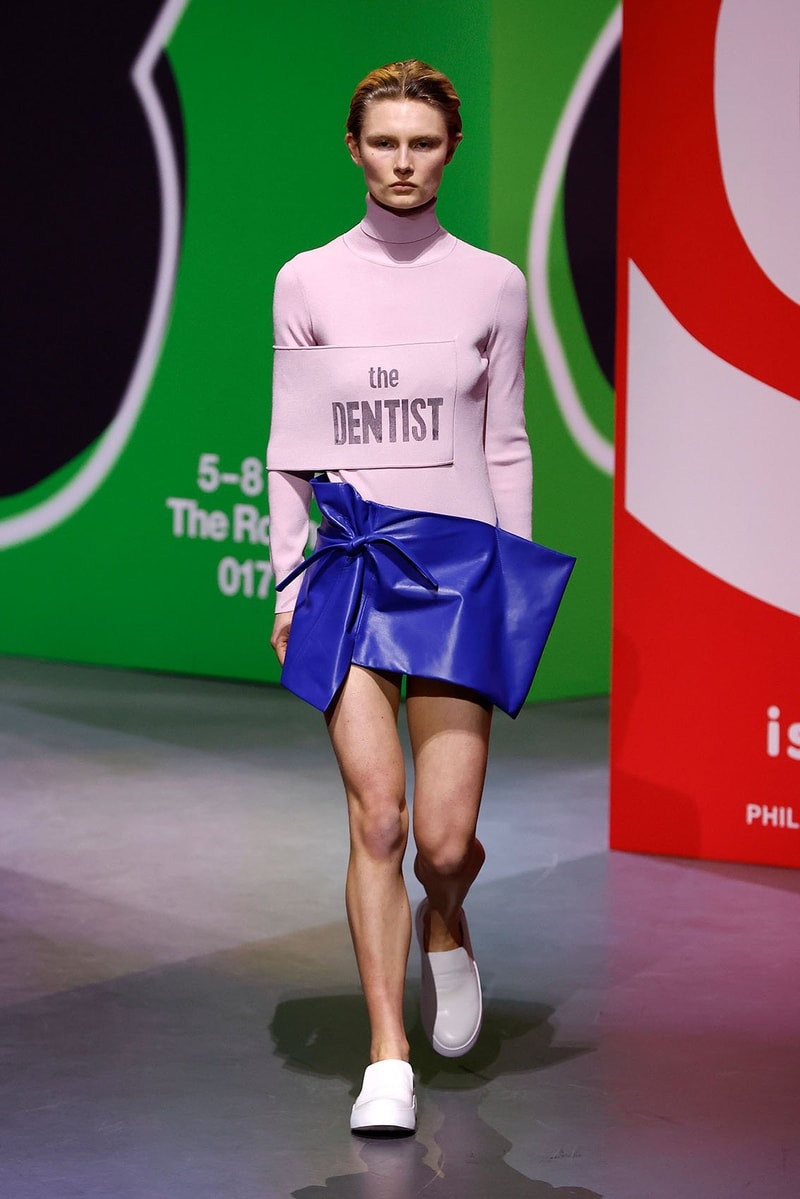 34 of 49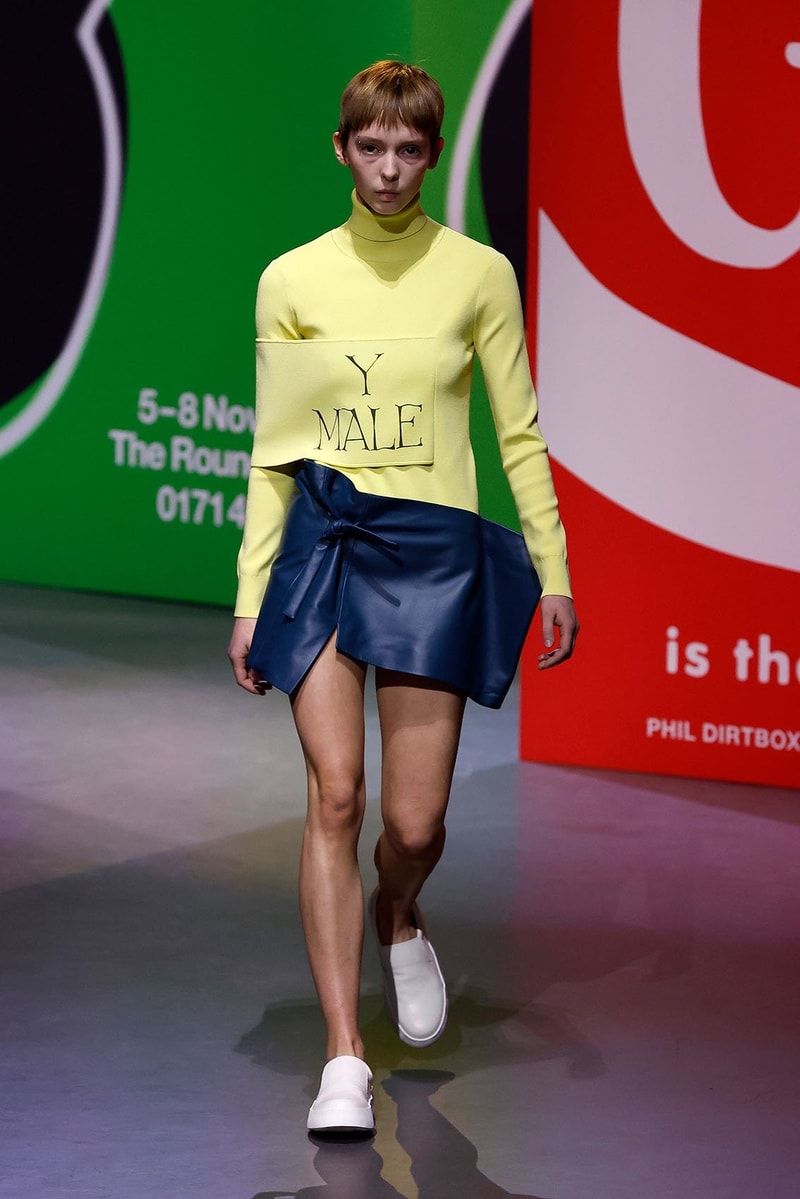 35 of 49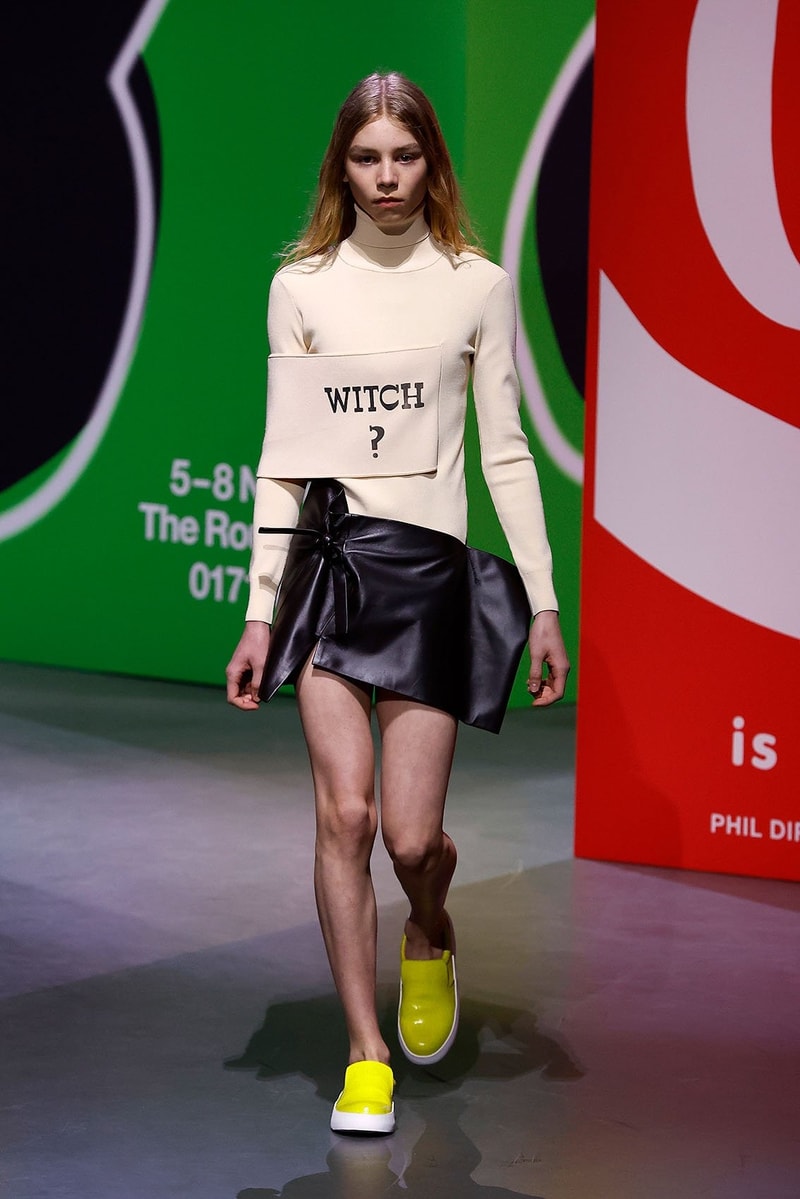 36 of 49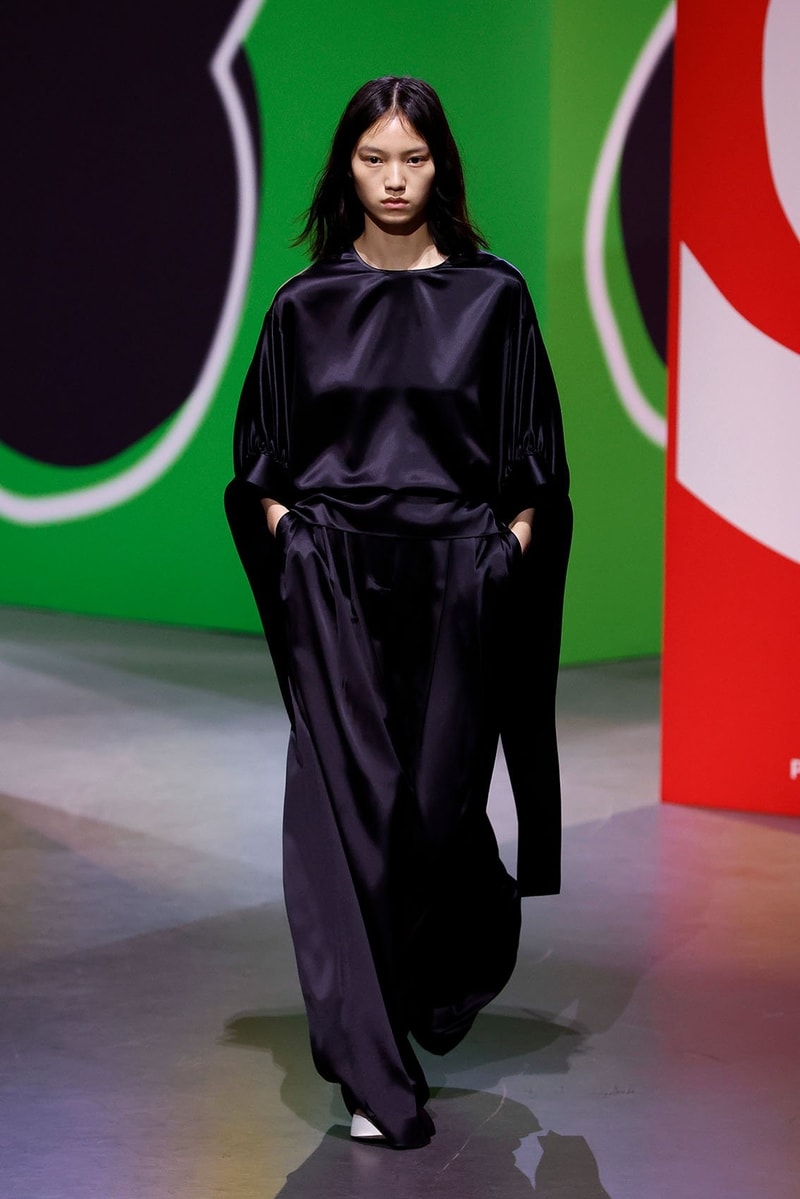 37 of 49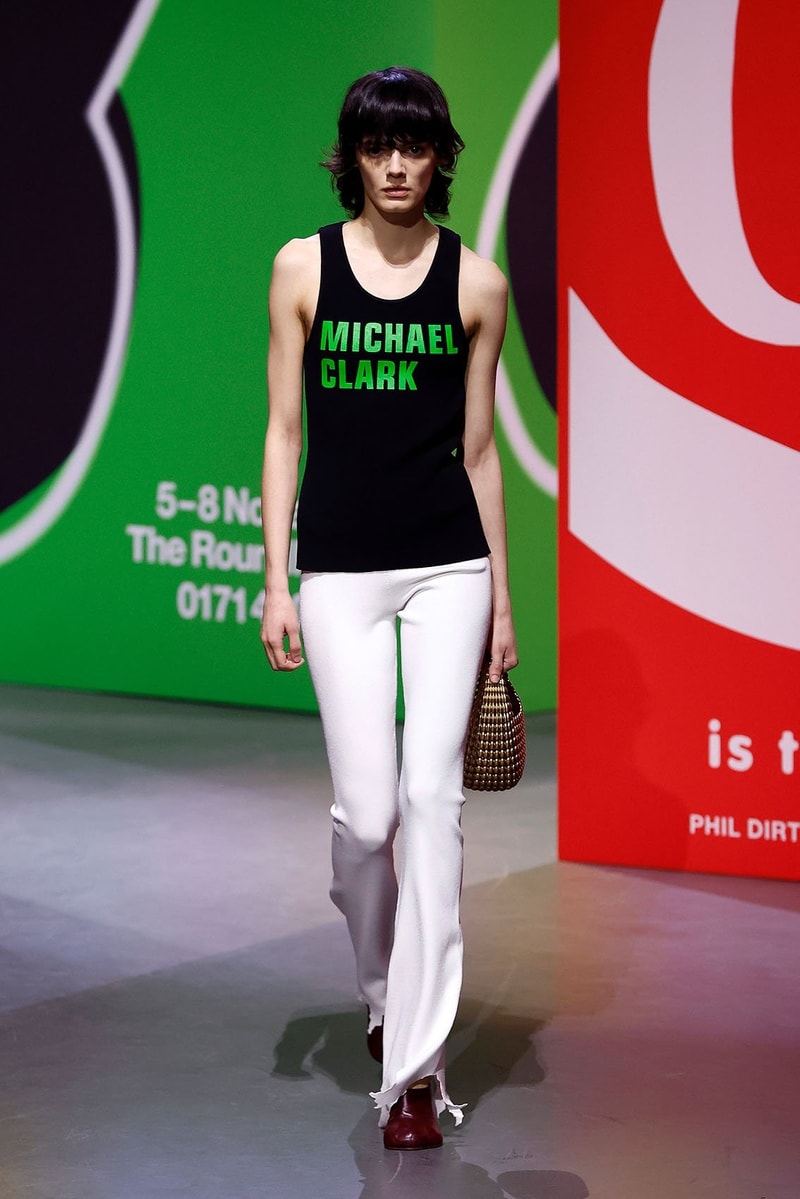 38 of 49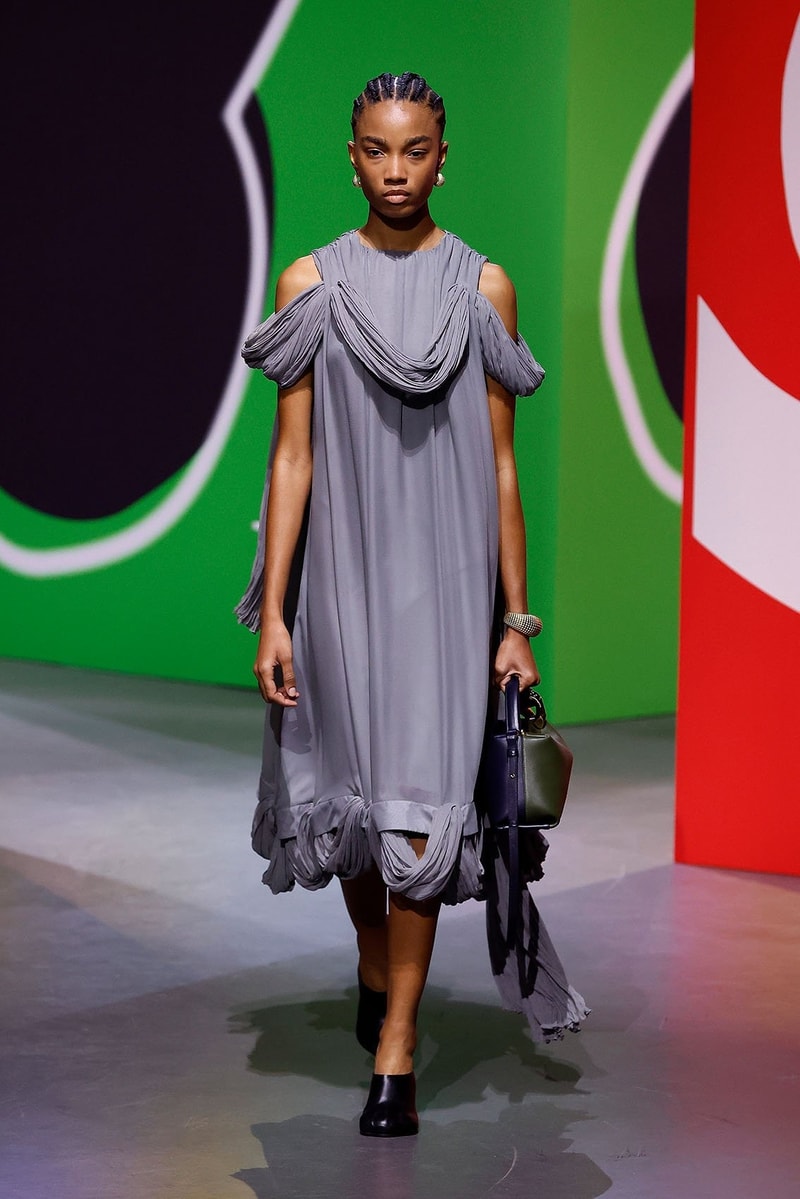 39 of 49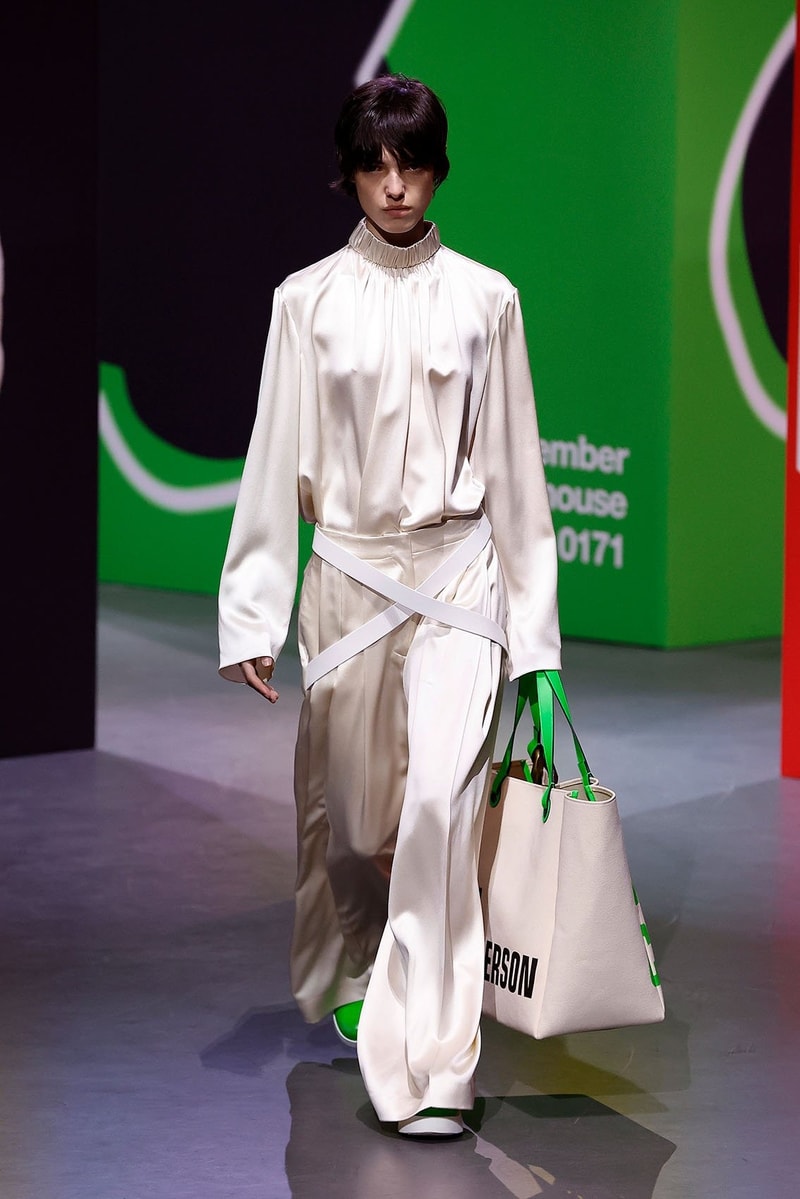 40 of 49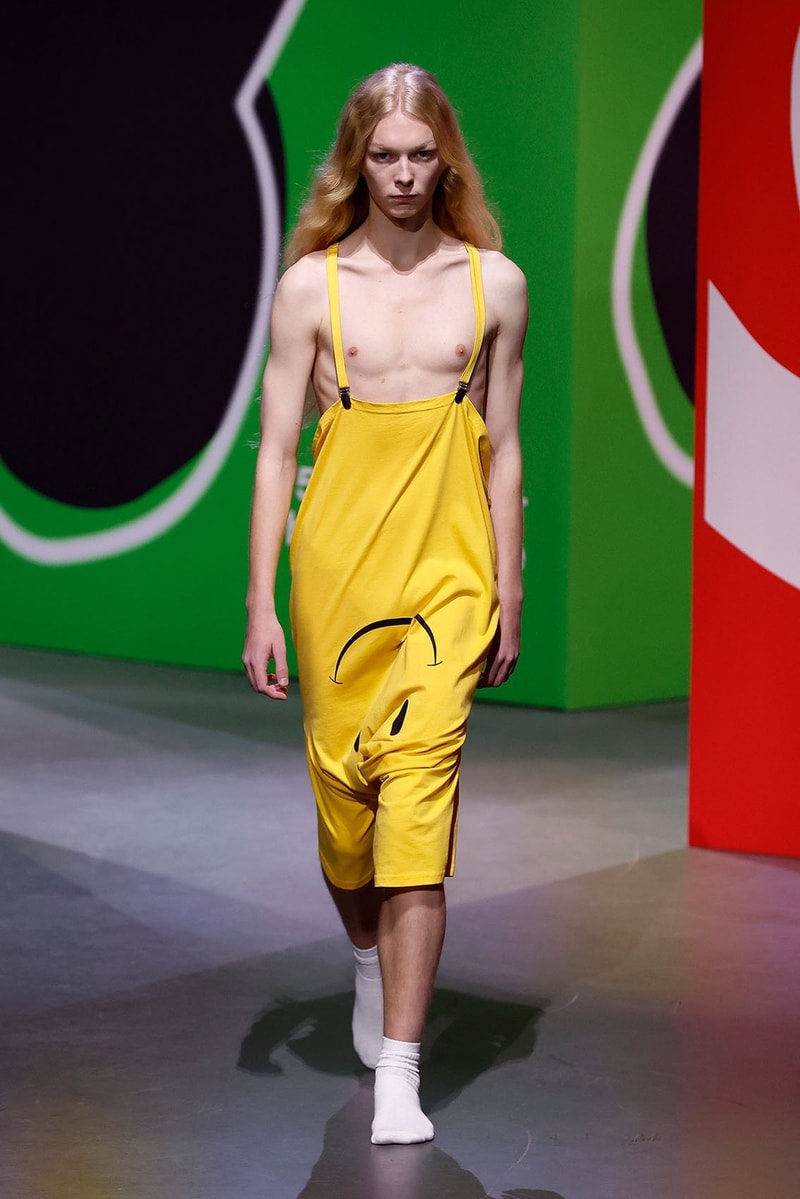 41 of 49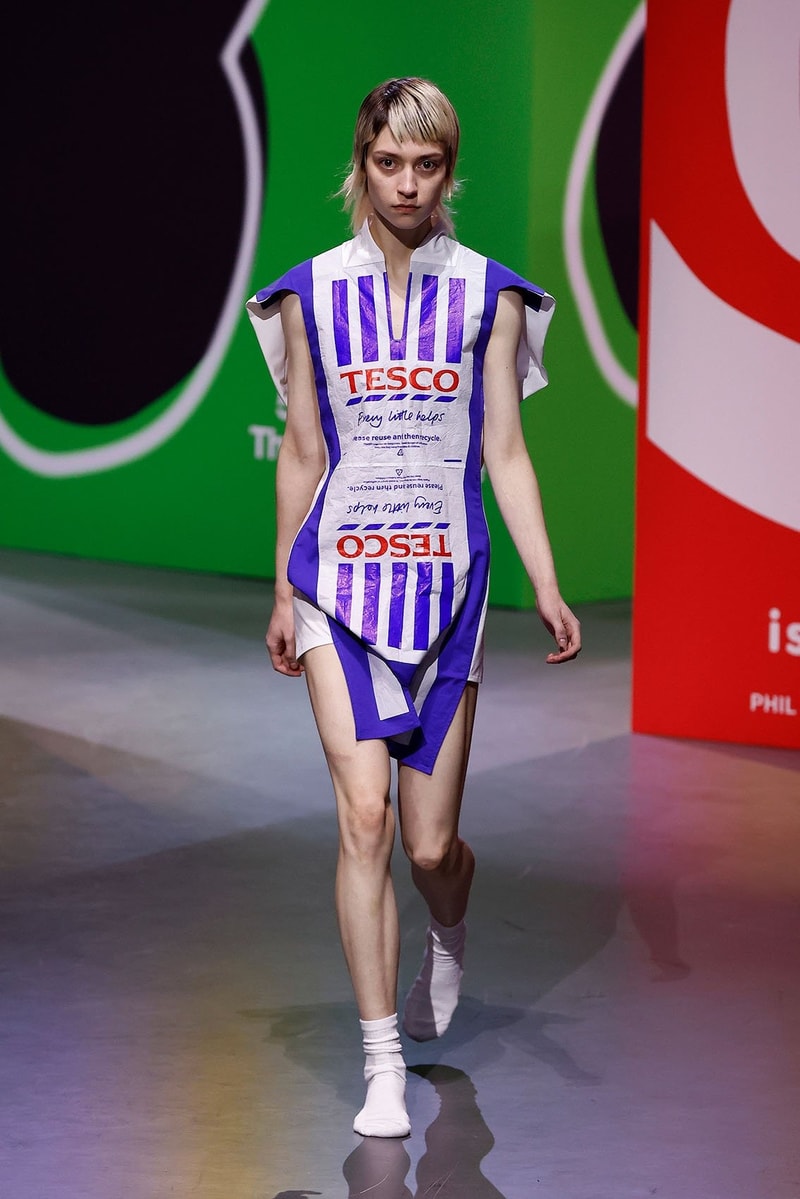 42 of 49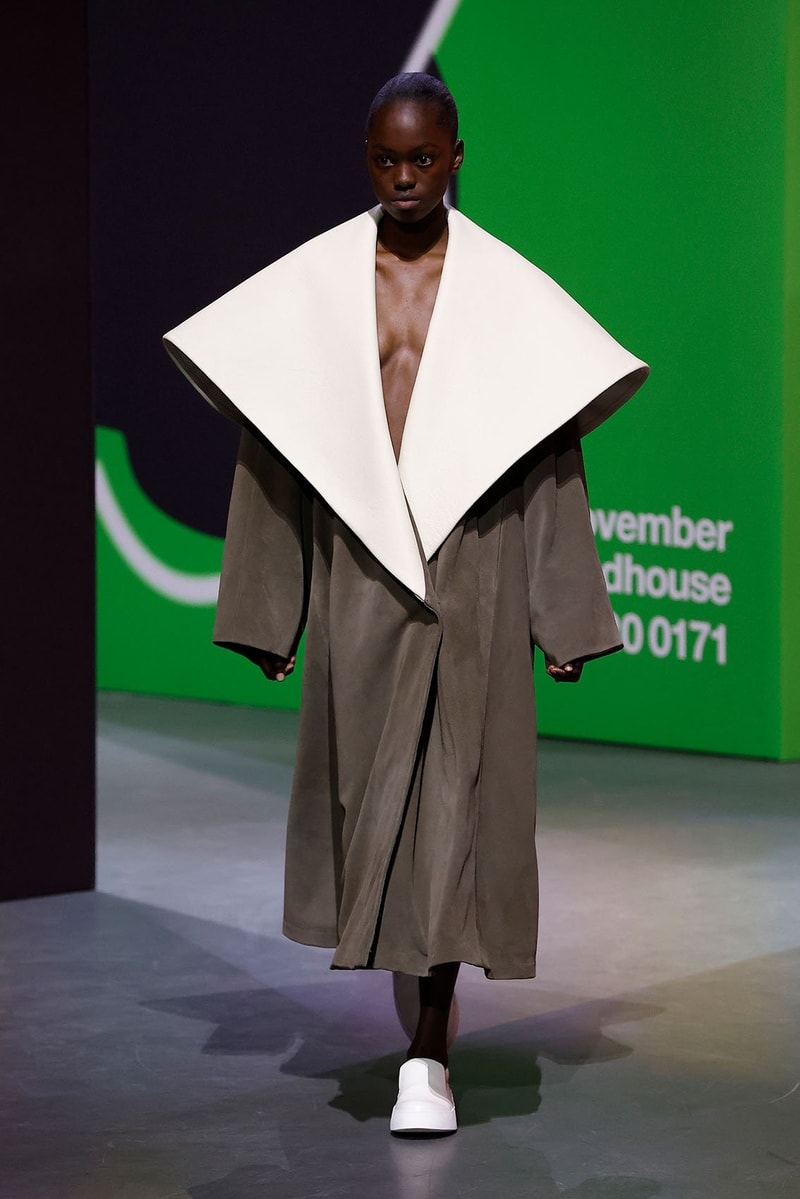 43 of 49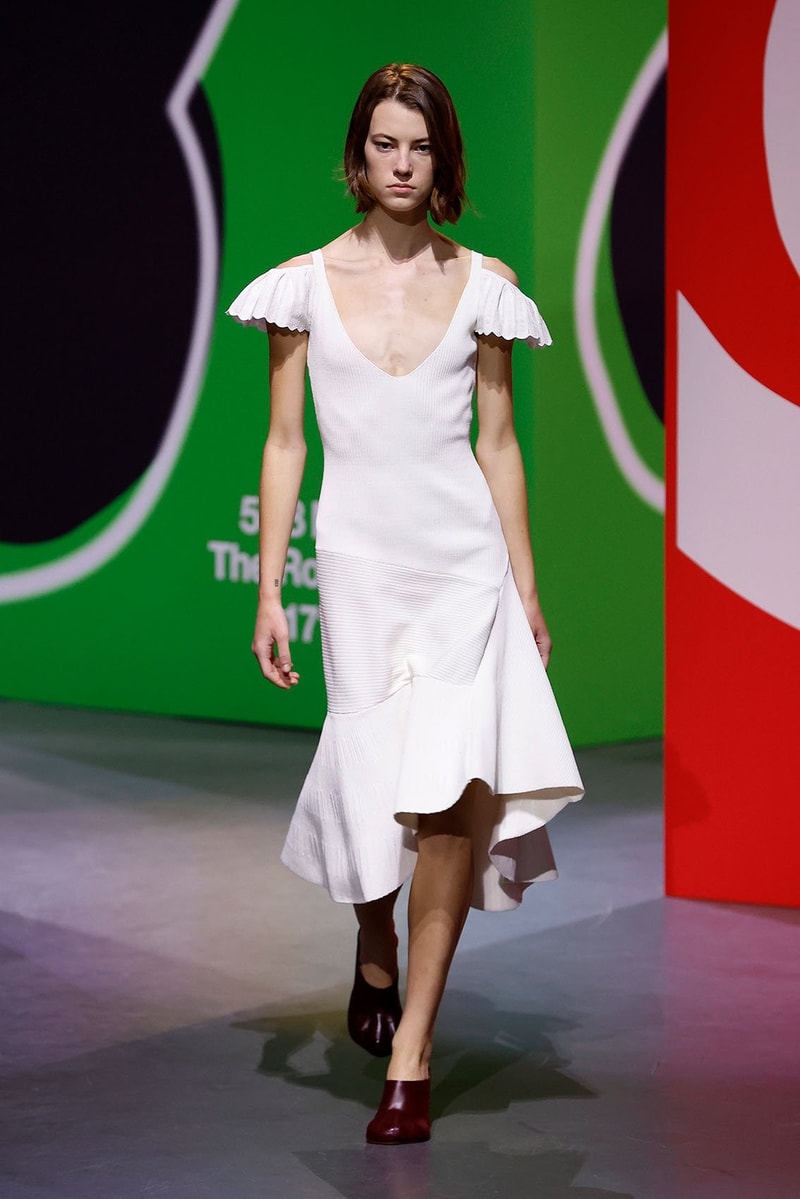 44 of 49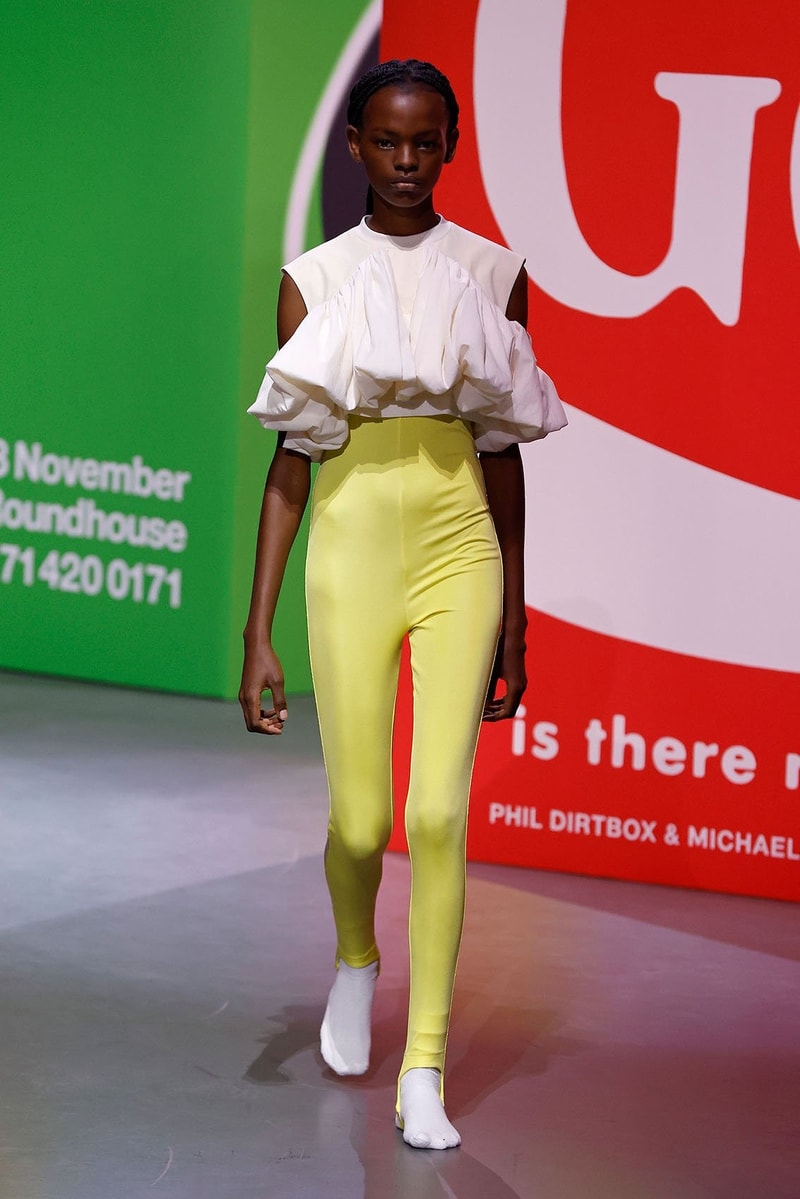 45 of 49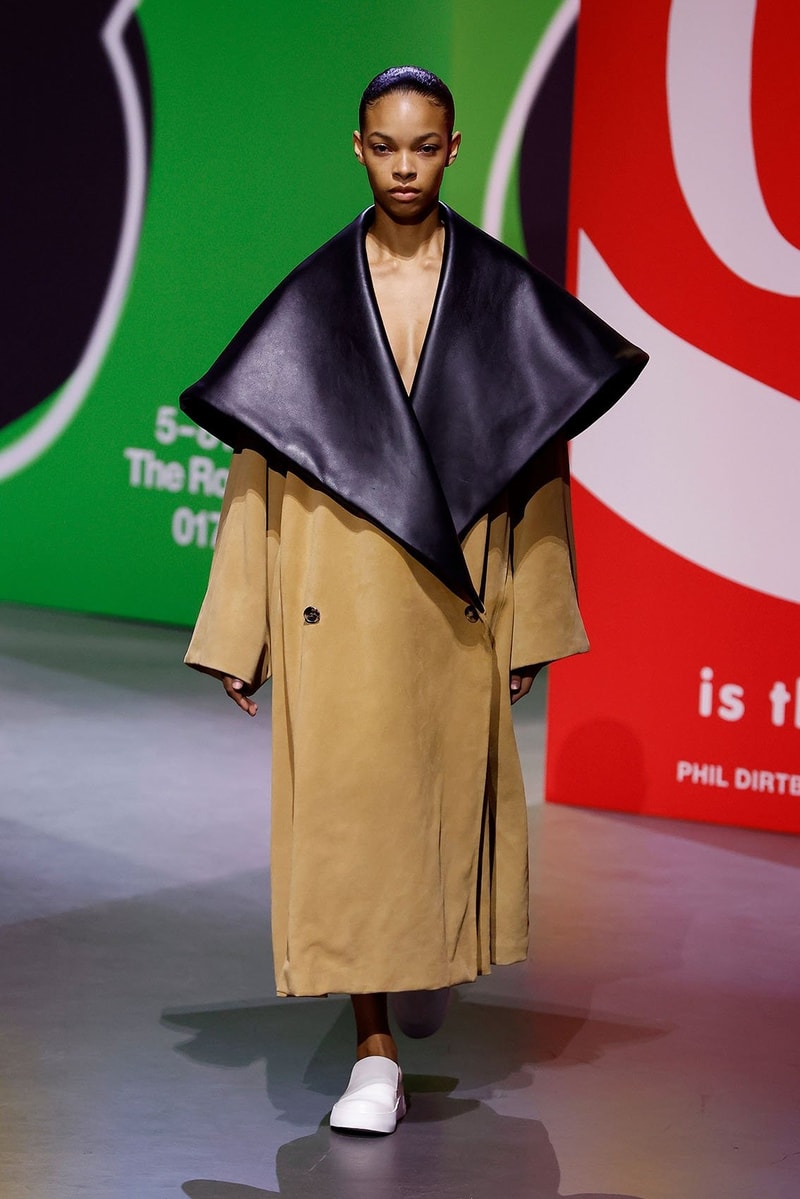 46 of 49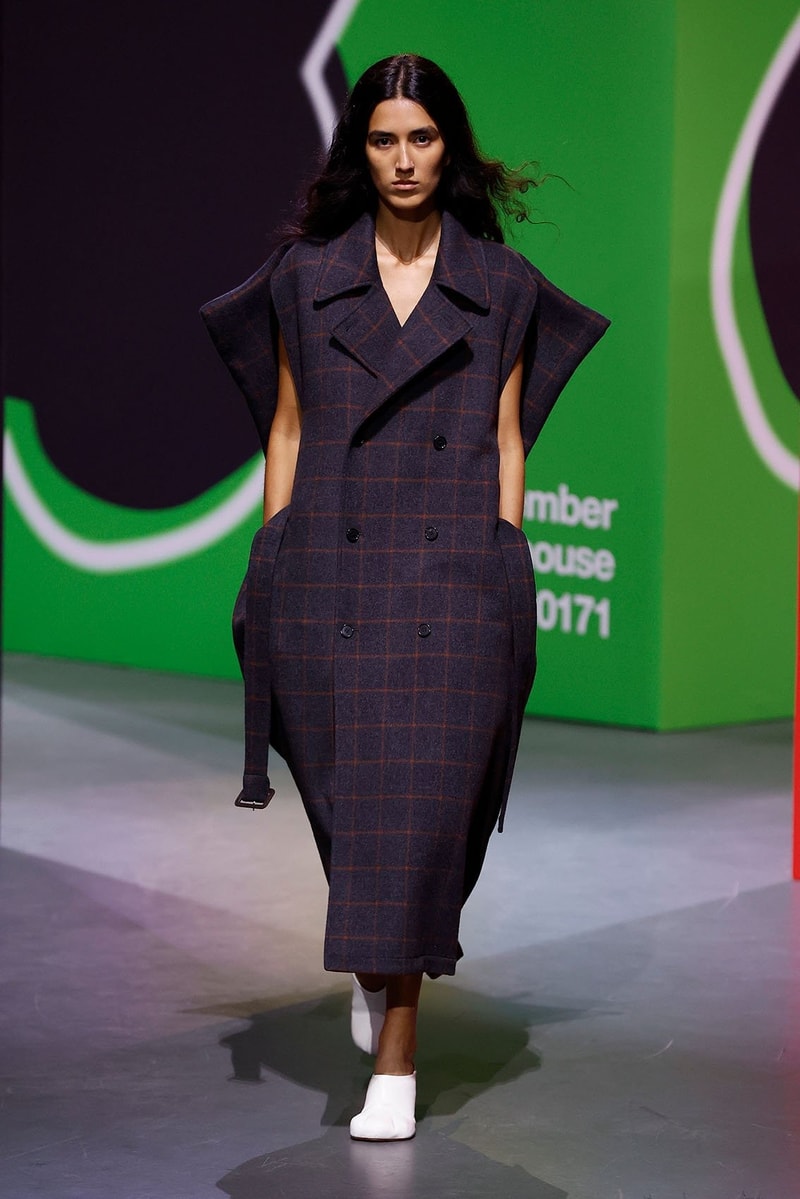 47 of 49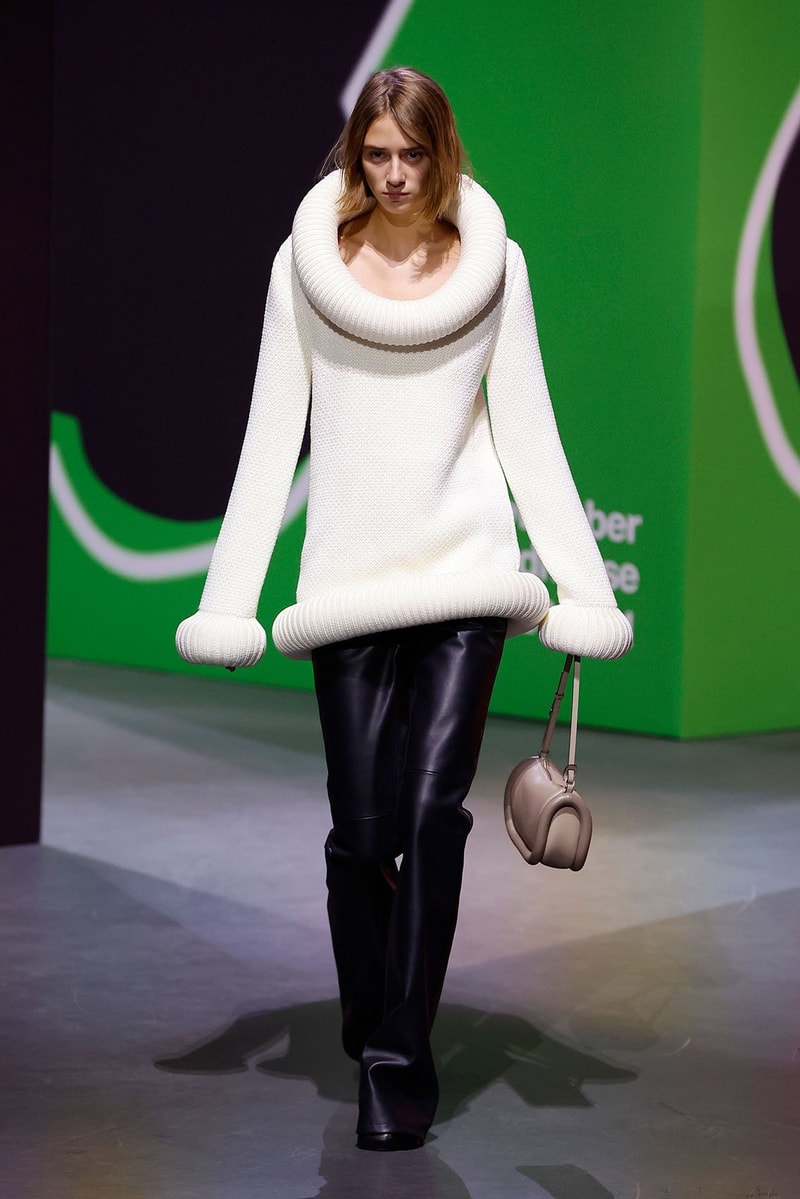 48 of 49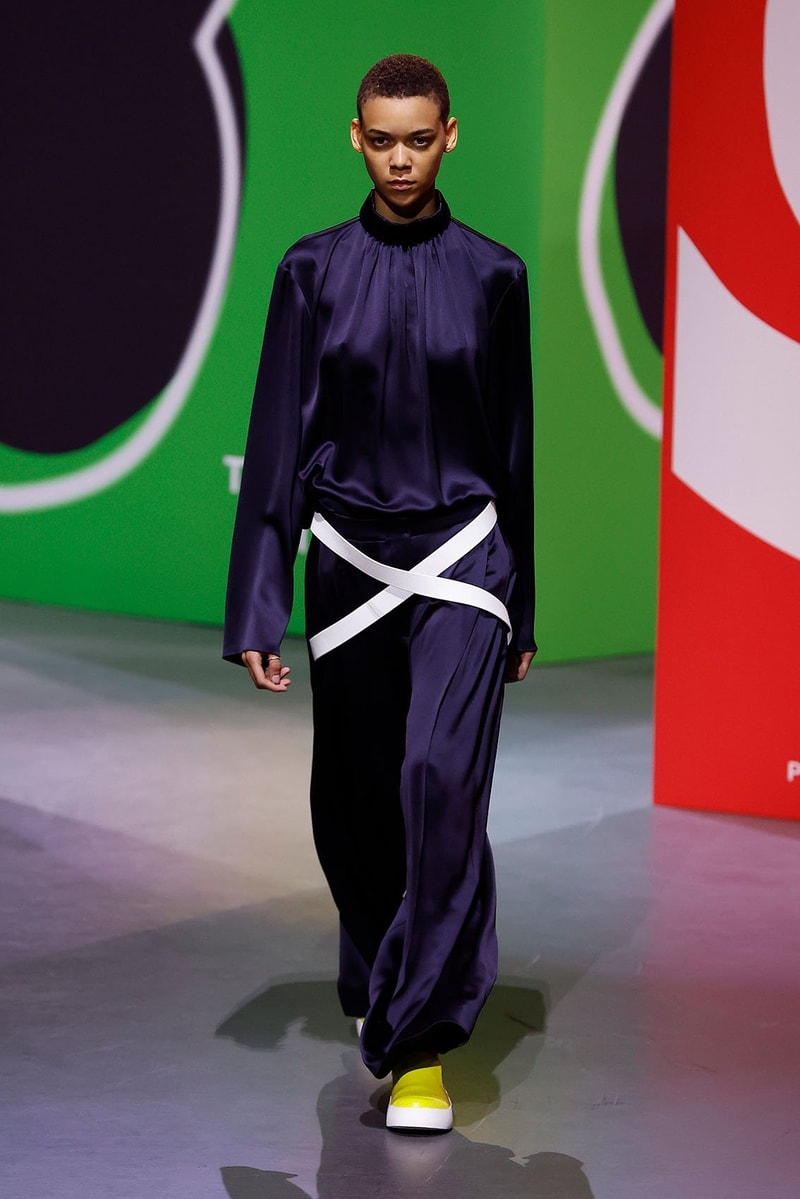 49 of 49
"Looking back is not something I do very often, but occasionally it feels necessary as a way to move forward. The past can be a lens that brings the future into focus." Here, Jonathan Anderson outlines his plans for JW Anderson's Fall/Winter 2023 womenswear collection, which debuted earlier today at The Roundhouse as part of the ongoing London Fashion Week antics.
In true Anderson style, there were references that required a deeper understanding, one only learned by watching the runway show intensely. Enlisting the Scottish dancer and choreographer Michael Clark, Anderson kicks off his show with bagpipes blaring before models wearing tank tops bearing the dance company's moniker came around the circular runway. Crinkled leather T-shirts that zipped at the back were printed with the show invite, and here we saw our first touch of Anderson looking to the past.
Looming on the front is the shape of a penis, not too dissimilar to the phallic keyrings that have prevailed in JW Anderson collections since the start. The look fell into a pair of neon green leather pants, lightly crinkled with a sheen that was later replicated on slip-on sneakers, these too a nod to the past.
Fluffy faux fur off-the-shoulder tops with frontal hand warmers were a nod to one of the most iconic looks the designer's ever made, notably the pocket dress with its frilly hem for the FW13 menswear show — this being, at the time, a very progressive number. For contemporary self-referencing, the designer looked at his line of Bumper Bags to influence new Bumper knitwear, coming in thick ribbed wool and bouncing with bulbous necks, cuffs, and hems.
Tailored jackets that folded on themselves and added sculptural epaulettes to the shoulderblades, cut with open arms, felt like an update to previous formalwear, as did the addition of similar triangle shapes that grew from the side of carpenter pants. Anchor branding was submerged in Michael Clark Company logos across stripey long-sleeve tops synonymous with Anderson, while later on the brand flipped the references on two uni pieces.
In homage to Michael Clark Company, JW Anderson recreated iconic looks that the dancer one wore, namely the Tesco-themed leotard and a smiley face T-shirt that's turned upside down into a pair of dungarees. Likewise, niche references grew into "the DENTIST," "WITCH?," "Y MALE" and "SHAMMAN" placards adorning rollnecks for a reference yet to be sleuthed out by the glitterati.
As Anderson put it himself in his show notes, "At its core, this is a collection about fandom. Fandom is a funny thing: completely personal, frequently irrational, often embarrassing. As I looked back through my own archive for this show, resurrecting elements from each collection of the last fifteen years, Michael let me rifle through his. It helped me pinpoint my own obsessions."
Given the designer's ability to make us question and analyze everything, maybe that explains it better than any of us ever could.
Take a look at the JW Anderson FW23 collection in the gallery above, and stay tuned to Hypebeast for more London Fashion Week FW23 content.
In other news, 16Arlington welcomed menswear into its collection at LFW FW23.