Hot Toys Readies 1989 Tim Burton 'Batman' and Batmobile 1:6th Scale Collectibles
After a reveal in the upcoming 'The Flash' film with Keaton reprising his role.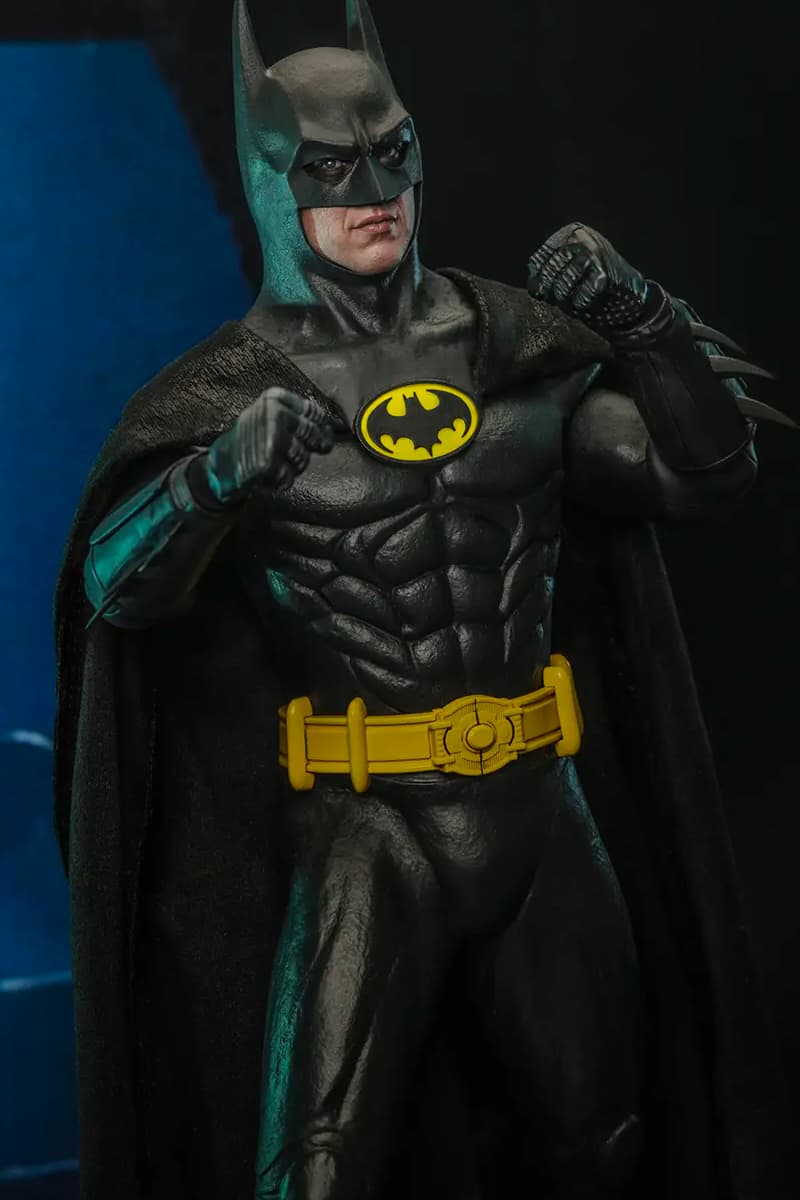 1 of 7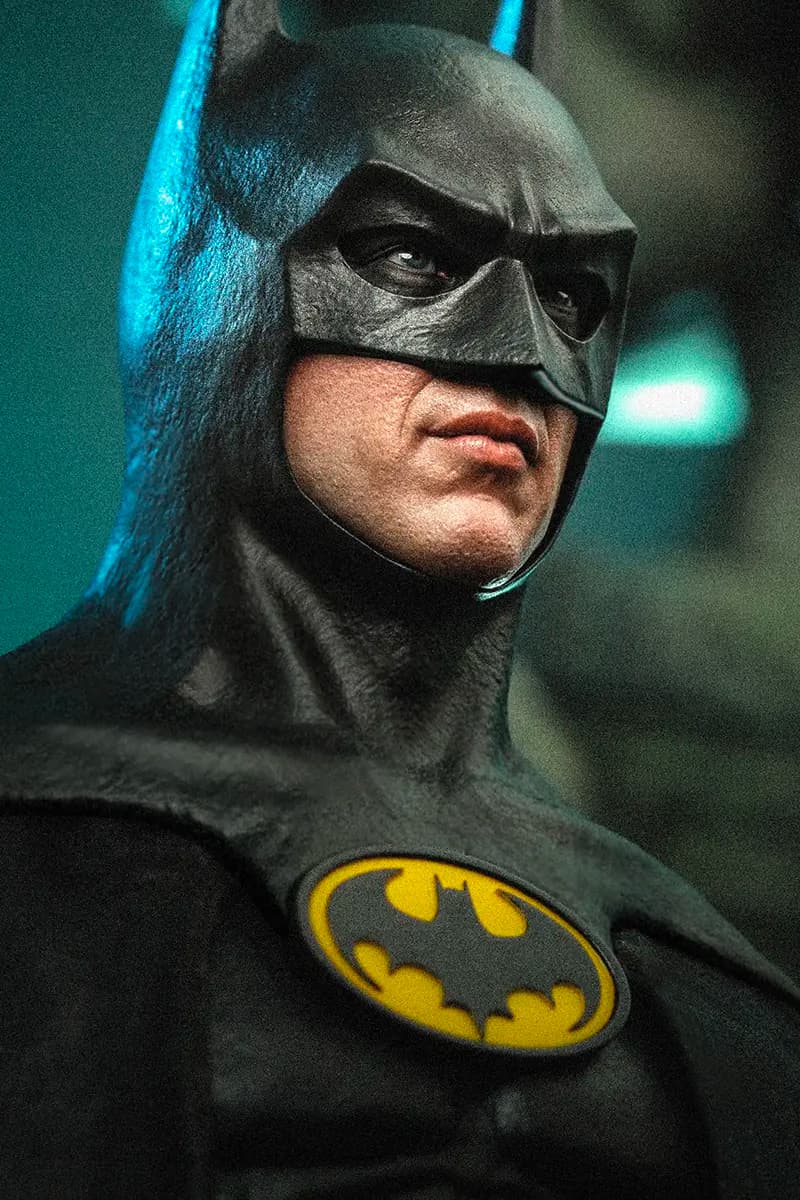 2 of 7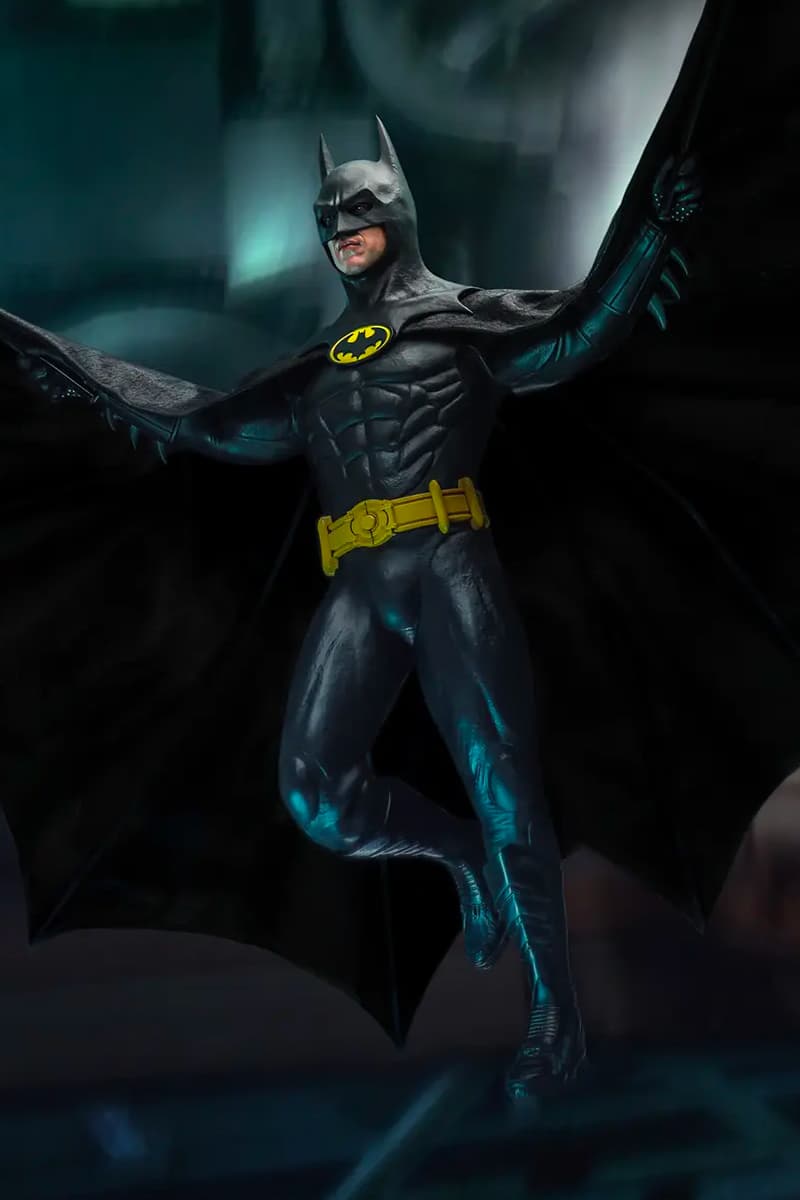 3 of 7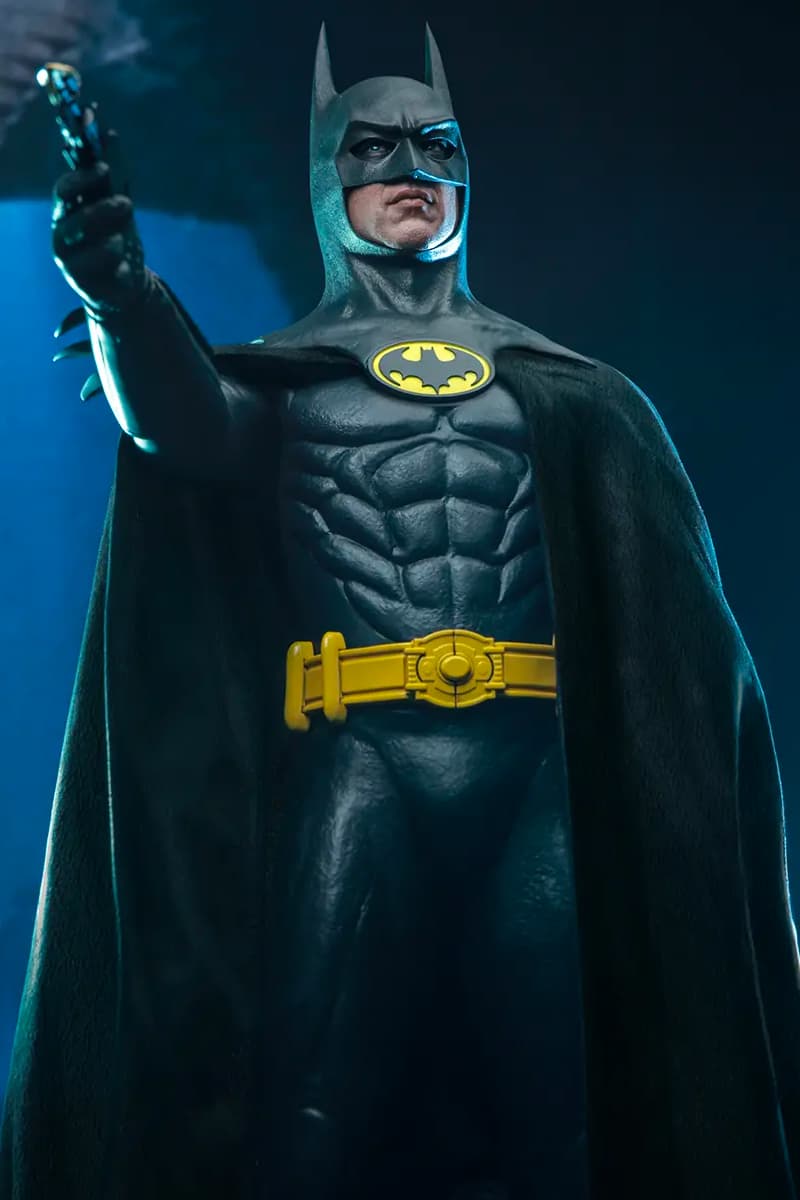 4 of 7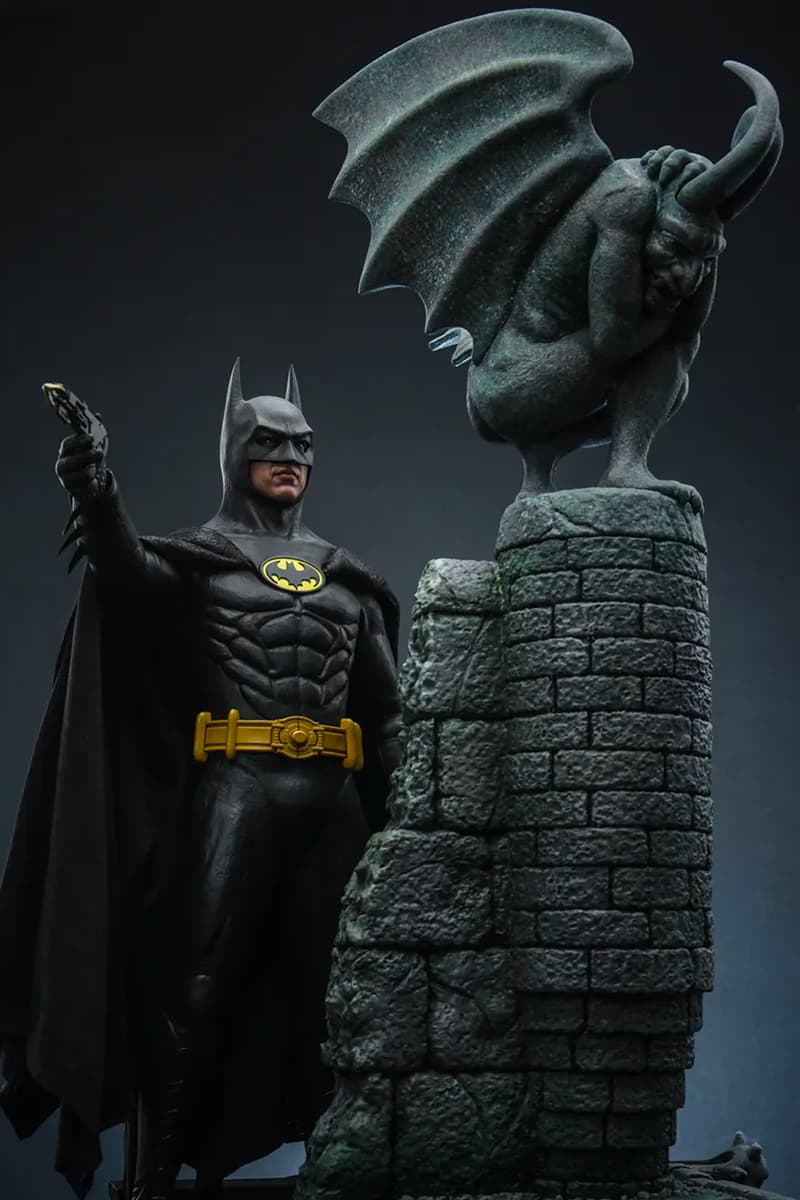 5 of 7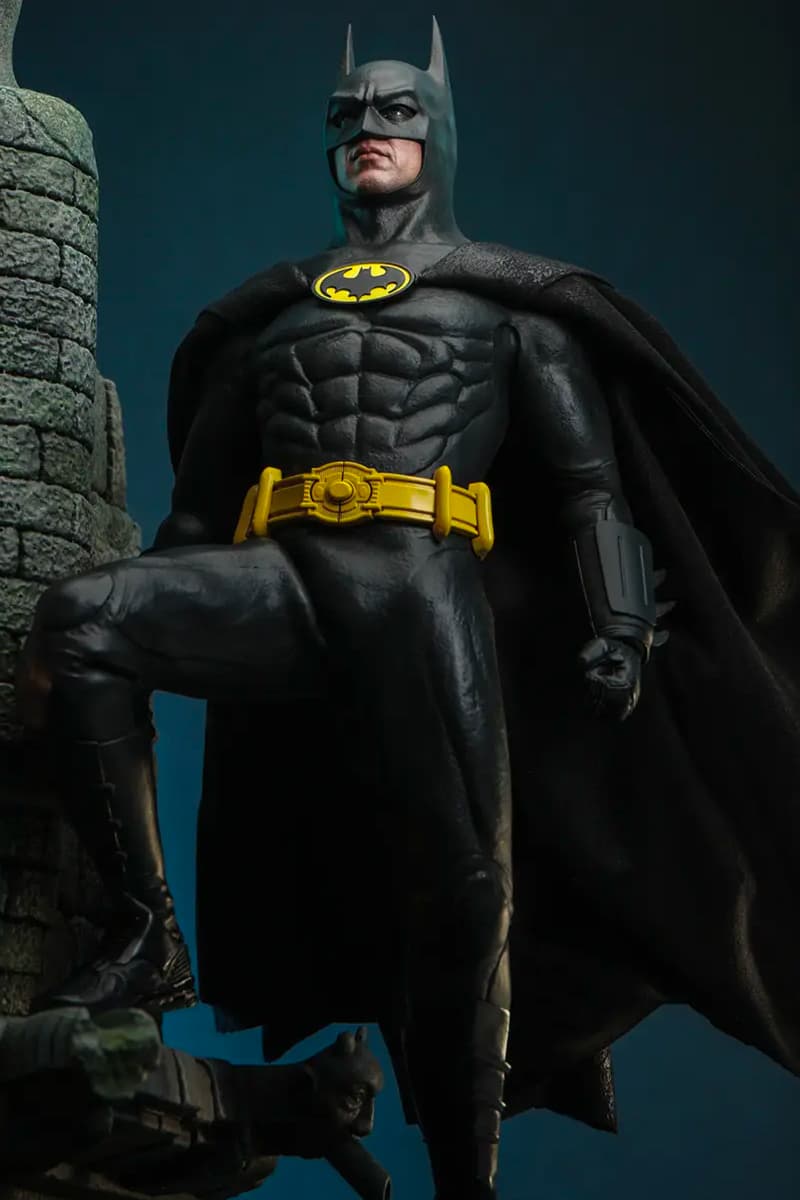 6 of 7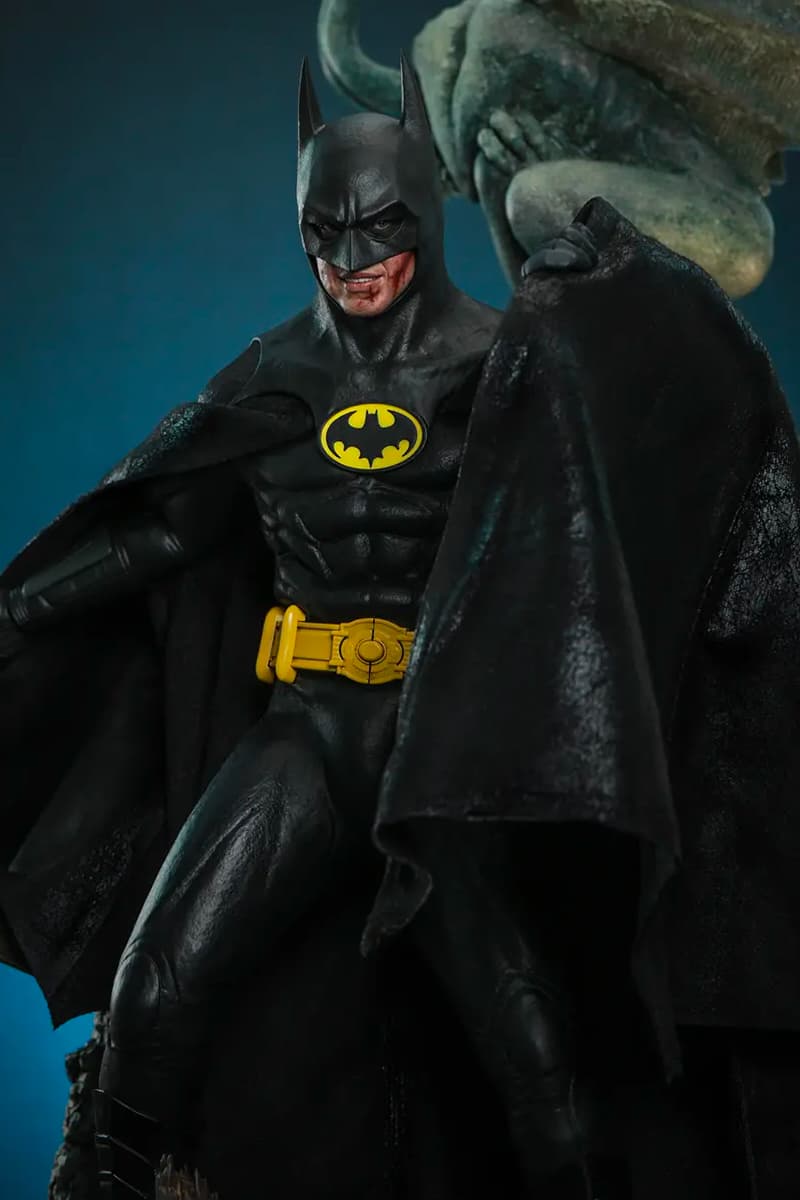 7 of 7
Ahead of Michael Keaton's return to the Cowl in The Flash, Hot Toys is now readying 1:6th scale collectibles inspired by Tim Burton's 1989 cult classic Batman. Leading the charge is the "Batman (1989) 1:6th Scale Figure" marked by a detailed, hand-painted head sculpt expressing Keaton in his iconic role. For greater realism and posing potential, the figure comes complete with three interchangeable faceplates with realistic expressions and Hot Toys' rolling eyeball function.
The figure is also dressed in a tailored Batsuit outfitted with the iconic Batman yellow Batman logo at the chest, utility belt, and cape. Accessories include a speargun/grapple, grapple gun gauntlet with line launcher, Batarang with rope, two ninja wheels, three smoke capsules, Batmobile remote, detonator, and more. Additionally, a Deluxe edition is also available which comes with a specially designed Gotham Cathedral rooftop diorama, drawn directly from the dramatic final fight scene with the Joker.
Hot Toys has also put together an accompanying "Batmobile (1989) 1:6th Scale Figure" marked by a sleek black paint job and screen-accurate details. Aside from light-up headlights, taillights, jet engine, and dashboard panel, the Batmobile also has sliding canopy doors, fuel tank door, rotating adjustable wheels, "shin breakers," articulated machine guns, and Batdisc launchers. Accessories come in the form of Batdiscs, grappling hooks, and a specially designed rotating base.
The "Batman (1989) 1:6th Scale Figure" in its Collector and Deluxe Editions and "Batmobile (1989) 1:6th Scale Figure" are available now for pre-order from Sideshow, with shipping set for April 2024-September 2024.
In case you missed it, Amazon Prime is reportedly developing a live-action Spider-Man Noir series.