Goods & Services Crafts Upcycled Cross-Body Bags from Leftover NikeCraft Mars Yard Overshoe Uppers
The LA-based cobblers are putting the excess from their cutdown services to good use.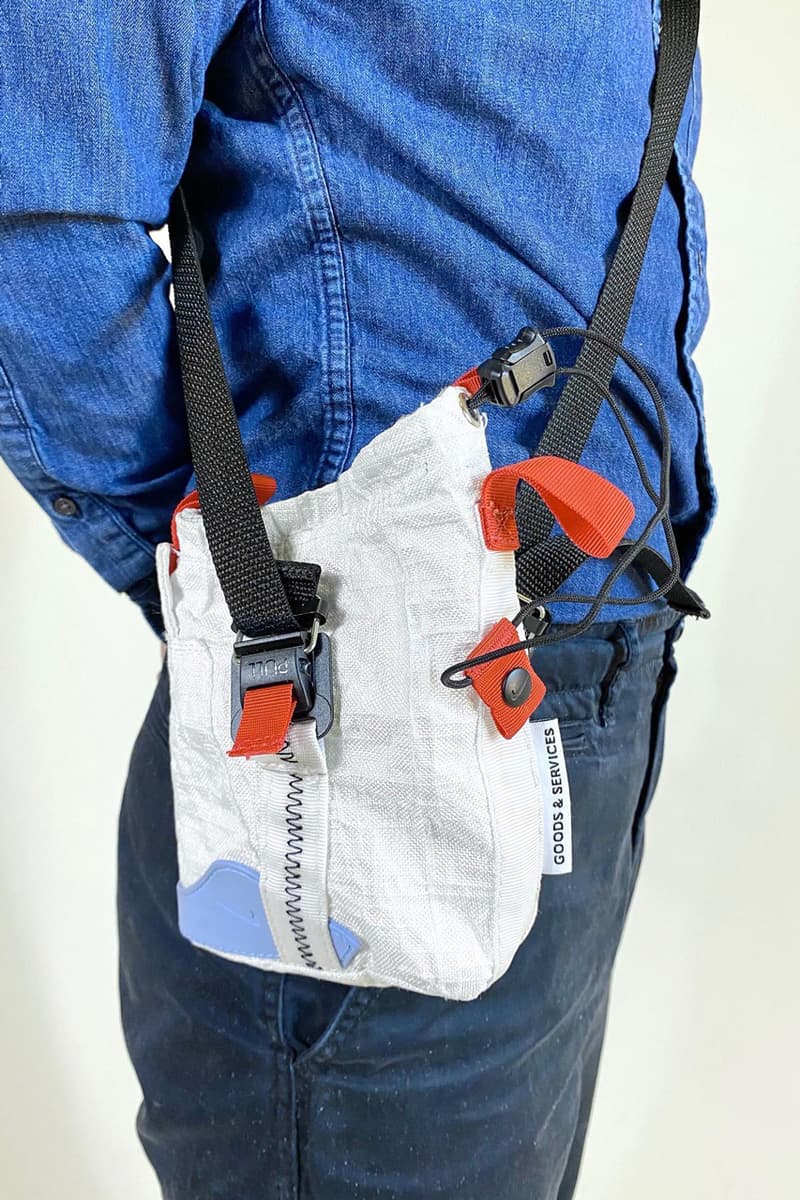 1 of 3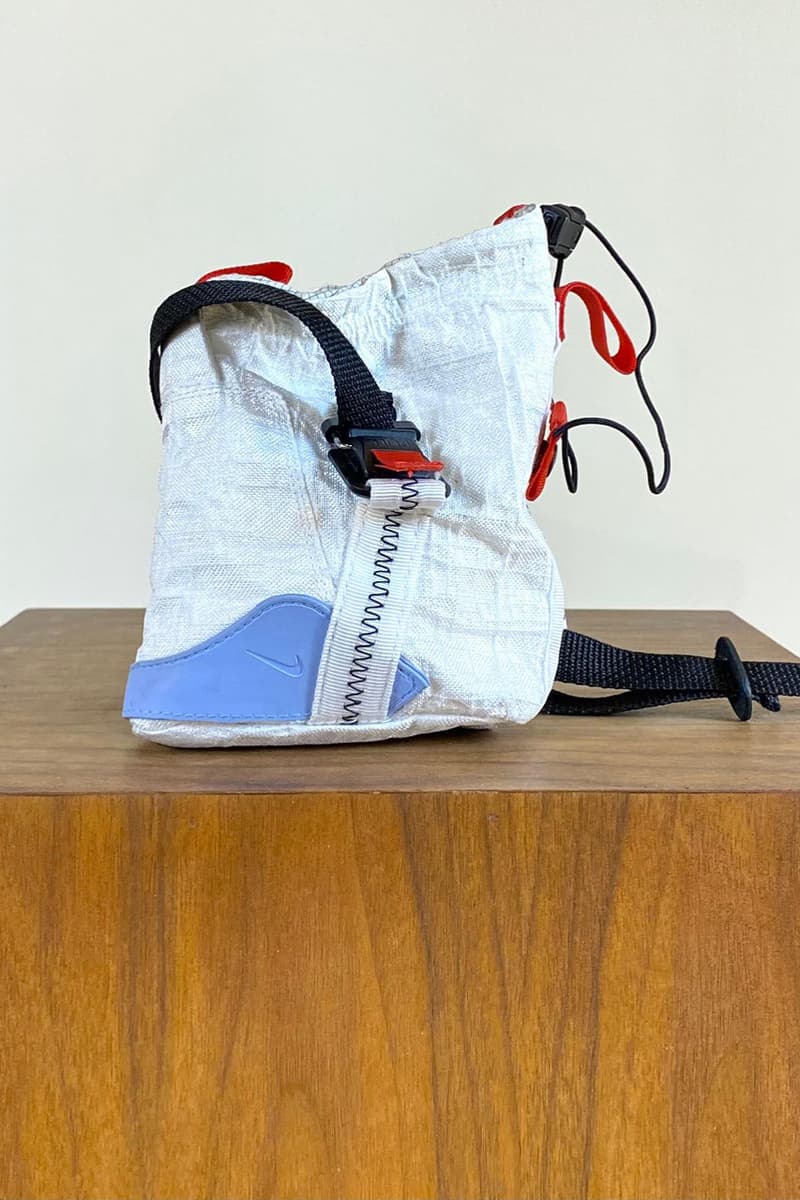 2 of 3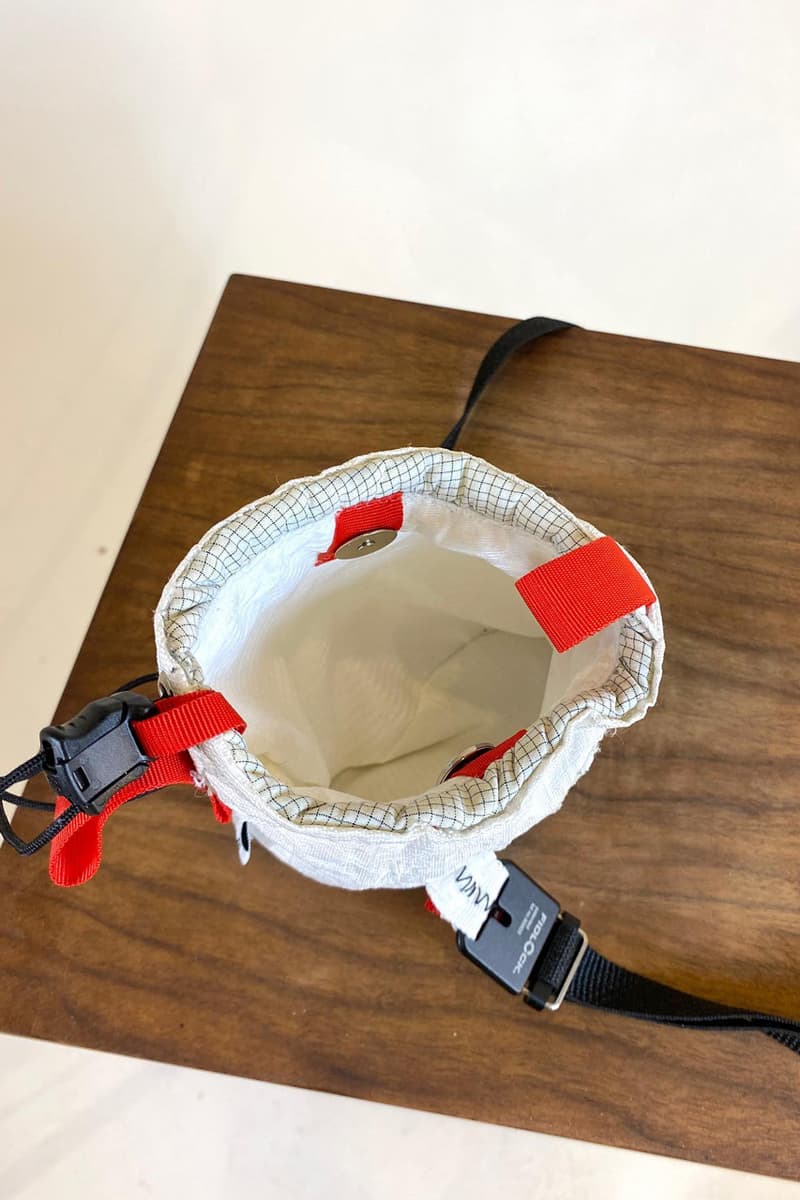 3 of 3
The cobblers, shoemakers and upcyclers extraordinaire at Los Angeles-based Goods & Services have dropped their latest in-house project: a cross-body bag made from the shroud of Tom Sachs and Nike's co-created NikeCraft Mars Yard Overshoe. When the Mars Yard Overshoe first dropped in 2019, enterprising customizers and sneakerheads who wanted a more standard Mars Yard look often chopped the waterproof Dyneema shroud off to reveal the sneaker underneath. Goods & Services performed several of these sneaker surgeries for Mars Yard Overshoe owners who preferred a professional alteration, and the once-forgotten uppers now get a chance to take on a whole new life.
Dyneema is an incredibly lightweight and durable material — it's twice as strong as Kevlar and half the weight — and this version of it is also waterproof, making for the perfect bag material. Goods & Services left the upper's signature buckles intact but added toggles plus magnetic snaps so they could be closed, while also stringing an adjustable nylon strap through the aforementioned buckles. Sizing-wise, it's 5.5 inches wide and 6.5 inches high. The bag marks Goods & Services' first in-house design project since last October's made-to-order shoe program, which offered sneakers built of upcycled military garments.
The custom bag is available now via Goods & Services' webstore and is priced at $300 USD.
For more from the world of footwear be sure to check out the latest installment of Sole Mates, a weekly Hypebeast series that spotlights notable individuals from the world of street culture and the connection they share with their favorite sneakers.