BTS' J-Hope Announces New Single "On the Street" Ahead of Military Enlistment
J-Hope will be the second BTS member, after Jin, to enlist in South Korea's mandatory military service.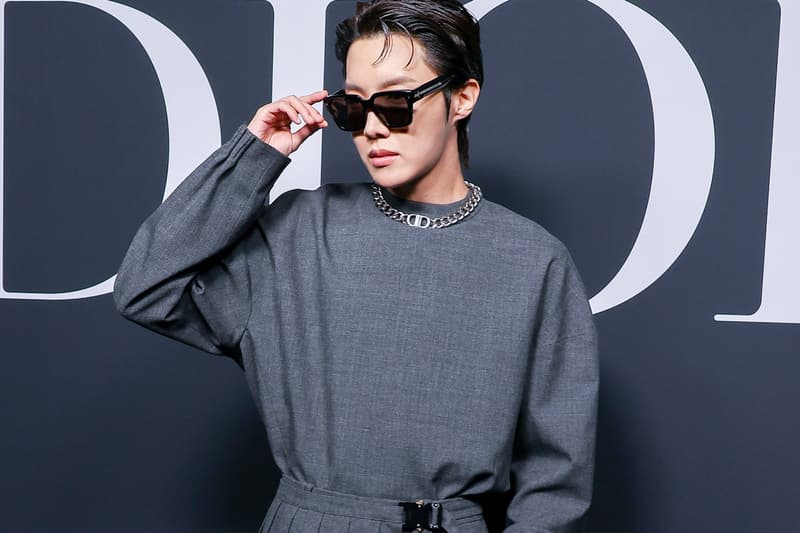 BTS' J-Hope is preparing to release new music, according to BigHit Music. Ahead of his mandatory enlistment in the South Korean military, the K-pop icon's label announced a new solo single, titled "On the Street," scheduled for release on March 3.
"We are happy to inform you that BTS member J-Hope will be releasing a solo single 'On the Street,'" BigHit said in a statement on Weverse on Sunday.
"J-Hope wrote the track to share his candid feelings toward his fans," the announcement read. "The title 'On the Street' refers to J-Hope's roots — street dance — from which his dream to become an artist began, and the path the artist and fans will continue to walk together. We hope that J-Hope's 'On the Street' serves as a meaningful gift to everyone who supports the artist. Please look forward to J-Hope's new song!"
The news follows BigHit Music's official announcement that J-Hope will begin his military enlistment process. J-Hope will follow Jin as the second BTS member to enter the country's 18-month mandatory military service.
"We would like to inform our fans that J-Hope has initiated the military enlistment process by applying for the termination of his enlistment postponement," BigHit wrote. "We will inform you of further updates in due course. We ask you for your continued love and support for J-Hope until he completes his military service and safely returns. Our company will spare no effort in providing support for our artist."
Stay tuned for J-Hope's new single, "On the Street," out March 3.
In more music news, Lil Nas X teased a new album release.