Watch David Guetta Use AI To Add Eminem's Vocals to a Song
Introducing it as "Emin-AI-em."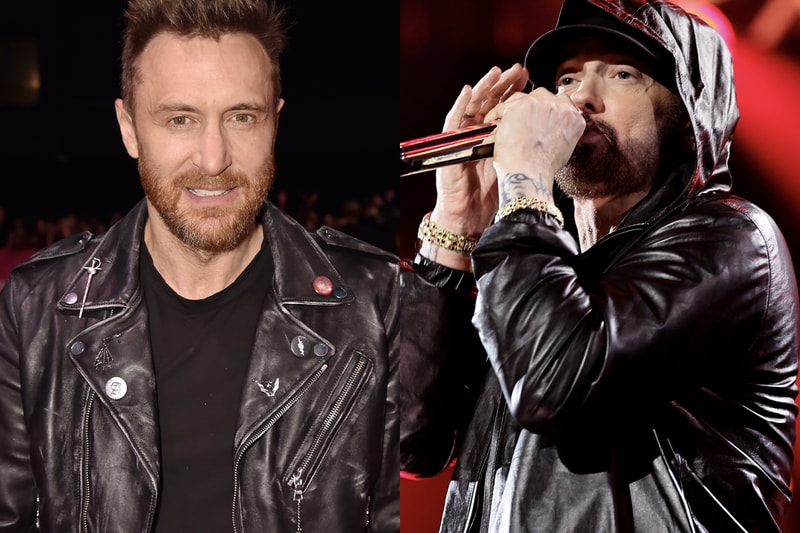 David Guetta is the latest famous name to utilize AI, sharing a clip of how he used the booming technology to replicate Eminem's vocals for one of his songs.
The DJ/producer took to Twitter to upload a clip of him debuting the vocal track during one of his live sets. "Emin-AI-em," as Guetta called it, can be heard saying "This is the future rave sound, I'm getting awesome and underground" in a voice that is eerily very similar to the real Em's voice. Guetta then stated in an interview that he made it as a joke, and he created it after he discovered the AI websites that generate verses almost identical to what the real artist would write. "Basically, you can write lyrics in the style of any artist you like. So I typed "write a verse in the style of Eminem about Future Rave, and I went to another AI website that can recreate the voice," he explained. "I put the text in that, I played the record and people went nuts."
As Twitter users began to question to ethical use of AI in songs, Guetta clarified in a reply that he will "obviously" not be releasing the track commercially.
Watch the clip below.
obviously I won't release this commercially😃

— David Guetta (@davidguetta) February 4, 2023
Elsewhere in music, SZA's SOS is officially certified platinum.