Tony Hawk's The Skatepark Project To Develop Gotham Park and Bring Back Legacy Skate Spot Brooklyn Banks
In partnership with NYC non-profit Brooklyn Bridge Manhattan.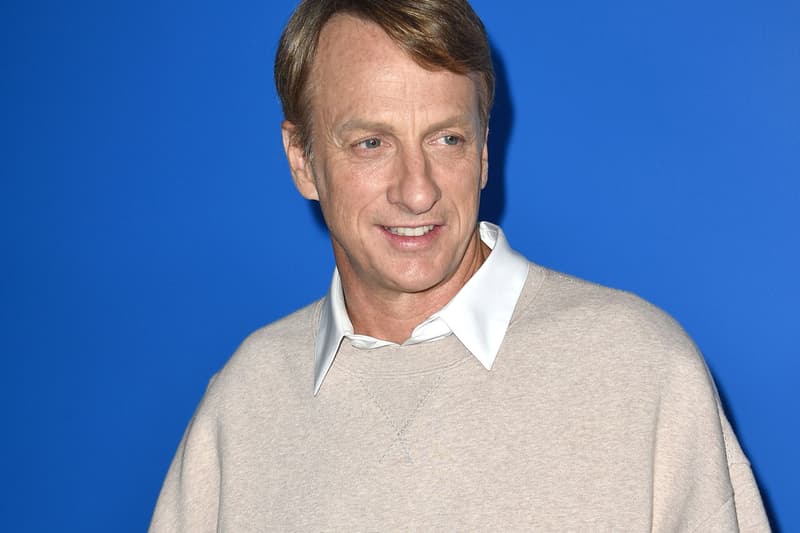 Tony Hawk's The Skatepark Project will team up with NYC non-profit Brooklyn Bridge Manhattan to develop Gotham Park and bring back the quintessential skating spot Brooklyn Banks by building a new park under the Brooklyn Bridge in Manhattan.
In the spring of this year, the two entities will transform empty lots into both greenspaces and open play spaces intended for all ages. According to a release, the new park is designed to "foster community, boost local businesses, and open up access to safe outdoor recreation for the nearly 50,000 diverse local residents who live within a half-mile radius of the park."
During the State of the City address on Thursday, Mayor Adams shared a commitment to converting the space beneath the Brooklyn Bridge into a public park. The first phase, which will see the restoration of the Banks skate area and the reconstruction of basketball courts, will create much-needed recreational space in the long-overlooked area.
"For most of my life, skateboarding has been my home and community. Skateboarding brings people together, creating long-lasting friendships, builds determination and confidence, and all while promoting a healthy lifestyle," said Hawk in a statement. "We want to help provide a place for that sense of community and support at the Banks for people of all ages. The local community deserves to have a safe, designated skate space that provides a sense of belonging. It's an honor to join our partners on this project and we'll help however we can until it gets finished."
"The Skatepark Project's commitment to helping our low-income communities of color have access to healthy recreation space has been a game-changer, and we are so thankful for their support,"  said Rosa Chang, co-founder and president of Brooklyn Bridge Manhattan. "Three years into a pandemic, BBM has reimagined these desolate blocks into a community park for people of all ages and abilities, and we are grateful that the City and State support our vision."
Notably, the new park space is on track to become a tourism attraction, with an expected 3,300 permanent jobs to be created upon its completion. The park is projected to accumulate more than 7.5 million annual visitors, with $470 million USD in economic output and $150 million USD of spending going to local businesses.
"Brooklyn Banks holds almost a hallowed place in the legacy of not only New York City's contribution to skater culture but for skaters across the nation and world as well," said Manhattan Borough President Mark Levine. "It's imperative that we preserve and continue this legacy, and this new partnership to develop Gotham Park will ensure that generations of skaters can continue to shred this iconic park. Thank you to the Skatepark Project and Brooklyn Bridge Manhattan for keeping this dream alive."
Elsewhere, Kyrie Irving reportedly wants a long-term contract extension with the Brooklyn Nets.