From Instant Coffee to Gucci, Editors Share Nostalgic Picks for Celebrating Lunar New Year
Staff picks dedicated to the season of renewal.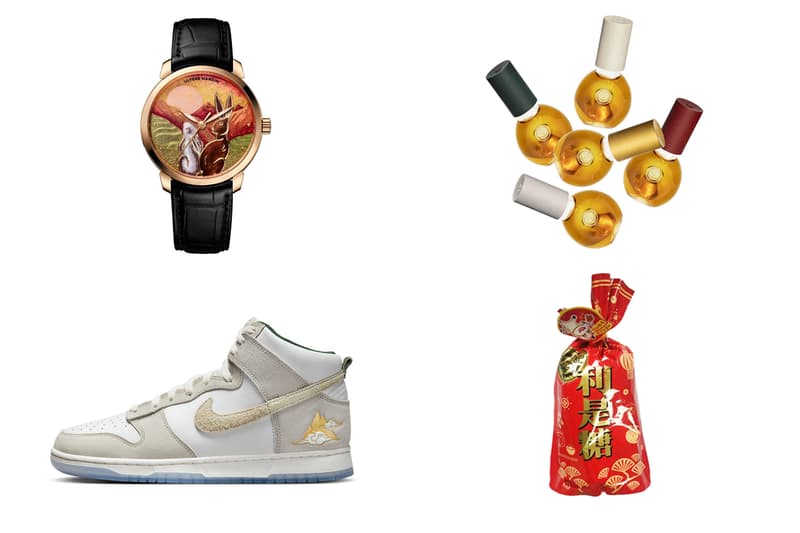 Lunar New Year, the holiday widely acknowledged in South Korea, Vietnam, and Singapore, among other East Asian countries, celebrates the arrival of spring and new beginnings. Following the moon cycles of the lunar (or lunisolar) calendar year, the 15-day celebration charts a plethora of familial traditions, a time of travel and merriment as markets are adorned with festive paper cuttings and dinner tables overrun with feasts to symbolize good luck and fortune for the year to come. In commemoration of the holiday, Hypebeast editors have rounded up the novelty items that bring them back to their childhoods and to the family reunions that still hold up as formative memories. Additionally, the selection below spotlights recent collections and accessories with eye-catching graphics and motifs that embody the vitality of the cultural festival. From delicious turnip cakes to spring banners decorating households, here's your guide to bringing a touch of good luck to 2023. The below roundup includes Yat Pit's contemporary take on the qipao, Gucci's "Year of the Rabbit" collection, instant coffee and Ulysse Nardin's New Classico Rabbit timepiece, among others.
LOUIS XIII THE DROP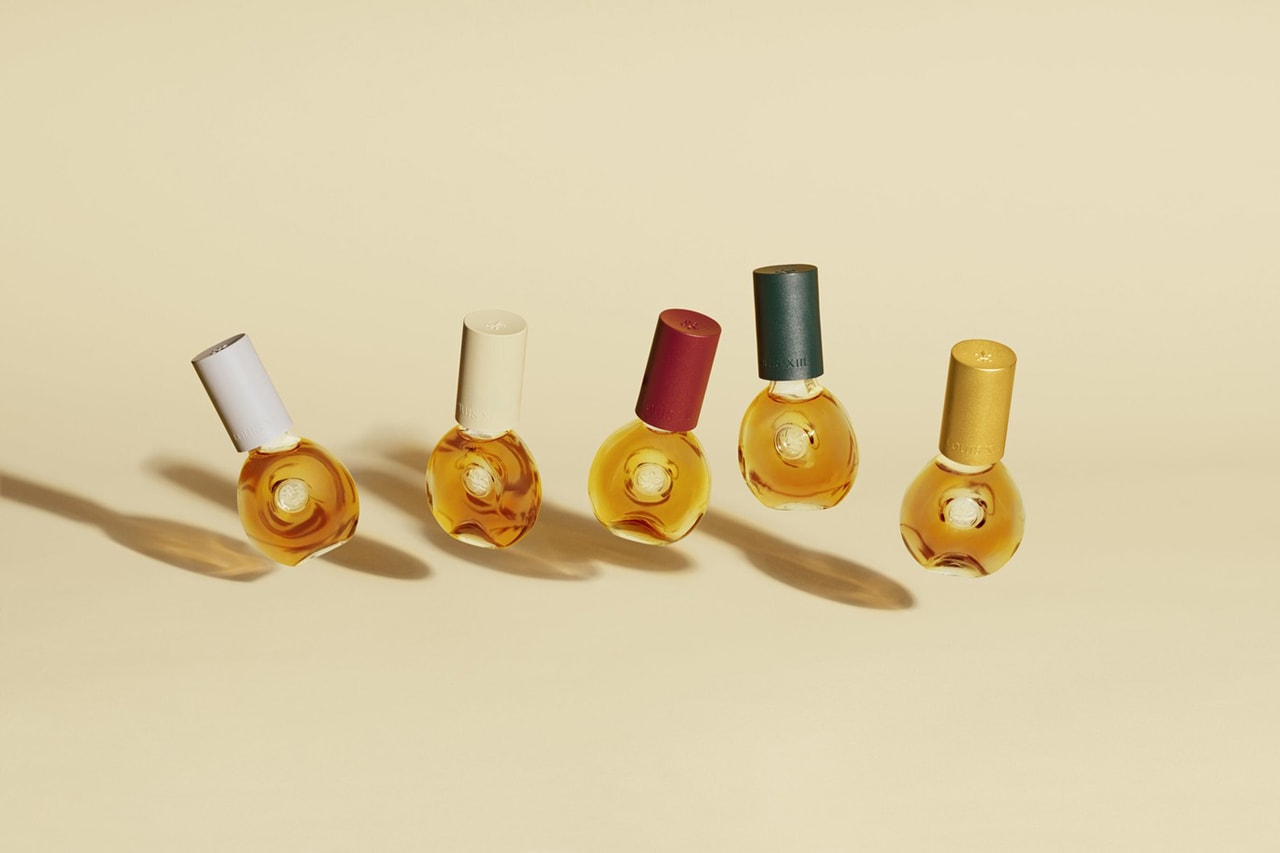 HB Team
Anyone looking to toast in the new year should consider LOUIS XIII's THE DROP. This collection of five 1cl miniature bottles of the renowned cognac are luxury collectibles you can give as a gift to the spontaneous creative in your life. #MakeItYours inspires a new tasting ritual, and each bottle embodies a youthful mindset (Loud, Glow, Bold, Smooth and Bright) reflective of today's digital nomads and tastemakers. For an additional touch, the mini bottles can be paired with leather holster accessories for added portability. With a composition of honey, dried roses, myrrh and plum, this new format echoes LOUIS XIII's global footprint, spanning the Izu Peninsula to the Red Mountain of Hong Shan and skyscrapers overlooking Detroit.
Available for purchase on LOUIS XIII for $950 USD.
Yat Pit's Puffa Jacket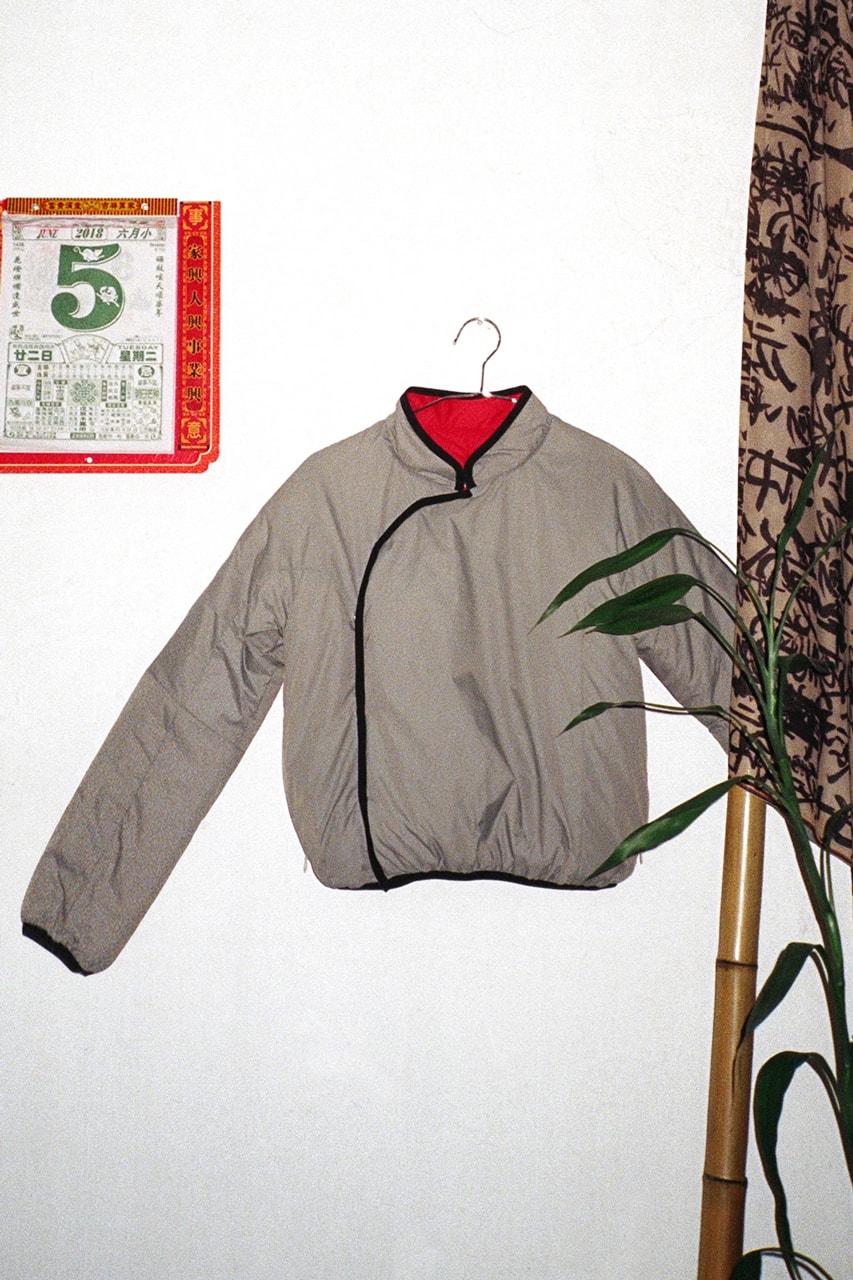 Editor: Zarah Cheng
When I was younger, Chinese New Year to me always meant payday – as a professional tiny freeloader, CNY was my most bountiful source of income for the year. As I've gotten older, however, the annual holiday has taken on new meaning. It's a bit ironic that in Canada with my immigrant family, I actually felt more in touch with my culture and celebrated the new year in a way that was steeped in tradition. Now that I live in Hong Kong, the holiday takes on a much more commercial spirit and I don't feel as connected to the significance of the holiday. Even so, I will always see Chinese New Year as a time for family, friends and celebration. My CNY pick is Hong Kong brand Yat Pit's "Puffa Jacket," a contemporary interpretation of the traditional qipao silhouette that I often donned as a child for special occasions.
Available for purchase on Yat Pit for $261 USD.
Bang & Olufsen 2023 Collection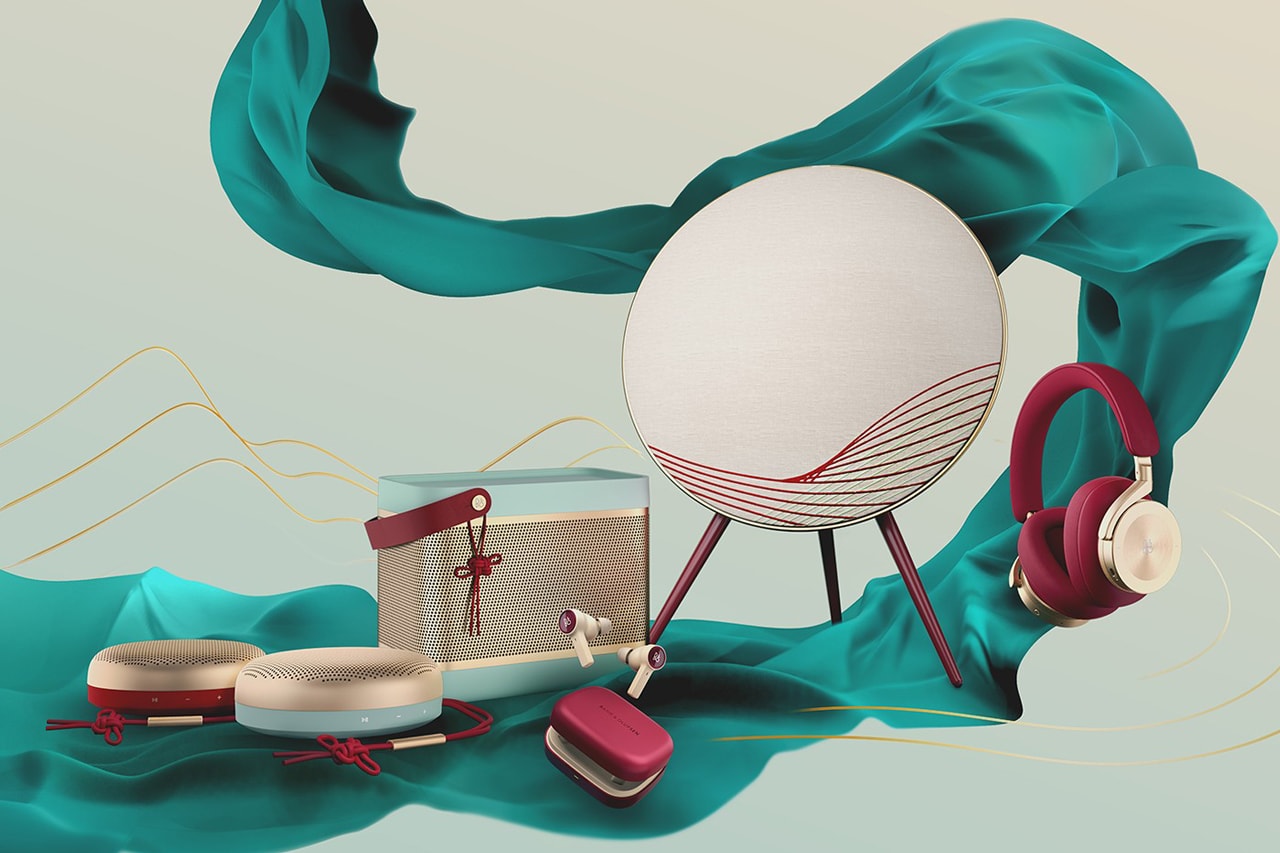 HB Team
To celebrate "The Year of the Rabbit", audio brand Bang & Olufsen released a limited-edition capsule, including the Beoplay A9 home speaker, Beolit 20 portable speaker, Beosound A1 portable speaker, Beoplay H95 headphones and Beoplay EX true wireless active noise canceling earphones. The collection features notable design elements inspired by China's ancient Silk Road and a color palette defined by Lunar Red, Jade Green and Gold Tone hues integrated throughout the capsule. Smaller embellishments, like the hand-woven Chinese knots on the Beolit 20 and Beosound A1, symbolize good fortune and reunion, and the addition of aluminum and wooden materials nods to the cultural festival.
Available for purchase on Bang & Olufsen's website, ranging from $279 – $3,799 USD.
Maxim Mocha Gold Mild Coffee Mix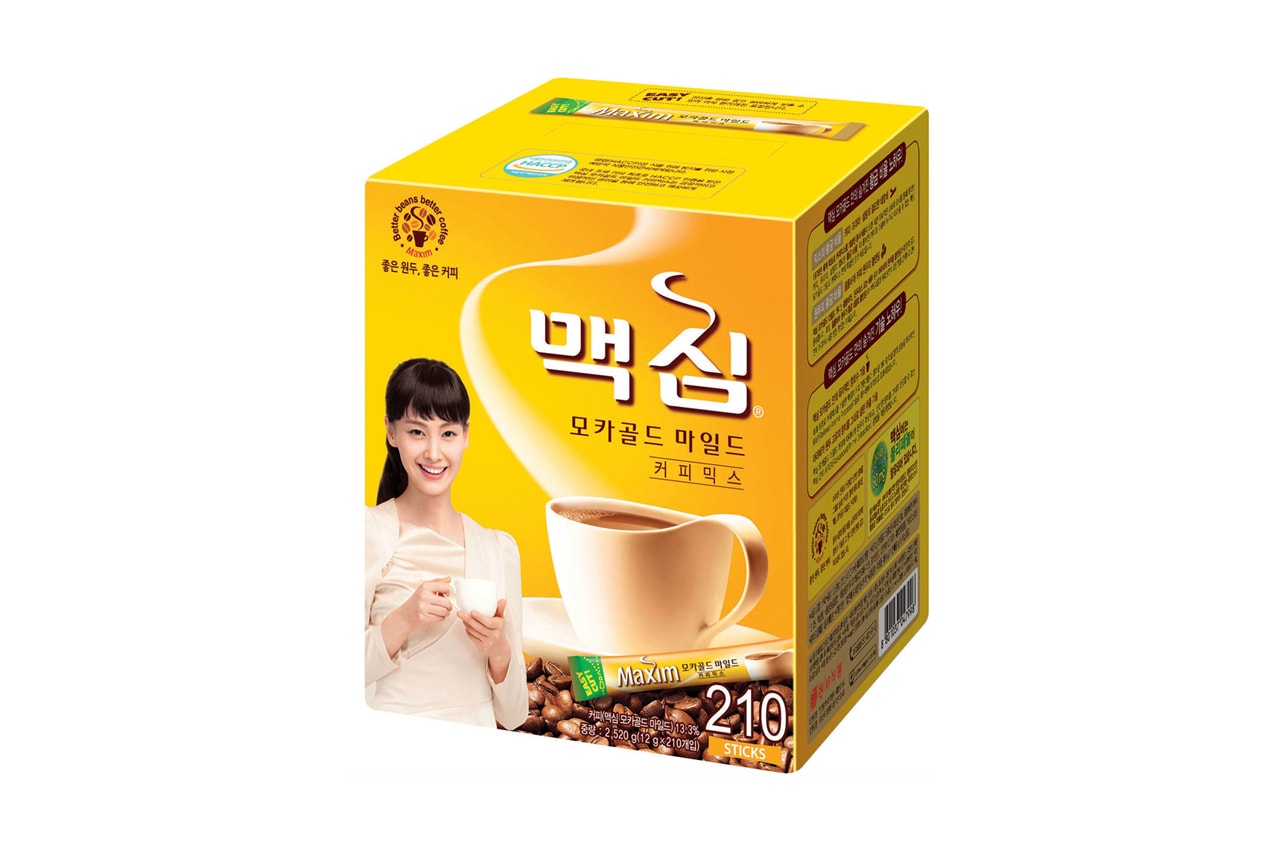 Editor: YeEun Kim
To me, Lunar New Year means two things: a lot of driving (highways are jammed with traffic for hours during the holidays in Korea) and family gatherings (that aren't always the best due to the uncomfortable conversations I'm forced to have with relatives). Throughout the entire LNY break, instant coffee is a must, whether you're taking a quick break at a rest stop or at home lying in a food coma. This extremely sweet drink probably contains more sugar than coffee, but thanks to its accessibility, you'll have grandparents, uncles and aunties asking you to boil some water to make everyone a cup — which must be prepared in not just any cup, but a single-use paper cup.
Available for purchase on Amazon for $29.50 USD.
Gucci "Year of the Rabbit"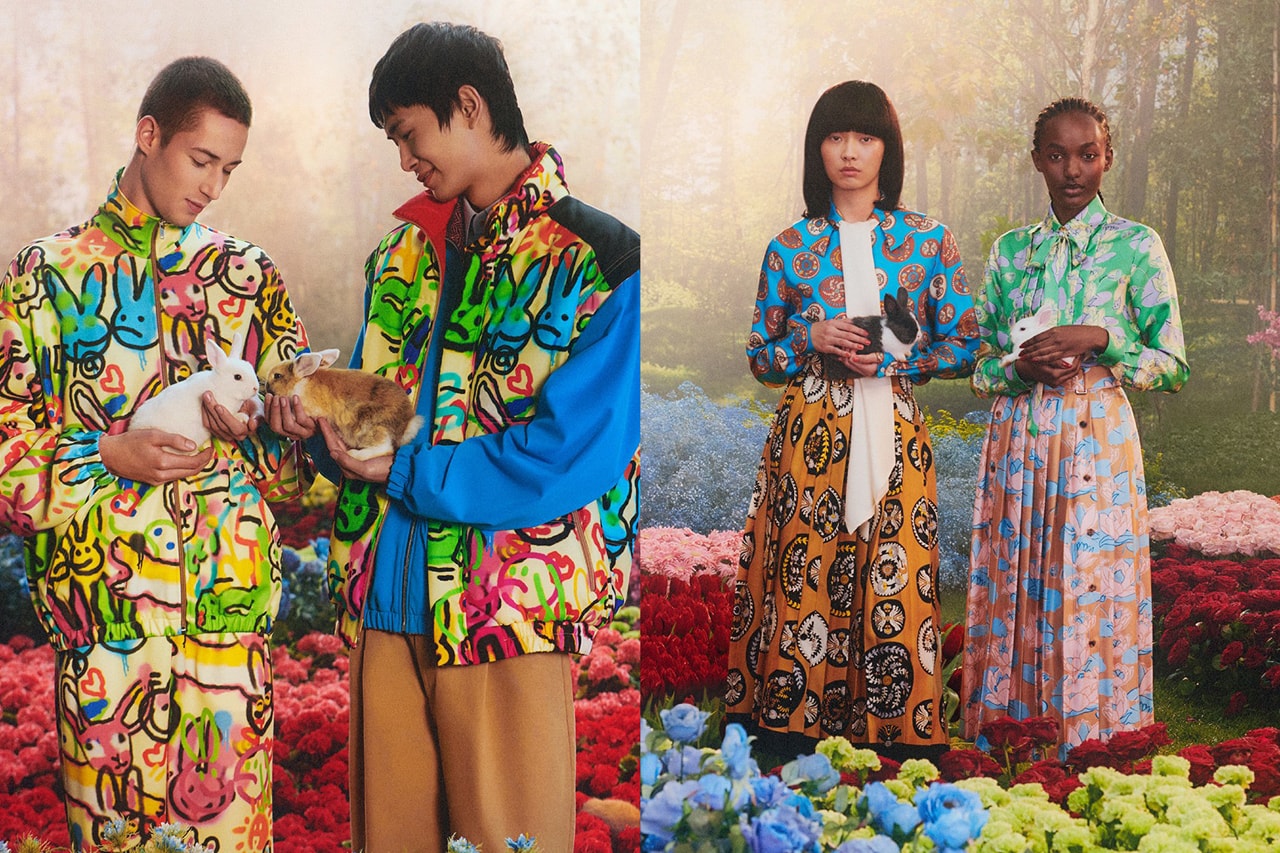 HB Team
For Gucci, the "Year of the Rabbit" means expressive graphic icons and splashy colors welcoming the early spring. The wide-ranging collection introduces women's and men's ready-to-wear garments, bags, shoes, accessories, jewelry and timepieces. The rabbit, seen as a symbol of intelligence, health and longevity, is a prominent motif deployed throughout the collection, in this case, presented as whimsical hand-drawn illustrations adorning select garments. The tracksuits and vests are seasonal staples but standout pieces arrive with the floor-length trench coat, which is decorated with a repeating gold and black geometric pattern. In the spirit of the season, the Italian house opts for breezy transitional pieces, including a range of pleated silk skirts fitted with a belted waist, available in waterlily and paisley-style circle prints.
Available for purchase on Gucci and in select stores.
CDG Colour Line Full Zip Around Wallet (Green)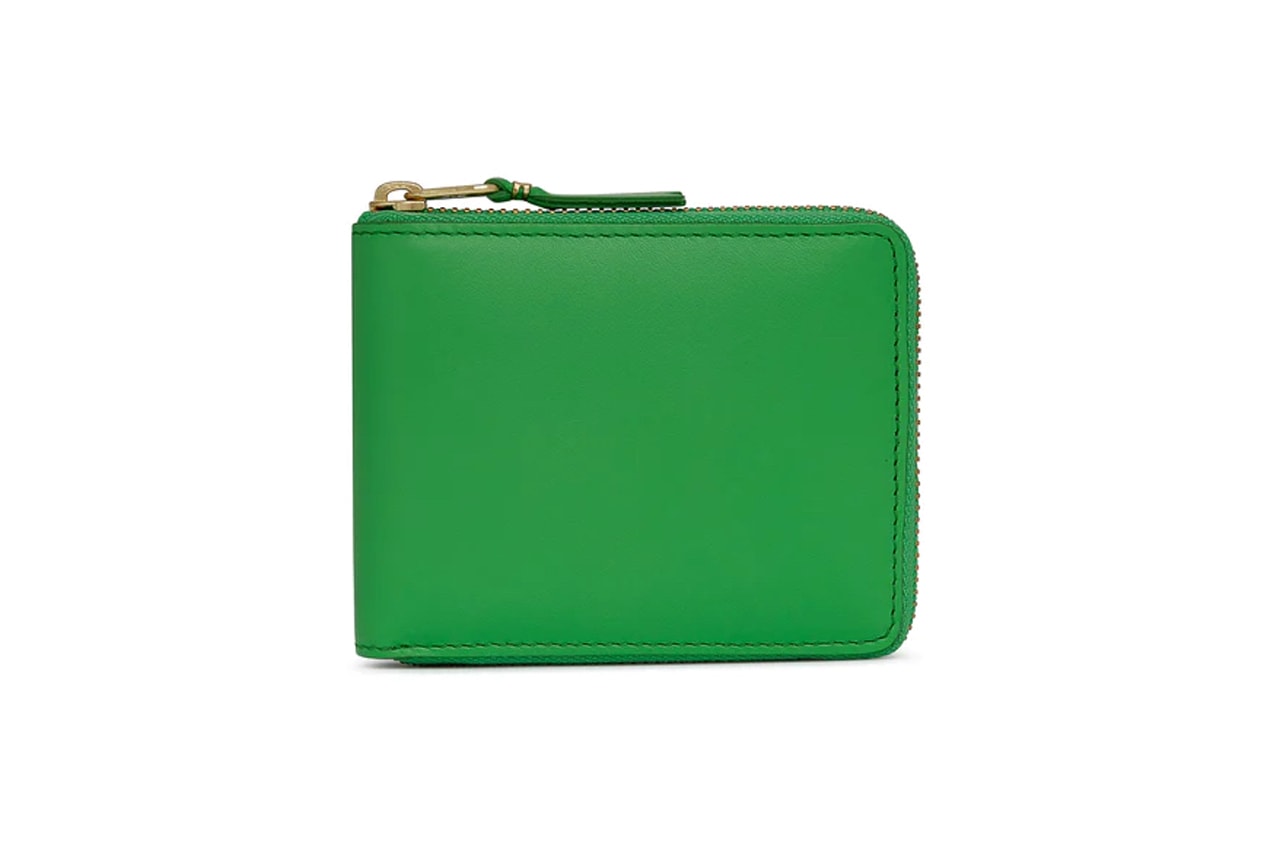 Editor: Zoe Leung
Lunar New Year is the one time every year that really puts my social skills and mahjong tactics to the test. From navigating a minefield of small talk while skillfully reading the mahjong floor, I believe I've mastered the art of surviving LNY and mahjong politics by minimizing losses and not offending any senior members of the family. One of the most important items for me at this time of year is a coin purse that carries ample loose change, which I've accumulated throughout the year as so-called "mahjong funds." From cutesy appliquéd ones to multiple leather zip pouches in every color possible — I've gone through a generation of coin purses since I started mahjong-ing at the age of 11. While red and gold are the most auspicious colors in my culture, I prefer to go by a personalized color of the year. For the new year, I'm opting for a rich, vivid green that connotes freshness, abundance, and most importantly, calmness — as a reminder to never flip the mahjong table.
Available for purchase on Dover Street Market for $120 USD.
Ulysse Nardin New Classico Rabbit Timepiece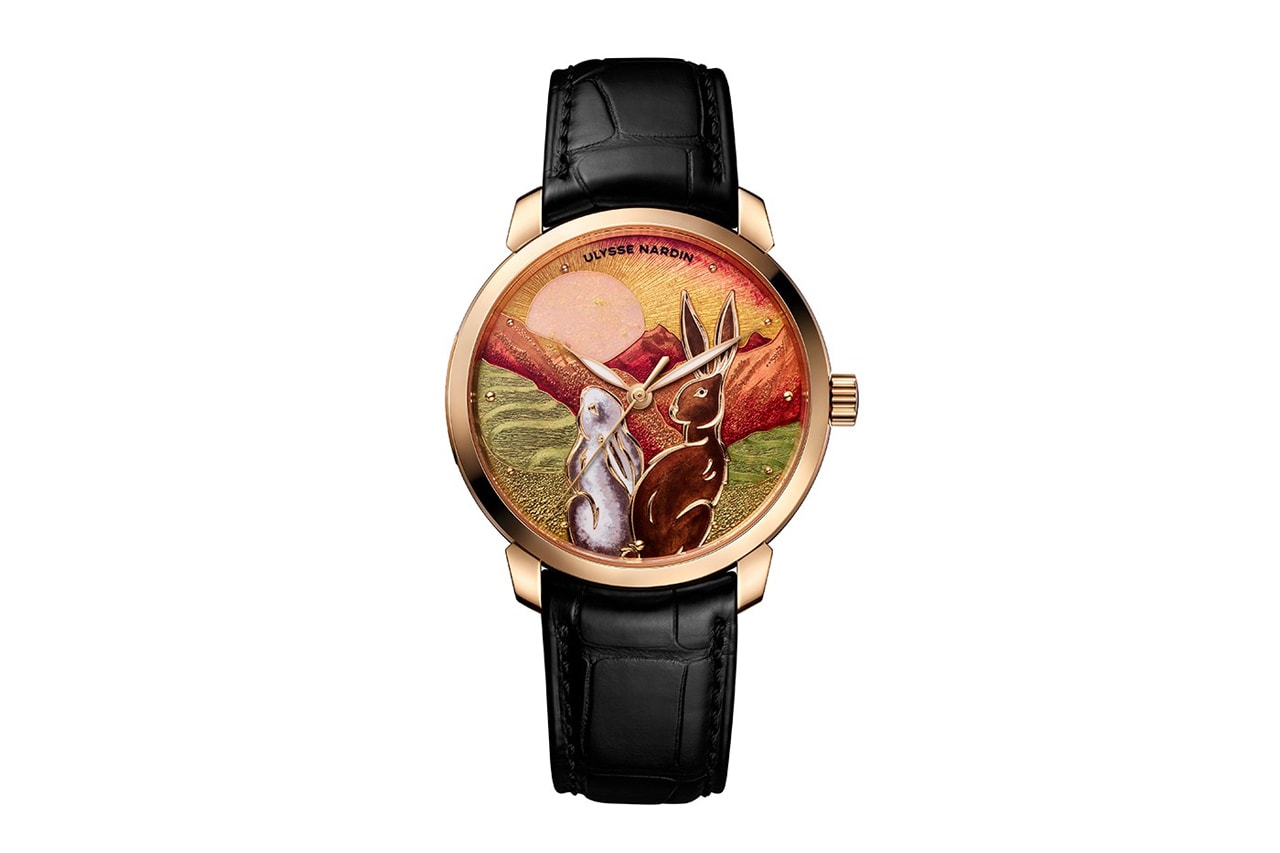 HB Team
The New Classic Rabbit timepiece from Ulysse Nardin is a poetic ode to the season of renewal. For this piece, the watchmaker enlists the renowned Donzé Cadrans, its in-house enamel workshop, to craft a textural watch face utilizing centuries-old champlevé and cloisonné enameling methods. Within this vignette, two rabbits are perched against a candescent sunset and mountain range. This scene is framed within a complementing 40mm rose gold case, complete with a glossy leather strap embossed with an alligator print. As a finishing touch, a rose gold buckle is fastened to the strap for an elegant and cohesive look. The timepiece is limited to a run of 88 pieces.
Available for purchase on Ulysse Nardin for $45,900 USD.
HSU New Year Lucky Candy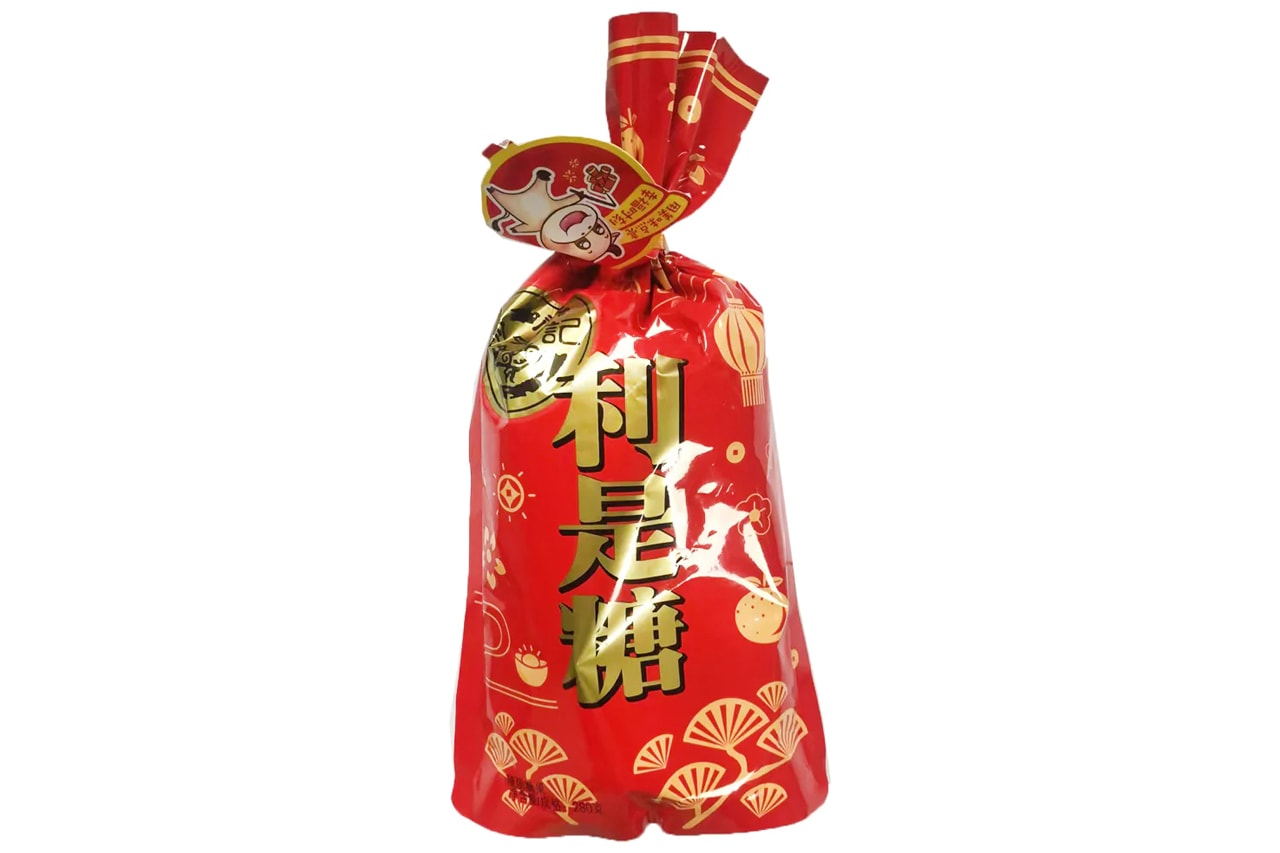 Editor: Sammy Su
Lunar New Year in the household means more candy for me and awkward small talk with distant relatives that come and go. It's all love. Grandma lays out a whole spread of mandarin oranges, an assortment of candy and a fresh pot of tea for guests that come in for five minutes tops while I practice my acceptable warm smiles and excuses to go to my bedroom stashed with stolen Lai See Tong — think White Rabbit goodness, but a tougher exterior and soft pink hue which I have no idea why, but we can go with it. Lai See Tong and Lai See, that's it for me.
Available for purchase on Amazon for $9.98 USD.
Nike Dunk High "Lunar New Year"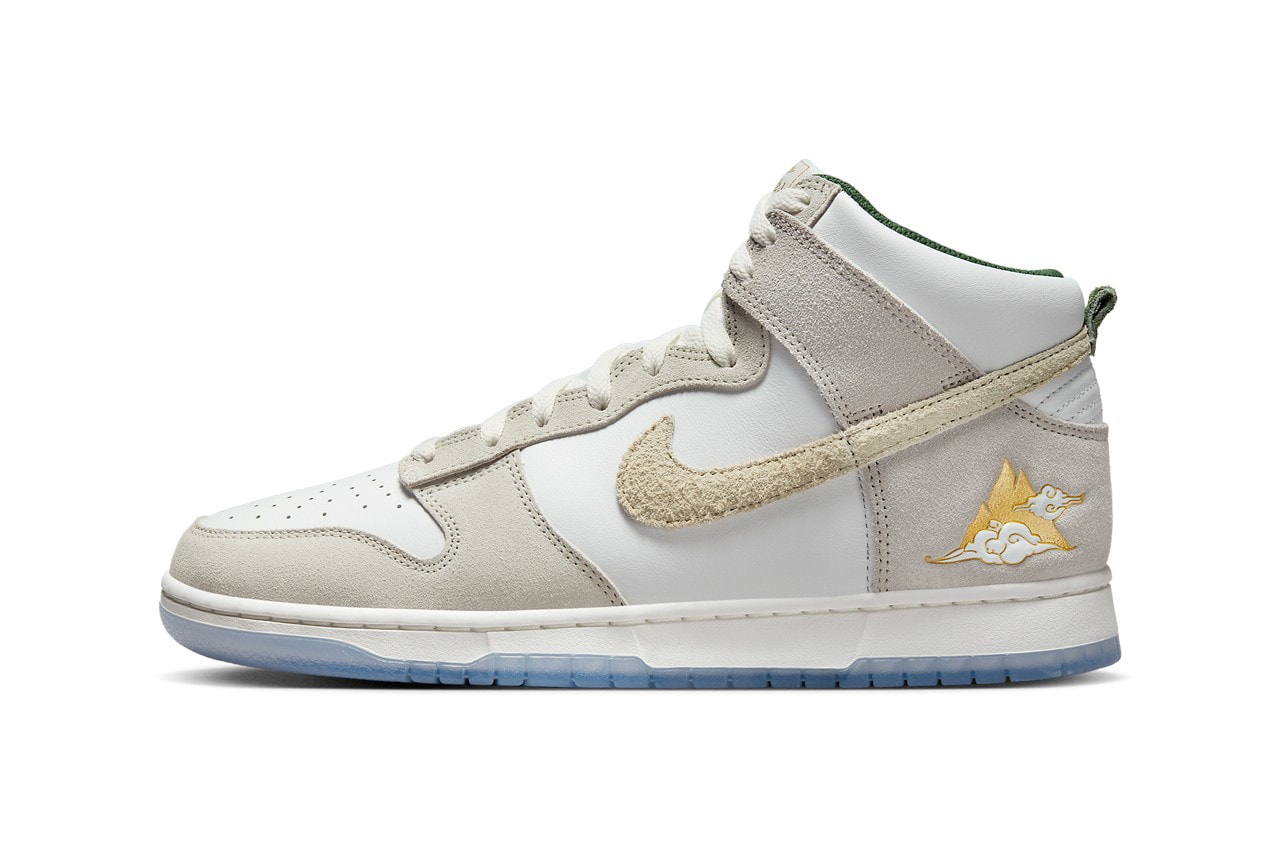 HB Team
The celebratory Nike Dunk High "Lunar New Year" is replete with "Summit White" and "Light Bone" outfits, comprising a base of white leather and light gray suede to round out the lateral panels. This muted colorway is then offset by pops of taupe near the Swooshes, with hits of gold and green contrasting the tongue and collar. A golden mountain emblem adorns the outer heel, while frosty blue rubber equips the outsole.
Available for purchase on Nike for $135 USD.
DISCLAIMER: We discourage irresponsible and/or underage drinking. Drink responsibly and legally.