Rich Brian Reflects on Acting Debut in New Single "Sundance Freestyle"
'Jamojaya' premiered at Sundance earlier this week.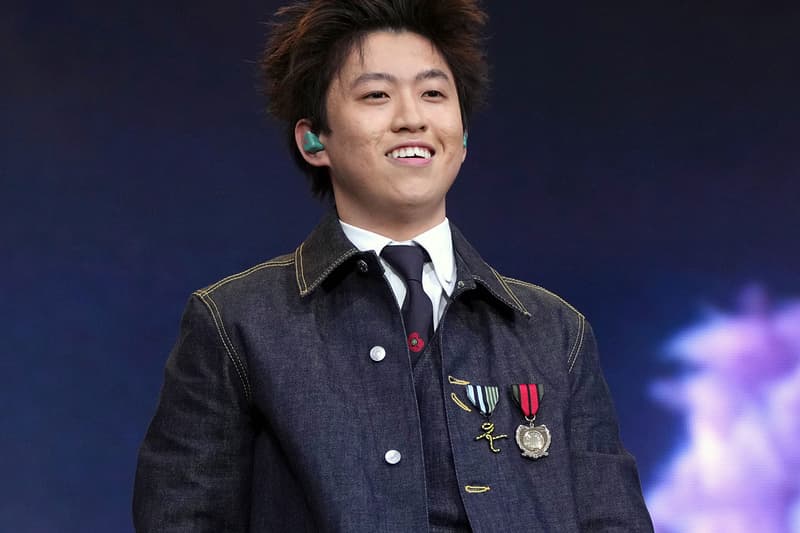 Coming off of his film debut in the drama flick Jamojaya, Rich Brian is looking back on the experience in a new track. The haunting rap song "Sundance Freestyle" is out for streaming now via 88rising and Warner Records.
Named after the renowned film festival, where Jamojaya premiered earlier this week, "Sundance Freestyle" hears Brian chart his come-up in the music industry and the progress he's made over the years, including his recent breakout acting role.
"Get you used to hearin' certain questions / Like, 'How you feel to be at Sundance?' / Like, 'How you feel to be just one man?'" he raps. "One man, reppin' where you from and I'm like, 'Nah, man' / Five years ago, I'd be so happy to get five bands for a thirty minute set."
An accompanying music video helmed by Brian's collaborator Daniel Cloud Campos features the rapper dressed in the garb of his movie star role, appearing on a makeshift talk show set to talk about the film's release.
Directed by Justin Chon, Jamojaya stars Brian as an Indonesian rapper named James staying at a resort in Hawaii to record his debut album. As he prepares for his industry debut, he's accompanied by his elderly father, Joyo (played by Yayu Unru), who previously served as James' manager before he was publicly fired during a televised interview. Looming over the father-son dynamic is the recent but unaddressed death of James' older brother. Most of the scenes in the film are conducted in the Indonesian language.
Listen to Rich Brian's new single "Sundance Freestyle."
In other music news, Justin Bieber has sold his entire back catalog to Hipgnosis for $200M USD.