Eley Kishimoto Teams up with Floor Story for New Rug Collection
With patterns taken from the studio's archives.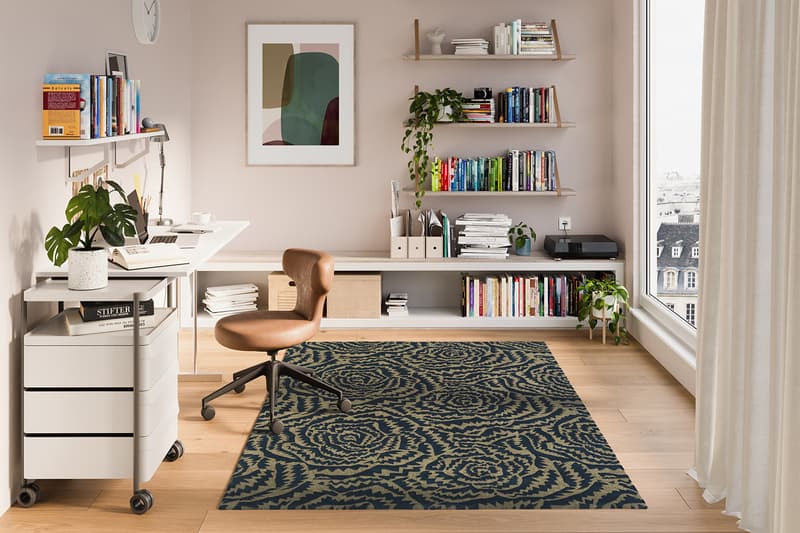 1 of 4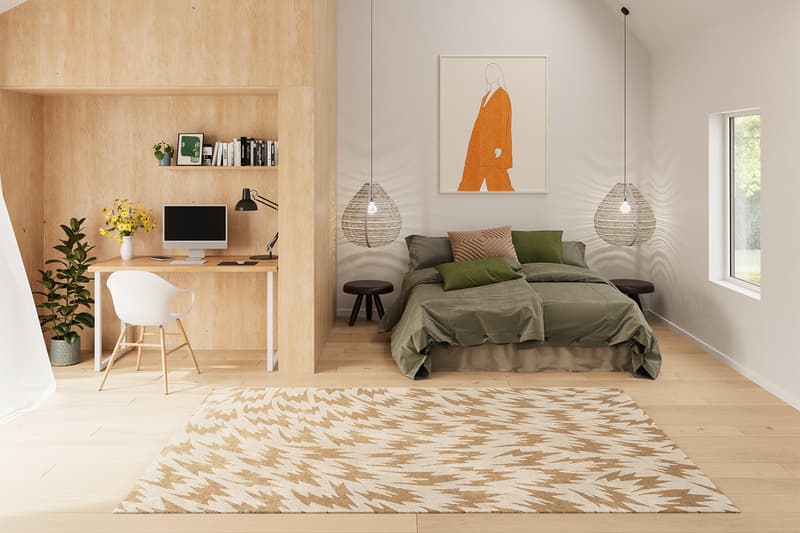 2 of 4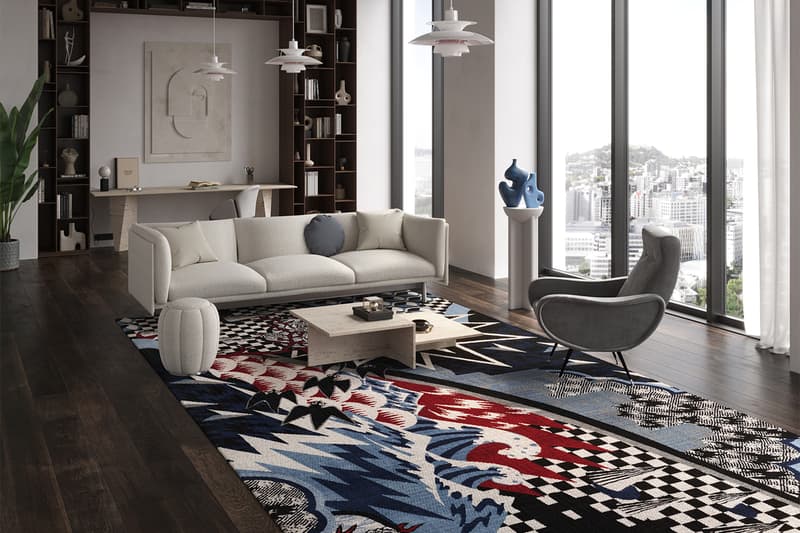 3 of 4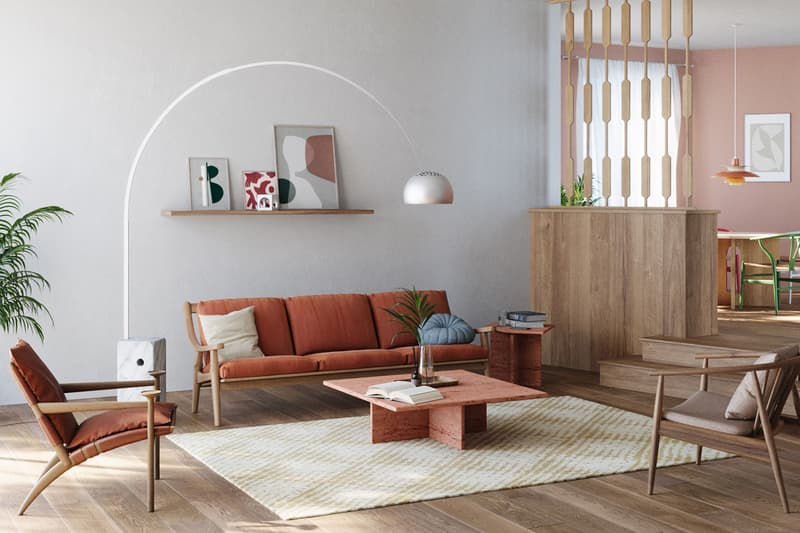 4 of 4
London studio Eley Kishimoto has launched a collection of rugs alongside textile label Floor Story, each featuring bold patterns taken from their own archives.
Typical of Eley Kishimoto, each piece has a strong graphic identity. The collection encompasses four patterns: Flash Loop; Jagged Rose; Quilted Mirage; and Graphic Fairytale (which comes in two colorways). Some are more intricate than others, with color palettes ranging from two-tone beige and off-white to multi-hued reds, blues, and greens.
Graphic fairytale is perhaps the most maximalist of the collection, and is described by Floor Story as a "fairytale scenescape that fuses together the many notable Eley Kishimoto archive patterns". Conversely, Flash Loop – which features the studio's most recognizable motif – takes on a muted sandy tone, rendering it suitable for a range of interiors.
Quilted Mirage is woven in a similar hue to Flash Loop, with blocky, pixel-like shapes spanning its width. "Celebrating a subtle yet graphic 'troupe-l'oeil' effect in a contemporary context. Pixilated and enlarged, the illusion within this graphic pattern only reveals itself from a distance," Floor Story adds. The collection is completed by Jagged Rose – another classic Eley Kishimoto graphic – which comes in navy blue and taupe.
The Eley Kishimoto collection was launched during this year's Maison & Objet furniture fair, which took place in Paris last year. Elsewhere in the city, Sabine Marcelis presented arange with IKEA, and Maison Matisse unveiled a colorful cork furniture collection.