Justin Bieber Sells Entire Back Catalog to Hipgnosis for $200M USD
Marking the music investment fund's largest acquisition to date.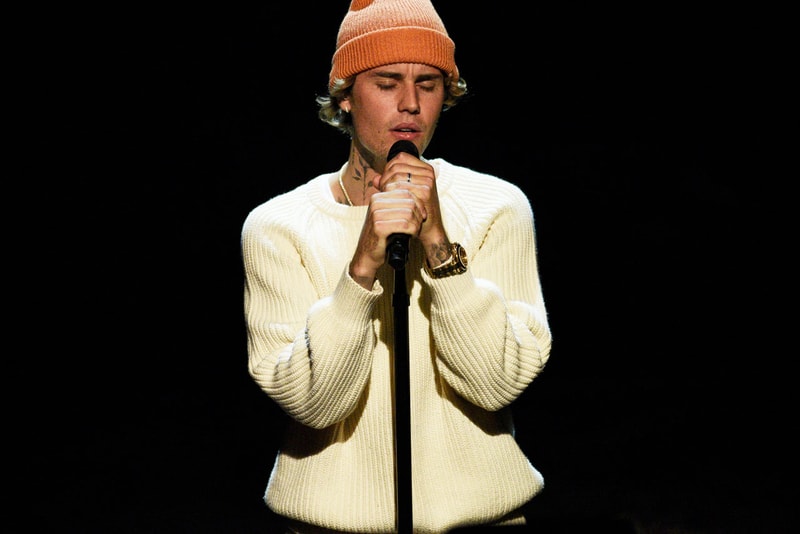 Justin Bieber has pawned off his catalog to Hipgnosis Songs Capital, the media investment fund announced on Tuesday. The deal was valued at $200 million USD, Billboard reported, citing a source close to the matter. According to the publication, that number makes it the "largest rights sale for any artist of Bieber's generation," as well as Hipgnosis' most expensive acquisition yet.
Per the terms of the agreement, Hipgnosis now owns Bieber's entire back catalog of releases up until December 31, 2021. Spanning 290 of Bieber's titles, the company has acquired publishing rights, neighboring rights and artist loyalties.
Universal Music Group will continue to own the copyrights to Bieber's master recordings but all royalties from those masters will now go to Hipgnosis.
"This acquisition ranks among the biggest deals ever made for an artist under the age of 70," Hipgnosis CEO Merck Mercuriadis said in a statement. "Such is the power of this incredible catalog that has almost 82 million monthly listeners and over 30 billion streams on Spotify alone."
The deal is particularly rare given Bieber's age and the assumed risk that the music of such a young artist may not remain as popular in the decades to come.
Mercuriadis pointed to Bieber's impact over the past 14 years, exactly half of the 28-year-old singer's lifetime, calling him "one of a handful of defining artists of the streaming era that has revitalized the entire music industry."
The fund also noted that Bieber has sold over 150 million records around the world and all six of his studio LPs have been certified platinum or multi-platinum.
The bulk of Hipgnosis' acquisitions are still made up of older artists, including icons such as Leonard Cohen and Neil Young.
In other music news, Lil Yachty dropped a "Department of Mental Tranquility" skit ahead of his forthcoming album.