Dave References Brazilian Football Legend "Adriano" in New Single
Hopefully the first of many releases from the rapper this year.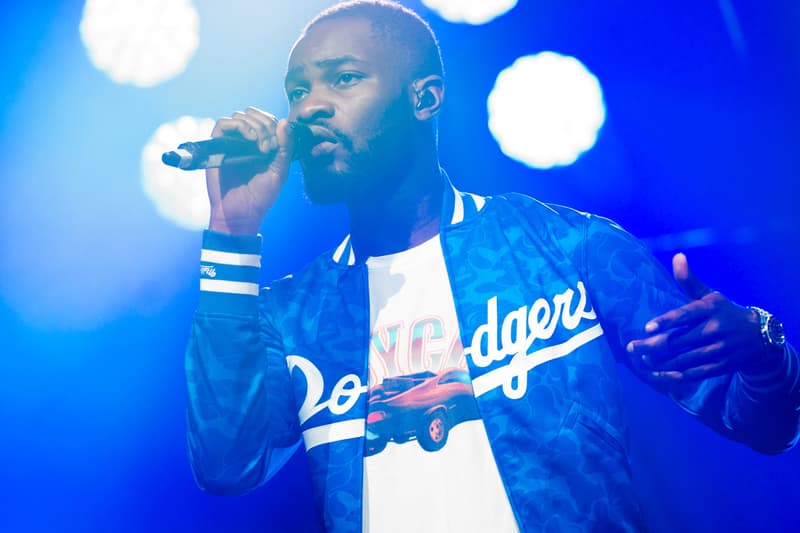 Following the release of his second critically-acclaimed album, We're All Alone In This Together in 2021 and a couple of rare single drops last year, South London rap star Dave has just returned with new music — and it's named after the Brazilian football legend, Adriano.
Dave's music output has always leaned into the idea of quality over quantity. Last year was a quiet year in terms of releases, with the only musical material coming in the form of the No. 1-selling single "Starlight," a surprise freestyle with "My 24th Birthday," and a welcomed collaboration with Manchester's Meekz for "Fresh out the Bank."
2022 seemed to be a year of side-quests for the 24-year-old. For example, the musician was the first person to be spotted in the high-profile Stone Island x New Balance football kit and boot collaboration during his Santan Cup tournament, and the rhymer also dropped a new "Psycho" T-shirt collection in collaboration with Adriano — which is where this new single stems from.
Produced by AXL, "Adriano" finds Dave shining a harsher light on himself, while also dipping into the love affiliations and ruminations on success that come with his status as one of the most popular rappers in the UK. Additionally, the song is — of course — packed with football references; nudging legendary Brazil baller Adriano in the hook before referencing new-school players like Phil Foden during the backend.
You can listen to the new Dave material above and in other music news, watch the new music video from The Weeknd.